It may be home to the most glamorous scenes from the Gossip Girl but it's no secret that The Lotte New York Palace Hotel holds a specials place in heart of New York City's history.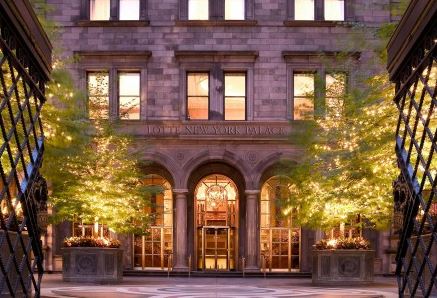 The provenance of this remarkable venue began over a century ago when Henry Villard, one of the nation's most prominent financiers, commissioned McKim, Mead & White to create a spectacular residence, constructed in 1882.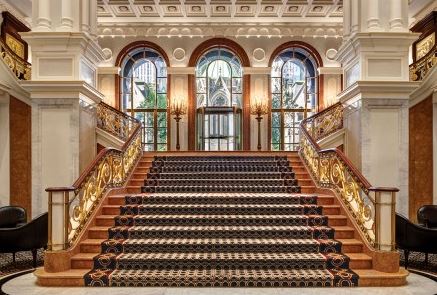 Throughout the next century the residence changed from private homes to offices for the Archdiocese and later, corporate offices for internationally known companies. It wasn't until the '70s, when the Archdiocese of New York, owners of the land, cleared the way for a hotel development that gracefully blended the landmark 1882 Villard Houses with a contemporary 55-story tower.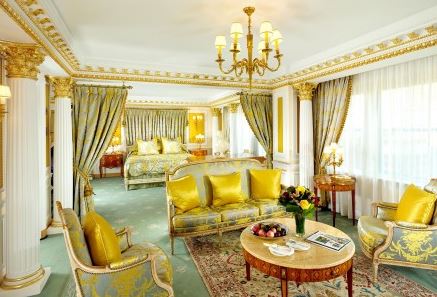 In 1993, the hotel changed ownership, underwent a comprehensive multi-million dollar restoration and refurbishment program, and turned this landmark into a prime NYC destination.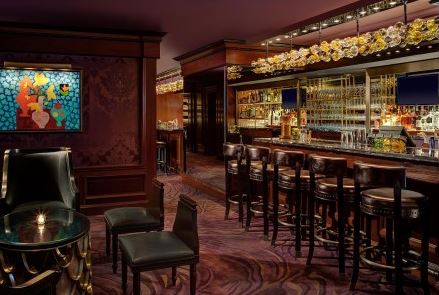 From the massive stairways and expansive arched windows, to the stunning, golden glass globes hanging in mid air, the ambiance provides a glittering backdrop for the most fabulous photo-ops, whether you're a Hollywood starlet or an Instagram princess.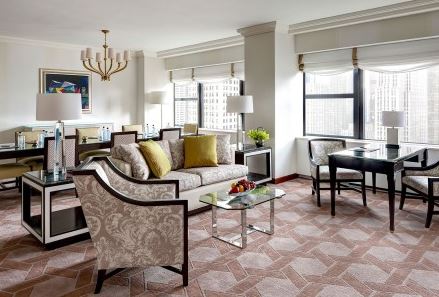 The carefully curated artwork throughout is elegantly juxtaposed against the turn of the century and art deco architectural design elements.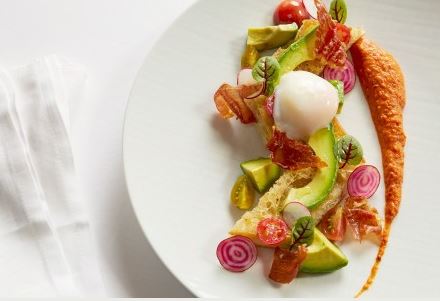 Be sure to check out their dining options as well. The Pomme Palais is a bright French cafe for a classic cappuccino and macaron combo; Trouble's Trust is their posh urban cocktail bar; Tavern on 51, this Midtown Manhattan bar is a sophisticated spot to explore vintage cocktails; while Rarities is the deep and dramatic heart of the brownstone palazzo where industry leaders can meet in an exclusive environment and enjoy the most sought after wines and spirits – reservations only.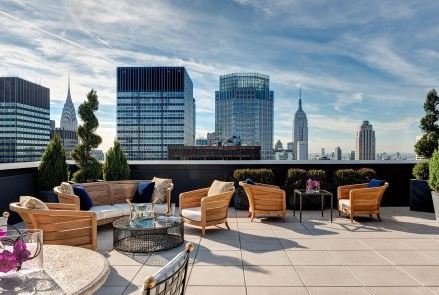 TO LEARN MORE VISIT: NEW YORK PALACE HOTEL
Photo Credits: Lottte Hotels Group