Misha Wallpaper recently showcased their new collection of hand painted wallpaper, called Tour des Voyages during the Maison & Objet International Fair. Their incredible attention to detail, artistic talent, and an eye for setting the scene create an intoxicating atmosphere where the provocative seeds of wanderlust are sure to take place as they turn empty walls into the magical pages of a story book, inspired by the greatest explorers in history, Marco Polo and Matteo Ricci.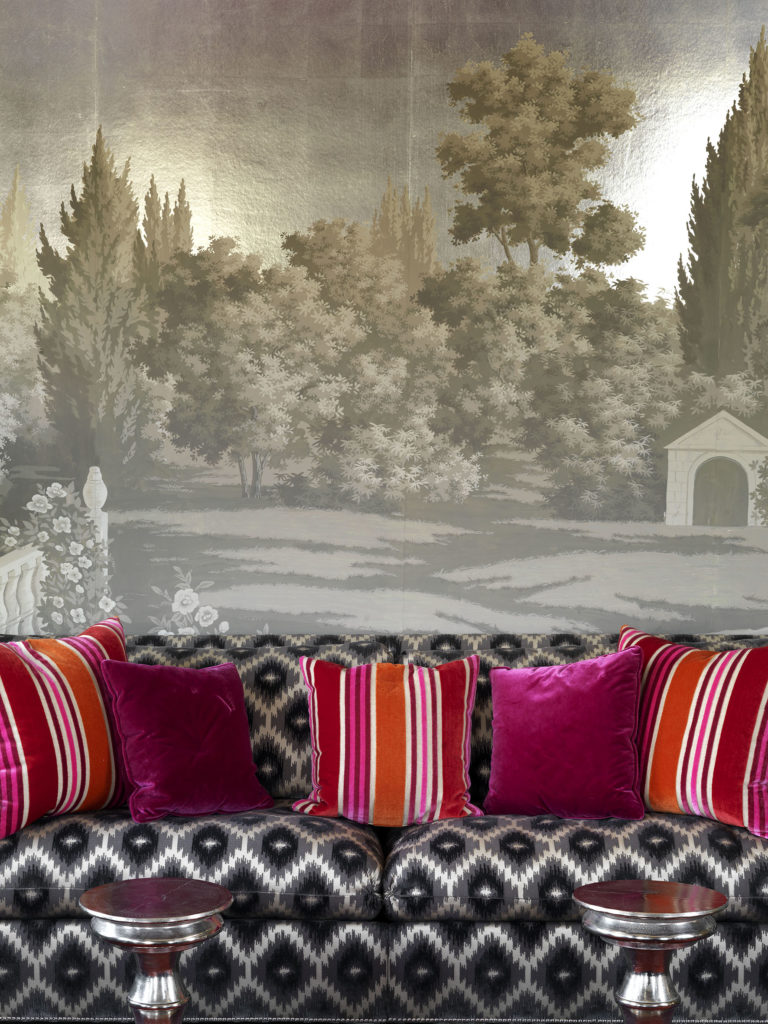 They also showcased The Spice Route, which travels the path of the Portuguese from Latin America to South Africa and onward to India and Indonesia. The design, inspired by 18th century Vedutism, is made in acrylic on pure silk, with a grisaille painting technique, developing like a tale across 15 panels (measuring 90cm x 300cm each), covering various plant and animal landscapes.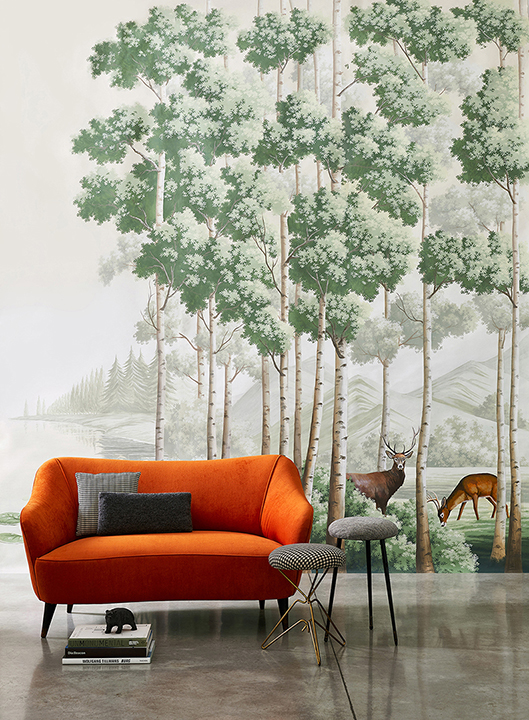 Founded by Chiara Enrico, and known for their unique fusion of respecting the Asian craft of painted screens and walls and interpreting it into today with her Italian sensibilities, each custom creation is truly stunning. From sweet, quiet gardens to koi ponds, where the symbolic fish swim freely, each hand-painted silk panel evokes a deep meaning for her clientele.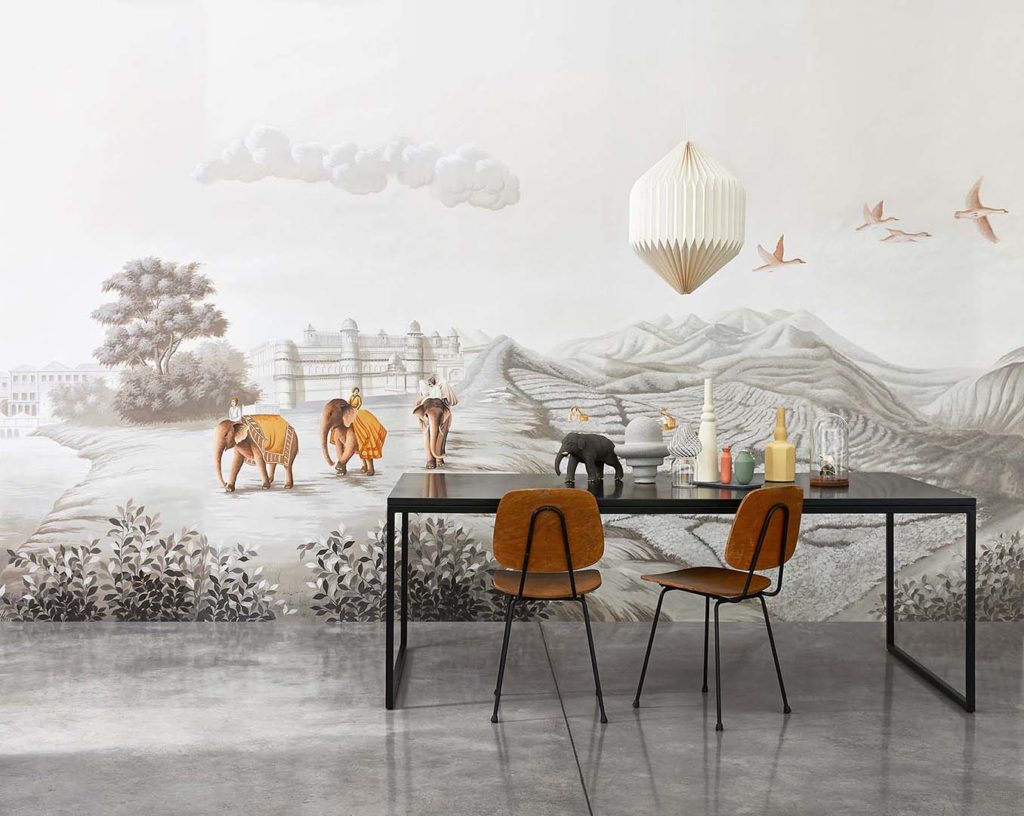 Their dedication to the craft is even in their name as 'Misha' is a combination of the words Milan and Shanghai, emphasizing the importance and heritage of the art form.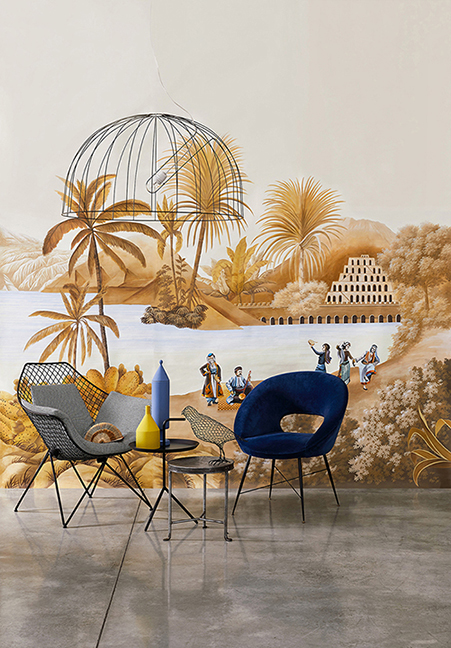 The striking and almost three dimensional feel of their designs virtually opens the confines of the two dimensional nature of walls and opens them up to go deeper, maybe into a forest, maybe the rolling hills of an equatorial paradise.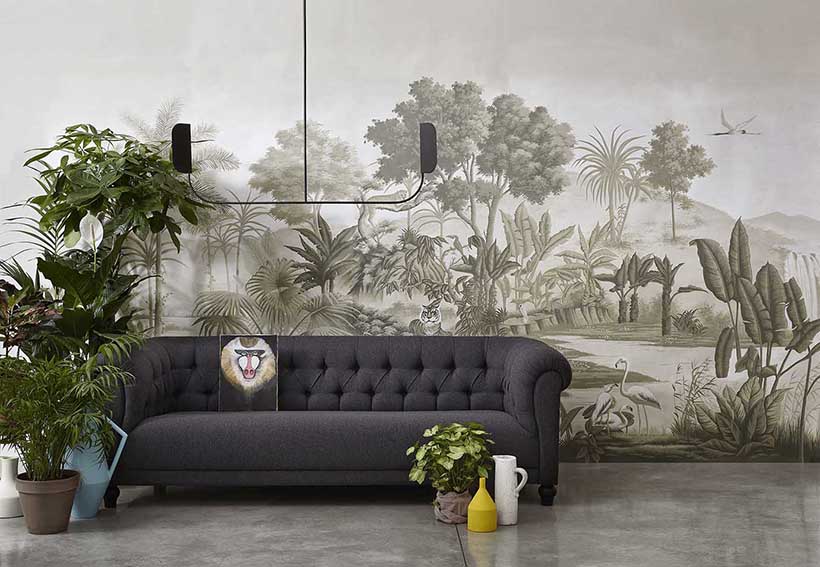 Though they take inspiration from the past, taking notes from historical passages and botanical reference books, the images pair beautifully with the contemporary furnishings and lifestyle of today. An elegant and studied juxtaposition that elevates spaces into something extraordinary and yet immediately feels comfortable enough to be the backdrop of our lives, our stories.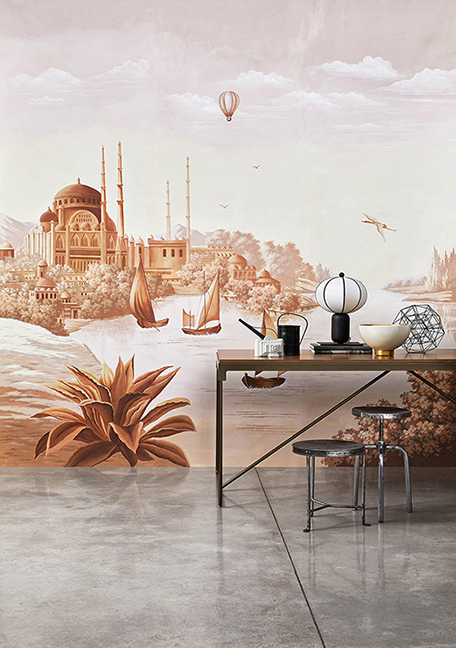 To Explore The Full Collection Visit: MISHA WALLPAPER
Photo Credits: Misha Wallpaper, Davide Lovatti, Massimolisri   Stylist: Rene Baratto
SUBSCRIBE TO OUR MAILING LIST FOR MORE LUXURY TODAY!
YOU WOULD ALSO ENJOY
---