The UK-based company, Oxford Fashion Studio presented eleven different emerging designers from all over the globe at New York Fashion Week on February 10th 2018 at Studio 450 which included one marquee and two group runway shows.  The shows had everything from bridal gowns to men's wear and women's wear, to women's shoes and even handbags.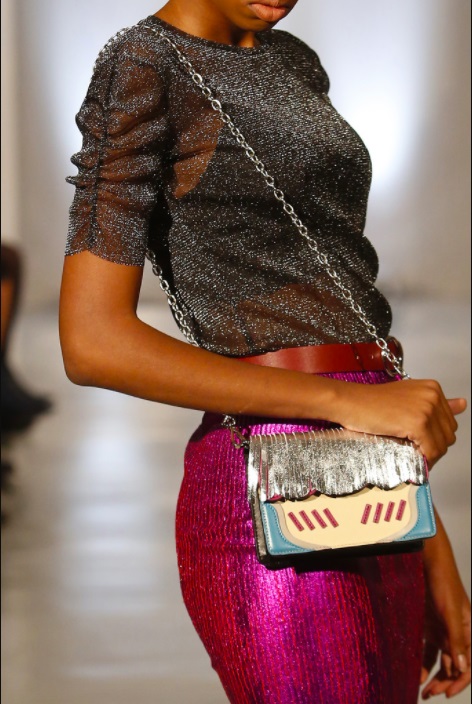 Nandi Madida's womenswear collection had rich reds, deep browns and sunset orange with a splash of white and black.  Jef Albea's couture line displayed traditional bridal white with a few gowns in non-traditional gold, black and red. Tone Fitness Apparel's main color focus of the evening was black for their line that proves they are more than just exercise apparel.  Annie's Creations featured unique animal print apparel with matching canvas bags. Nannerwave represented menswear with casual and business styles that is sure to please the eye. Coco & Ilia showed off their hip and trendy women's pastel focused line with blush pink, sky blue and off-white.  Rachel Pollak's womenswear was a dark and metallic line for business casual or a night out on the town.  B. Zarina shows off their 30 year plus experience for the modern modest woman with long dresses and pant suits overlaid with long sheer jackets.  While Shabeeg's womenswear had a more casual feel than the rest, it still remained sophisticated.  Mirochoa's handbag line displayed several different shapes and styles perfect for all occasions.  Tdazzleme showed off their newest line of sexy fashion-forward heels paired with basic black dresses.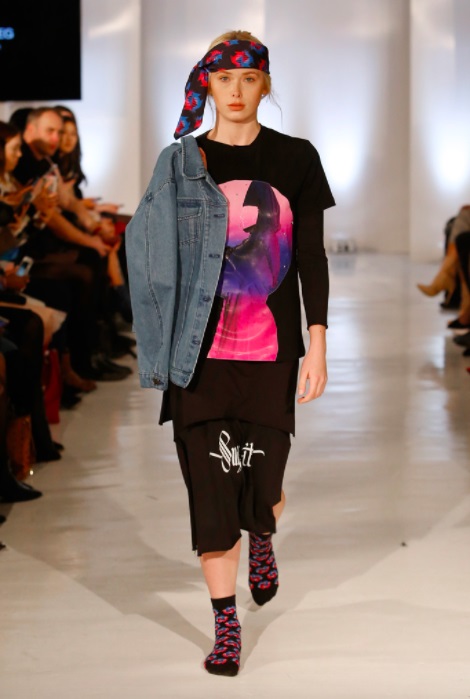 Oxford Fashion Studio as always, did not disappoint with their choice of this years global designers.  The eleven chosen were a mere taste of the 40,000 plus designers that the company reviews yearly.  With over a hundred runway shows under their belt, it's no wonder they never cease to amaze with their diverse runway collections pleasing to both men and women.  Can't wait to see what they have in store for us with the breeze of summer.
 Written By: Amber Kunkel