After having the pleasure of a private visit to Miami's Design District's prized jewel, the Luxury Living Palace, we walked away entranced by the pure plushness of the ambiance. Soothing, refined and of the utmost taste, there were unexpected design choices expertly placed here and bespoke elements placed there all across the 32,000 square foot showroom, designed by architect Michael Maltzan. From fine marbles and intriguing lighting sculptures to one of the most exquisite and chic kitchens that we've ever seen.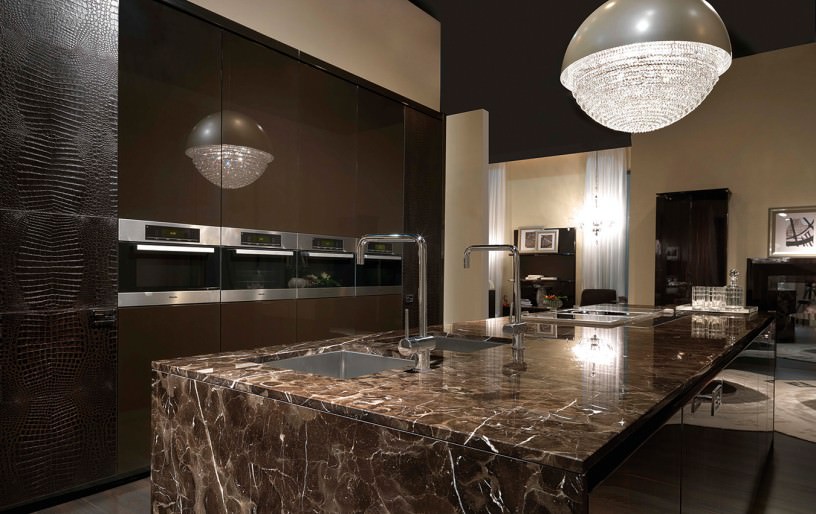 The exciting grand opening event was recently held.
Presented by DDM Advertising in partnership with Architectural Digest and guests from all over the world attended the Italian-themed soiree to see live performances by traditional Sicilian musicians, enjoy Italian food prepared on-site, and celebrate the special the opening of the largest Luxury Living store in the United States, led by Alberto and Rafaella Vignatelli.

-DDM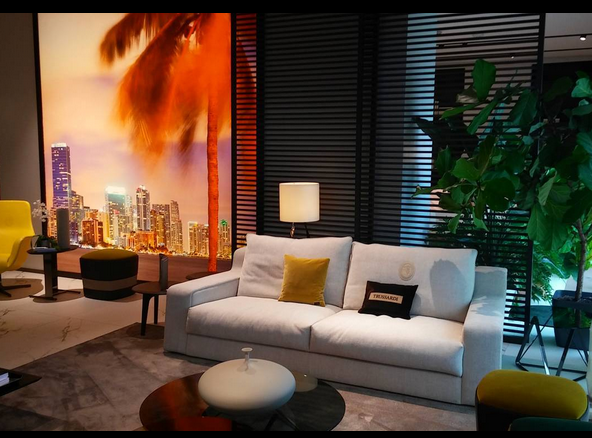 Made in Italy, Luxury Living Group is known for their extensive craftsmanship and attention to detail along with innovative technology. Founded by the brilliant Alberto Vignatelli who has been at the helm for the last 40 years designing for some of the world's most celebrated brands. Their impressive clientele list includes creating collections for Fendi Casa, Bugatti Home Collection, Trussardi Casa, Bentley Home, the Ritz Paris Home Collection and the Ritz Paris Bagagerie Collection.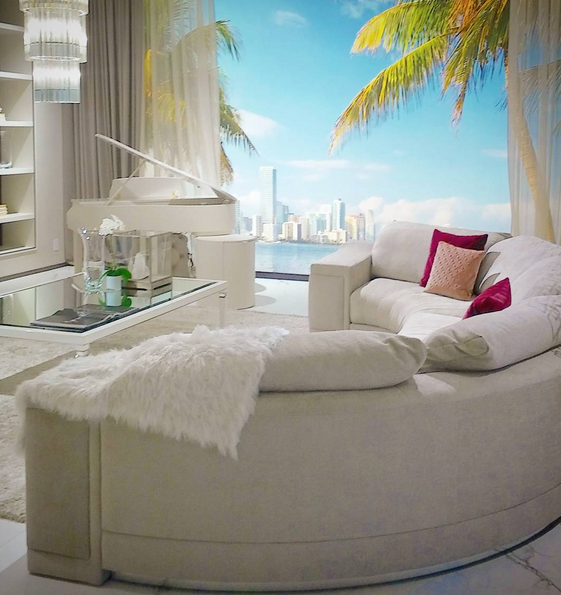 With so many luxurious collections expertly composed under one roof it's easy to get swept away by the beauty and subtle grandness of it all. Most certainly a visit here will leave you craving to have a space designed for yourself, whether you have a beach side villa or a New York townhouse, the sophisticated creations feel perfectly at home in either environment.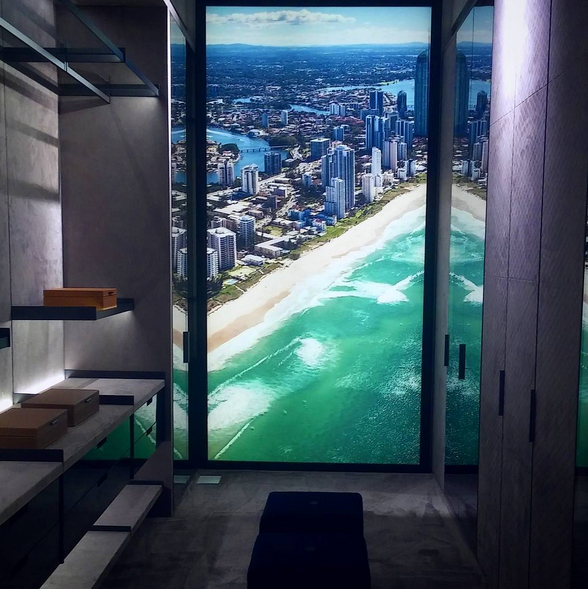 After espressos and a chat sitting in a bright spot on sumptuous white seating with bright citrus accent pillows, happily sharing stories with new friends, our visit came to an end and we closed the large glass doors to the white design palace behind us. Stepping out into the Miami sun we were left to lust after our favorites…..the incredible kitchen in a rich coffee color, the closet to die for, and of course the large deep velvet sofa with such a lovely shade of color that landed somewhere between a soft jade or a delicate sea glass green that it inspired its own conversation.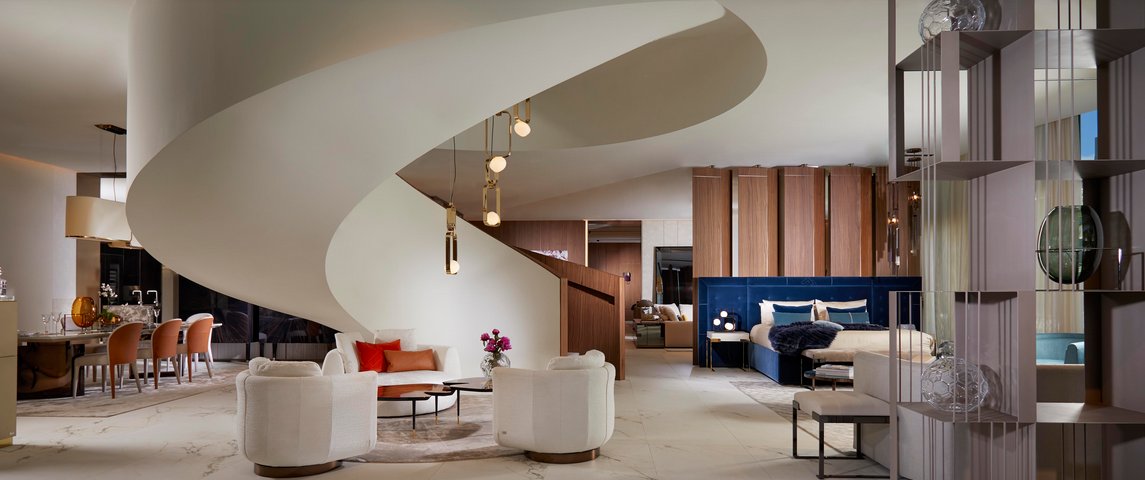 TO SCHEDULE A PRIVATE APPOINTMENT VISIT: LUXURY LIVING GROUP
Photo Credits: Luxury Living Group, Les Carats, Contributing Photographers
SUBSCRIBE TO OUR MAILING LIST FOR MORE LUXURY TODAY!
YOU WOULD ALSO ENJOY
---