Exploring the volcanic mountain side of Haiti diptyque brings a fresh and unexpected interpretation of vetiver from this exotic Caribbean local into their latest unisex fragrance.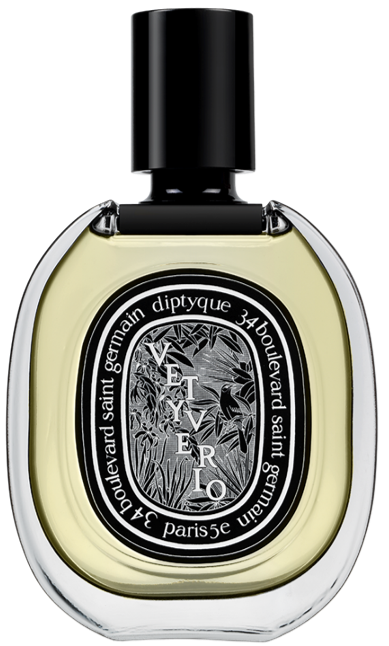 The loose volcanic soil has been patiently cultivated to bring the beautiful, tall, fragrant and perennial  grass to harvest. The precious golden oil is grown and  extracted by a community-assistance project focused on this essence  set up with support from Givaudan.
diptyque will invest in this project over the long term, committing to buying certified organic, ESR* vetiver essence
sourced from plots of land in three villages—Massey, Faucault and Bazelais—to use in its Vétyverio Eau de Parfum. The project will help ensure the longevity of the supply chain of this very special vetiver which is so essential to the island of Haiti.
The woody smokiness takes unexpected  turns as diptyque's perfumer, Olivier Pescheux, composes the fragrance with a bitter and citrusy orange on the top notes and rounds out the composition with Turkish rose to finish the concoction making it both smokey and bright, earthy and romantic.
Vetyverio, a provocative dance between the masculine and feminine energy, making for an intriguing experience that the French fine arts and décor founders of this perfumery would be especially proud to be creating. Something that is not only beautiful in its essence but thought provoking and and mysterious in its purity. Essential in its use.
Photo Credits: diptyque
SUBSCRIBE TO OUR MAILING LIST FOR MORE LUXURY TODAY!
YOU WOULD ALSO ENJOY
---