There is a lot to love about the '80s; the music, the movies, and the fashion. This summer's blockbuster Atomic Blonde decided to delve deeply into a not so distant past in this  highly stylized and crafted film, based on the graphic novel "The Coldest City". There are delicious details at every turn and one stand out element is definitely the fashion, a refreshing palette of period favorites that strike an ultra cool note for our super spy heroine played by Charlize Theron.
Sweater dresses, mesh fingerless gloves, bodysuits and suspenders create the femme fatale's wardrobe. Be warned, you will have some serious shoe envy while watching. The brains and beauty behind the super sexy spy wear is Cindy Evans, whose talented eye composed not only the designs for Lorraine Broughton (Charlize Theron), the British MI6 agent, but every one of the costumes used for the entire cast, which we feel makes Cindy every girls dream shopping partner. We had the opportunity to talk with Ms. Evans about the Atomic Blonde project and how she was able to recreate what was the best and most iconic of the 80's yet keep our secret agent chic and au courant.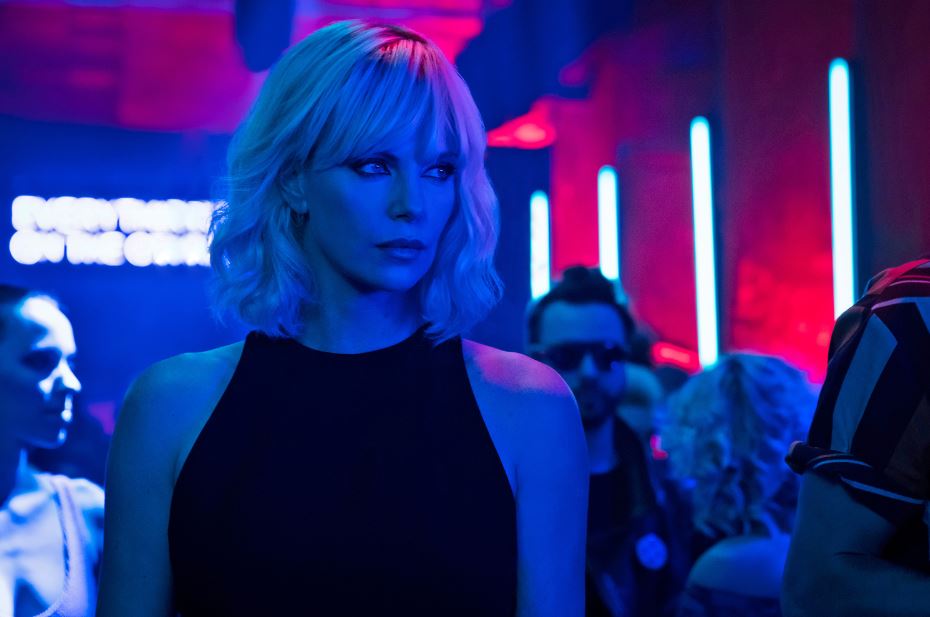 The Atomic Blonde film is quite interesting in the fact that is a period piece (before the Berlin Wall came down), yet not so long ago that the fashions of the day have been forgotten. What were the stand out fashions that you felt were iconic enough to include in the film and how were you able to obtain them?
When we started planning the look for the film we had in mind to try and best capture the spirit of the 80's in the most provocative and stylish way possible. Being that it was set in Berlin at the time, the well of possibilities seemed endless. Where 80's glam collided with punk and the GDR essential clothing of the East, it was an all out hunt to find pieces that would evoke that time, but intentionally keeping it stylistically heightened at all cost. Fingerless gloves, leg warmers, drop shoulder coats, stilettos, over the knee boots were some of the many stand out fashions we tried to include. 
Were there any particular challenges in sourcing these looks?
We pulled a lot of the period costumes from Angel's in London as well at Bablesberg Studios in Berlin and thrifted our pants off in Budapest, thank you Humana, best little thrift store in Eastern Europe. The biggest challenge of all was trying to amass the sheer amount of costumes needed to dress not only the main characters, legions of stuntmen but the staggering amount of back ground artist as well, I think something like 3,000 people in the end. 
Which character was the most fun to design?
I loved all of the characters we costumed even down to the last back ground artist. It was such a great thrill to find such amazing vintage pieces and more so when you witnessed the character's come to life and coalesce so effortlessly with all of the cool set designs and lighting.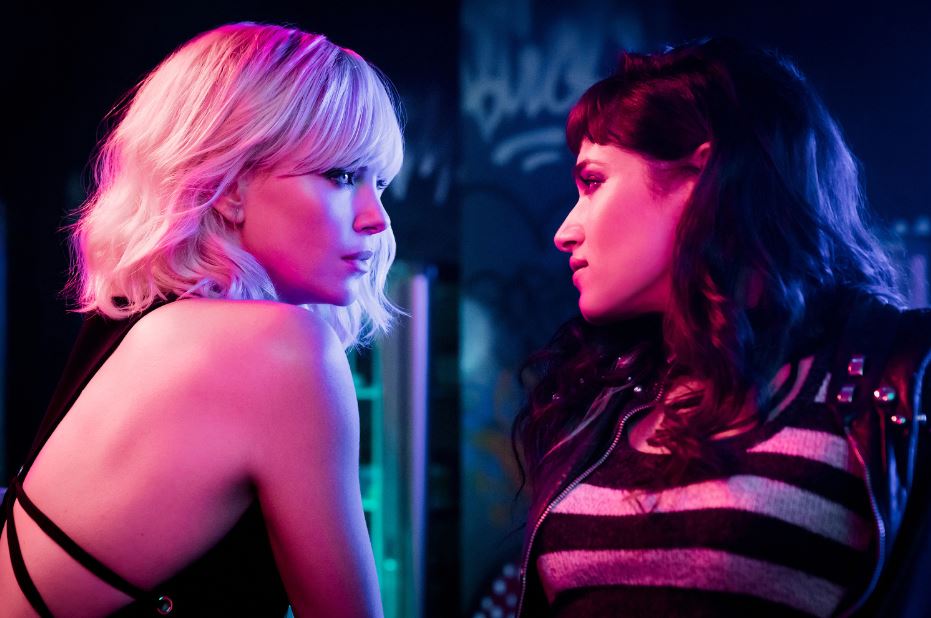 Obviously, the character Lorraine Broughton, played by Charlize Theron, is the star of the movie and had the most daring costumes; what were the important style points to achieve her look?
With Lorraine, there was always an understanding that she wasn't going to be your typical spy who just disappears into the background. I felt the best inroads to Lorraine, being that she is so inscrutable, was to firmly ground her in a timeless sartorial elegance of style and add a bit of savagery. One key ingredient to her overall look was her flawless hair and make up (Enzo Angileri, Francesca Tolot and Paul Pattinson )and the bold contrast of her battered and bruised in the aftermath of her missions. 
Were those Christian Louboutin shoes that we saw making a cameo appearance?
Are you referring to the lovely red (weapons) ones, no they were Dior, utter perfection. She never wore Louboutin's as the company was founded in '91. She wore Dior and YSL.
It is interesting that the iconic 'spy' fashion piece is a trench coat and here you gave Charlize an updated version. Where did you source those chic pieces?
John Galliano was kind enough to design the 'ever' cool white patent leather trench for Lorraine and it really helped set the tone for her character.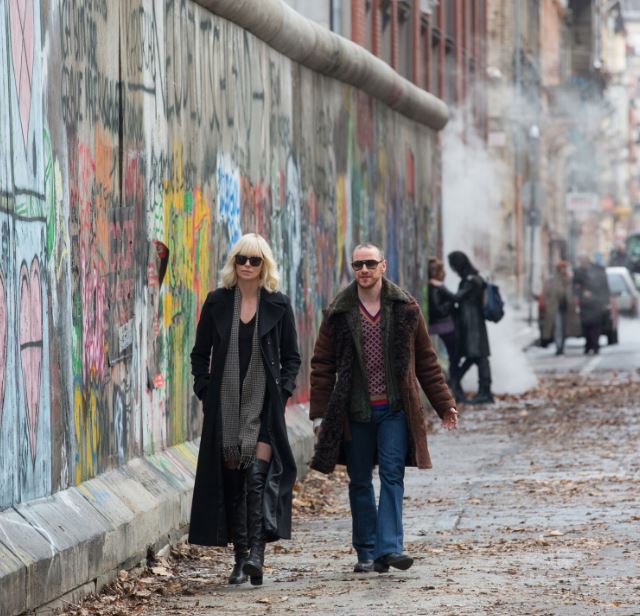 There is a distinct hard/soft image that was created for the fashion story. How were you able to make that happen?
I usually do extensive research for each character and mood boards, and they act as a road map for how I approach all of the different characters, story points, stunts, etc for the whole film.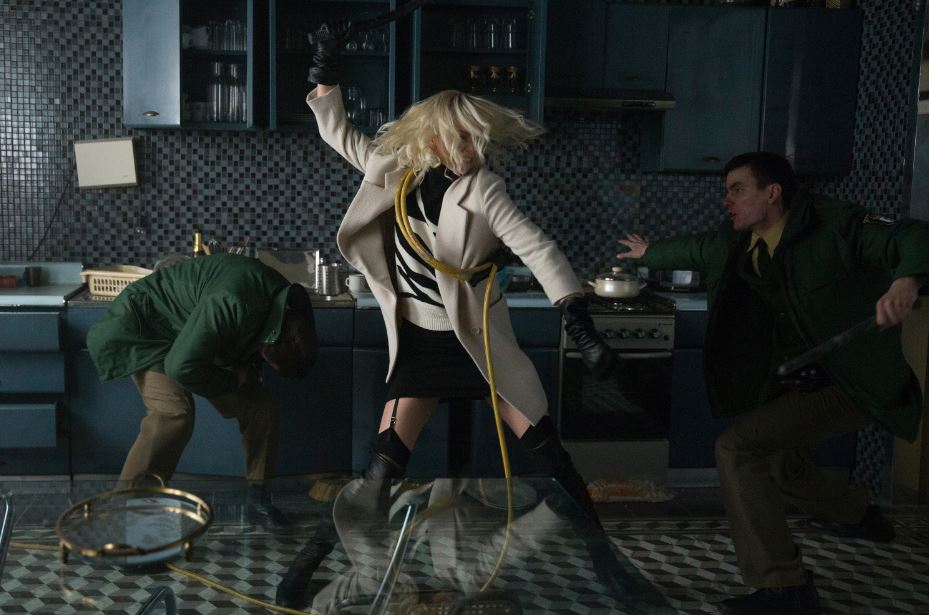 Was it different to be creating costumes about a time and place where certain fashions were very restricted and there was a serious black market fashion underground happening in that era?
Because this film is so intentionally stylized, we took a lot of liberties. However, we did end up pulling a lot of original GDR (East German) clothing from the Blablesberg costume shop. I loved using those pieces and truly felt connected to that time period and place. 
What was your favorite look of the film?
I'd have to say the opening with Lorraine walking down the street in the white patent leather coat to David Bowie's 'Cat People' (putting out the fire), YSL boots and the black aviators with red tinted lenses.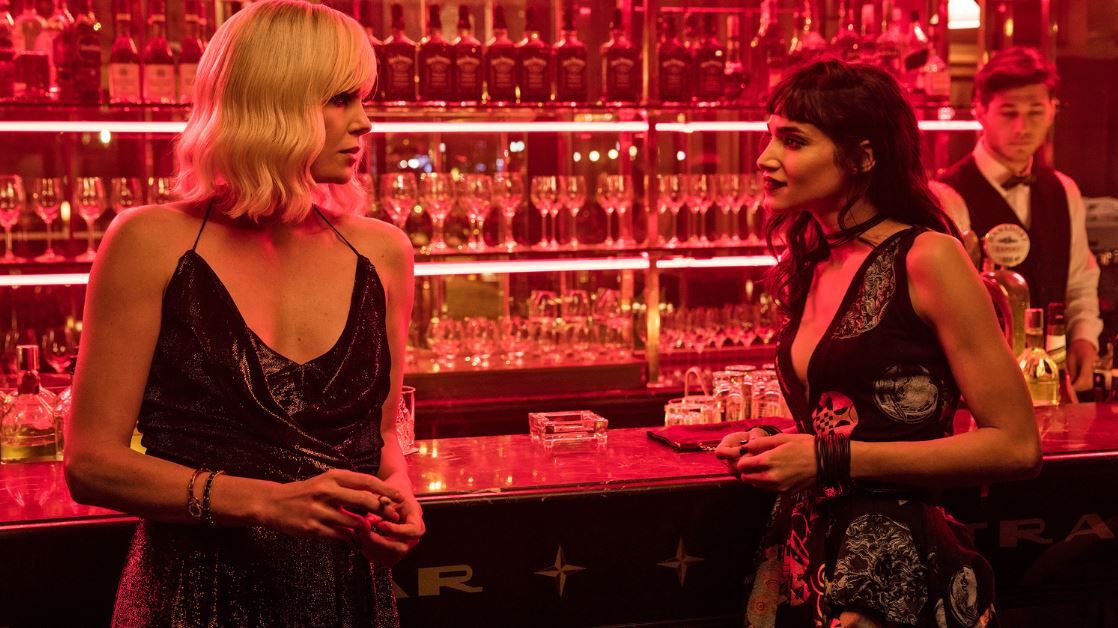 How was it working with Charlize Theron?
You couldn't ask for a better collaborator, she's such a pro. She totally immersed herself into this character and the result is utterly astonishing. 
Can you share any tips with our readers on how to achieve the 'Atomic Blonde' look?
I think it's pretty classic with a whole lot of attitude. Find a great coat, the perfect shades and some killer heels and you're done and done, platinum bob is optional.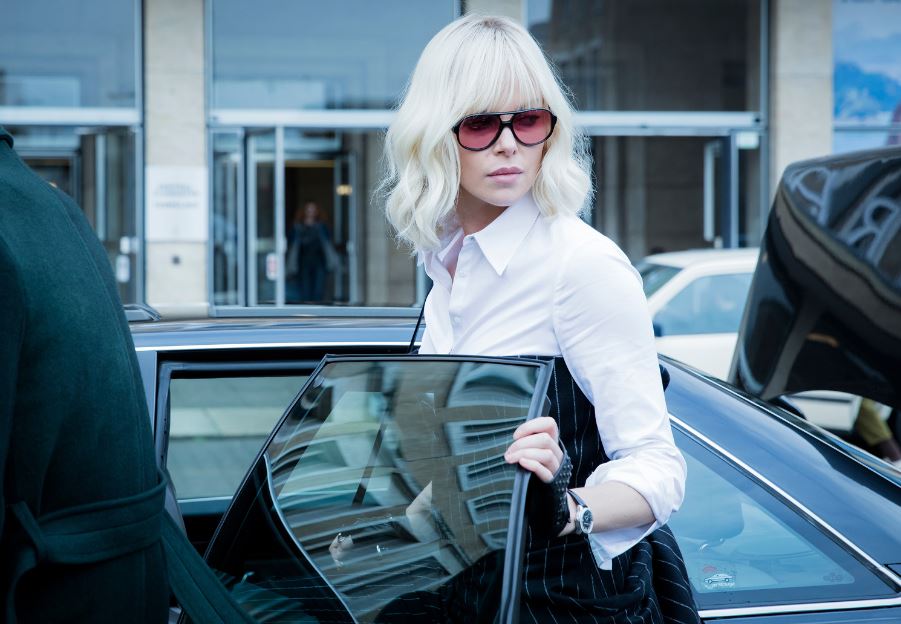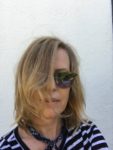 With a special thanks to Cindy Evans and Universal Pictures
Photo Credits: Universal Pictures, NBC Universal, Jonathan Prime, Kata Vermes
SUBSCRIBE TO OUR MAILING LIST FOR MORE LUXURY TODAY!
YOU WOULD ALSO ENJOY
---
Save
Save
Save
Save