Contemporary lifestyle, classic yet avant-garde, always balanced between tradition and innovation, this year FENDI Casa has presented a collection that exemplifies the eclectic and sophisticated aura of a typically modern Italian residence, where design is fashion.
Elegant and refined areas feature walls dressed in marble – Travertine, white Calacatta and red Lepanto; while precious wallpaper featuring geometric patterns punctuates other areas.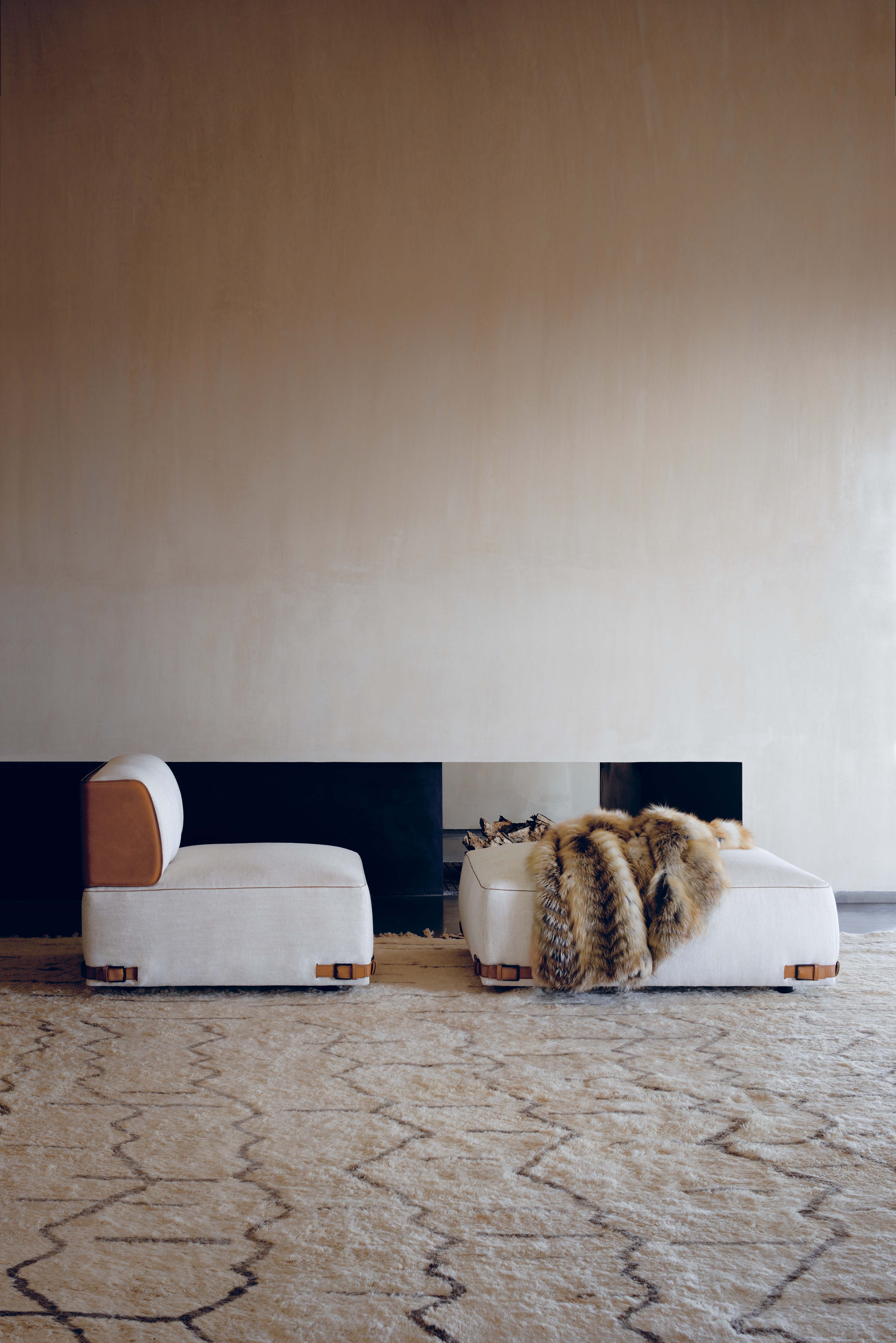 The silhouettes are enhanced by a new, refined color palette and vibrant varnishes. The delicate, powdery tones range from taupe to hazelnut, sepia to Prussian blue. Forest green, cherry red and burgundy elegantly underline the volumes and lines, bringing out the sophisticated design.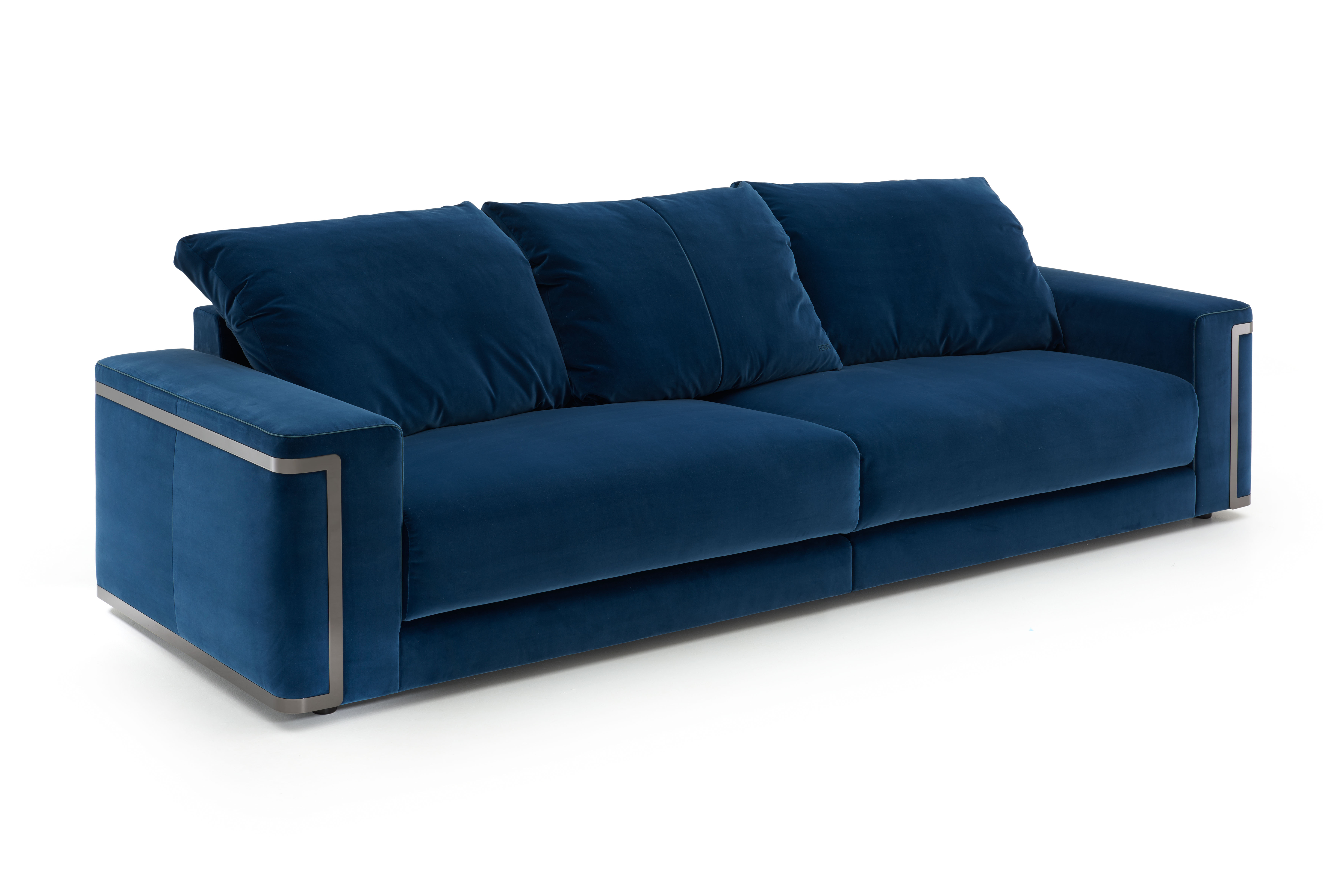 Soft yarns highlight the comfort of the seating elements, becoming a stylistic feature, in tribute to the highest craftsmanship of FENDI . The softly textured chenille takes on an allure, reminiscent of the typical smoothness of fur: they are created in a contemporary way, with chevron and cannetté craftsmanship.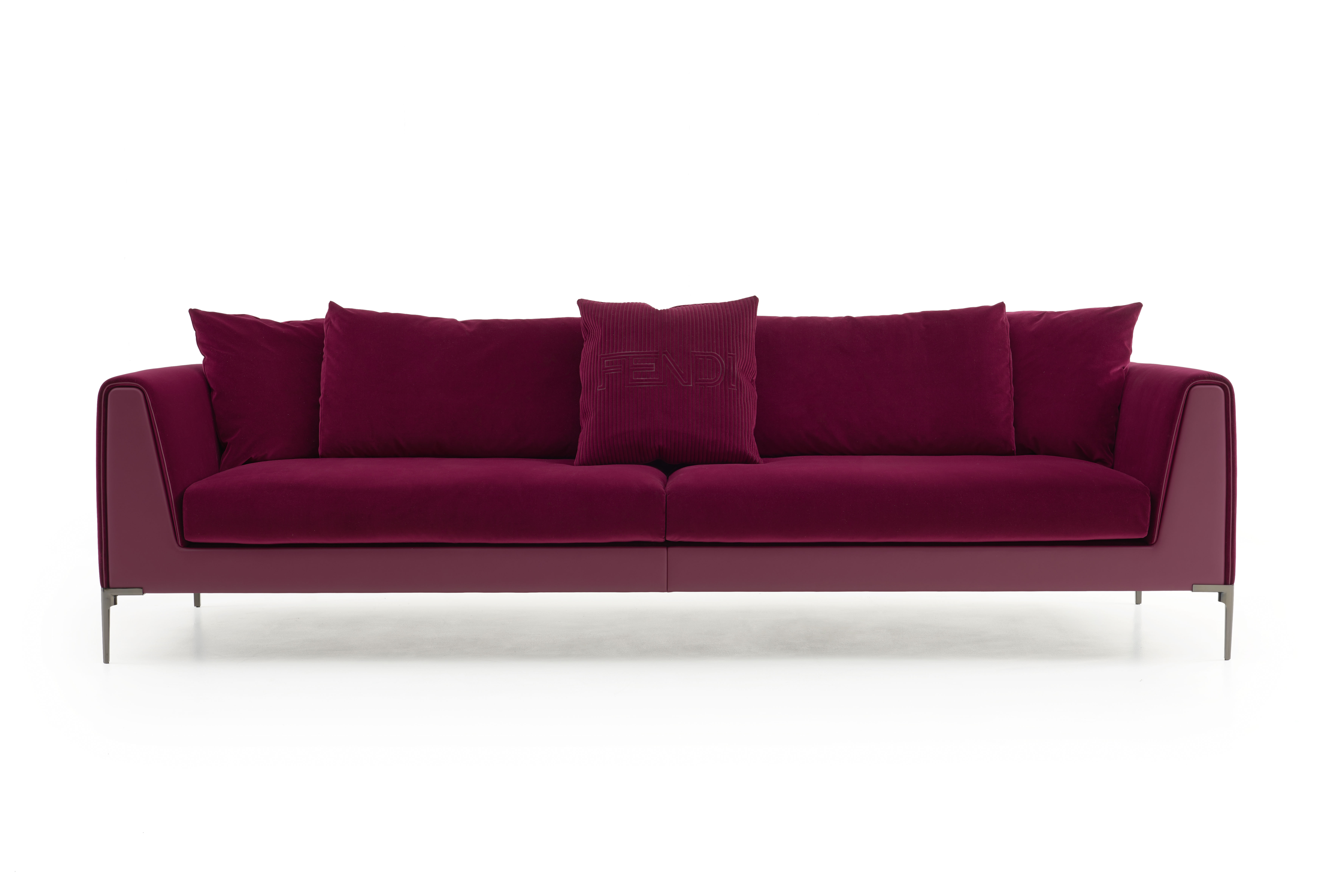 The lush cotton velvets stand out for their three-dimensional patterns recalling technical fabrics, reflecting the modern character of the upholstery.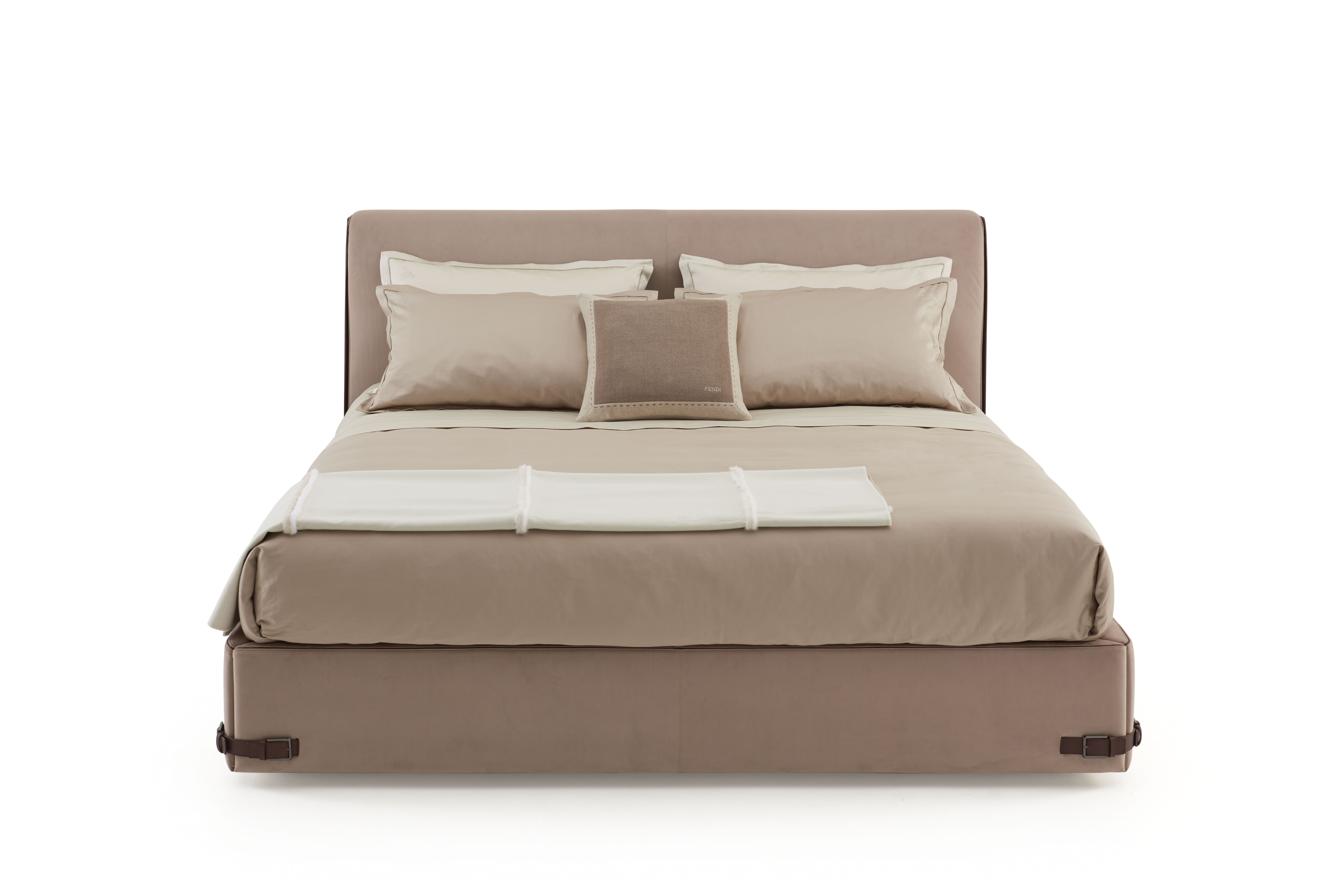 The leather pieces are especially important in the collection and spotlight  the fine craftsmanship that the Roman Maison is known for.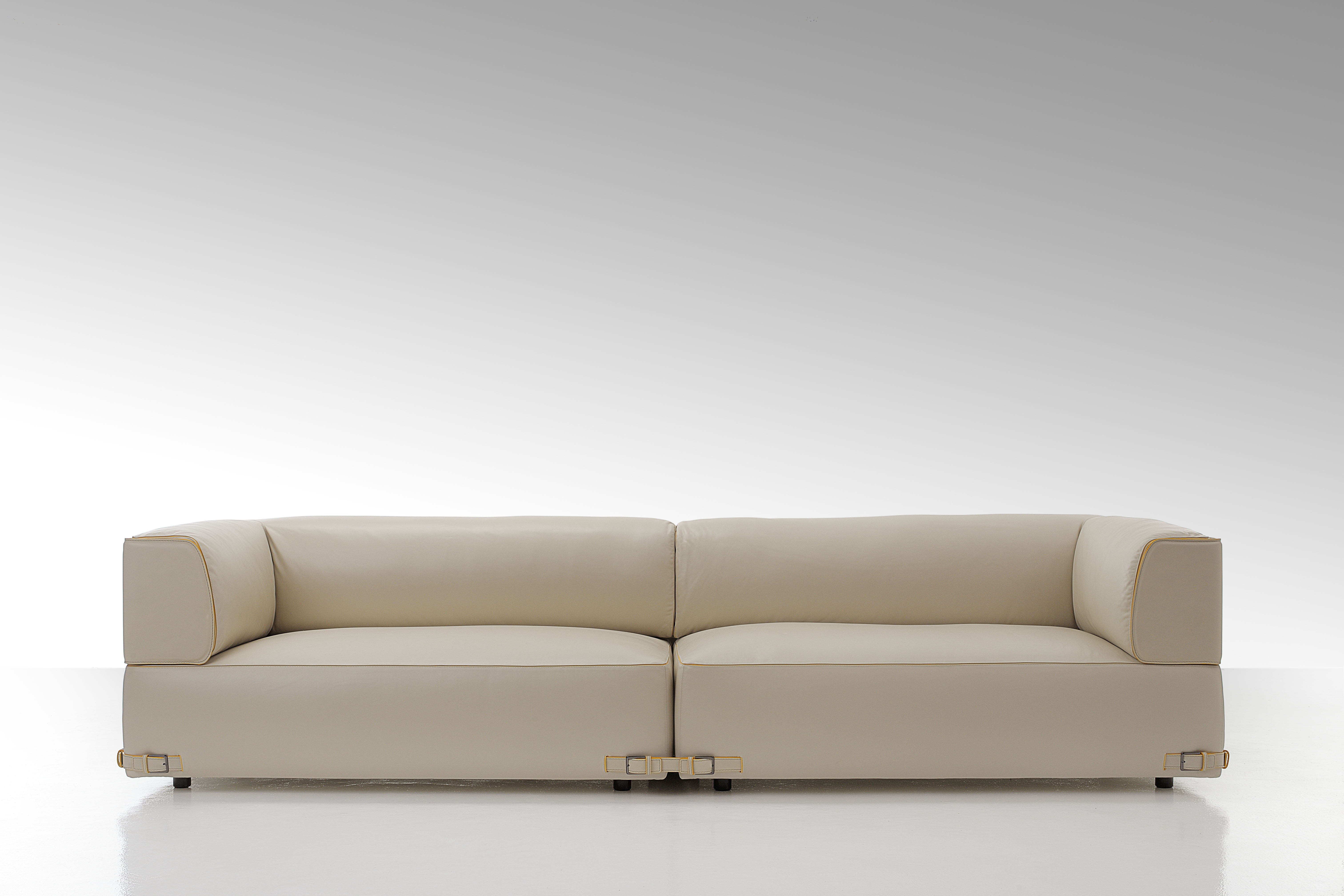 The perfect finishing, sleek sizing and lively grain suggests the textures of fine fabrics.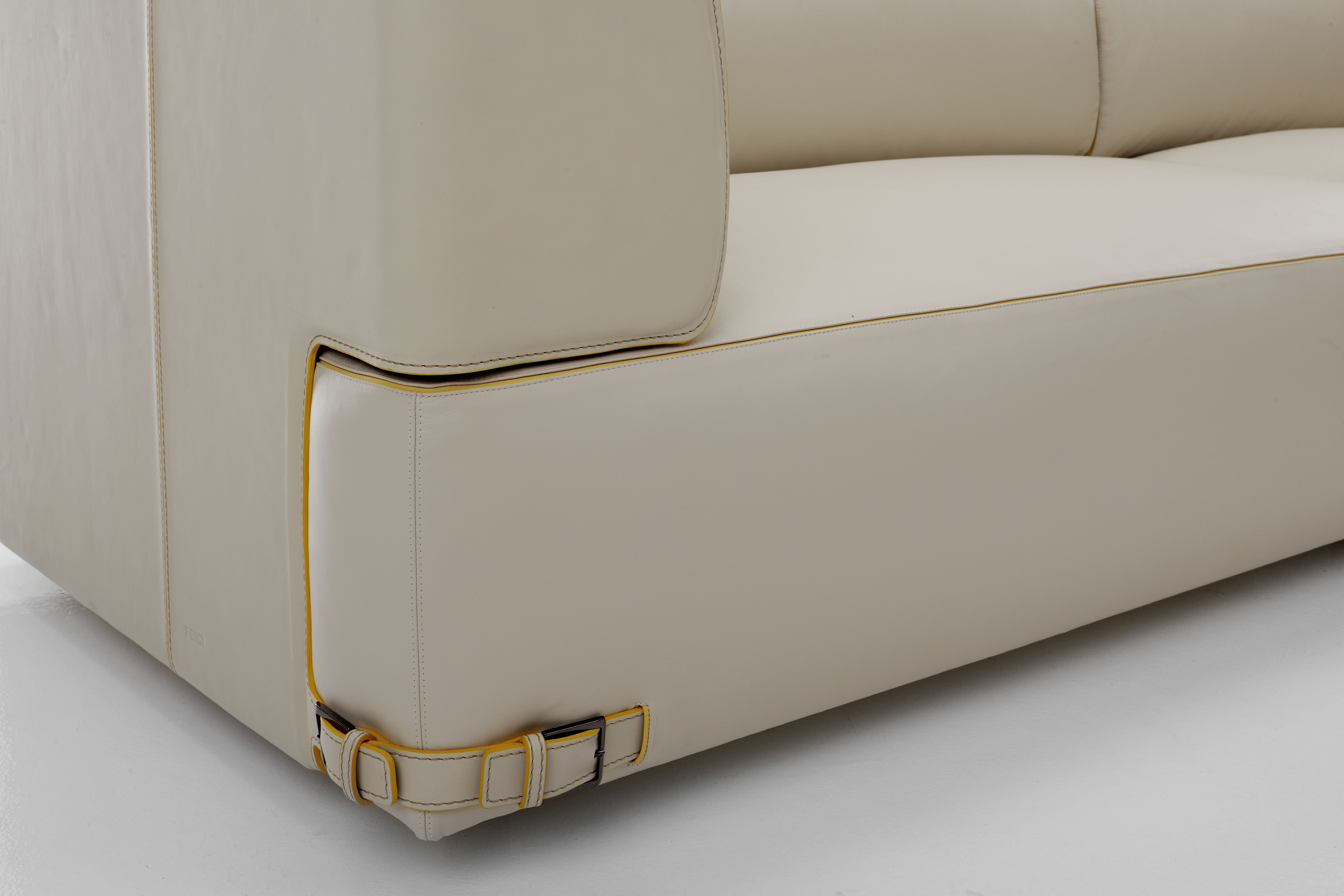 The supple Nubuck is presented in voluptuous space where subtle detailing of the masculine buckles contrasts attractively with the colored leather trim, a whisper of whimsy in the refined collection with its traditional Italian warmth that welcomes you in to stay awhile.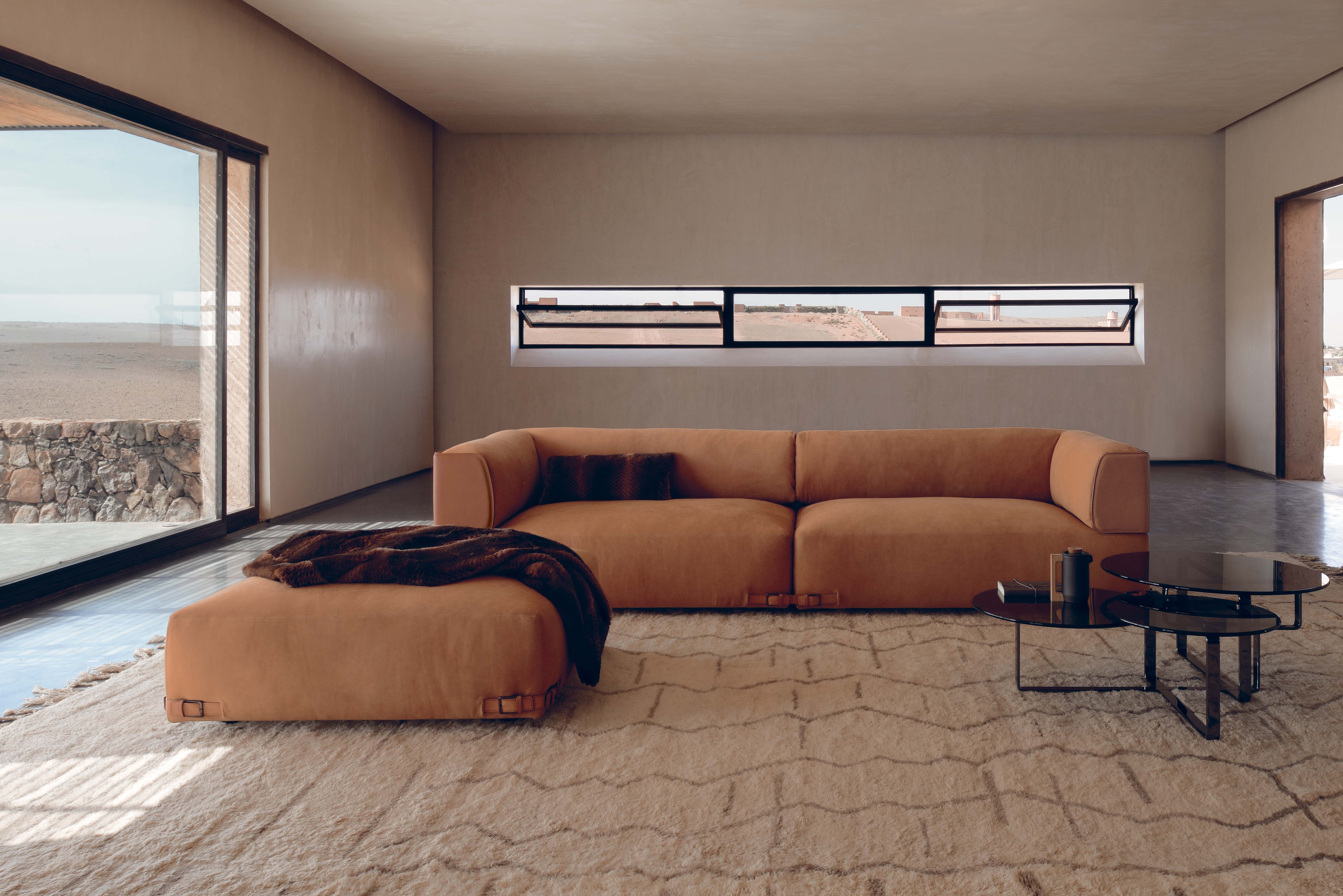 To fully explore the collection visit:FENDI CASA
Photo Credits: FENDI CASA
SUBSCRIBE TO OUR MAILING LIST FOR MORE LUXURY TODAY!
YOU WOULD ALSO ENJOY
---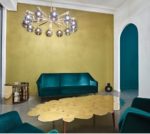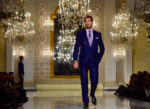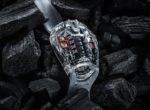 ---
FOLLOW US ON SOCIAL MEDIA