Gate 5 Gallery Takes Part In Design Dialogues III Contemporary Meets Modern 
For the 3rd edition, Gate 5 Gallery is welcomed to the Gallery 11 Columbia in order to present a selection of Italian furniture from the past 30 to 70 years, highlighting limited editions of contemporary design.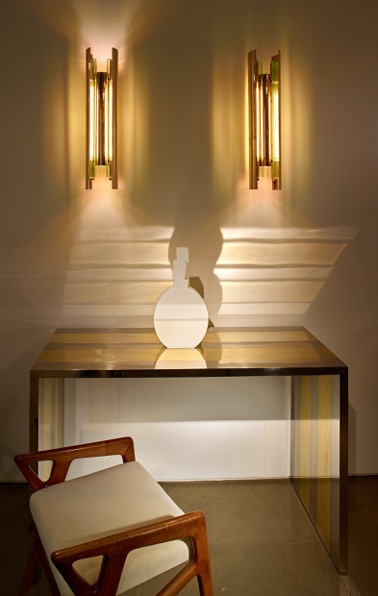 Featuring designers such as Gio Ponti, Max Ingrand, and Gino Sarfatti mingle with the expressions of Johanna Grawunder, Marco Bevilacqua or Martine Bedin, creating an eclectic universe of subtle, contemporary space that is aligned with the private interior that is the Gallery Columbia.
Céline Marcato established Gate 5 Gallery in 2012 in Monaco, specializing in Historical Italian Design, covering the three periods of Italian Modern Design history; the 30s – 50s, years that developed the fundamentals of Italian design, the 50s called Modernism, and the 70s, Postmodern period of Radical Design.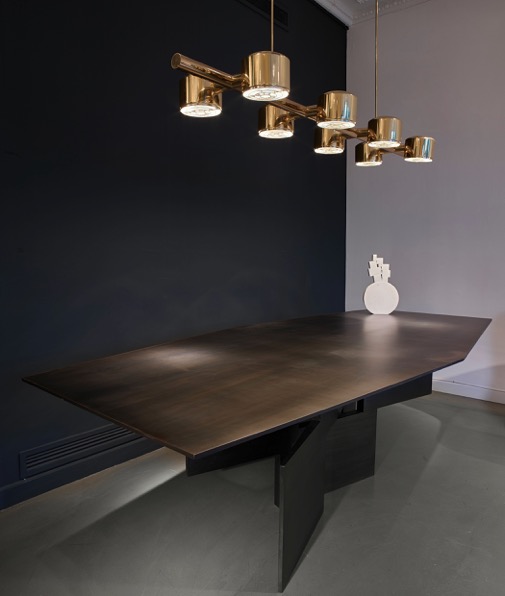 Gate 5 Gallery also develops contemporary projects with leading designers, collaborating on exclusive collections whose themes are a conversation between curators from the contemporary art world, artists and Gate 5 Gallery.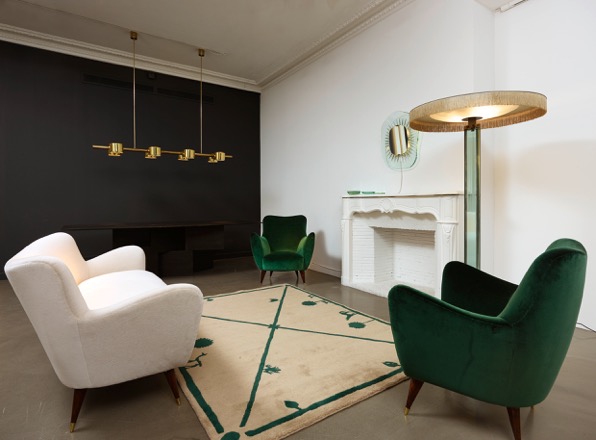 They blur the lines of convention by developing projects and organizing shows in private houses, promoting pieces at international fairs and collaborating closely with renowned architects, interior design studios and other art galleries. While their main headquarters are in Monaco they also have a showroom in Rome.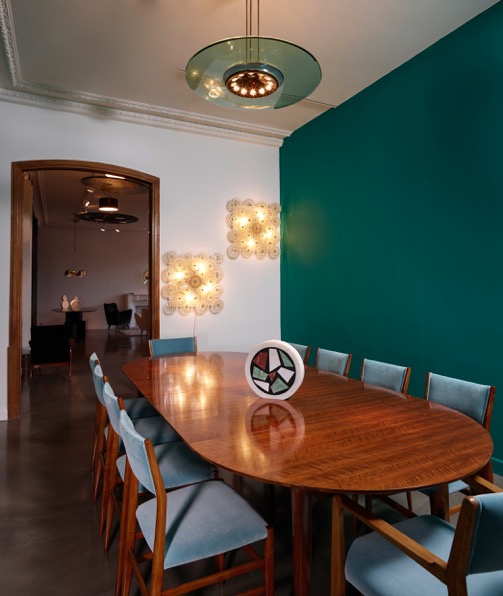 The Design Dialogues III Contemporary Meets Modern exhibition will be open to the public from Saturday 18 March to 14 June 2017.
To learn more visit: GATE 5 GALLERY
Photo Credits: Gate 5 Gallery
SUBSCRIBE TO OUR MAILING LIST FOR MORE LUXURY TODAY!
YOU WOULD ALSO ENJOY
---