As part of Fratelli Rossetti's New Artisan Project

, a global initiative which shines a spotlight on up and c

oming talent in the world of handcrafted design and fashion, they present Stripes on Design, by Mumble Mumble, as part of this year's Salone Internazionale del Mobile 2017 in Milan.
Fratelli Rossetti are stepping outside the main exhibition to present a vibrant limited edition as part of the Fuori Salone fringe series of events. The wedge sandal is the new zesty, limited edition, multi-colour shoe that playfully juxtaposes prints and geometric forms, using contrasting, vivd acid brights for a color block effect that radiates joy and energy.
The launch is framed by an installation curated by Mumble Mumble, a trio of creatives whose artisan "refinishing" projects bring a fresh artistic dimension to existing spaces and objects. Mumble Mumble's signature medium is resin, which is often used in combination with concrete.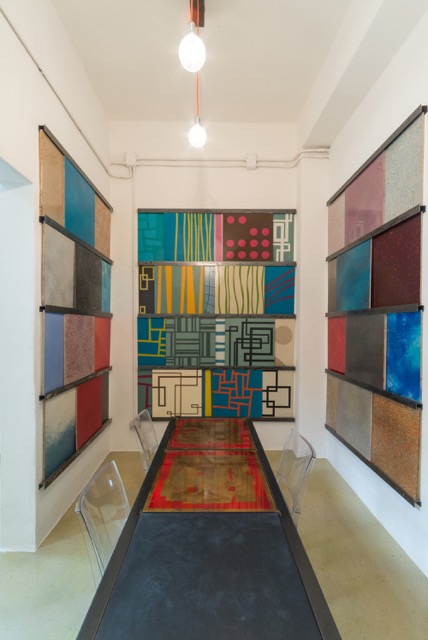 The
"Stripes on Design"
installation will be the centerpiece of the window displays at the
via
Montenapoleone
boutique from Saturday, April 1st., until the end of the

Fuori Salone

. The store will open
its doors for the launch cocktail party, complete with a full DJ set, at 6.30 on the evening of
Thursday,
April 6th.
To date, seven talents have been highlighted by Fratelli Rossetti
's New Artisan Project
ranging from handmade guitars, lighting, and bicycles – with more planned in the coming months ahead.
Photo Credits: Fratelli Rossetti
SUBSCRIBE TO OUR MAILING LIST FOR MORE LUXURY TODAY!
YOU WOULD ALSO ENJOY
---