Some will call it breathtaking, you will call it home.
A crystalline palace from the masters of all things crystal, Baccarat brings their specialty to the urban streets of New York City for all those who crave sparkle and refinement in their lives. Now there is a veritable jewelry box to rest your head at night and call it home.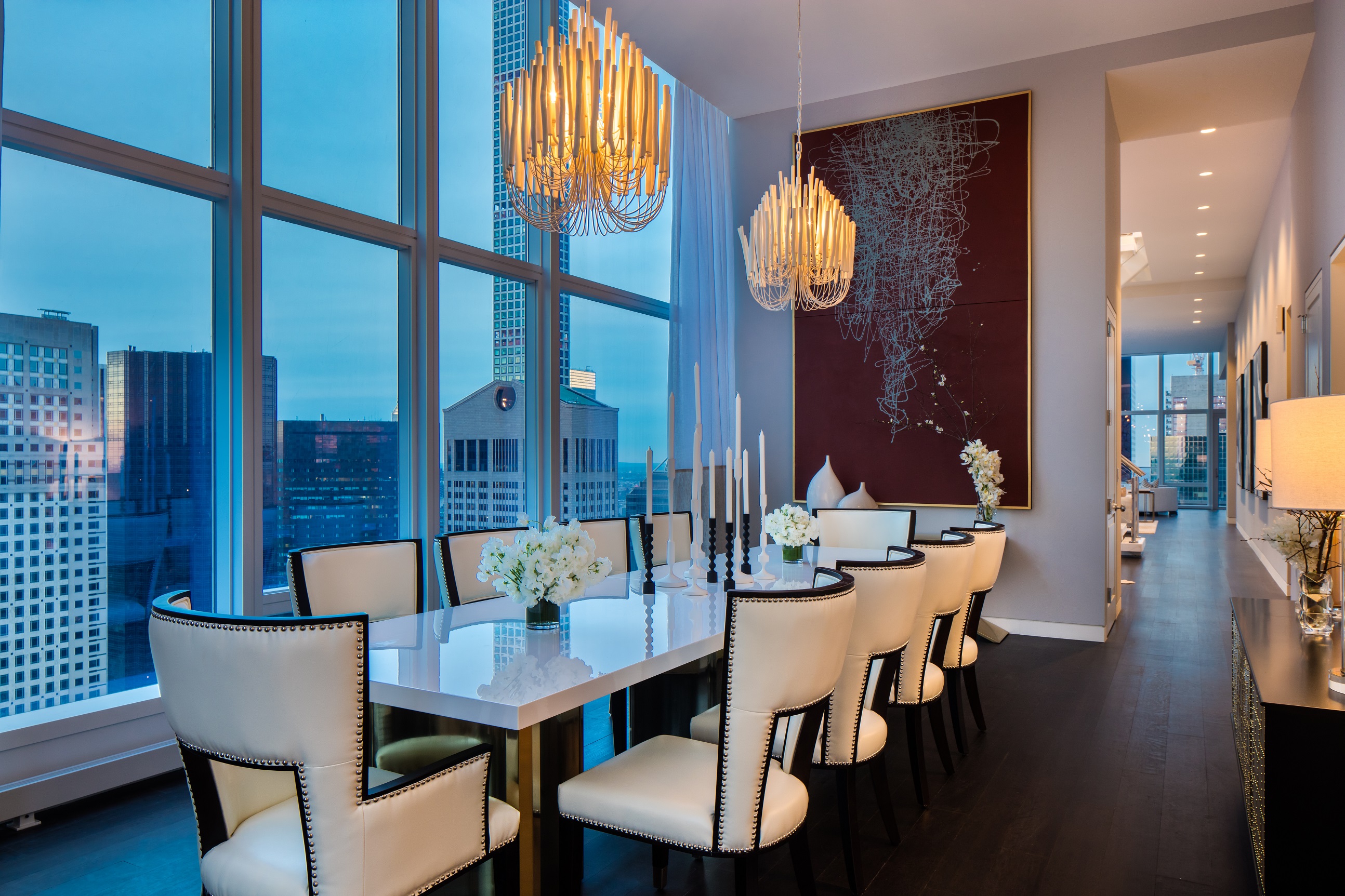 Tony Ingrao, the world-renowned interior designer and founder of Ingrao Inc., who is known for his work with Manhattan's elite and celebrities alike, including Howard and Beth Stern as well as Jack and Suzy Welch, brought a distinctly chic and sophisticated touch to all sixty residences, as well as one five-bedroom penthouse duplex with an outdoor loggia, to this fifty-story glass and crystal tower, the first Baccarat residential project in North America.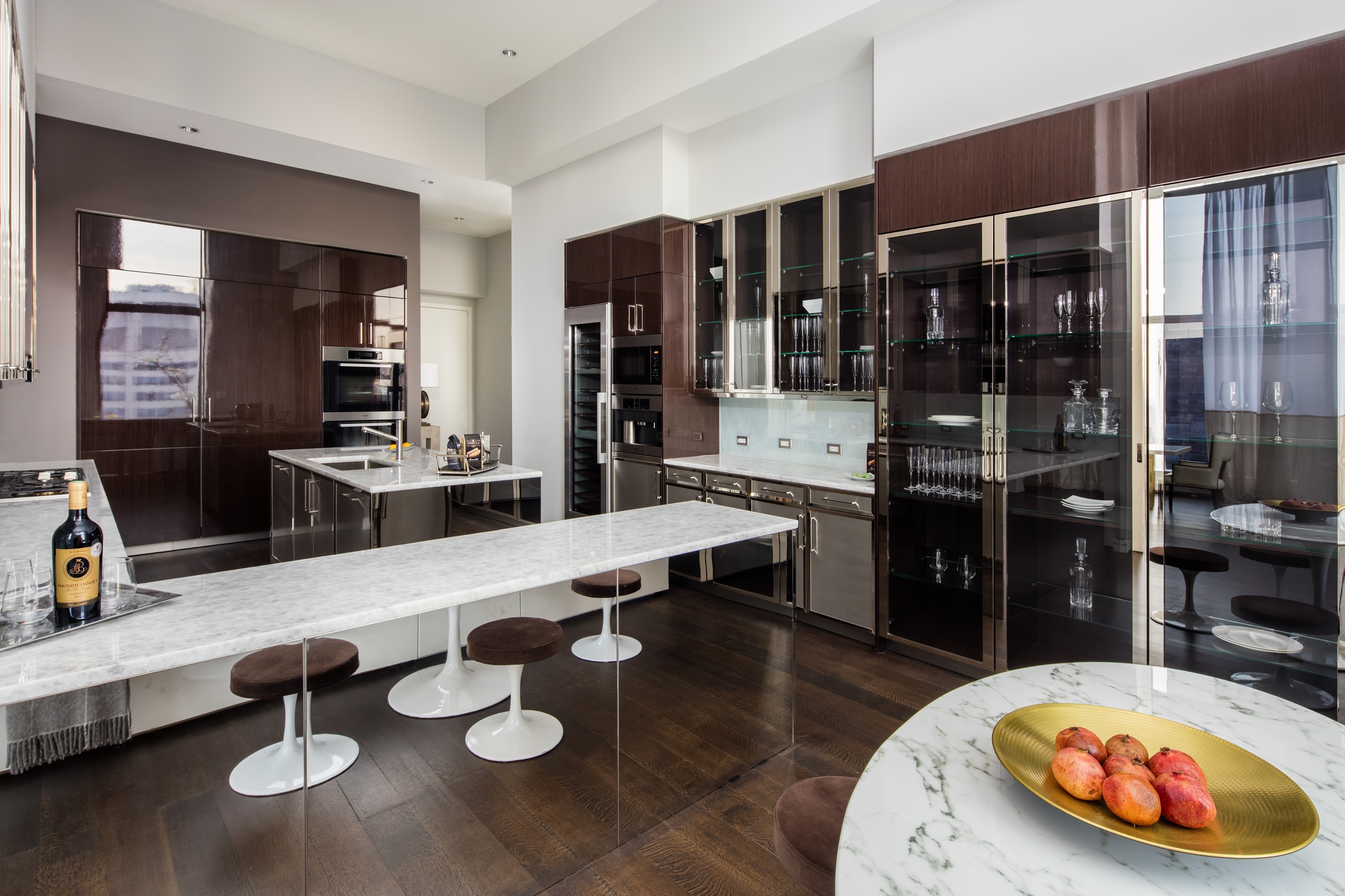 In homage to this iconic French brand of over 250 years, Ingrao painted in a palette of reflection and refraction to let the light dance within the space just as the fine artistic pieces that the maison is known for.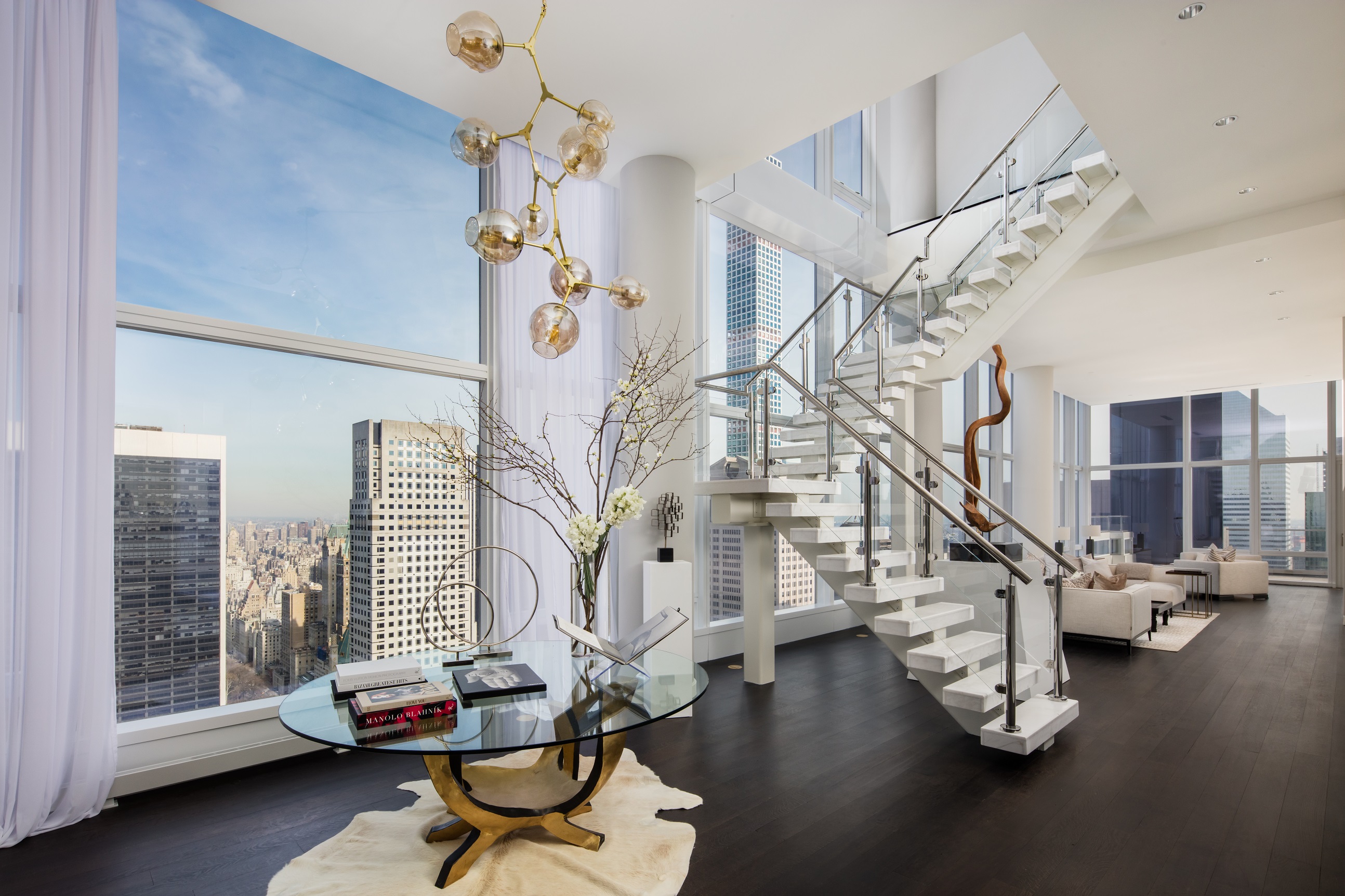 Large expansive windows invite the sunlight in to play on the beautiful bespoke finishes, such as the high-gloss lacquer ebonized walnut, brushed nickel cabinets with polished nickel frames, clear glass cabinets, and stain-resistant white Iceberg polished granite slab countertops in the custom SieMatic kitchens. A fabulous Baccarat fixture is found in each foyer.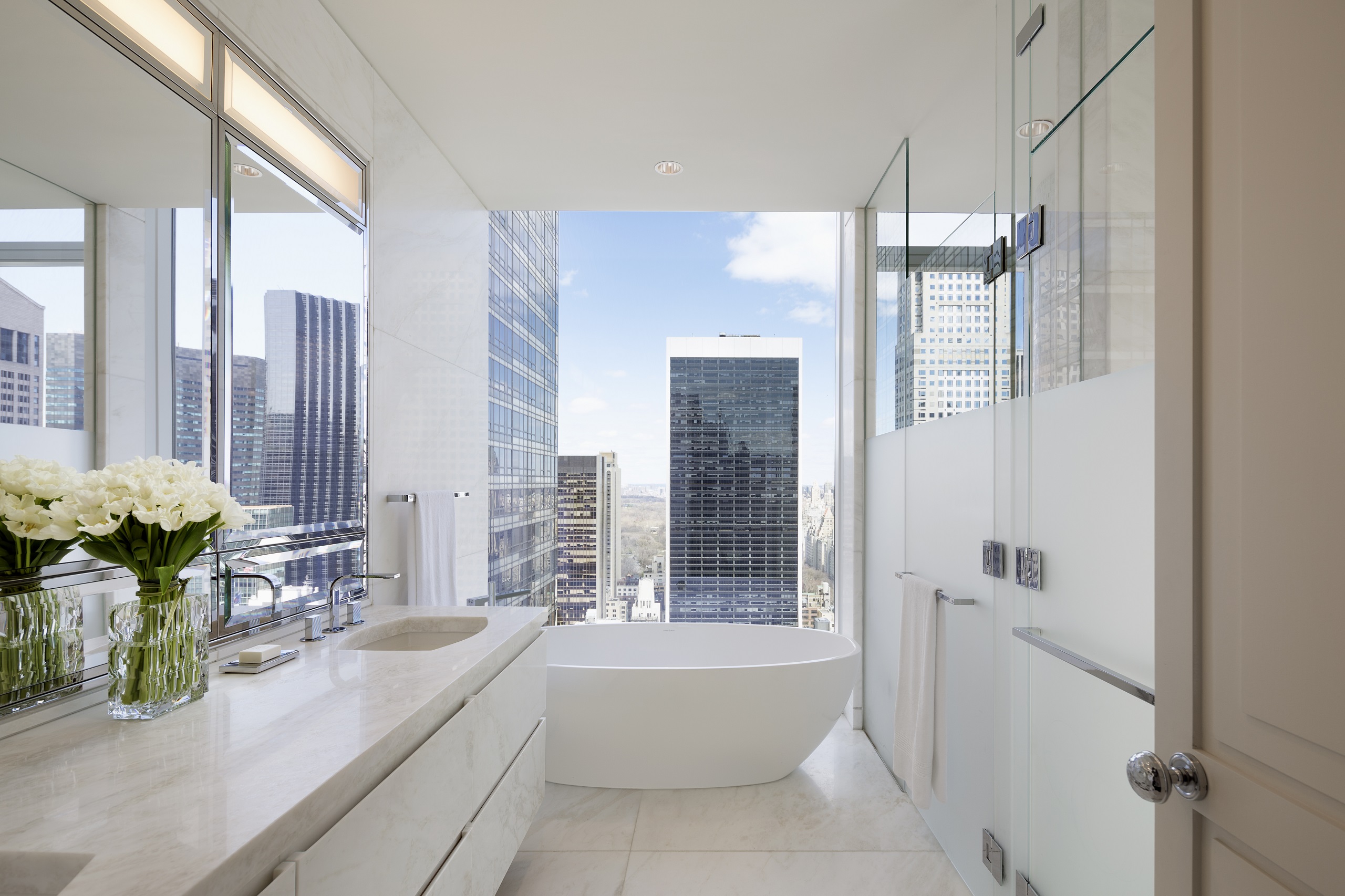 Even the bathrooms were given luxurious finishes like the voluptuous Victoria & Albert soaking tub, a glass-enclosed shower with a Fantini Milano polished chrome rain jet shower head, and rich white marble, including the floor, walls, vanity, and Kallista wash basins. Each surface becomes a dazzling facet projected against a neutral color scheme. The precise angles and icy edges are softened by the use of plush and sumptuous furnishings and intriguing art and sculptures.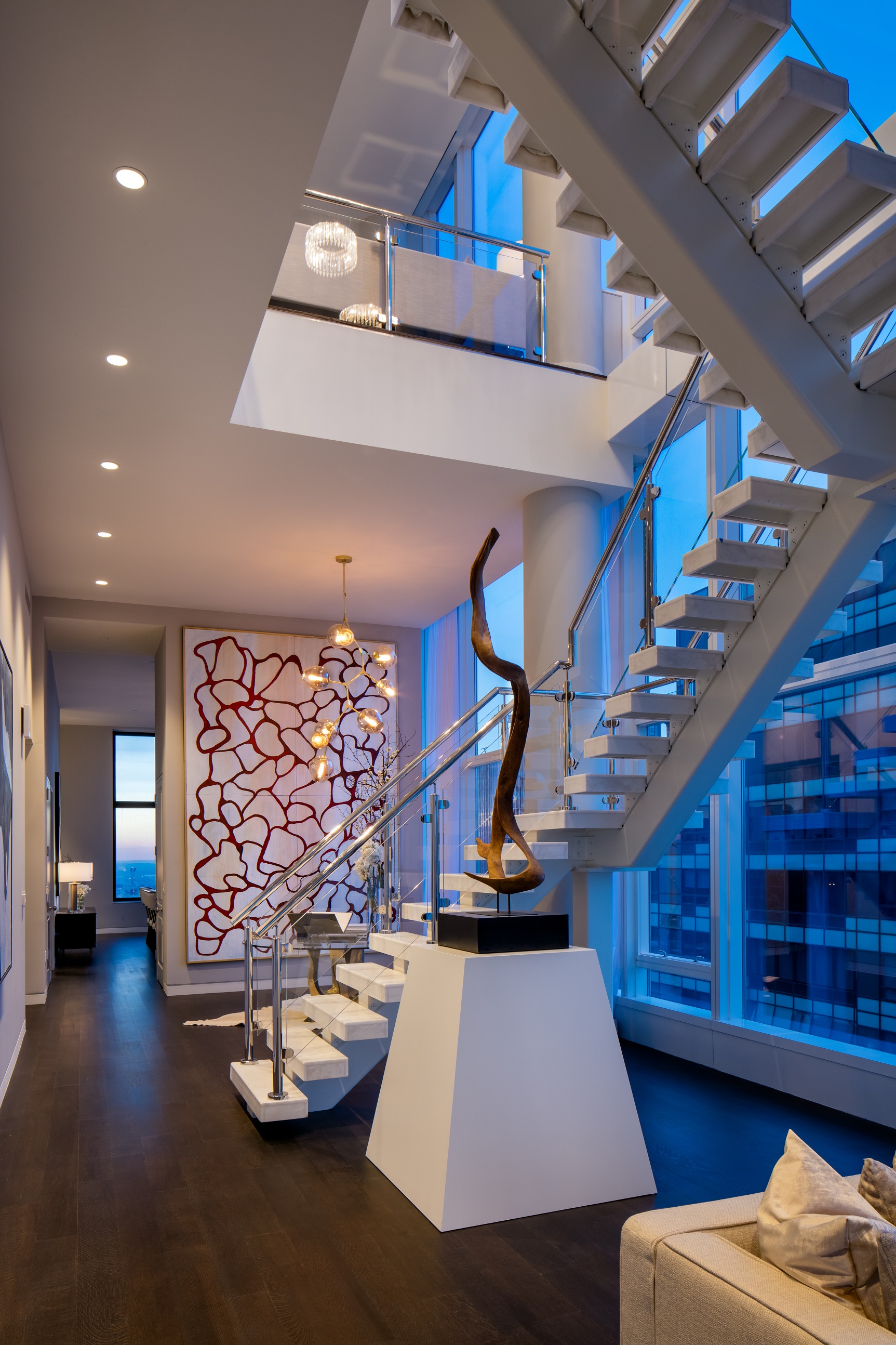 The flawless and rich environment is a designers dream where the skyline, punctuated by the Empire State Building, the World Trade Center, and Central Park, play as the backdrop for this incredible creation which showcases urban glamour at its best. Clarity and cut-crystal refinement open each space to the surrounding beauty in a studied yet gracious way. As this is a world class canvas painted in prisms, it's no coincidence that this masterpiece sits just off of Fifth Avenue across from the Museum of Modern Art.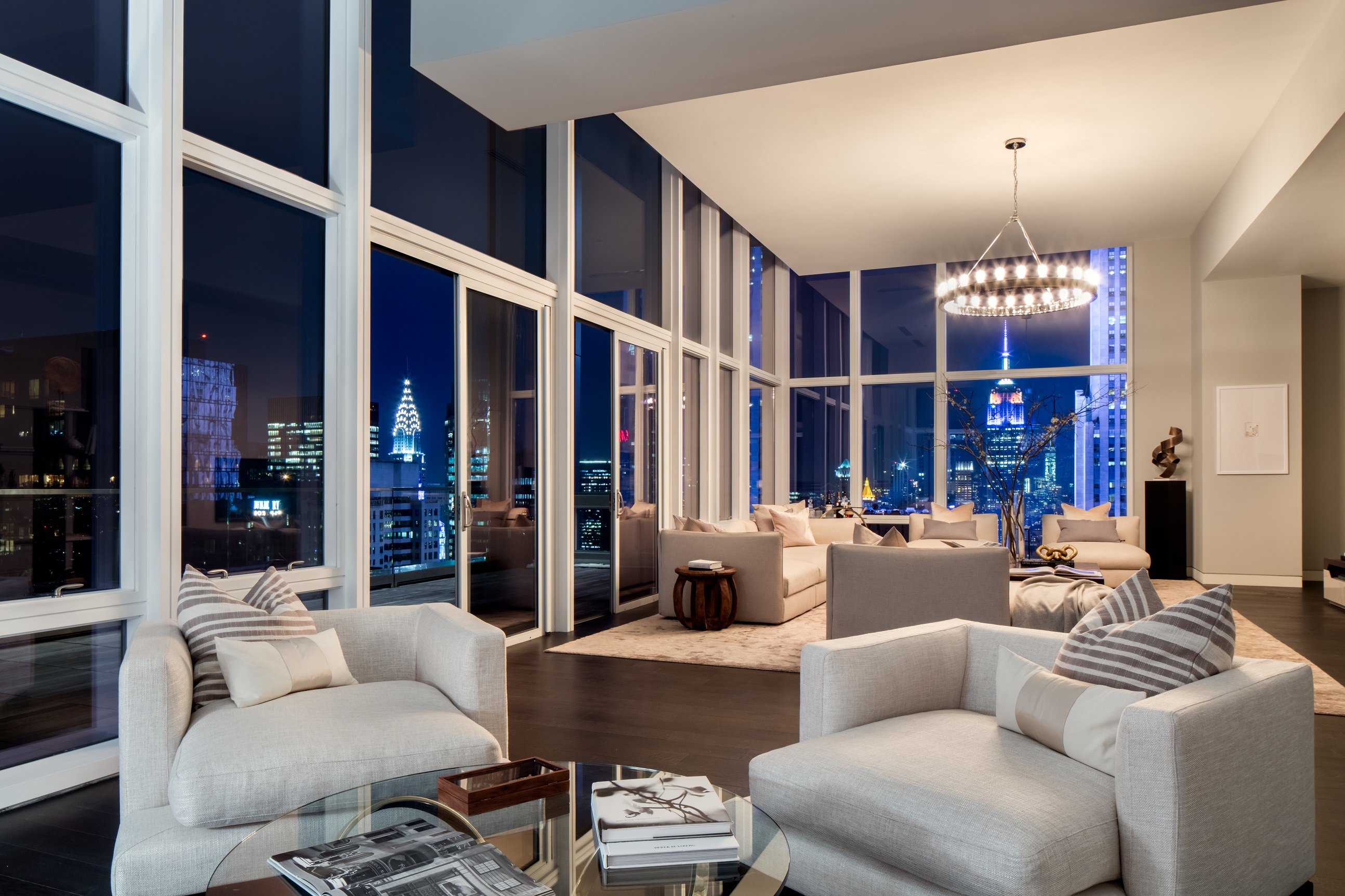 The endless list of services and amenities that residents can indulge in included a 55′ swimming pool, La Mer Spa, fitness center, Baccarat signature bar, Chevalier Restaurant, Grand Salon , valet, housekeeping, child care, concierge, and so much more. Everything that you would expect from such a renown brand commissioned by kings.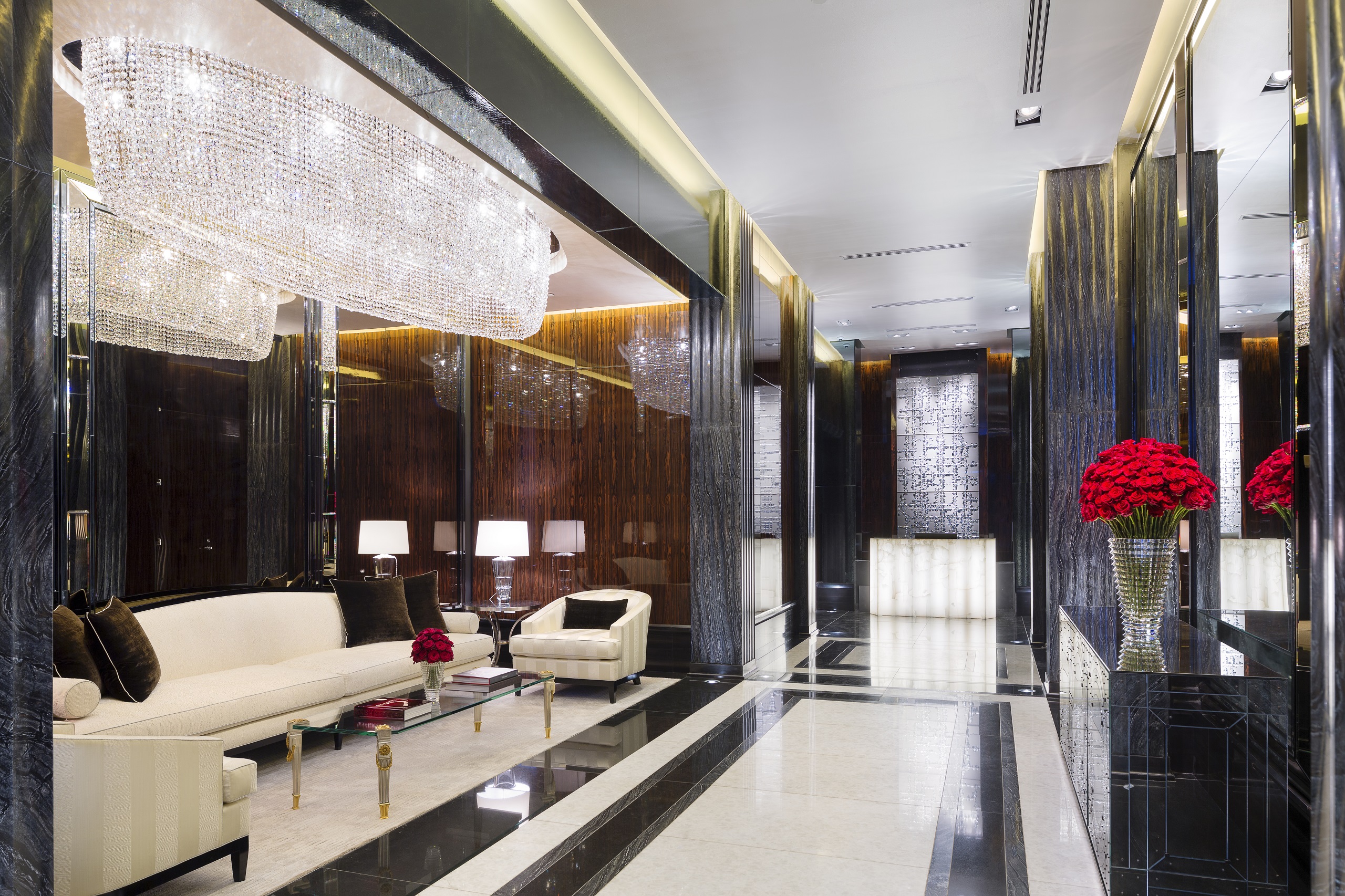 The French, known for their panache and flair, are equally known for their love of intimacy, a closeness filled with meaning, and that privacy is always preserved throughout no matter the ample spaciousness. As one turns the entryway door handle with the Baccarat crystal inlay and steps through behind closed doors that feeling of a special harbor found is treasured.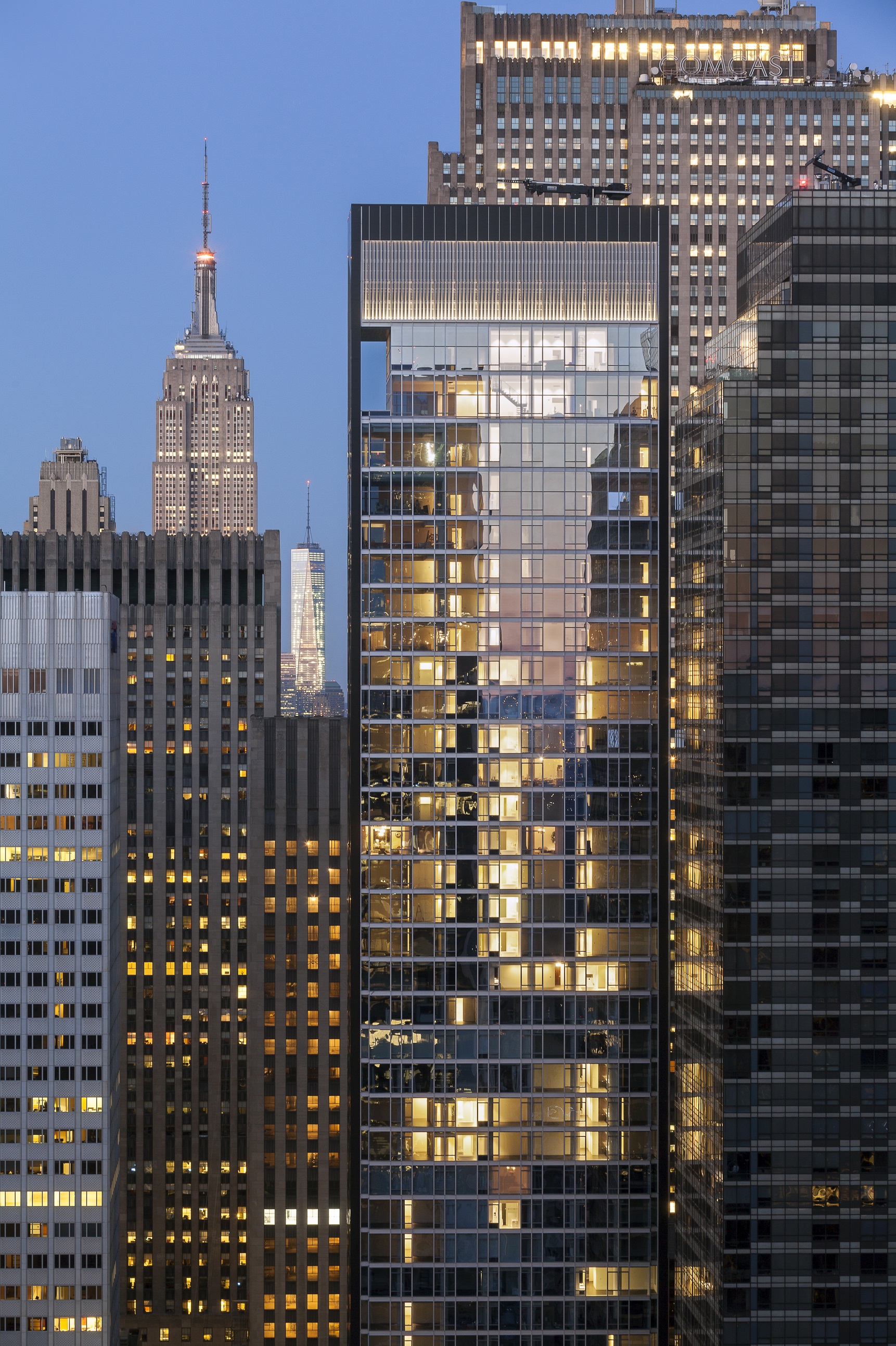 To Learn More Visit: Baccarat Hotel & Residences
Photo Credits: Baccarat
SUBSCRIBE TO OUR MAILING LIST FOR MORE LUXURY TODAY!
YOU WOULD ALSO ENJOY
---