It has never been more true that 'fashion is art' than this year's Fall/Winter collection by Lanvin, who took an inspirational turn in their designs by collaborating with Techism artist Krista Kim, a leading contemporary artist who creates emotionally moving creations with her large digital algorithmic paintings.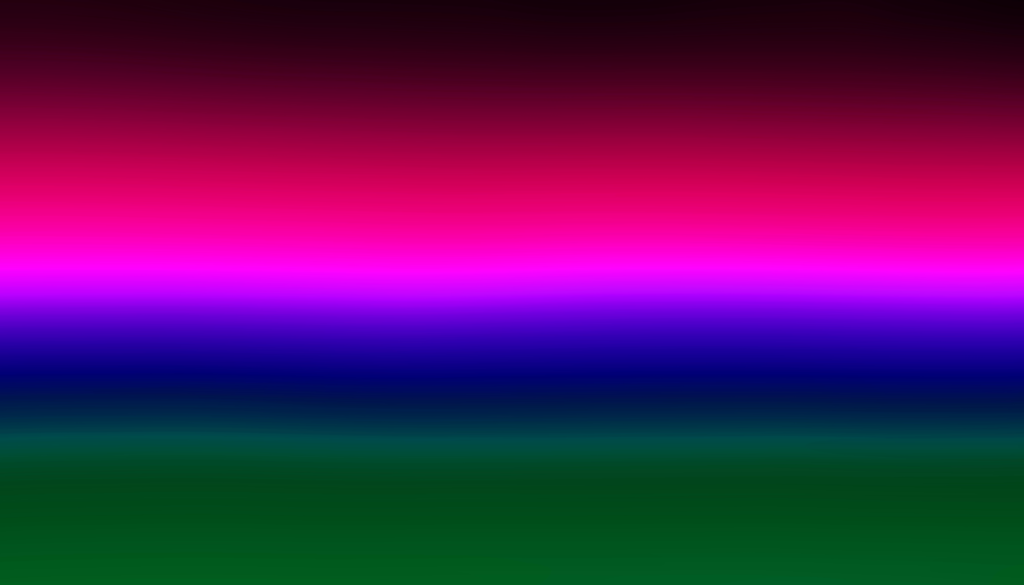 The collection that Olivier Lapidus, the maison's artistic director and initiator of the first e-couture label, and Krista Kim brought to life is a fusion of high technology and high fashion, for the modern woman. Elegantly balancing a futuristic vision with timeless pieces as they explore what it means to be human in the digital age.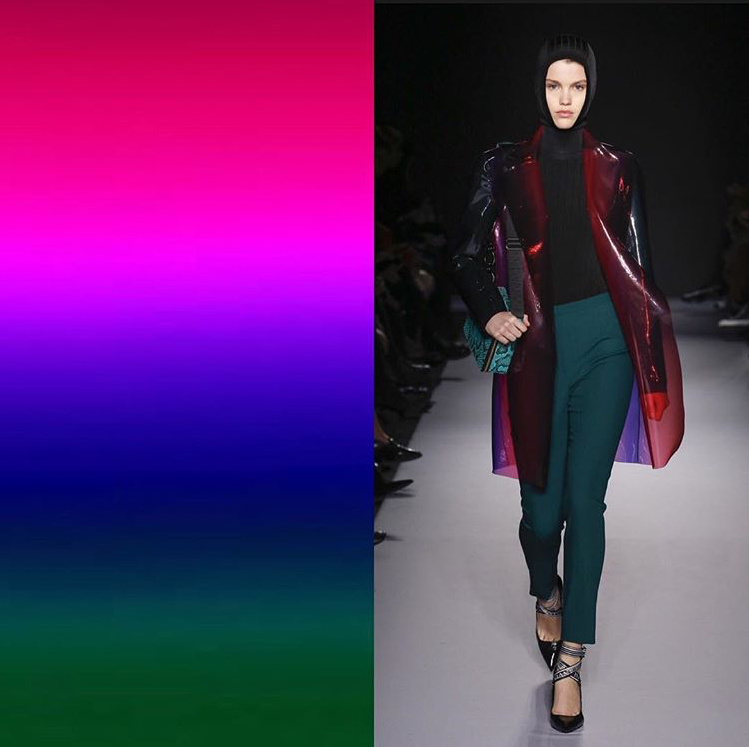 "I asked myself the question: what would Jeanne Lanvin have done?" Lapidus recounts. "I'm sure Mrs. Lanvin, just as she had done in the 1920s, would have associated herself with the most contemporary, the most up-to-date and the most advanced things. She followed the work of Jean Dunand, Léon Bakst and Paul Iribe closely, so I said to myself that she would have liked Krista Kim a lot."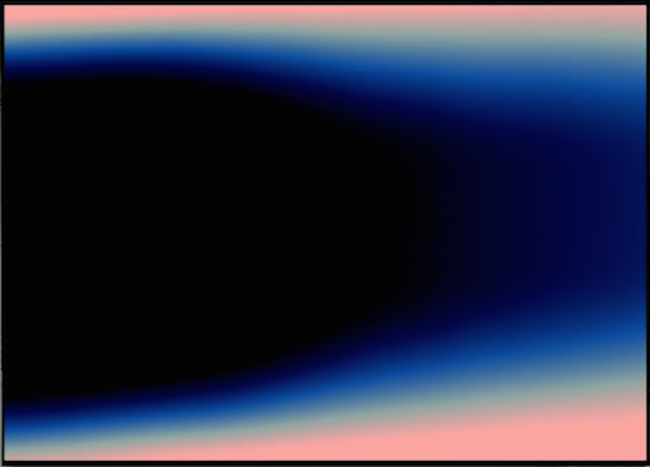 Lanvin, the oldest continuously operating fashion house in France, which was founded in 1889, presented its prêt-à-porter collection during Paris Fashion week, at Place Vendôme.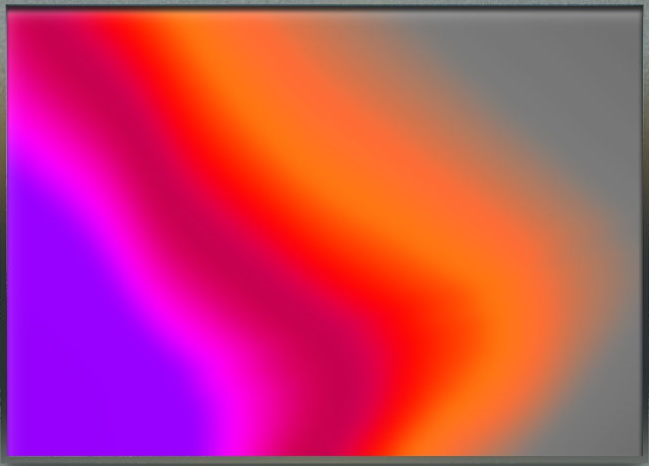 The collection showcases many dresses, decorative accents, leather handbags, shoes and head to toe accessories. The color schemes of five of her chosen art pieces inspired the creative print found throughout the collection with the unique expression of illuminated color.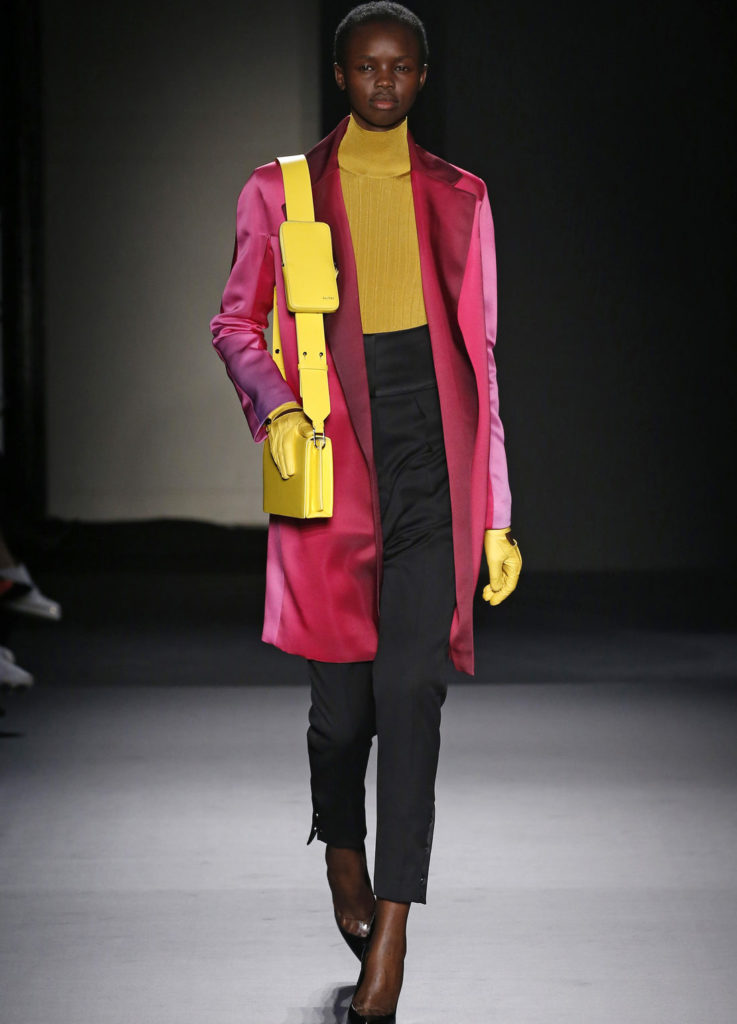 The fall/winter Lanvin collection will be available in stores this coming September. As lovers of Lanvin and Krista Kim's work the anticipation of wearing such groundbreaking works of art keeps us eagerly look forward to their release.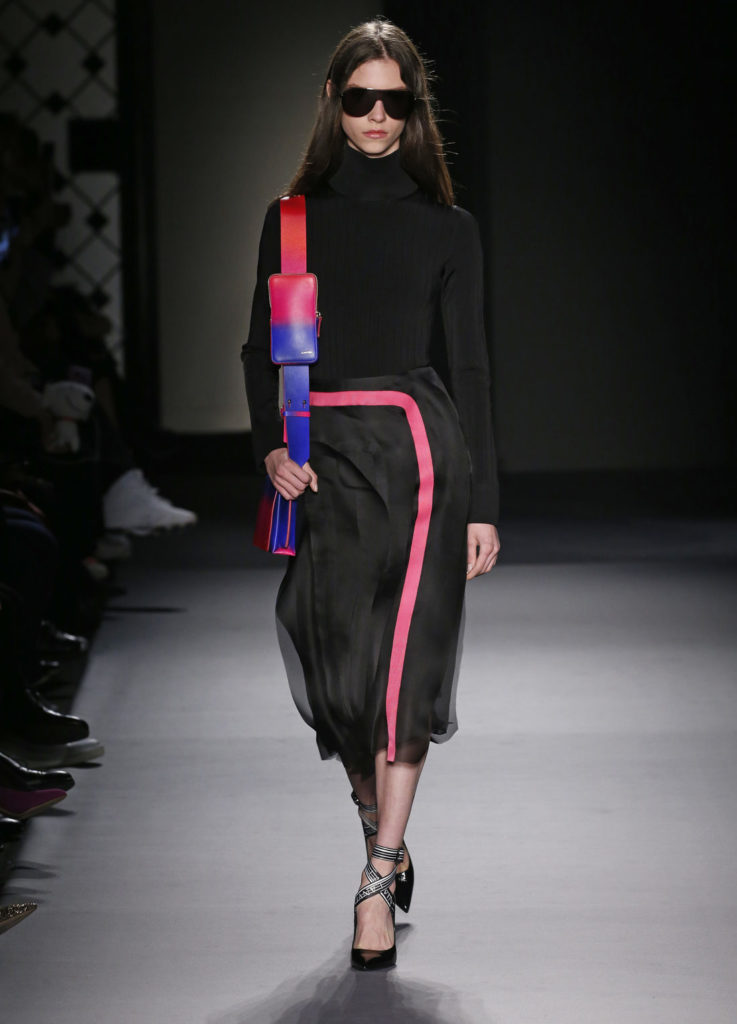 Meanwhile Krista Kim continues her journey of bringing people together through the meditative art of Techism and her upcoming project, entitled 8×8, public meditative light and sound installations, is a fascinating concept for being in art.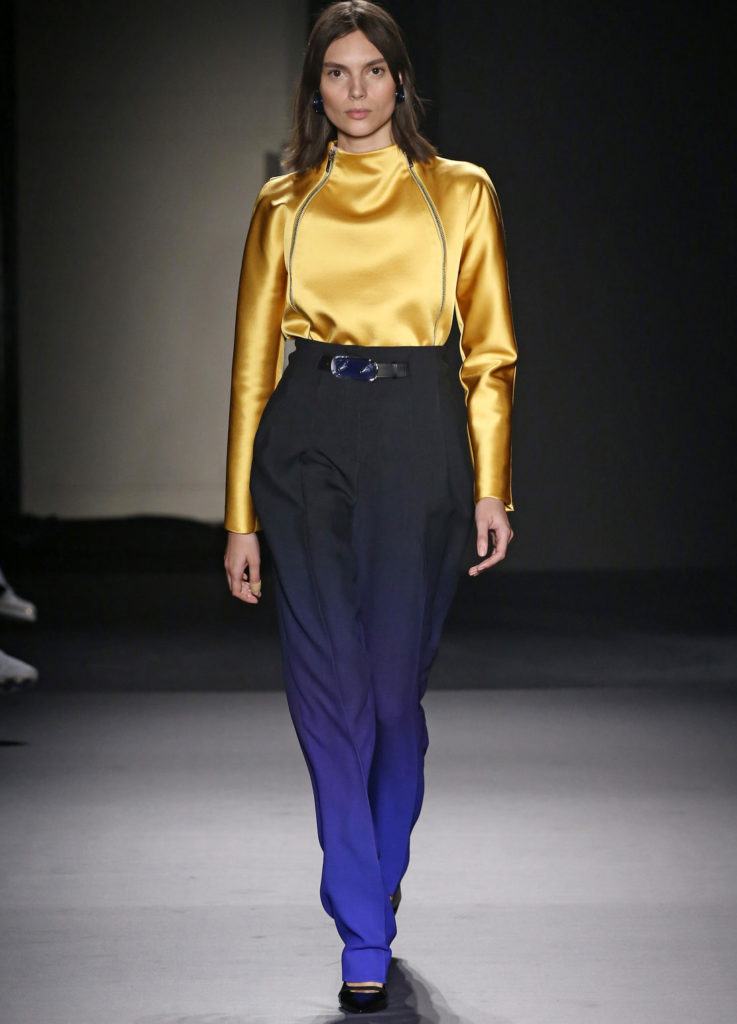 "Public installations are important to me because I create a social, meditative space like a modern zen garden in a digitally distracted world where people lack human connection."

-Krista Kim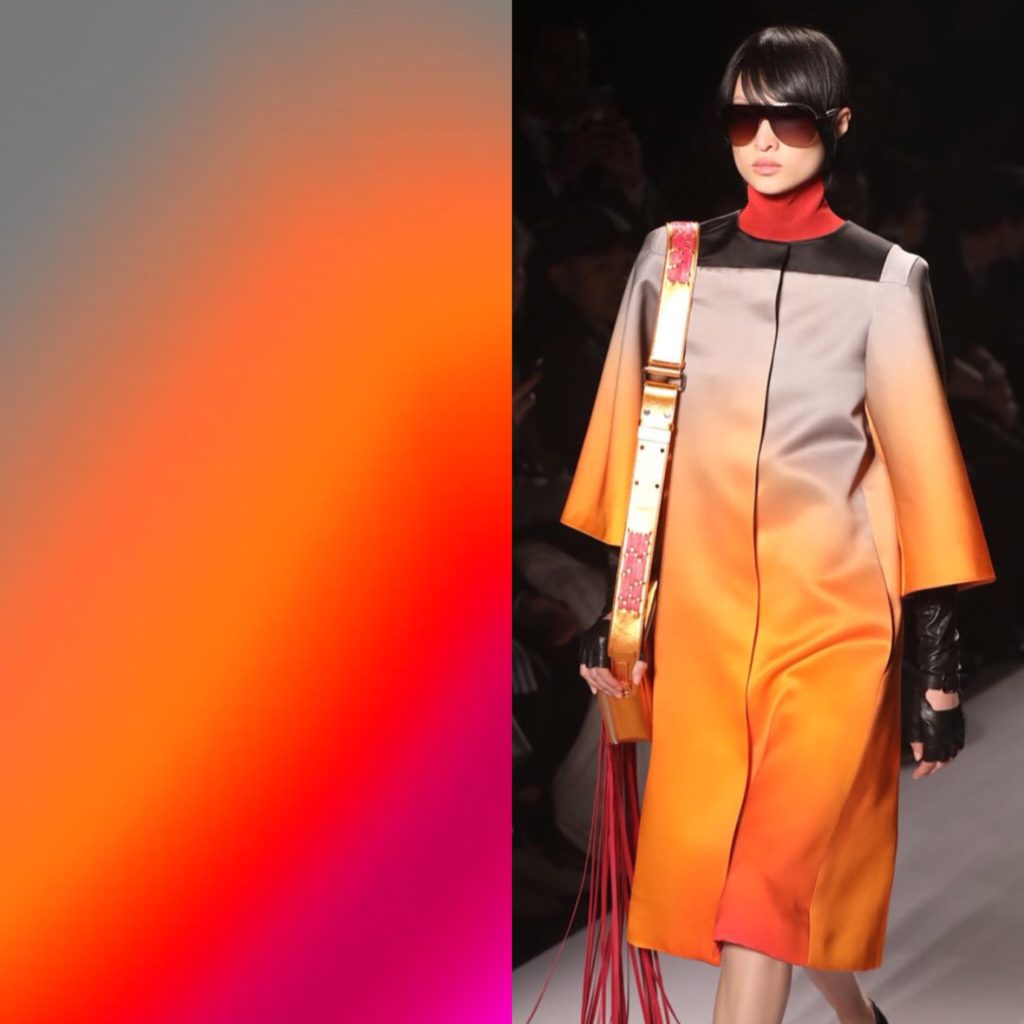 To See Their Full Fall/Winter 2018 Collection Visit: LANVIN
To Explore The Art OF Krista Kim Visit: Krista Kim Studios
---
Photo Credits: Lanvin, Krista Kim