AND THE STARS CAME OUT
Italian aristocracy, Parisian panache, Hollywood glamour; these three ingredients made up the recipe for the red carpet decadence that Italian jeweler Fulco di Verdura, a Sicilian duke, became famous for. Growing up on the warm shores of Palermo, Verdura enjoyed the richness of the land and later used his love of the verdant color palette to paint in jeweled pigments.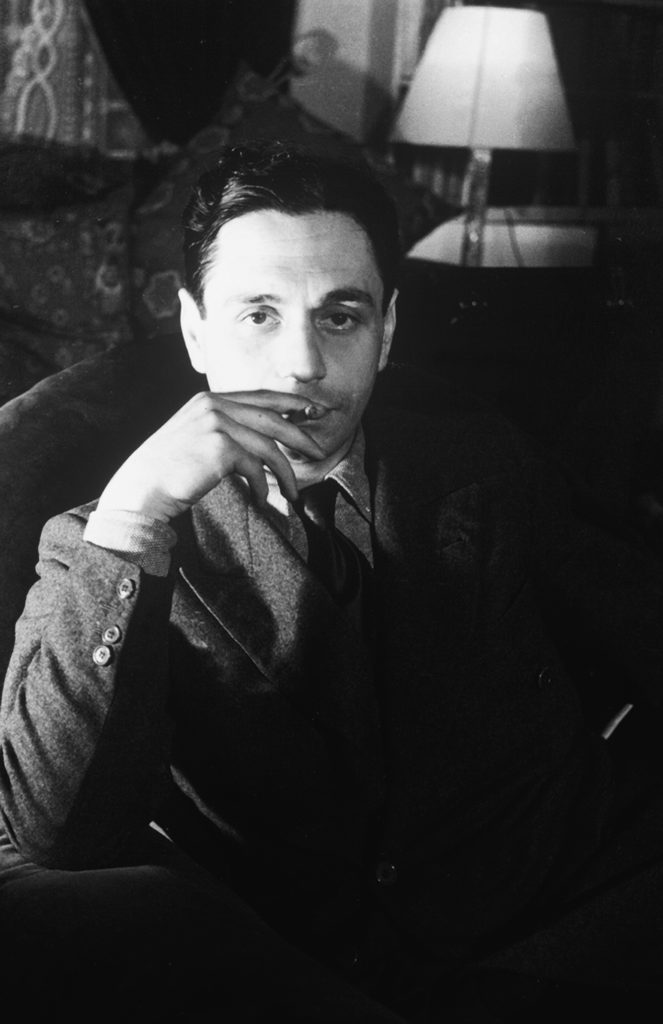 While in Venice he became acquainted with Linda and Cole Porter, an acquaintance that soon became a friendship that lasted a lifetime. During an evening party at the Porter's palazzo Linda introduced Fulco to Gabrielle "Coco" Chanel, who immediately became intrigued with Verdura's artistic eye. Soon after she hired him to accompany her to Paris and design her latest textiles.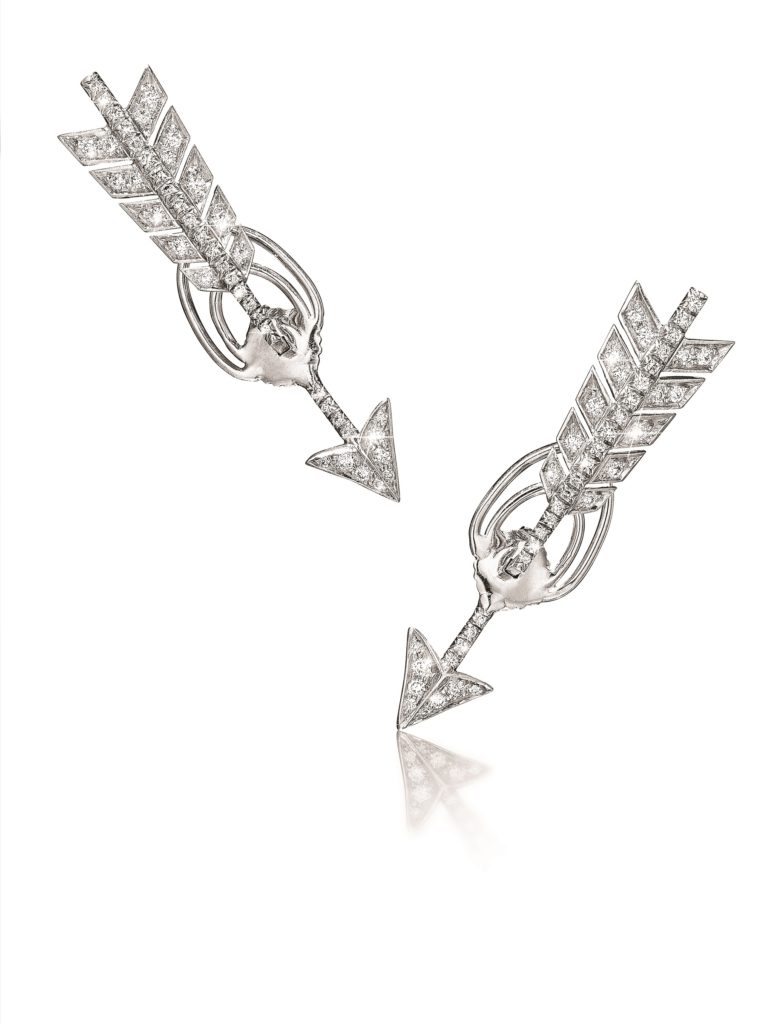 After awhile his true passion was evident and Chanel began to have him rework some of her personal jewelry pieces that were gifts from past lovers into unique designs. During a trip they took to a cathedral he became inspired by the mosaics and created the Ravenna Brooch along with the Maltese Cross cuffs that Chanel wore day and night and is often pictured in.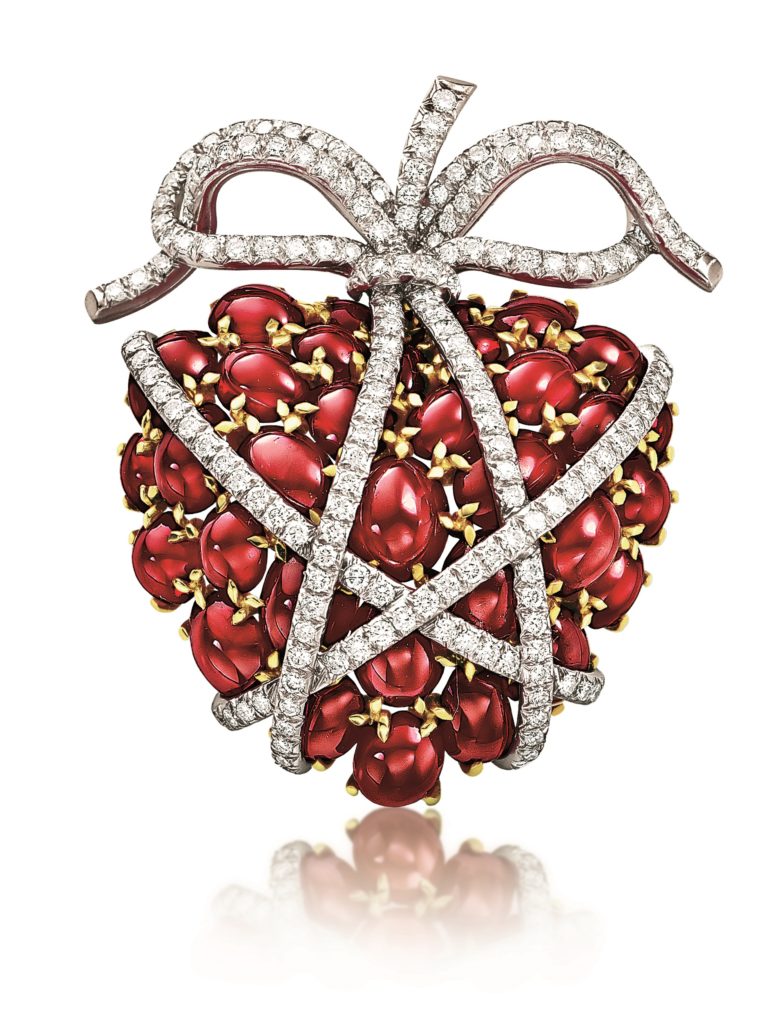 In 1934 Verdura decided it was time to end his working relationship with Chanel and set his sights westward. He set sail with his friend Baron Nicholas de Gunzberg and began the long trip to America for a fresh start and new possibilities; trading palazzos for Palm Beach, he is quoted as saying, "There is no past for me here," and his enthusiasm for the freedom and independence to reinvent oneself was a feeling he cherished.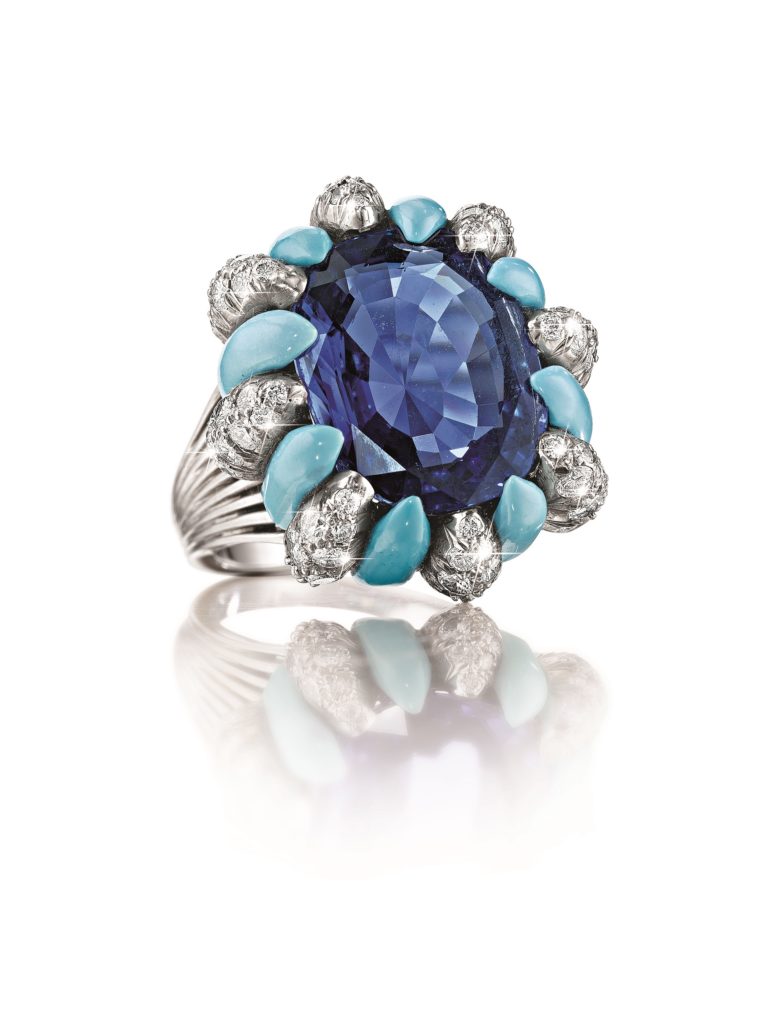 The old Hollywood era was ravenous for the most sensational and opulent pieces they could find, something that would catch the light for the cameras in just the right way. Sunset Boulevard was fertile ground for Fulco to rub shoulders with the most dazzling of the silver screen as he began working with Paul Flato, known by Diana Vreeland as the "Jeweler to the Stars". Marlene Dietrich, Gary Cooper, and Greta Garbo are just a few of the celebrities who loved to indulge in his Sicilian creations, on and off screen.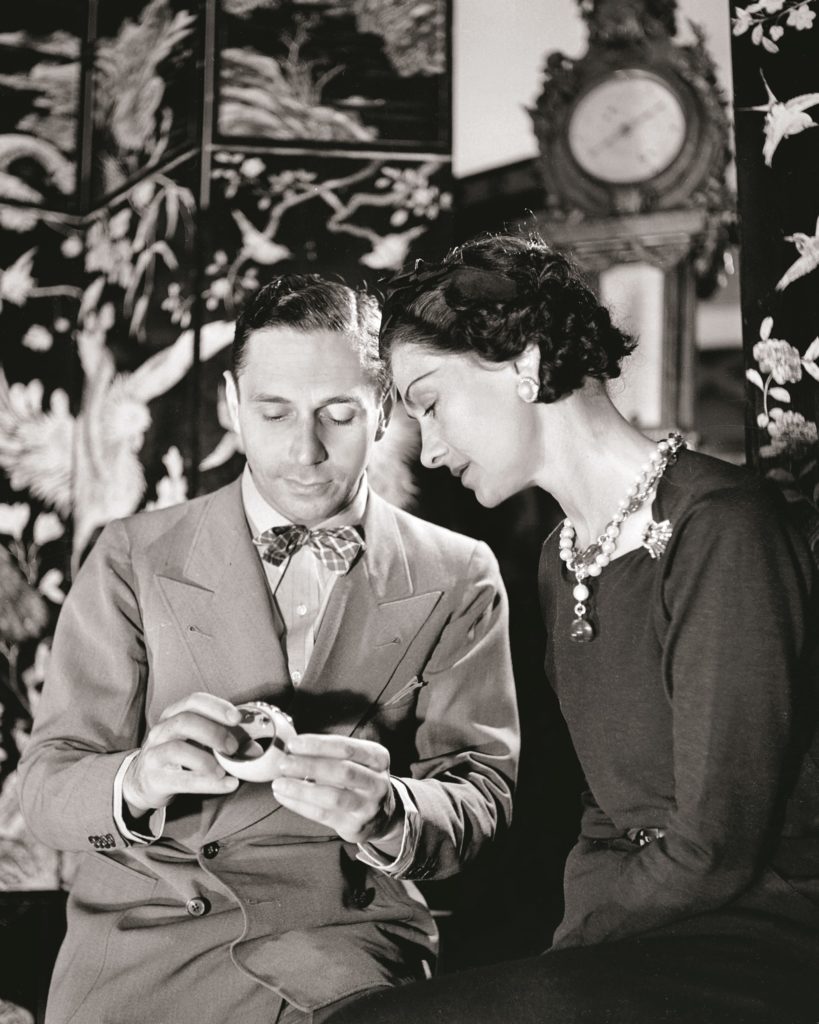 As lovely as the east coast was to him he found a new home for himself as he opened his own business on Fifth Avenue in Manhattan in 1939 with the backing of his close friend Cole Porter and Vincent Astor. The New York business elite was just as delighted in his designs as the Hollywood glamoratti. With the exuberance of designs, the unexpected use of mixing jewels of various rarity, like diamonds with amethyst, or rubies with citrine, he created a prismatic kaleidoscope of color. His shapes were bold, thick wide cuffs, star bursts, ripe fruits, and the golden wings of birds. Nature was his greatest love and he is known for his jewel encrusted natural shells. A definite break from the past trends of using only white gold, geometric art deco, or the frilly Edwardian past.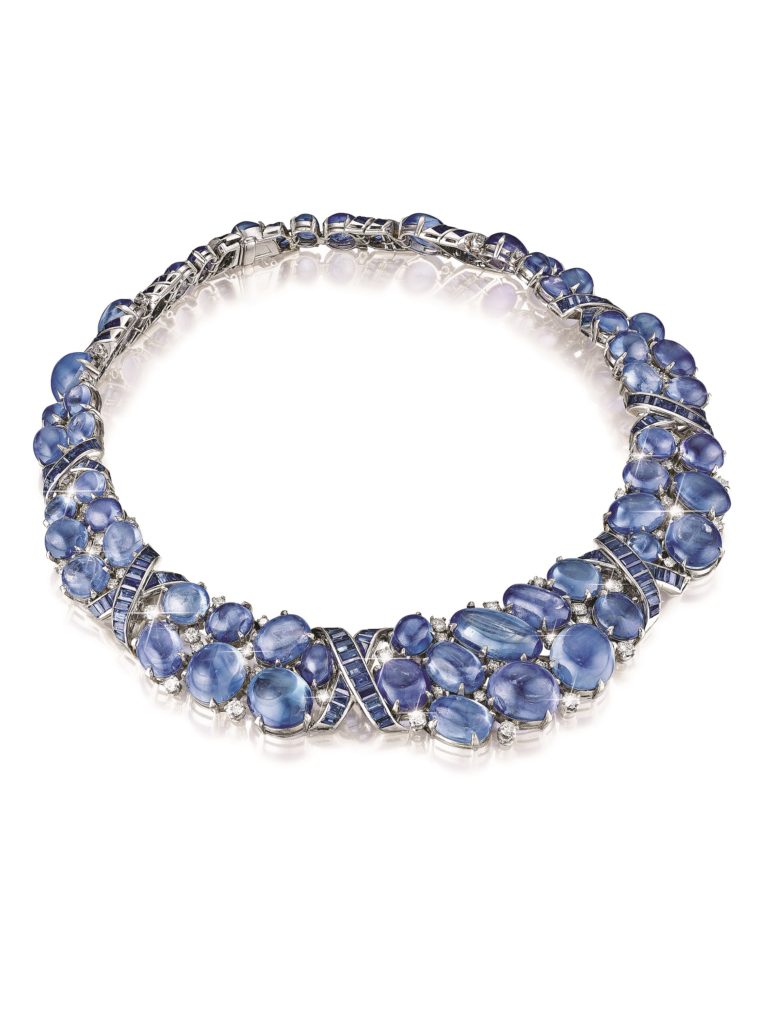 Verdura was breaking down style barriers for everyone and in particular for women. The Verdura designs often implemented feminine circles and curves yet done with a fresh, modern twist and very clean lines. Not shy about stepping outside the diamond, ruby, emerald, sapphire box, Fulco embraced the native organic jewel of his homeland and Mediterranean coral can be found in many of his designs.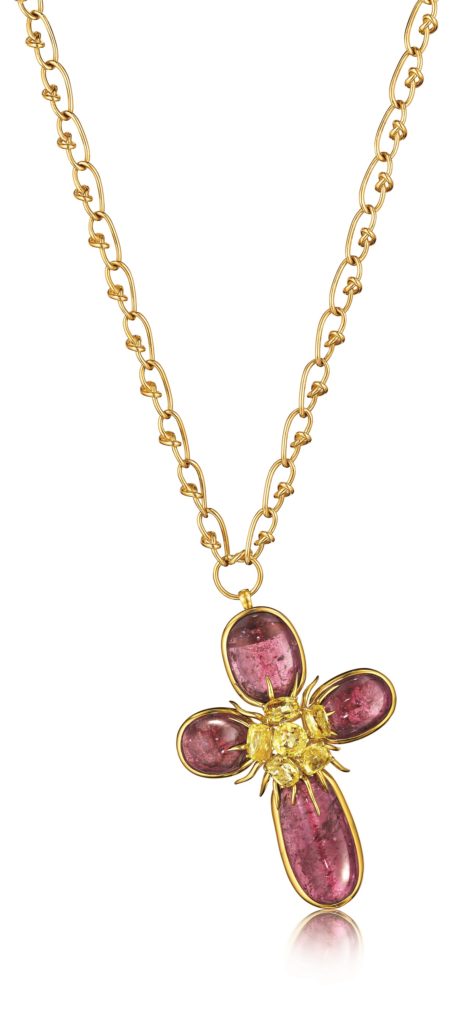 All jewels were equally beautiful to him and he was able to let each gem speak up and be equally heard throughout his collections. Verdura's vibrant 'la dolce vita' lifestyle amplified by the drama loved by Hollywood royalty  gave license to his bold creativity and daring style that kept starlets coming back for more and his scintillating personal accomplishments have left a legacy that outshines his nobility.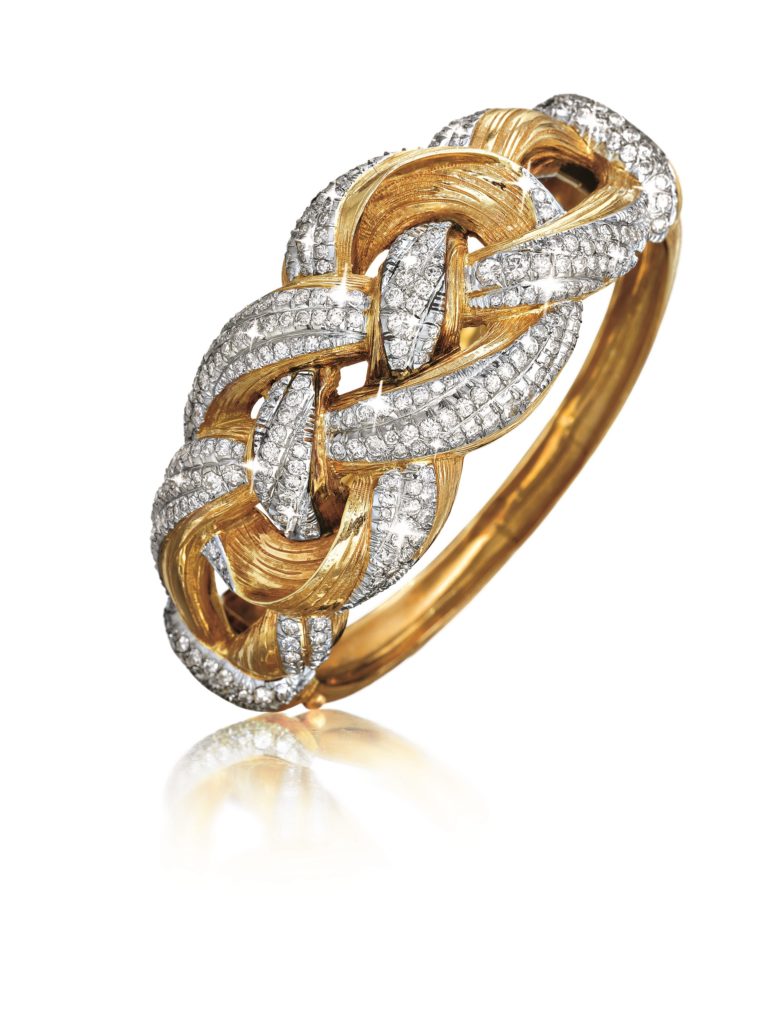 To Explore More Of The Collection Visit: VERDURA
Featured Photo: Maltese Cross Cuffs
Photo Credits: Verdura; Horst
SUBSCRIBE TO OUR MAILING LIST FOR MORE LUXURY TODAY!
YOU WOULD ALSO ENJOY
---