French jewelry design Lorenz Baumer is a favorite among the art gala shows throughout the seasons as he produces some of the most eye catching pieces. Bright bold jewels, exotic shapes, and a love of the unexpected makes for jewelry that is not only beautiful but intriguing. Diamonds adorn meteorite rings while scarab brooches whose wings open by pushing on the center stone, has at its heart a new alloy of gold that allows it to contain several drops of perfume, which can be released on demand. Lorenz Baumer takes a fantastical approach to design with his own unique savoir faire. Here are some of our favorite pieces.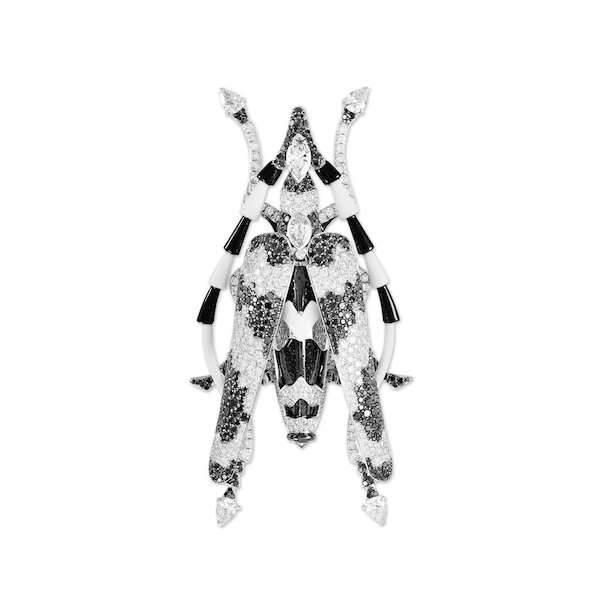 Scarabée Black & White Brooch
Black and white diamonds are set in white gold to create this sparkling brooch.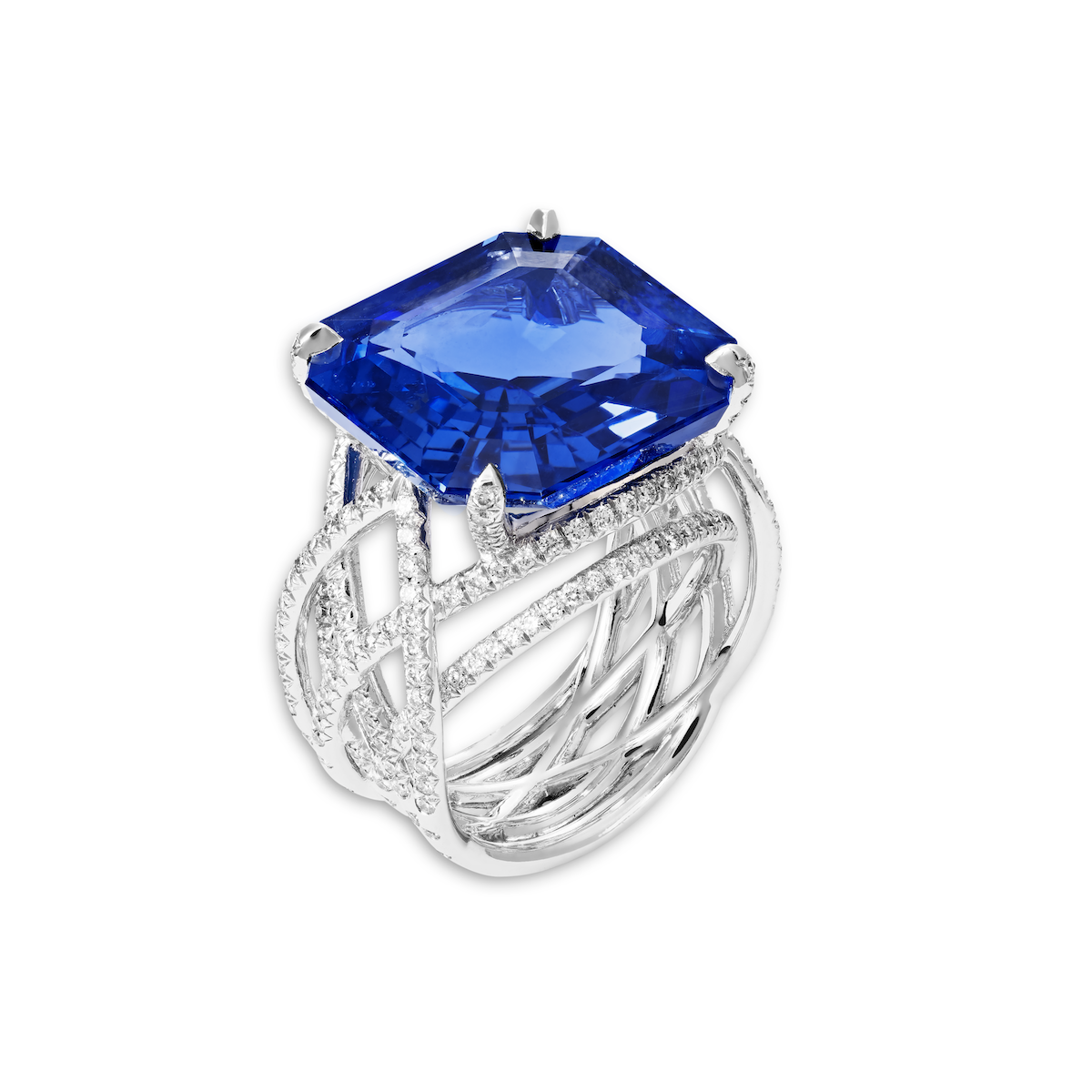 Six Fils Ring
Large bright sapphire center stone surrounded by white diamonds and white gold.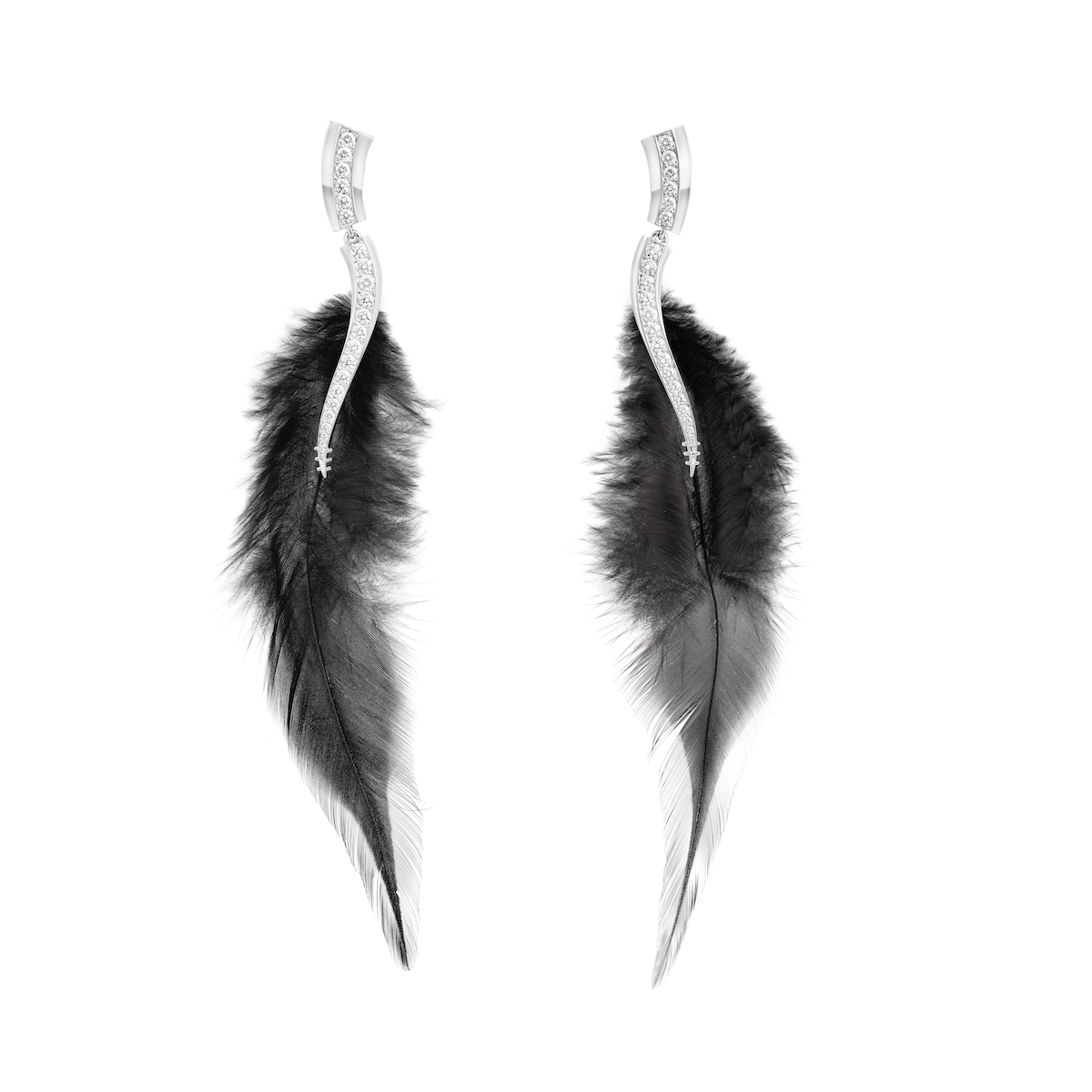 Plumes
White diamonds and white gold earrings combine to form fabulous feather clips that are interchangeable to all your flights of fancy.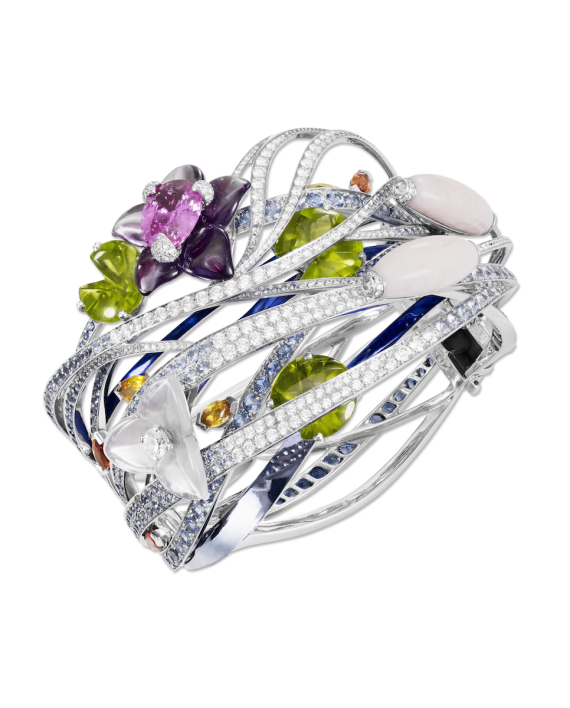 Jardin Japonais Bracelet
Inspired by the painting Monet created of the Japanese bridge in Giverny. Featuring Blue sapphires, Grey Diamonds, Orange sapphires, Peridot, Pink Quartz, Pink Sapphires, Yellow sapphires, White Diamonds, and White Gold.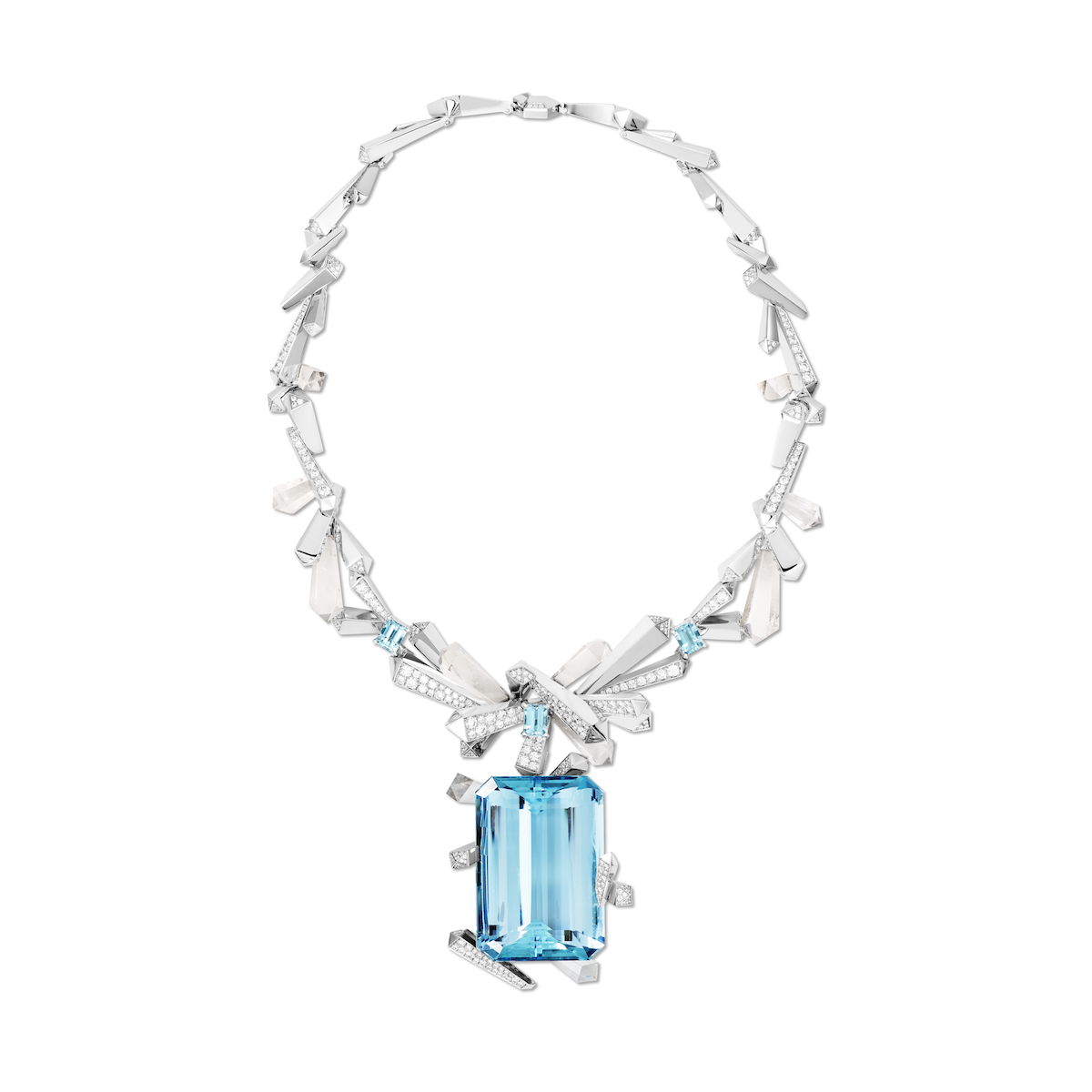 Glacier Necklace
This exceptional Aquamarine is the centerpiece of this glacial homage to winter. Set with aquamarine, white diamonds, and white gold.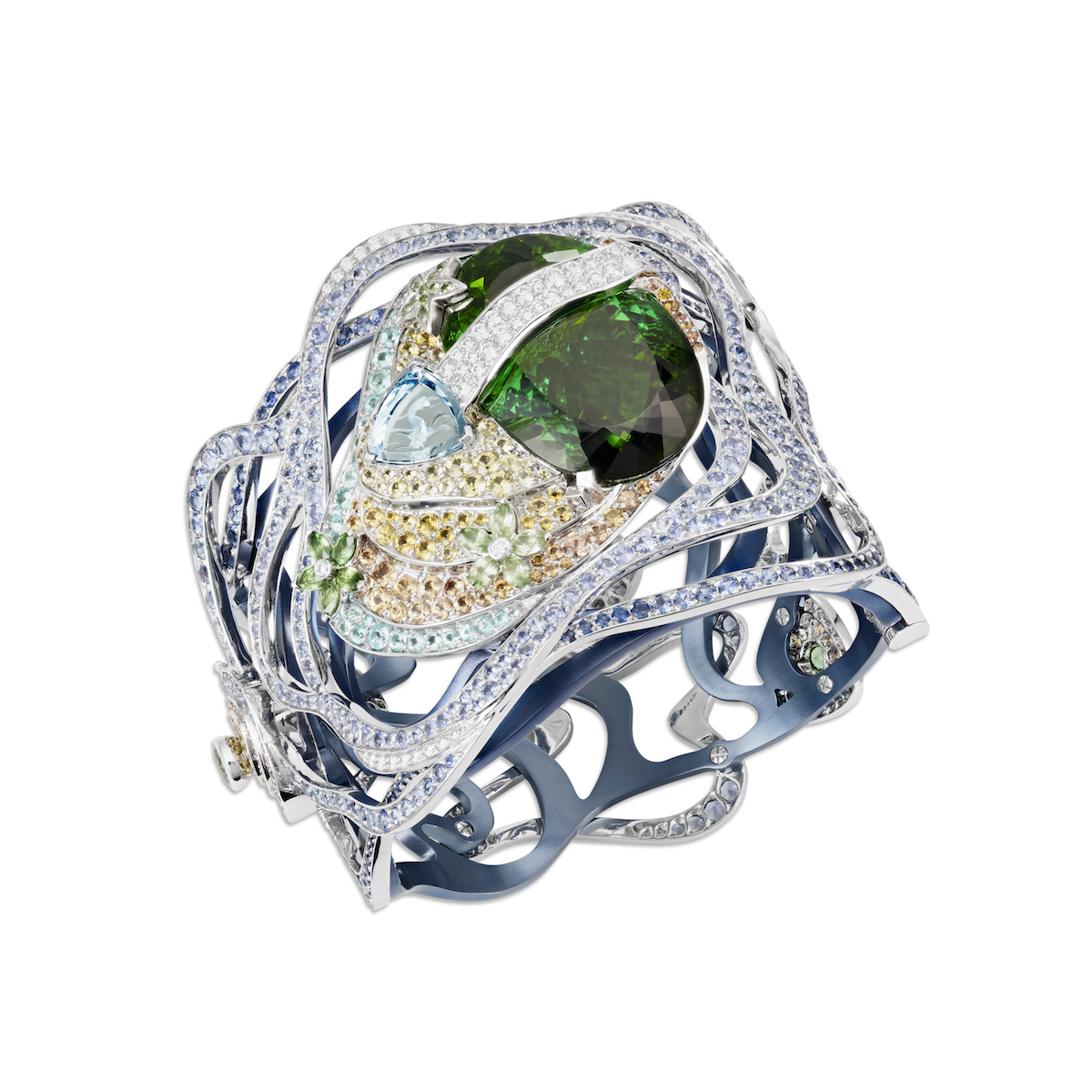 Ile au Tresor Bracelet
Inspired by Stevenson book, the map of the island wraps around the wrist. Featuring Aquamarines, Blue sapphires, Green tourmaline, Paraiba tourmaline, Yellow sapphires, Orange Sapphires, Tsavorites, White Diamonds, Titanium, and White Gold.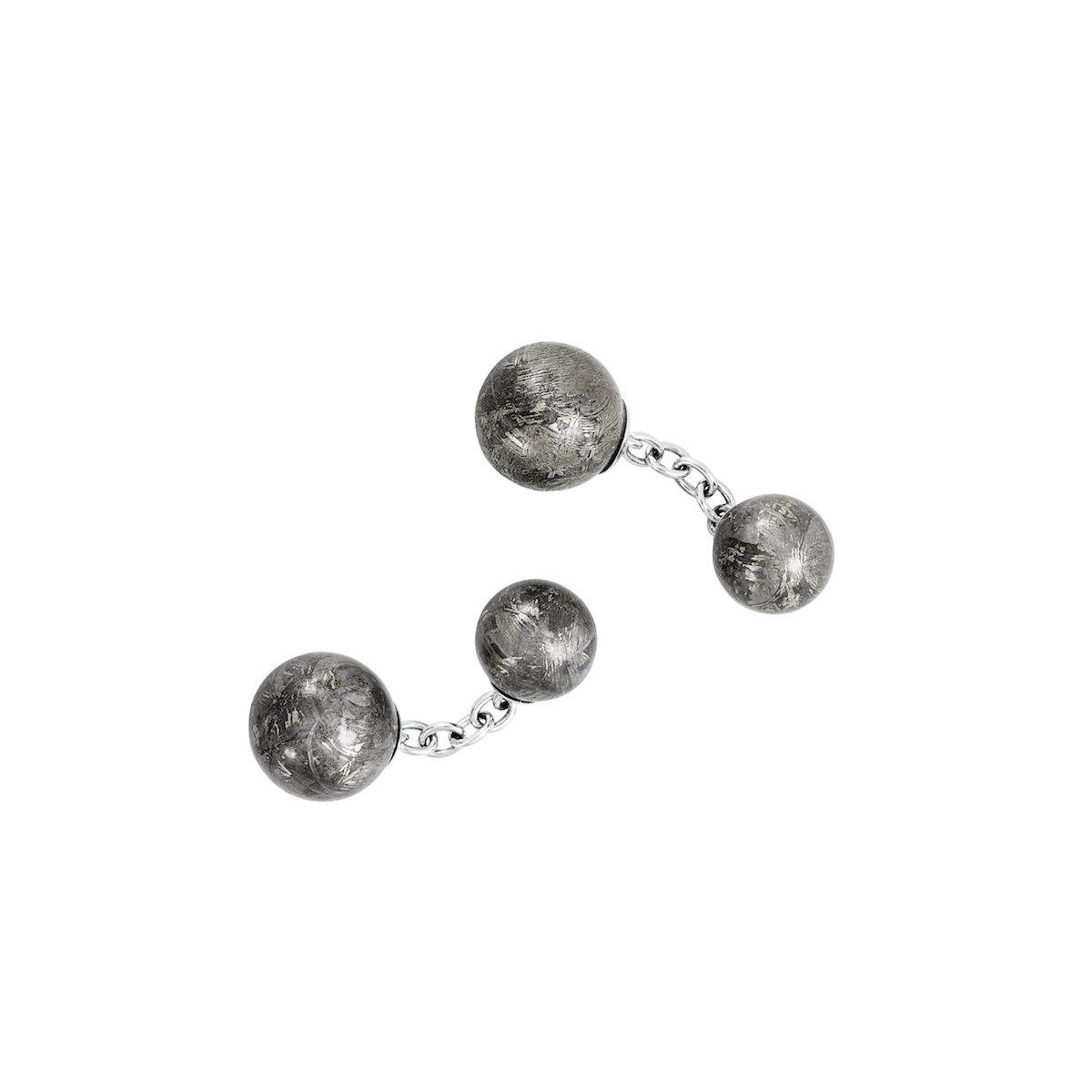 Meteorite Cufflinks
A star studded finish to any gentleman's ensemble. Featuring meteorite and white gold.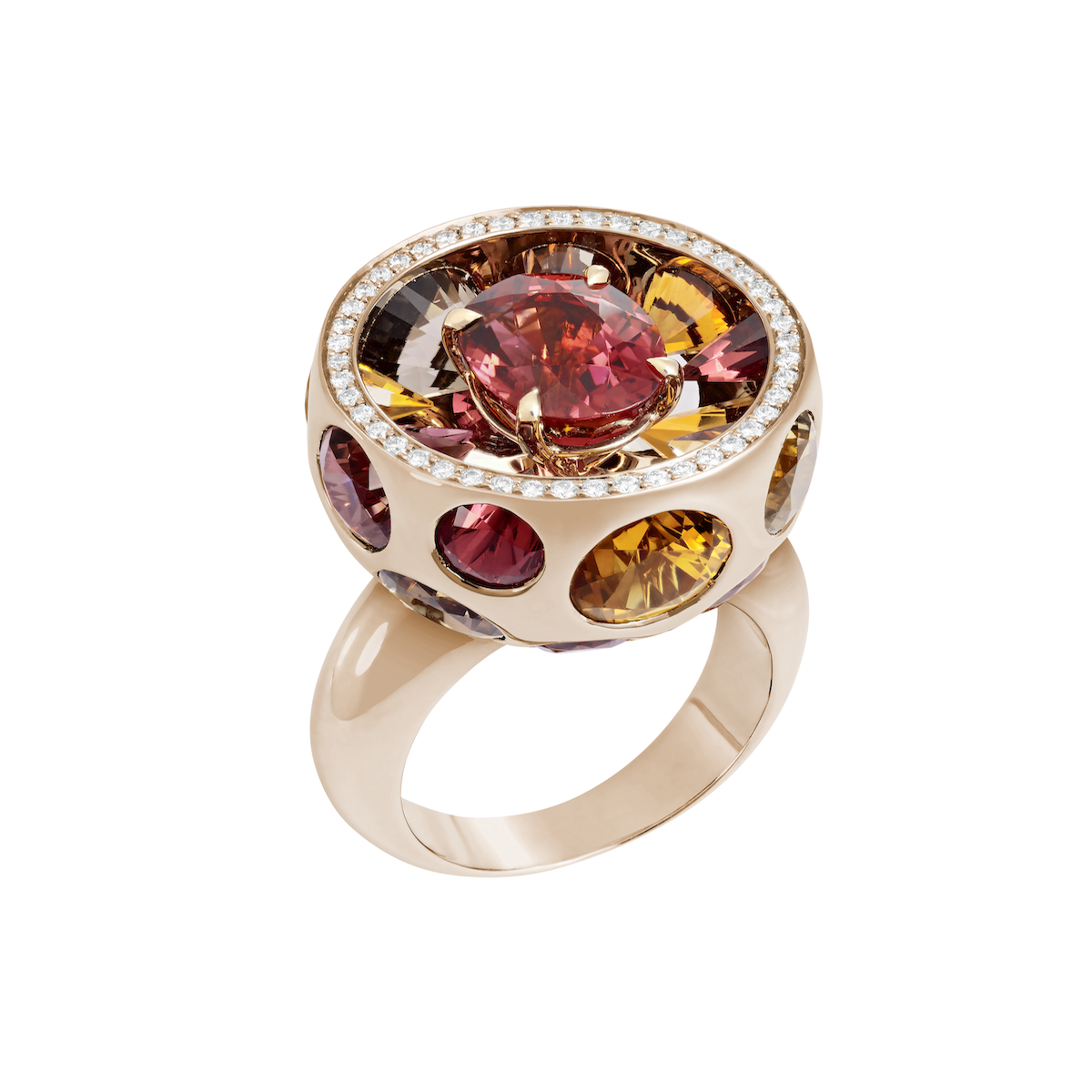 Coupe Exotique Ring
A sculptural ring set with Citrines, Garnets, Pink tourmaline, Smocky Quartz, White Diamonds, and Rose Gold.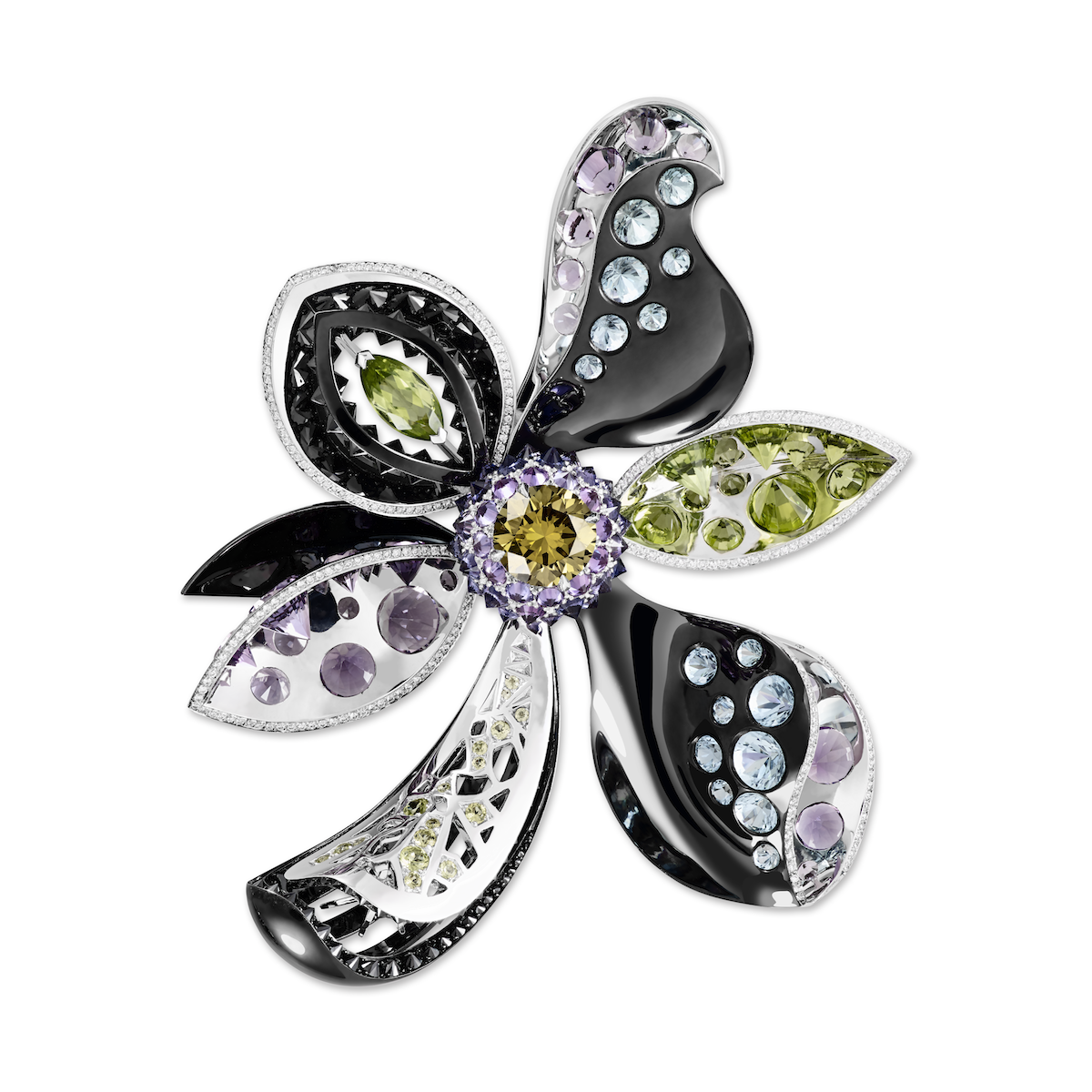 Piege Brooch
This exotic brooch has a mechanical surprise and is set in Amethyst, Aquamarine, Black Diamonds, Green diamond, Peridots, Purple sapphires, White Diamonds, and White Gold
Learn more this collection visit: LORENZ BAUMER
Featured Image: Envol Brooch; Amethysts, Chocolate Diamonds, Citrines, Orange sapphires, Pink Sapphires, Pink tourmalines, Purple sapphires, Smoky Quartz, White diamonds, Yellow sapphires, White and Yellow Gold.
Photo Credits: Lorenz Baumer
SUBSCRIBE TO OUR MAILING LIST FOR MORE LUXURY TODAY!
You Would Also Enjoy