CARTIER'S REBELLIOUS FLOWER
Cartier is playing coy with their latest interpretation of beauty. The you-can-look-but-you-can't-touch creates a tension familiar to all and is the inspiration behind their latest collection in their long standing love affair of flowers. This time recognizing that maybe this desert blossom isn't a fleur du mal after all.
Cactus de Cartier is a luxurious celebration of beauty growing amongst the thorns, delicate and wild. The desert's searing days and frigid nights only making for brighter blooms.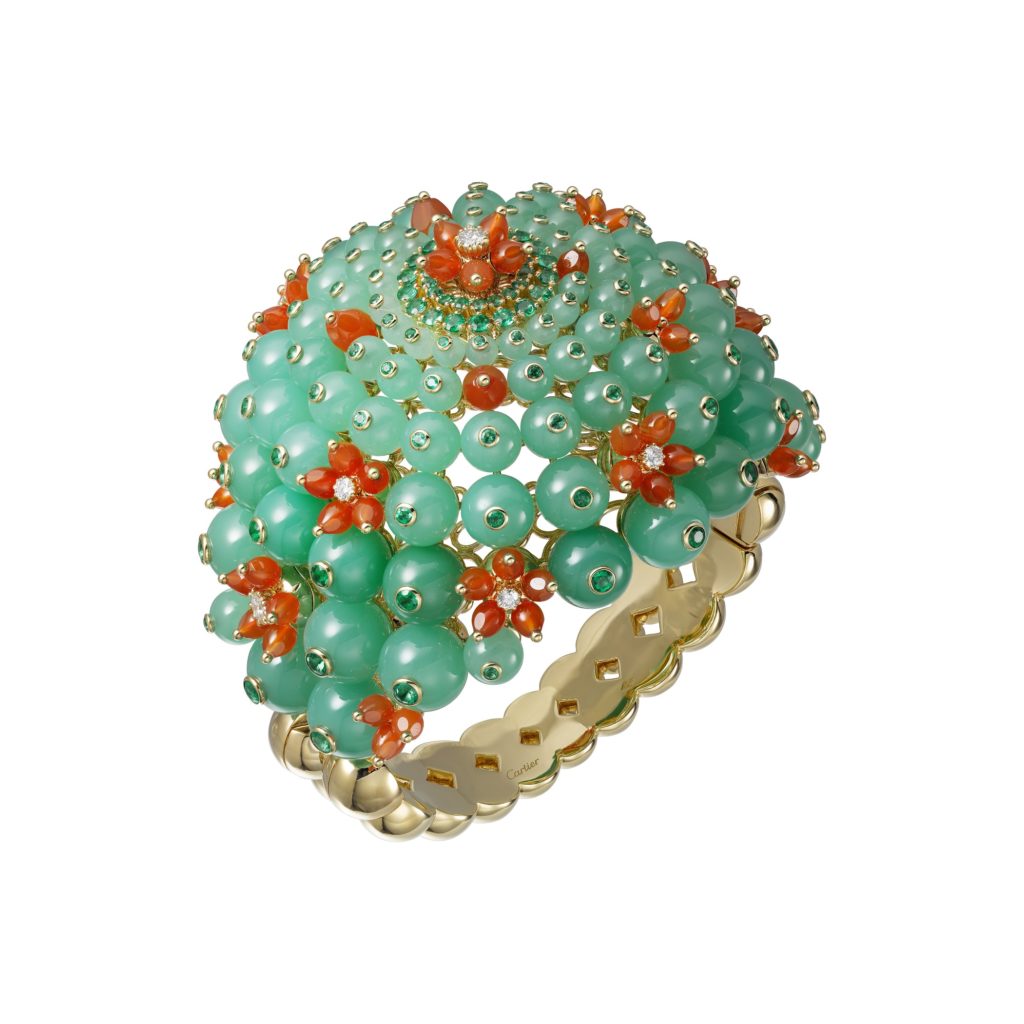 Cactus de Cartier is a free-spirited collection of powerful, sculptural jewelry that makes a bold statement. Putting a twist on traditional sources of inspiration, Cartier reveals the secret beauty of these fascinating plants that we dare not touch, but observe from afar.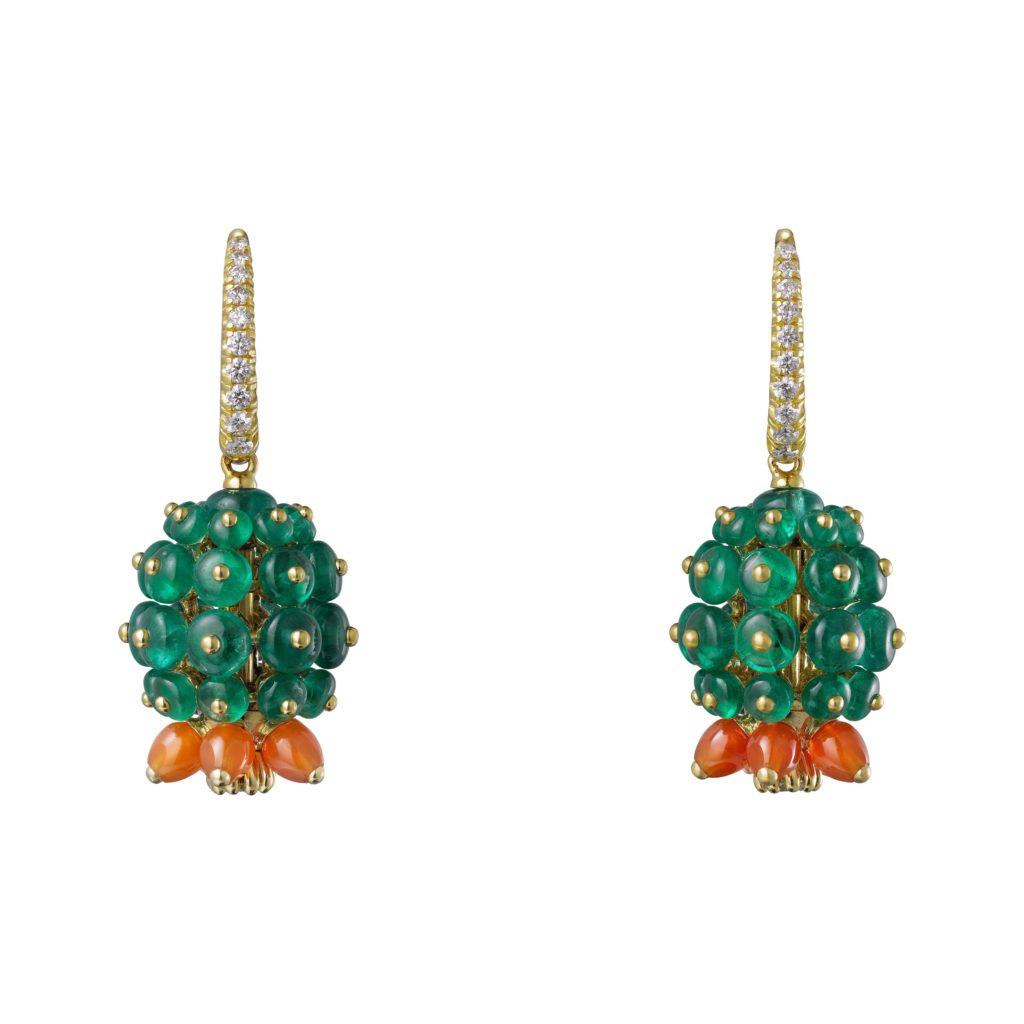 These sparkling creations undulate with golden geometry while diamonds prickle from above.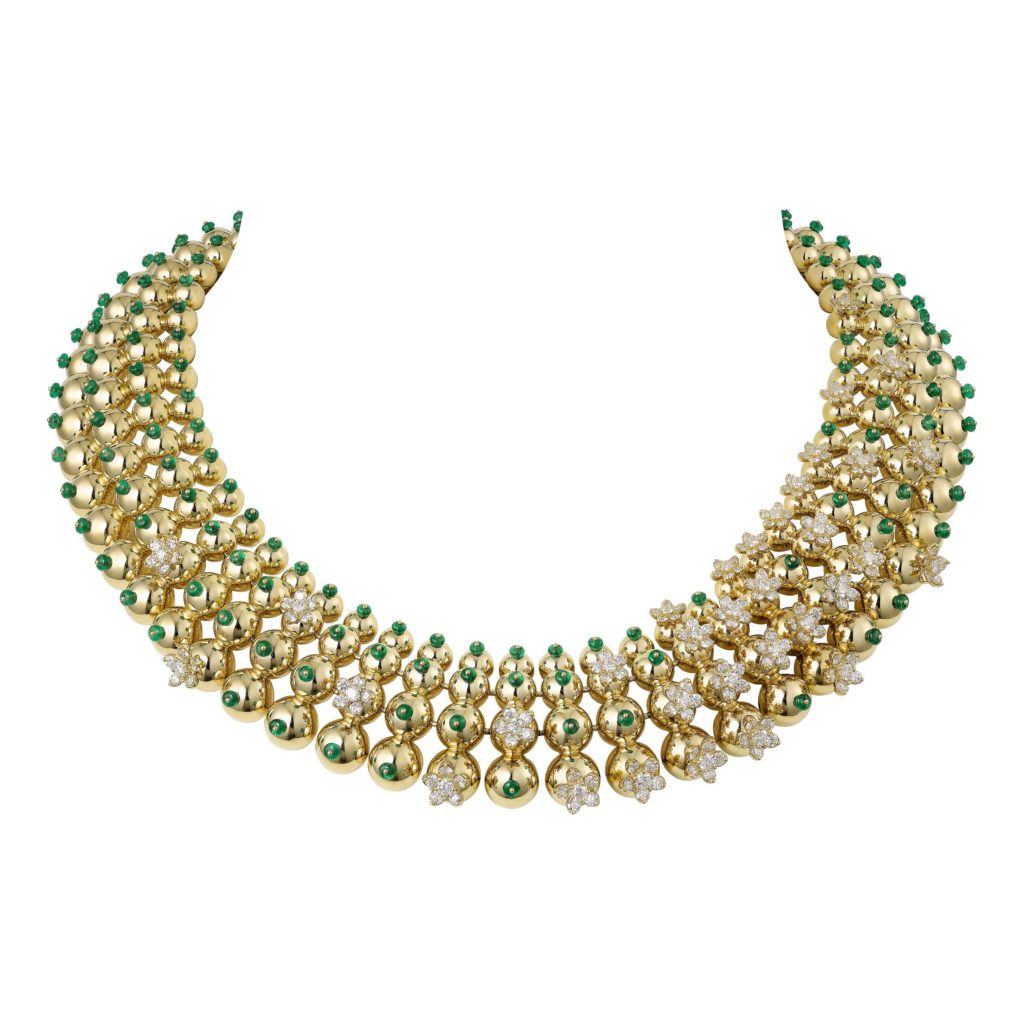 The emeralds used in the composition use their rich verdant shade as a nod to the succulent body of the cactus flower, nourishing it from within.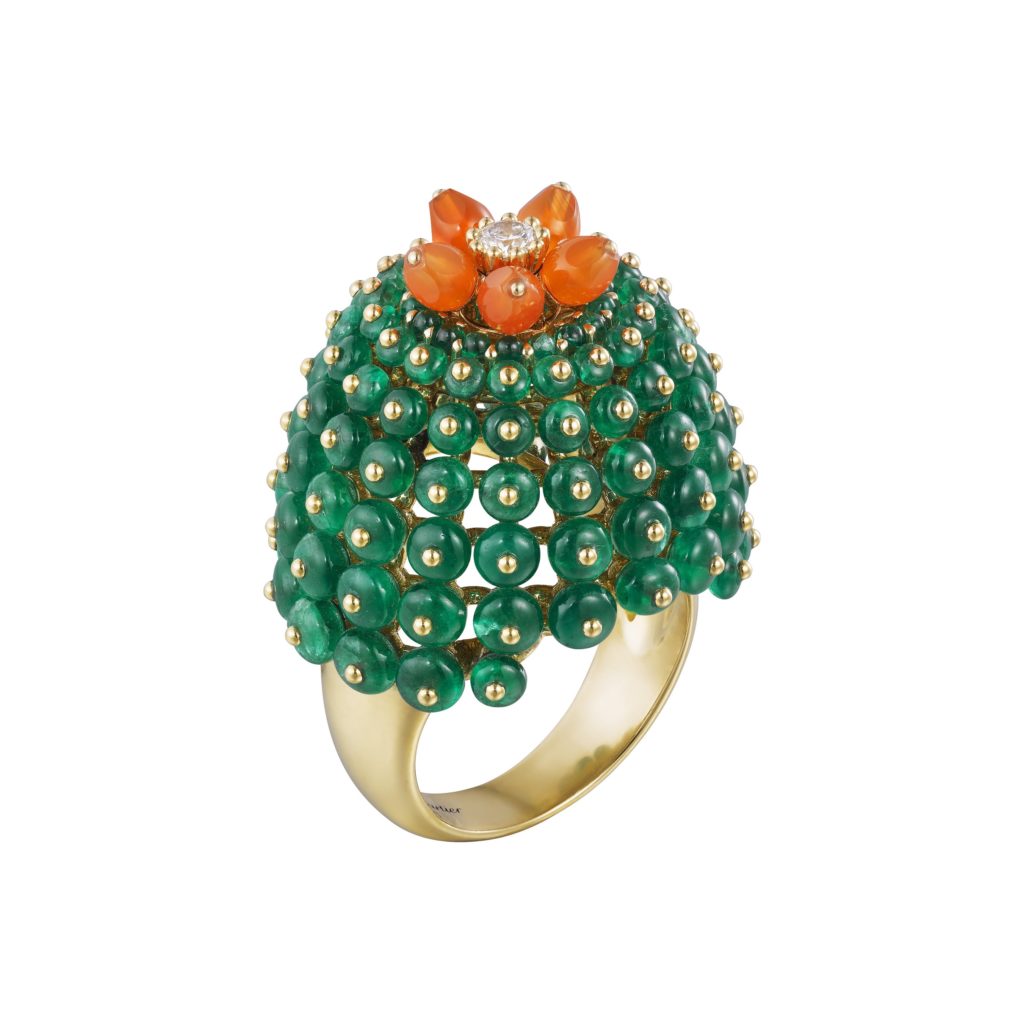 While the carnelian blossoms burst forth in bright juicy tones. An excellent choice as carnelian has been used as a popular fertility talisman since ancient times.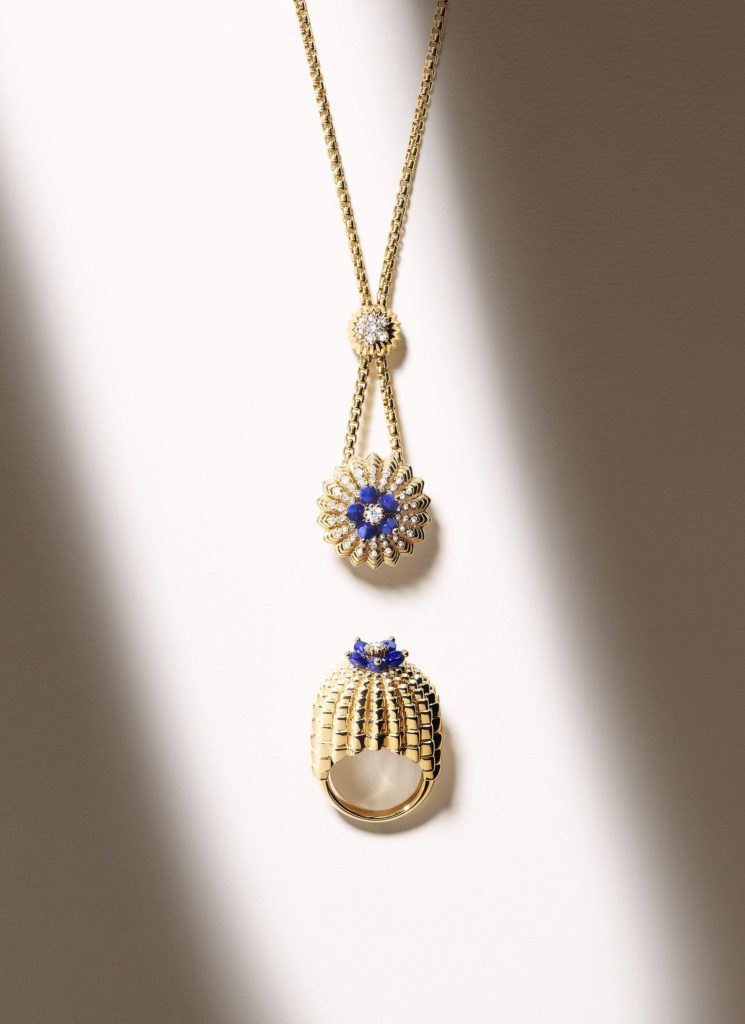 While the lapis lazuli blossoms are a saturated shade of heaven and it has been revered as a stone of spiritual love since before ancient Egypt. In 1271, Marco Polo described the long forgotten Bactria lapis mines.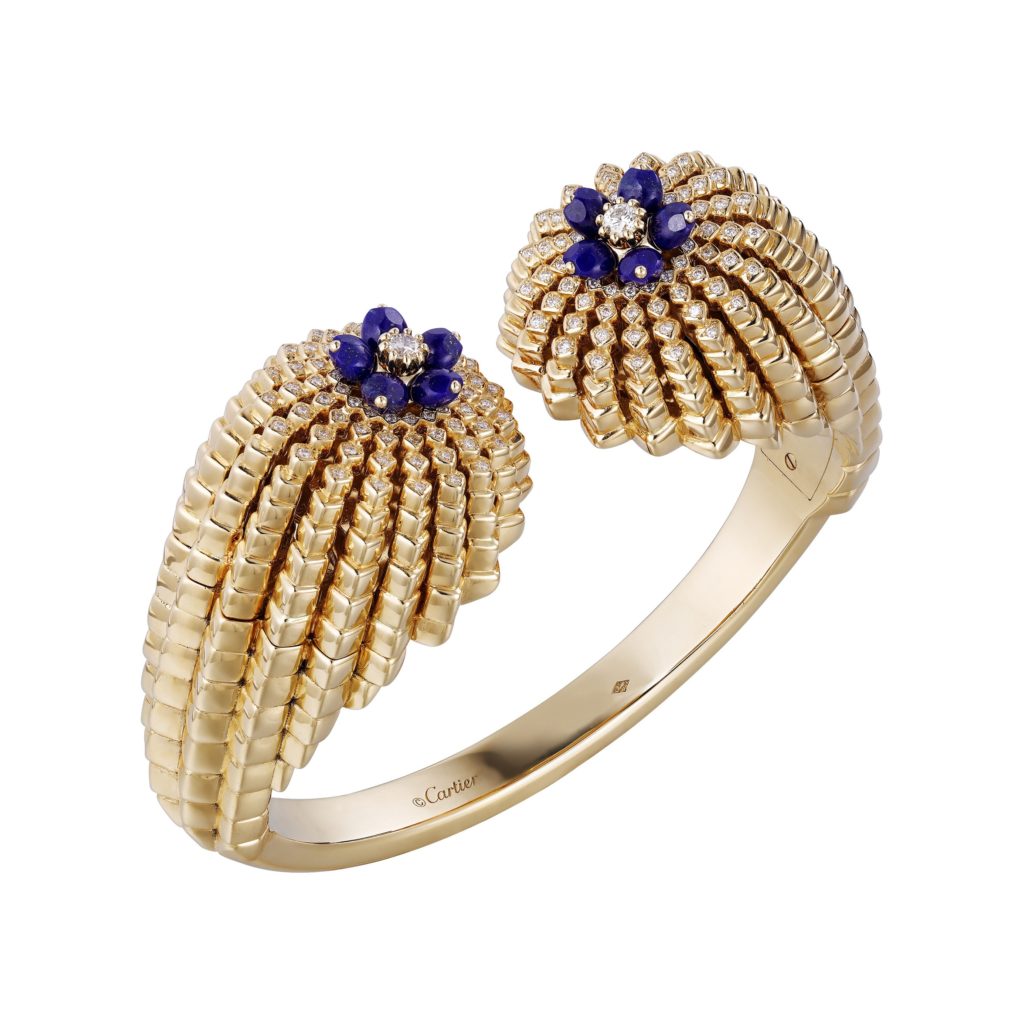 And last, but not least, the diamond needs no introduction, it's timeless beauty speaks for itself in this elegant and classic pairing.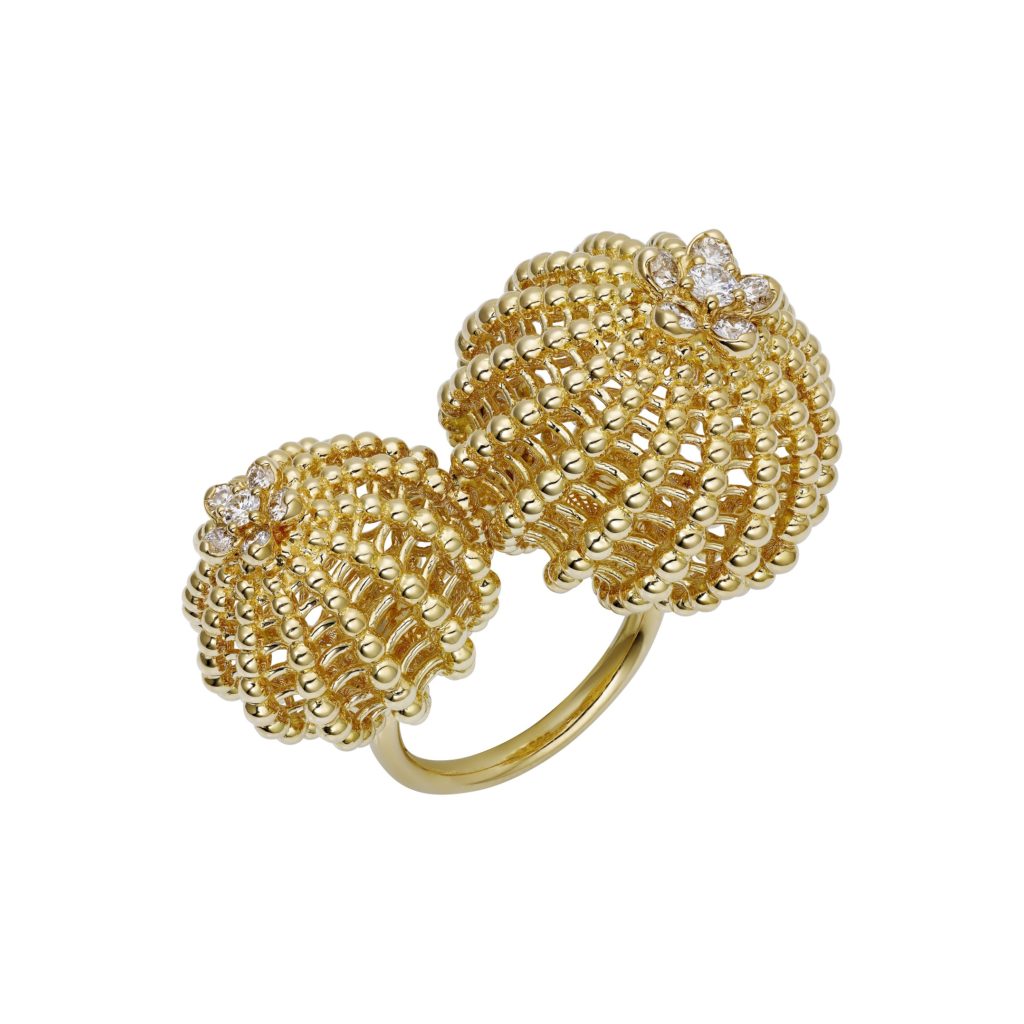 These diamond buds sparkle and glitter atop the beaded golden body of the cactus. The fullness of the cactus shape creating a dynamic position for the diamonds to catch and scatter the light as only they can.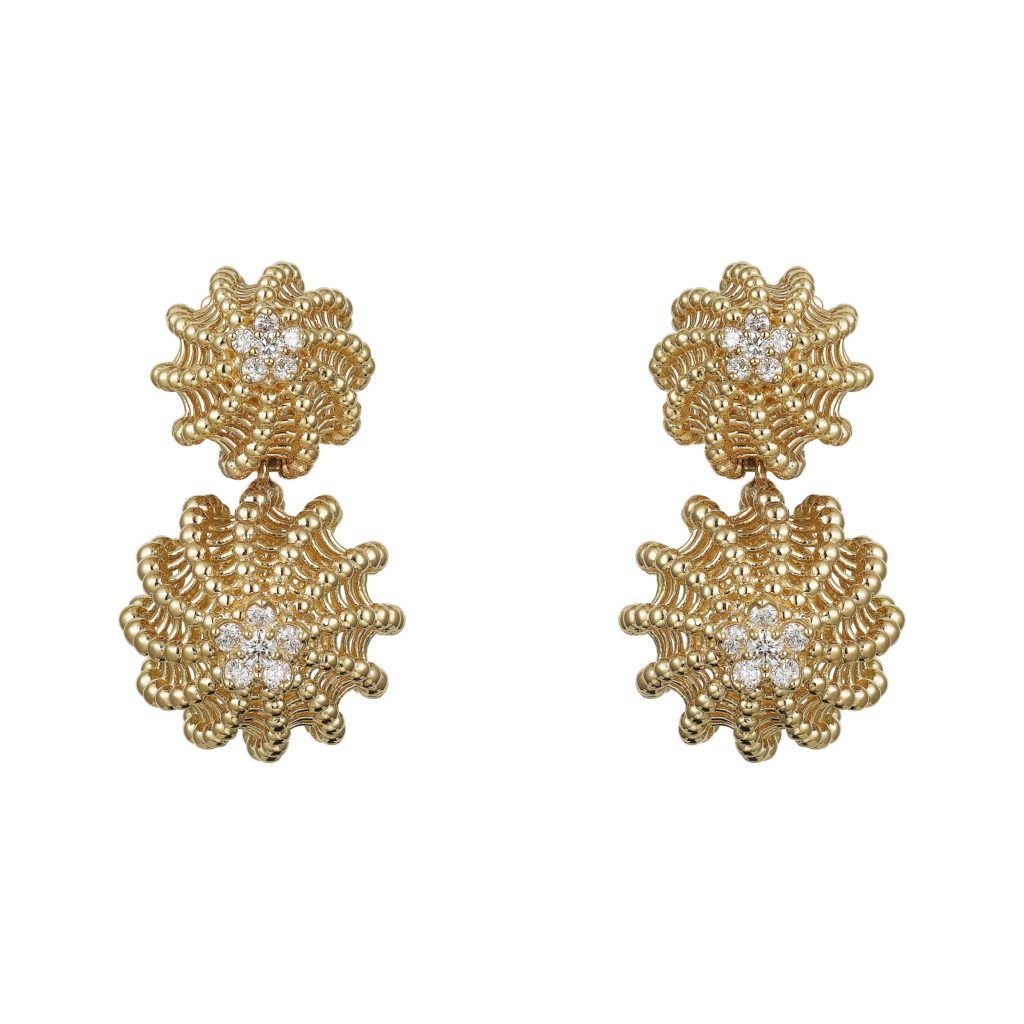 Cactus de Cartier is a treasure to behold, a unique addition to any collection, and a new favorite for any rebel heart.
Photo Credit: Cartier
SUBSCRIBE TO OUR MAILING LIST FOR MORE LUXURY TODAY!
YOU WOULD ALSO ENJOY
---