A luxurious shopping experience is often just as much about the ambience as the fabulous designs held within.  The refinement of plush furnishings, marble floors, and vases overflowing with lilies and orchids create the atmosphere that makes the point of purchase much more exciting and fulfilling than hitting the 'buy now' button on your online shopping cart.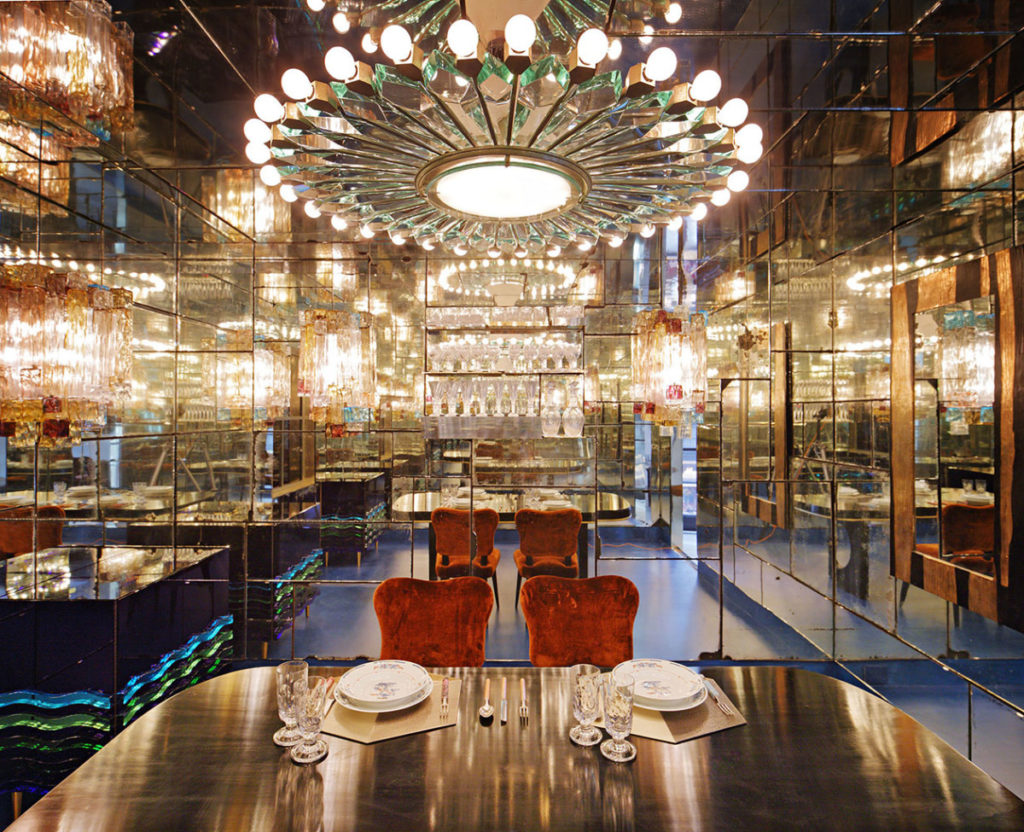 There's a reason it's called shopping therapy, because all the beautiful elements combined as a whole are greater than the sum of their parts; the delicate signature fragrance of the boutique, the satiny ribbon wrapping the gifts tight, the glittery polished brass, and the smiling faces of the shop assistants are a multi-sensory experience that would make anyone feel like life just got a little bit sweeter.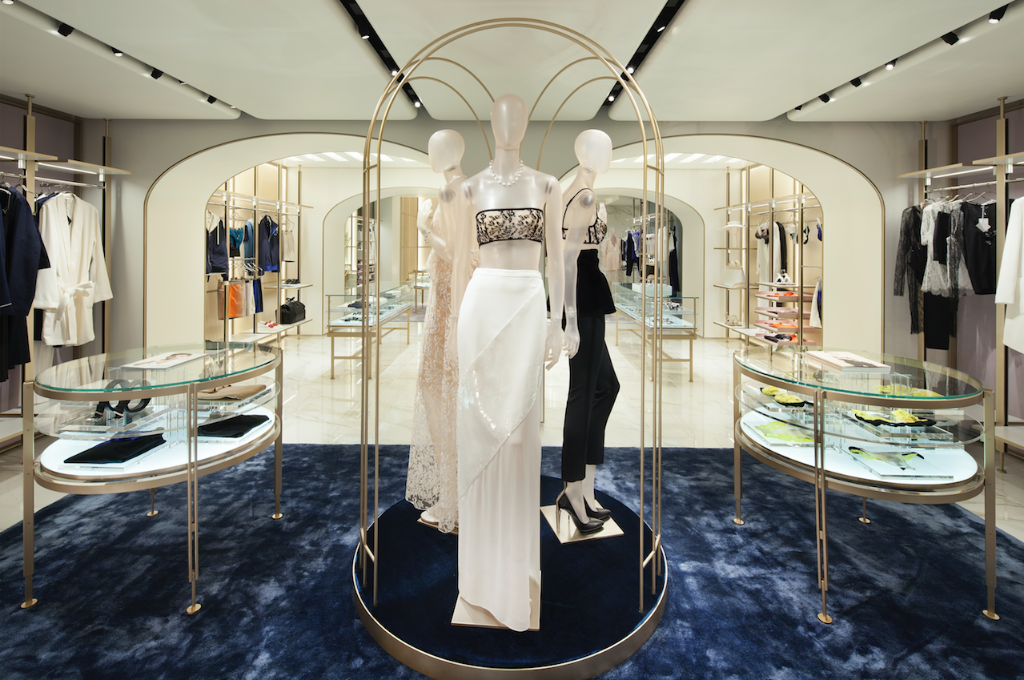 Specializing in creating those beautiful moments is what Baciocchi is all about as a world renown architectural and interior design firm. Working with leading brands they tailor the shopping aura in each venue to best deliver the brands character while developing an effortless mood enhancing esthetic.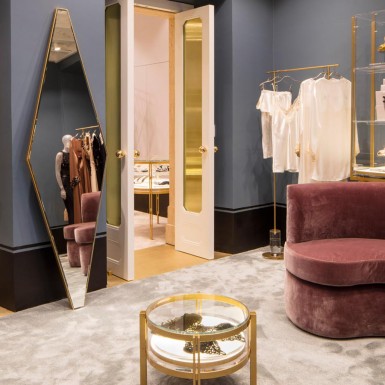 From roses to lingerie boutiques; art galleries to luxury brands, so much design work is carefully composed for maximum impact.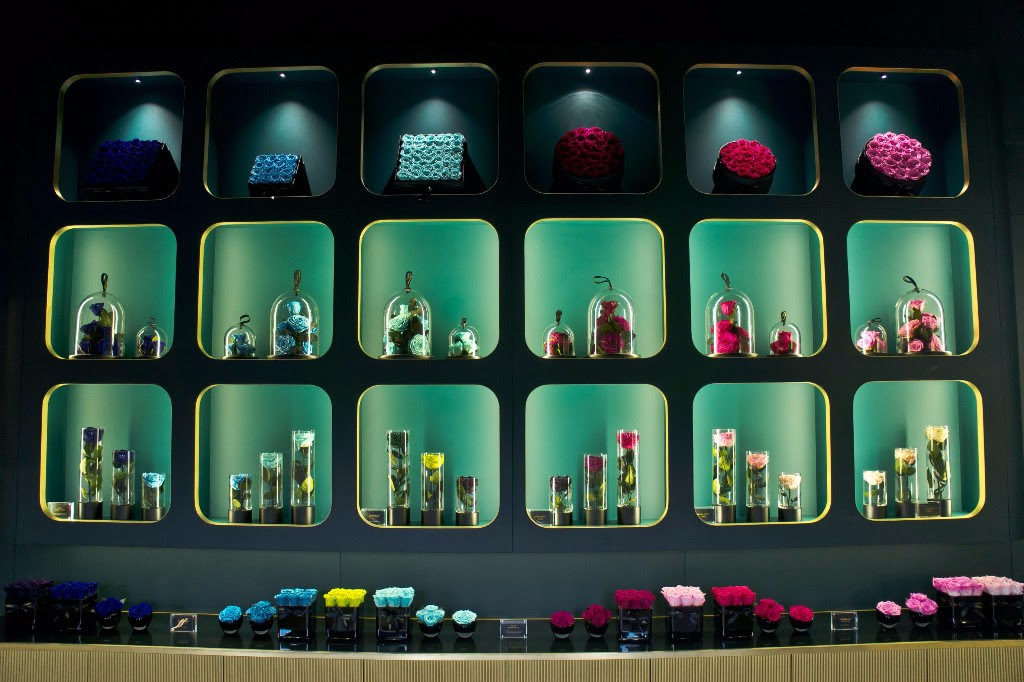 When you next walk into a glamorous shop take a moment to really experience the art of the ambience.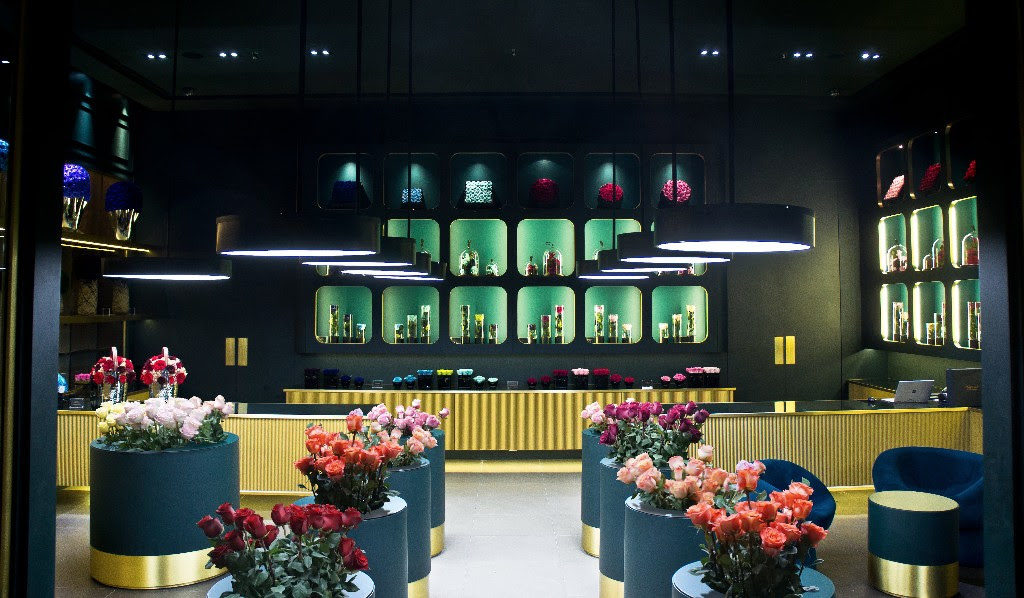 TO LEARN MORE VISIT: BACIOCCHI DESIGN
FEATURED IMAGE: Frammenti – AD Intérieurs 2016, Monnaie de Paris
"A precious room where the out-of-the-ordinary meets femininity, creating an oneiric and unexpected world. Deconstructed and overlapping geometric shapes are the common thread of this project involving every element, from the walls to the wall lamps, from the wardrobes to the carpet, from the furnishings to the fabrics. Each element reflects the complexity of female imagery."
Photo Credits: Baciocchi
SUBSCRIBE TO OUR MAILING LIST FOR MORE LUXURY TODAY!
YOU WOULD ALSO ENJOY