OF WATER & EARTH
Water, subtly drawn up from fresh rain soaked soil, delicately rises throughout every twisted branch, tendril, and star shaped leaf, finally making its way into the small colorful spheres, slowly filling them with the essences of the vine and surrounding terroir. Captured  within the fleshy walls, each globe sipping up the rain until it has reached fullness and becomes a plump succulent fruit filled with the sweetest juices. The particular succulent fruit of the moment is the bright Chardonnay clusters from France where Cellar Master Hervé Deschamps, of Perrier-Jouët, personally selected an elegant blend of floral Chardonnays from the Champagne region's most illustrious vineyards.  From this rain soaked soil comes the revered nectar that can, under the right touch, become a bubbly golden accompaniment to the best moments in life. A drink of celebration.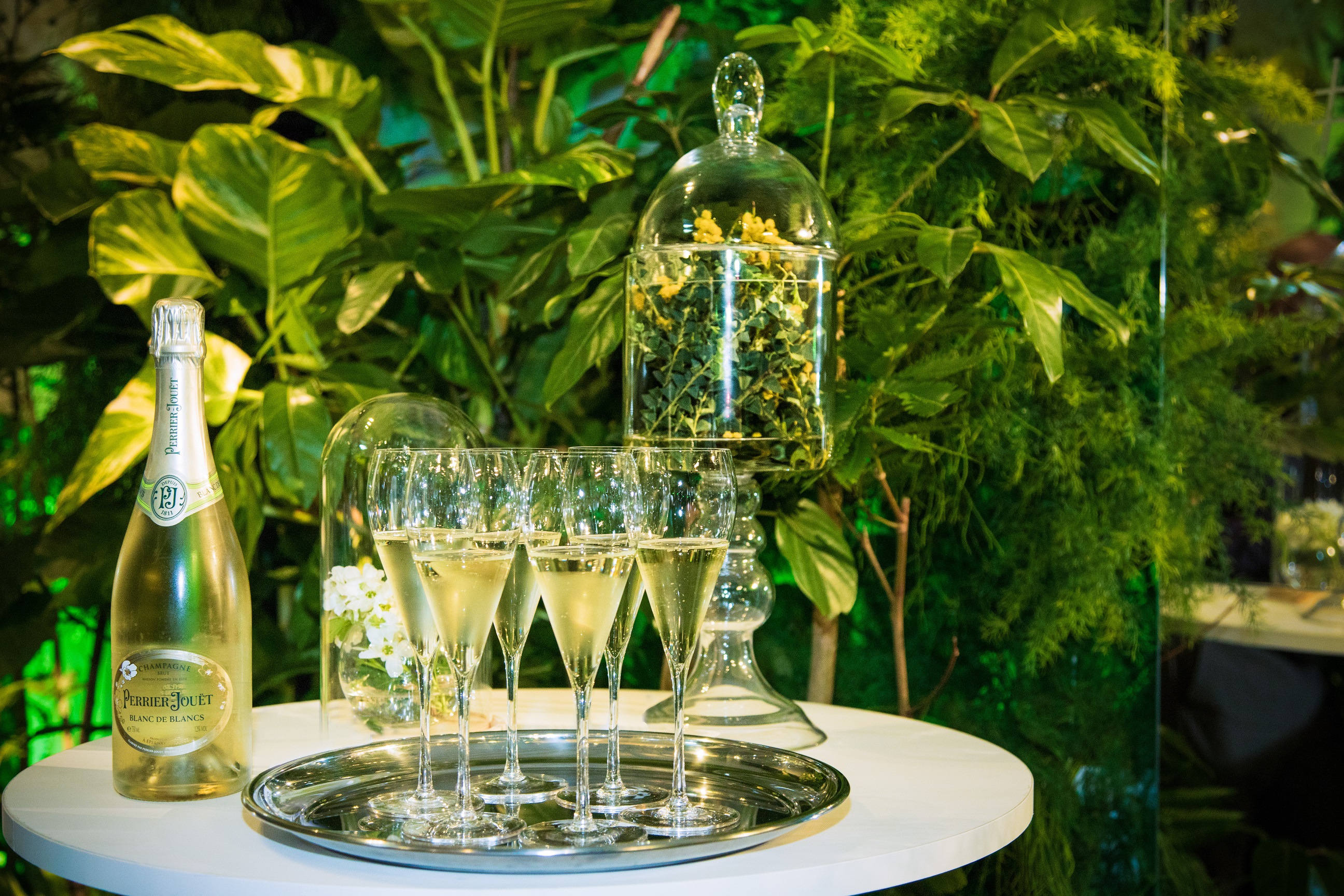 As the first addition to the Perrier-Jouët collection in 20 years, Blanc De Blancs was created to be a vivacious and exclusive wine that compliments today luxurious urban experiences, from the latest garden rooftop bar to boutique hotel lounges across the world's most dynamic cities. She's feminine, with a free spirit and a deliciously spontaneous charm; each cuvée filled flute is perfumed with lively wild hedgerow flower aromas of elderberry, acacia and honeysuckle which are entangled with notes of citrus fruit.
To celebrate this exuberant new wine, the Maison Perrier-Jouët has launched a first-time collaboration with the Michelin-starred chef Akrame Benallal. A leader in international haute cuisine – with a chain of restaurants and bistros that stretches from Paris to Hong Kong. Akrame has the charisma that matches the vibrant and modern personality. He created a selection of original finger food recipes specially designed to complement Perrier-Jouët Blanc de Blancs' delicate floral palette, playing on contrasts and textures, between water and  earth.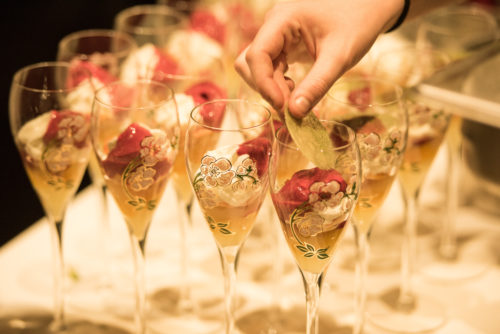 Perrier-Jouët's Blanc De Blancs, is the Maison's contemporary signature. Unique style, vitality and an effervescent lightness, it's an endlessly elegant Champagne that beautifully interprets the house's over 200 years of heritage. Blanc De Blancs is the floral cuvée of today.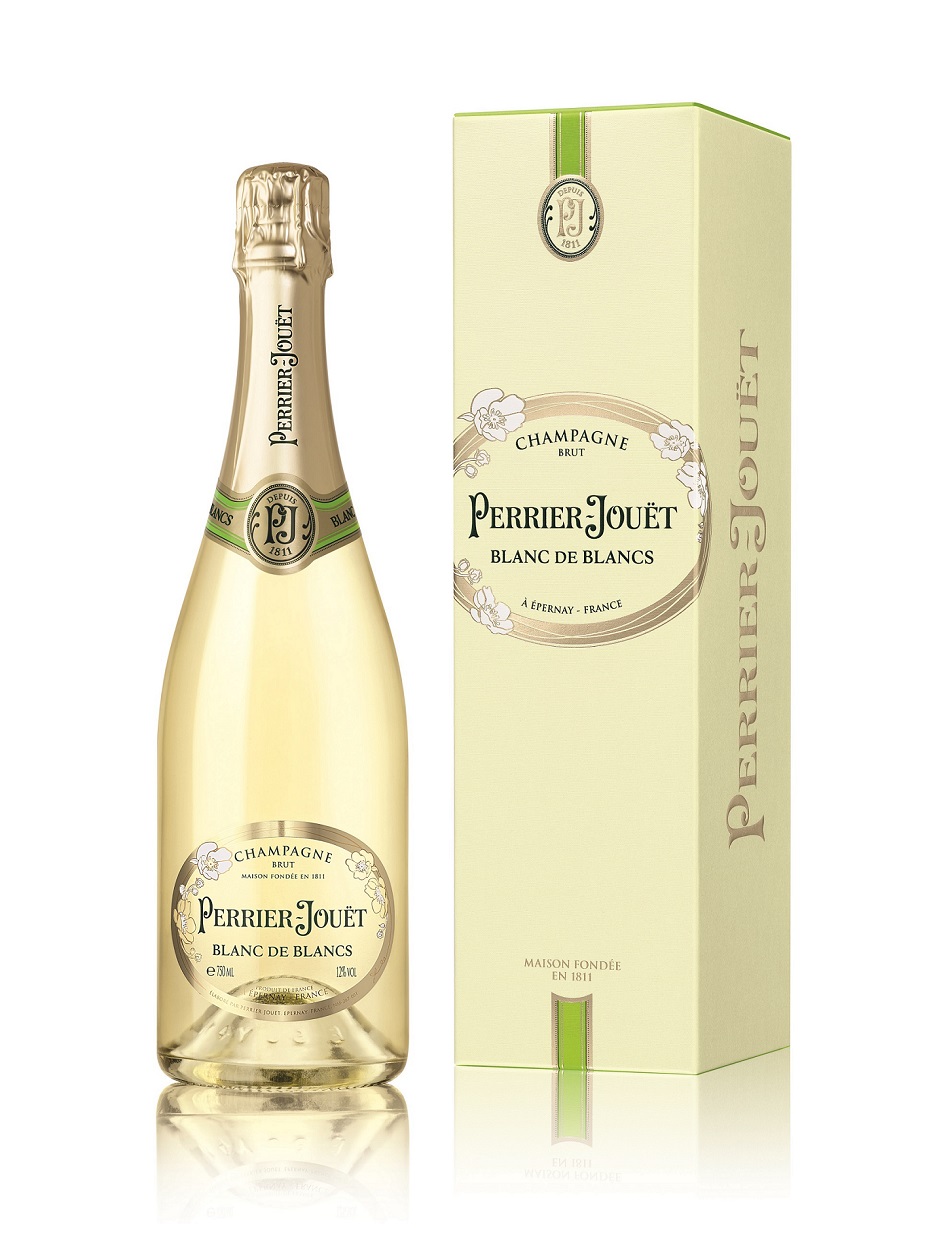 To Explore Perrier-Jouët's Full Collection Visit: Perrier-Jouët
Photo Credits: Perrier-Jouët
SUBSCRIBE TO OUR MAILING LIST FOR MORE LUXURY TODAY!
YOU WOULD ALSO ENJOY
---