CHEMISTRY IS DELICIOUS
Grab a glass of your favorite wine and join our conversation with wine specialist Irem Eren about what we should look for in choosing wine for a special occasion as well as the science behind food pairings and how it's better together. Native to Turkey, with a degree in chemistry from Germany, she also holds an Advanced Certificate from WSET, Irem has a unique and international perspective that she elegantly brings into this intoxicating arena. As a wine specialist at the New York City boutique restaurant, Ayza Wine and Chocolate Bar, she has held extensive wine tastings with celebrity chefs, such as Jacques Torres, and continues to bring her passion to this fascinating and sometimes complex and mysterious world.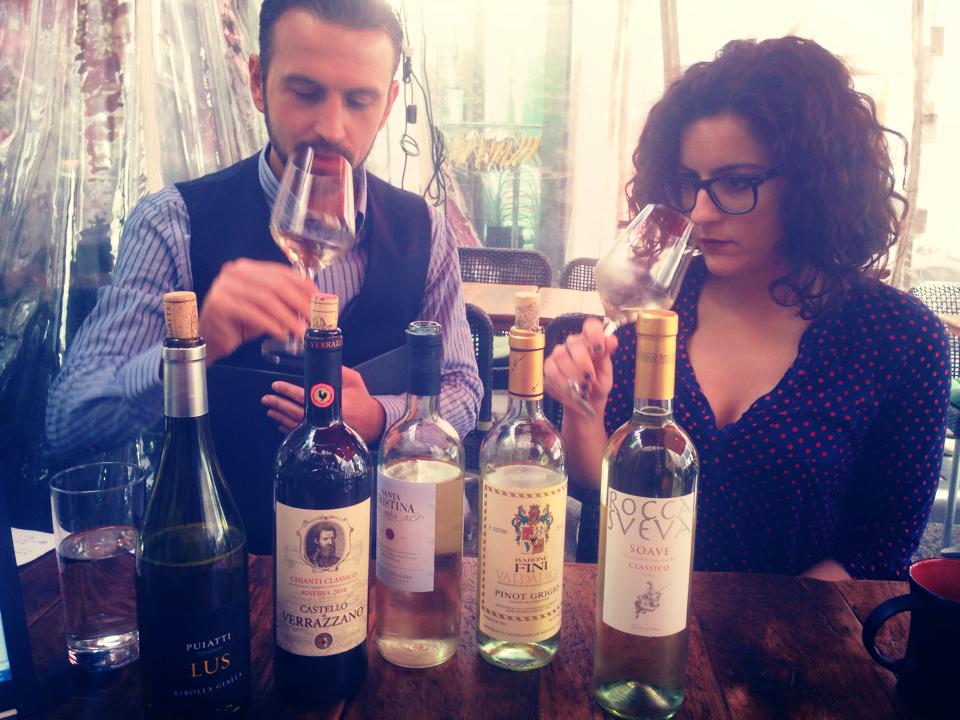 1. As a wine specialist what do you look for in a great wine?
As a wine specialist I don't look for flavors or aromas in a great wine since it's not a criteria for quality assessment. Flavors / aromas are subjective and they vary from one person to another. Price point is not a great way of judging the quality of the wine either.
First of all, what is important in a good quality wine is the balance. When assessing a wine I ask these questions to myself; how well balanced is this wine? How well integrated are each of wine's components – acidity, alcohol, sugar, tannins? If all the components are well integrated and balanced it is a major achievement to call the wine a good quality wine.
Also, concentration of the flavors and structural components as well as the complexity and expressiveness of flavors are very important factors for quality assessment.
A good wine has a balance of fruit, sugar, tannin, and acid, and all the components are integrated. It doesn't have any faults and shows characteristics of the grape variety and the region. A very good wine needs to show elements of elegance, concentration, and complexity in addition to those I listed formerly.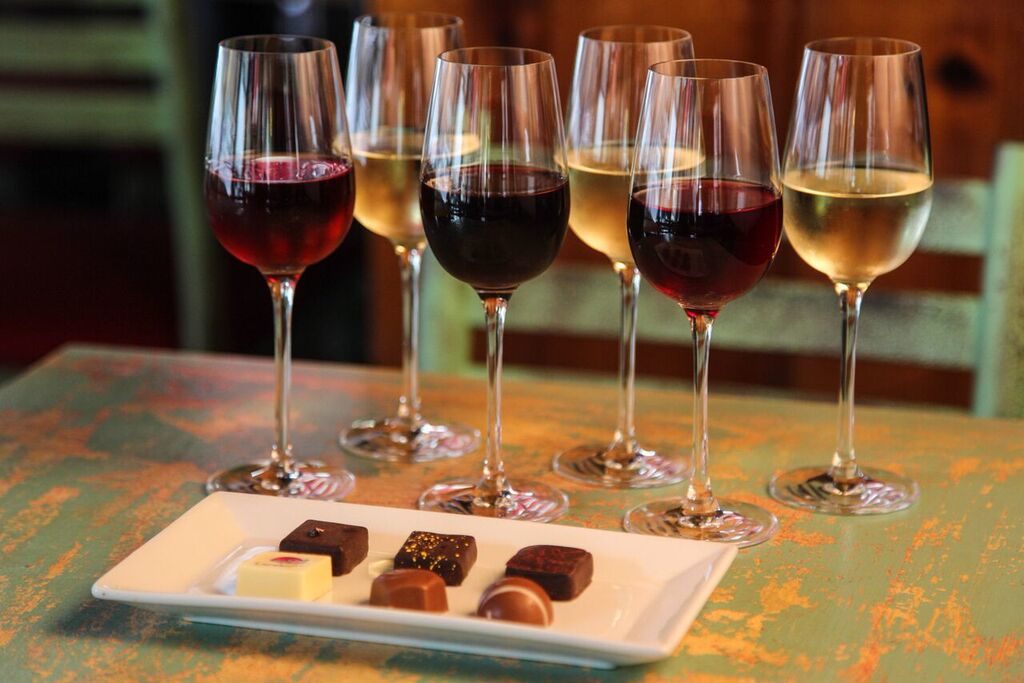 2. What are you enjoying drinking at the moment?
I am enjoying a red Bordeaux, from Pessac-Leognan; Red Château Larrivet Haut-Brion 2012, it is one of the leading wines in the commune of Leognan.
The vintage is 2012. This wine is one of my favorites from Bordeaux. It has a deep, dark ruby color. The nose is opening slowly with black fruit with notes of vanilla, sweet spices and smoke aromas. The balance is, at this stage, dominated by the tannins of the wine, still a little young. The finish is long and marked by burnt notes. It was aged 14 to 18 months in an oak barrel. It is a blend of cabernet sauvignon (dominating grape), merlot and cabernet franc.
3. Could you select a red wine, white wine and a bubbly choice for a romantic dinner?
This is a difficult question as I have many favorites for a romantic occasion.
Let's start with a bubbly. For a special, romantic occasion I would definitely go with a classic, Champagne. Champagne is a unique wine in so many ways. It is the only wine region in the world that focuses exclusively on sparkling wines. It is linked to the spirit of celebration.
To me Champagne is the elegant, little black dress that every woman should have in her wardrobe, whereas other sparkling wines, Prosecco for example, is like the colorful summer dress you have.
My Champagne selection would be Veuve Clicquot Yellow Label Brut NV which is a fine example of a blended Non-Vintage cuvee with pleasing balance of fruitiness, lively acidity and a note of smoke. It can be a great toast as a perfect start to your romantic dinner.
White wine; I always think of Argentina as a very romantic country with a very romantic culture. Maybe it is the influence of Tango. Therefore I will select an Argentinian white, Torrontes. The origin of this grape goes back to Spain but it has become the dominant grape variety in Argentina. Terrazas de los Andes Reserva Torrontes 2011; It is brilliant gold colored white, with flower aromas, such as orange blossom with intense fruity notes of pear, mango and passion fruit. On the palate, it is fruity and sensual, with excellent acidity expressed in an outstanding freshness. This torrontes shines and sparkles in the glass, it would be a great compliment to Baby Rocket Arugula Salad with juicy green apple, walnuts, sweet dates, manchego cheese and a honey balsamic vinaigrette.
Last but not least, a Californian Red – Brander 2012 Cabernet Sauvignon, Santa Ynez Valley. The nose is a bouquet of cooked strawberries, black cherry and allspice. The light texture combined with soft tannins will pair nicely with a variety of cuisine, especially with Medallions of Filet Mignon. It would be a balanced, passionate finish to your romantic dinner.
4. For someone new to wine and food pairing what would be the most important thing to consider?
Food that is consumed with the wine has an effect on the way a wine tastes, and wine can also have an effect on the taste of the food. The purpose of food and wine pairing is to take advantage of these effects, so that ideally both the food and wine provide more pleasure than either would have when consumed separately.
In addition to understanding the basic taste interactions between food and wine, it is important to remember that people have different sensitivities to various flavor and aroma components, meaning the same level of bitterness can affect one person more strongly than another.
When you place food in your mouth, your taste buds adapt so that the perception of levels of sugar, salt, and acid of the next item to be tasted can be altered. In simple terms the are 2 components that tend to make wines taste harder; bitter and sweet, and 2 components; salt and acid tends to make wine taste softer. When selecting wines to partner dishes it can be helpful to divide dishes into different groups of components.
Also flavor intensity of the food and wine should be matched so that one does not overpower the other. Once the intensity is matched you can play with the flavors. You can go with the matching flavors or contrasting. The idea that the flavors in food can be mirrored or contrasted by flavors in wine is applied commonly in wine and food pairing. For example a smoky, spicy, creamy dish is matched by a smoky, spicy, creamy flavored wine.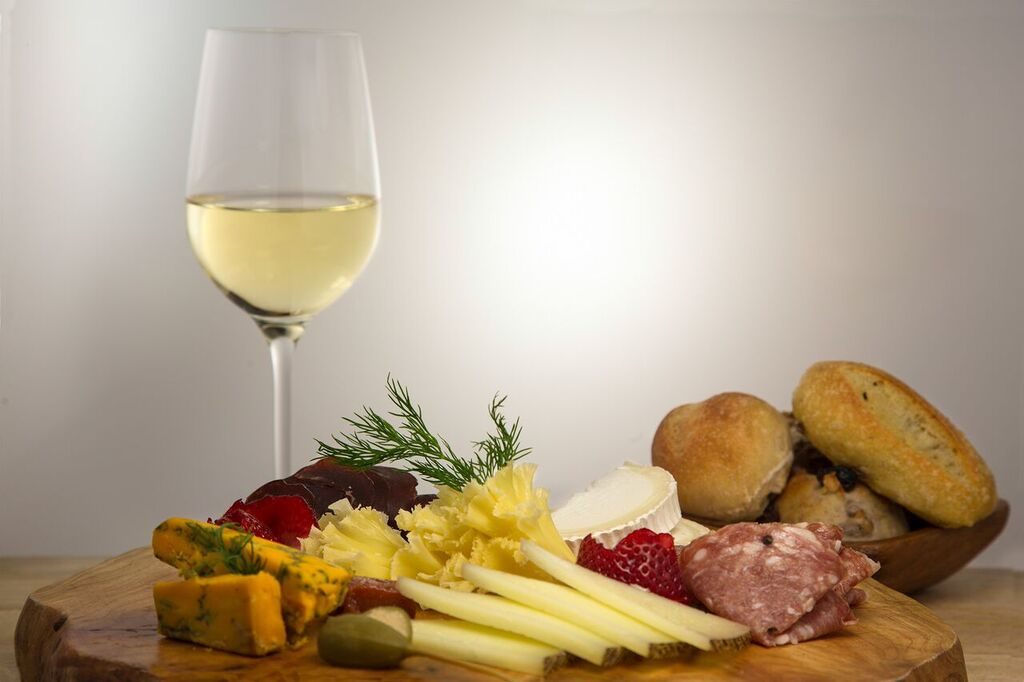 5. Can you give an example to a perfect match?
There are many classic pairings of food and wine; goats cheese and Sancerre; oysters with Muscadet or Champagne; dark chocolate with Port. Most people will find these pairings successful, with the food enhancing the wine and the other way around, but not all people. Because we all vary in our sensitivities and our preferences, there is no guarantee that we all will agree in the same pairings as being successful. In other words there is no such thing as an objectively perfect match.
6. Over the last twenty years new regions have been making real progress in building a name for themselves in the industry, places like Napa, Australia, New Zealand, and Argentina. Are there any other budding new territories that we should be looking for?
In the past few years in US market we started to see more Chilean wines. Wne making was established in Chile in 16th century after the Spanish settled there but the industry remained isolated from the global wine market. In the 20th century, Chile became a much more recognized wine country and has gained reputation for making excellent value for money wine. Chile is broadly defined by different geographical features and by a warm Mediterranean climate which provides great conditions for black grapes such as Cabernet Sauvignon, Merlot, Carmenere, Syrah, and as white varieties, Sauvignon Blanc and Chardonnay to grow successfully.
Likewise wine has been made in South Africa for over 350 years, which is a wine making tradition as long as some European regions, but started to gain a good reputation only in recent years.
I personally enjoy South African Carbernet Sauvignon and Syrah a lot. Also another black grape which was developed in South Africa and it is hardly grown anywhere else in the world; Pinotage.
 Pinotage is made in a range of styles, it can have a delicate, red berry fruit character, or it can be full-bodied rich, spicy, and very fruity. Sometimes it may show hints of meat, or even mocha. For the ones who haven't tasted a Pinotage, I strongly recommend it.
7. Where would you recommend exploring wine in New York City?
I recommend AYZA Wine & Chocolate Bar. There are two locations in the city, in Midtown and the West Village. Ayza has a selection of over 90 fine wines and champagnes from all over the world, which couples beautifully with their first-class dining experience and their unique menu. It is a great place to explore wine since Ayza offers you wine flights to taste different wines. With the help of the sommeliers of Ayza you can choose 3 or 4 different wine samplers and the sommelier can recommend food or chocolate pairings for wines that were selected.
Ayza is a great place especially for Valentine's Day with it is warm romantic, candle lit atmosphere with rose petal covered tables and with its 3 course special menu. In the entrée choices I recommend "Pan Roasted Wild Sea Bass" with Dill, coconut sauce, red cabbage and carrots – potato patty and a South African Chenin Blanc pairing.
TIPS: In order to get the best out of your favorite wine alone or with a pairing, there are some important basic things we should keep in mind.

The optimum service temperature of each wine:
Light/medium bodied white wines – 45-50 F
Fuller bodied whites – 50-55 F
Sweet and sparkling wines – 43-45 F
Light bodied reds – 55 F
Fuller bodied reds – 60- 65 F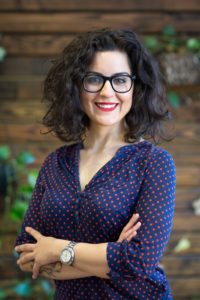 The choice of glass ware: A range of glass shapes and sizes is used for a service of wine each designed to emphasize a particular wine's characteristics. However, you don't have to go crazy with it, if you don't have a different range available at your home, go with the standard medium- sized tulip shape glass. This will allow air to come into contact with the wine and develop the aromas and flavors while the fruit characteristics are gathered and directed towards the top of the glass.
At the end of the day the best wine is the wine you like.
Cheers!
If you would like to explore the world of wine and pairing more Irem Eren organizes weekly tasting and pairing workshops at Ayza. To schedule visit:AYZA NYC
Photo Credit: Ayza Wine & Chocolate Bar; Irem Eren
SUBSCRIBE TO OUR MAILING LIST FOR MORE LUXURY TODAY!
YOU WOULD ALSO ENJOY
---