A NIGHT OT REMEMBER
The month of love is officially upon us and as such you may be looking for something sweet… or something saucy, as a gift for yourself or someone special. May we suggest that something be from the ever provocative perfume line BY KILIAN. Heir to a long line of luxury French cognac-makers, Kilian Hennessy  decided to keep up the family tradition and created a new luxury brand, BY KILIAN.
The extensive collection toys with the boundaries of scent and the psyche. Light as air yet more deeply penetrating than anything external to our bodies, scent floats up and enters our minds through the olfactory epithelium, the only part of our brain that is actually exposed to air, once there the sensors fire off and trigger the deepest, primitive, and  instinctual side of ourselves in the brain, the amygdala. Here we remember emotions. Each fairy like scent molecule tickles memories we didn't even know we had. We can even intentionally create new 'scent memories', and that is where you come in. *wink*
While you're making memories this holiday choose your fragrance weapon wisely because this scent will forever be painted in their mind.
Knowing all the detailed science behind the scent Kilian isn't afraid of asking the hard questions. As such he has started off his collection 'A Night To Remember' with Voulez-Vous Coucher Avec Moi?
VOULEZ-VOUS COUCHER AVEC MOI
Yes, this is French for, do you want to sleep with me? He describes it as having a unique milky sensuality and with notes like neroli, tuberose and sandalwood, the answers is obviously, Oui, oui, oui!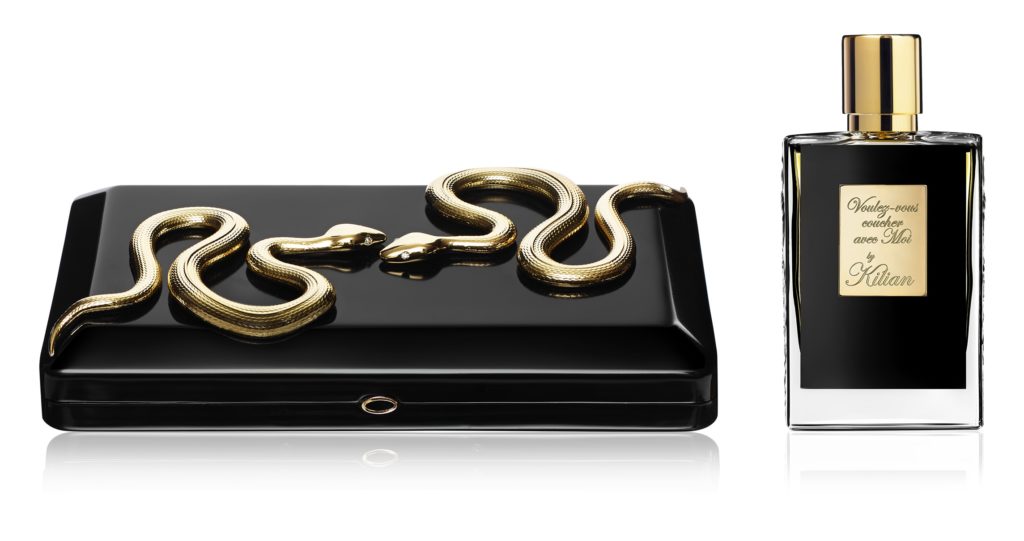 This fragrance also  has the option of choosing either an onyx black clutch with golden serpents adorning it or the newest clutch with the message being an enticing invitation to ensure a night to remember.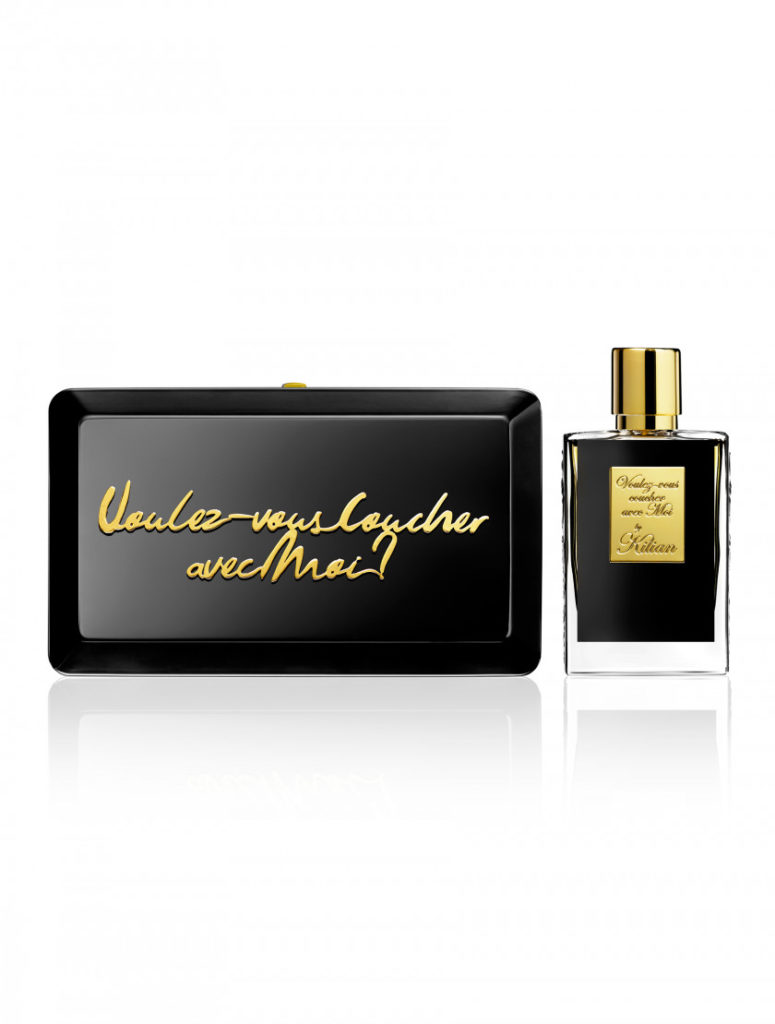 GOOD GIRL GONE BAD
Good Girl Gone Bad is an uninhibited wildflower that opens with apricots and white blossoms and dries down on a bed of tuberose, jasmine and narcissus.
He describes her vibe as, half-innocent, half-voluptuous, all temptress.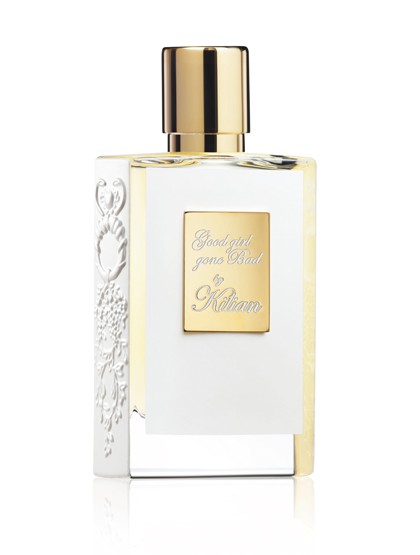 Here you can choose between the matching white and gilded serpent clutch or the new black and gold message clutch.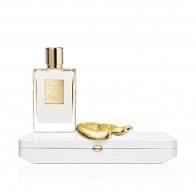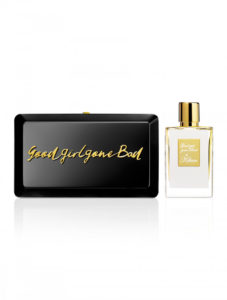 DON'T BE SHY
And last, but not least, remember Love, Don't Be Shy! Kilian's perfumer Calice Becker concocted a sweet treat… for adults only. They describe it as: 
A fragrance with a sweet tooth,

like when you love someone so much you just want to take a bite of them!" 
Ooo! No wonder it's our favorite of the collection. With tender marshmallow-y orange blossoms warming up in a deliciously soft blanket of cashmere amber wearing this means that dessert may come early.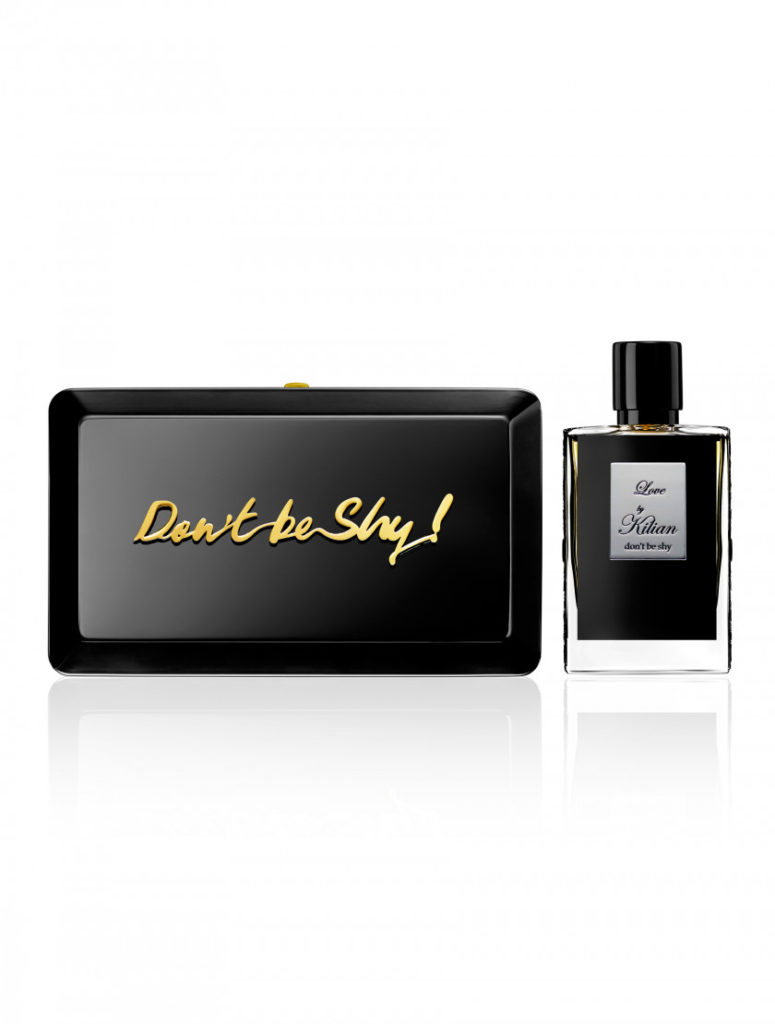 To Explore All The Sensual Treats Visit: BY KILIAN
Photo Credits: By Kilian
SUBSCRIBE TO OUR MAILING LIST FOR MORE LUXURY TODAY!
YOU WOULD ALSO ENJOY
---