Cindy Chao, an elegant woman and world renowned jewelry designer extraordinaire, was once a sweet child taking trips around Taiwan beside her grandfather to exquisite temples. Temples that he had designed as an architect, now considered to be national monuments, and it was on this sacred ground that became the solid foundation of her art form. Training her eye to the elements of what creates not just beauty but an ethereal timelessness that speaks to others, not bound by languages and nationalities, but something that whispers to the souls of humanity. For beauty, you know her when you meet her.
As her father is also an accomplished sculptor, Cindy showed an early talent and became her father's first apprentice before taking her visions in the direction of her own passion, high jewelry, creating Cindy Chao The Art Jewel.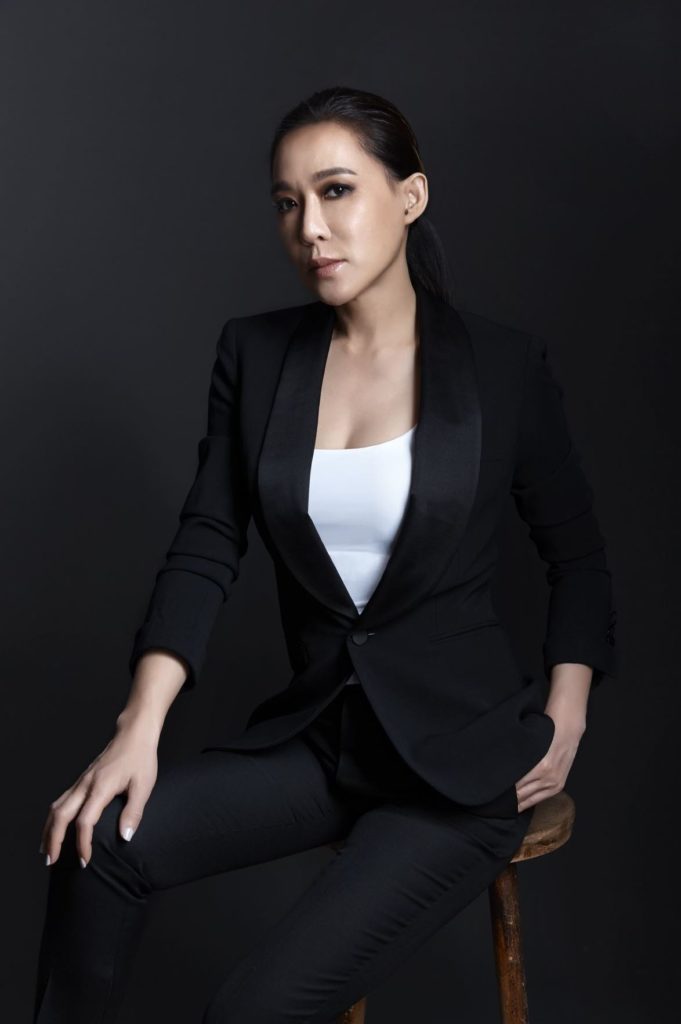 With a lineage of art and talent to spare, often times her jeweled creations headlining important auctions, showcased at Beijing Today Art Museum, Tokyo Mori Art Museum and Masterpiece London, it is no wonder that Cindy Chao has caught the eye of museums around the world. The Smithsonian National Museum of Natural History has inducted a delicate butterfly into their collection. And, most recently, the distinguished Parisian institution, Musée des Arts Décoratifs, welcomed the historic addition of the Black Label Masterpiece I, 2008, "Ruby Butterfly Brooch". This breathtaking fantasy is a milestone and marks the first piece by a Taiwanese jewelry artist to be included in the museum's permanent collection. The one-of-a-kind Black Label Masterpiece featuring a pair of magnificent non-heated baroque Burmese rubies set alongside stunning fancy colored diamonds and color-changing sapphires was the first of
Cindy's iconic Butterfly creations.
"My Butterflies are the ultimate expression of my creativity as a jewelry artist, and it is a privilege to
count the first piece from my Annual Butterfly series among the Musée des Arts Décoratifs'
prestigious collection," said founder Cindy Chao. "The Ruby Butterfly Brooch pushed my design
techniques to a new level, and each year since I have challenged myself with a new Butterfly
metamorphosis. It is so special to celebrate the 15th Anniversary of the company with the induction
of the piece that inspired this artistic journey into the Musée des Arts Décoratifs."
Cindy creates all of her butterflies first by sketching and then hand carving their fluttering wings in wax, dedicated to using the lost lost wax technique of the 18th century which was used by the royal craftsmen of the past for their coveted treasures. Then her craftsmen forge the delicate brooches in titanium, one fifth the weight of gold, to allow for that lighter than air feeling when wearing a symbol of the soul, femininity and metamorphosis.
"This butterfly brooch from Cindy Chao, our first Taiwanese jewelry artist, is in the continuity of
animal themes dear to the history of jewelry, while renewing this theme particularly with the
suggestion of the flight and the very refined and complex scaling of the rubies and diamonds paving,"
said Dominique Forest, Chief Curator at the Musée des Arts Décoratifs.
This is an important and meaningful highlight to stand beside her induction into the Smithsonian, and alongside setting a record for an Asian contemporary art jewel at Sotheby's Hong Kong by raising US $1.21 million for the New York City Ballet through the auction of the 2014 Butterfly Ballerina Brooch designed in collaboration with Sarah Jessica Parker.
To Explore The Full Collection Visit: CINDY CHAO
SUBSCRIBE TO OUR MAILING LIST FOR MORE LUXURY TODAY!
---
YOU WOULD ALSO ENJOY
---
MARCIANOS
---
ODE A LA ROSE