Tailoring – When Off The Rack Just Won't Cut It
There comes a time in every professional man's life where the need to be well dressed isn't just a style choice but a necessity. Just as companies invest in brand image so, too, there is a need to invest in one's own personal image to effectively project the caliber of distinction and status that your lifestyle demands.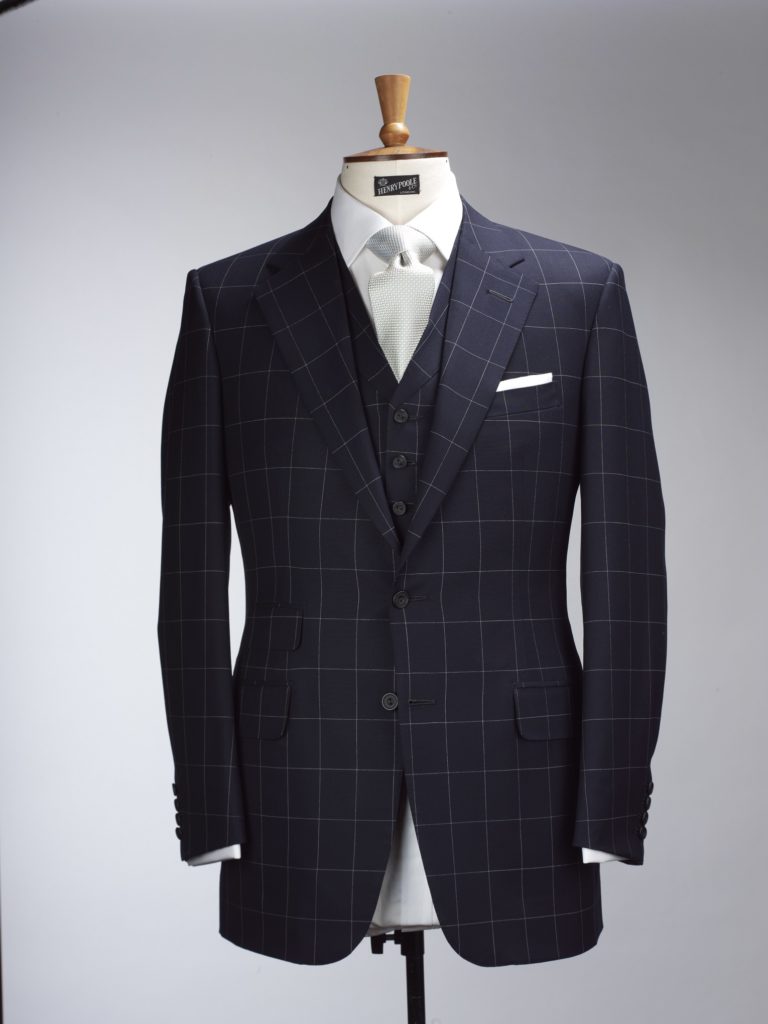 We had the opportunity to have an exclusive interview with, Simon Cundey, the managing director and seventh generation leadership within the Henry Poole company,which was established in 1806. Each year a team from their Savile Row headquarters journey to North America on scheduled tours of the country meeting with clients from New York to Los Angeles. We met up with Mr. Cundey along with his associates, Mr. Cooke and Mr. Featherstone, to get an up-close look at the bespoke tailoring process and to see just why everyone from celebrities to the royal family seeks out the Henry Poole&Co experience.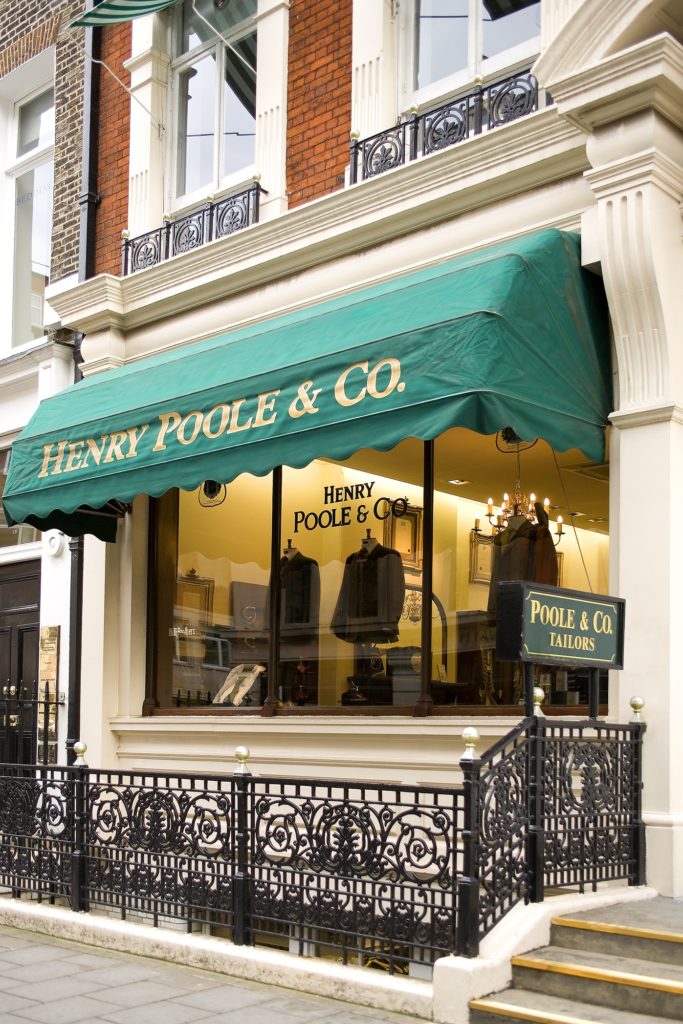 Cundey explains the pure bespoke tailoring process as a complete evolution of suiting from start to finish. The first step is meeting with a specialist who learns about your needs and lifestyle, as well as the kind of suit you have in mind. Is the suit for meetings in Moscow or for your summer home in the Caribbean, and what season will you be expecting to wear it? Also, they ask about the image you wish to portray. Are you an investment banker or politician who needs to convey a studied, thoughtful air, or are you a defense attorney who looks to create a bold, powerful presence? Each will determine the pattern, style, and weight of the cloth that you and your specialist will choose from among the 6,000 samples. The over all majority of the fabrics used at Henry Poole&CO are from British origins, however, they do offer beautiful and bright Italian silks to line the inside of suit jackets. It's a fun way to bring your personality to each piece.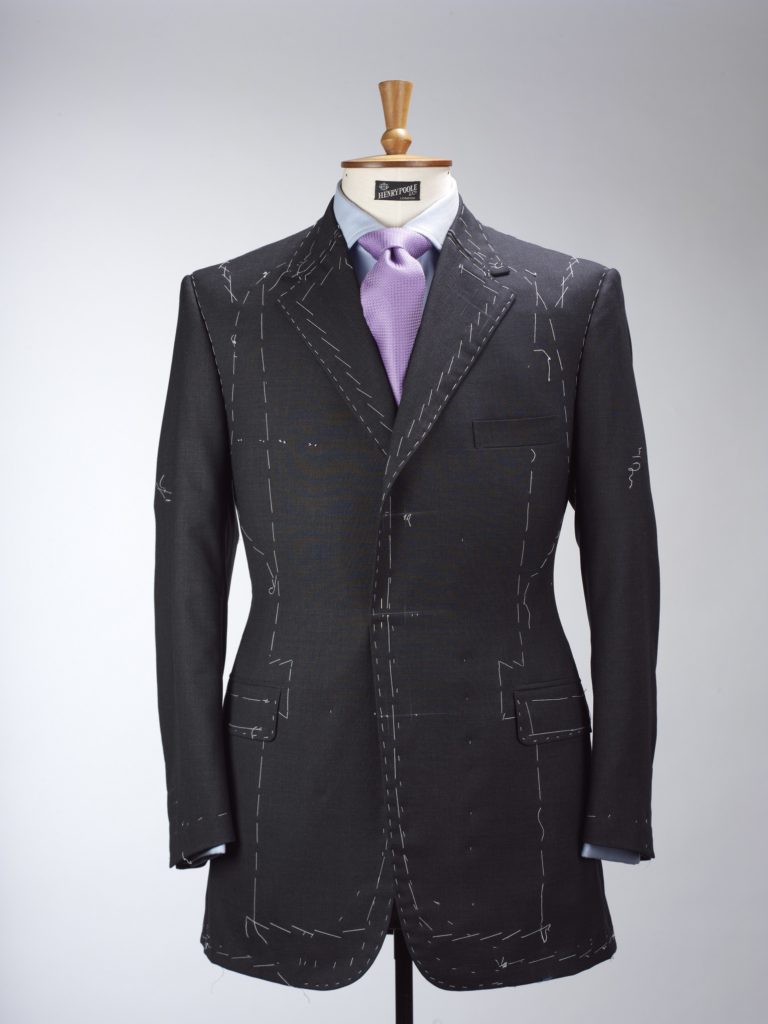 A total of three fittings are required to complete your very own bespoke suit. During these fittings you meet with the cutter whose role in the process is so pivotal. Here the object is to get the most balanced fit possible. A balanced fit is critical to pure bespoke tailoring as it is so vital that the lower hem of the suit jacket is even and not pulling up at the front and the shoulders are not pinching or sagging. Obviously, no one wants to be giving a speech and awkwardly pulling at their collar or hem. "When wearing a pure bespoke suit the fit should be so comfortable that it feels as though you are naked.", says Cundey. The suit should move with you and your natural stance and posture. That is why each Henry Poole customer has their very own pattern created for them and each suit is numbered, logged and kept in their archives, resulting in a garment that is unique and original to the client.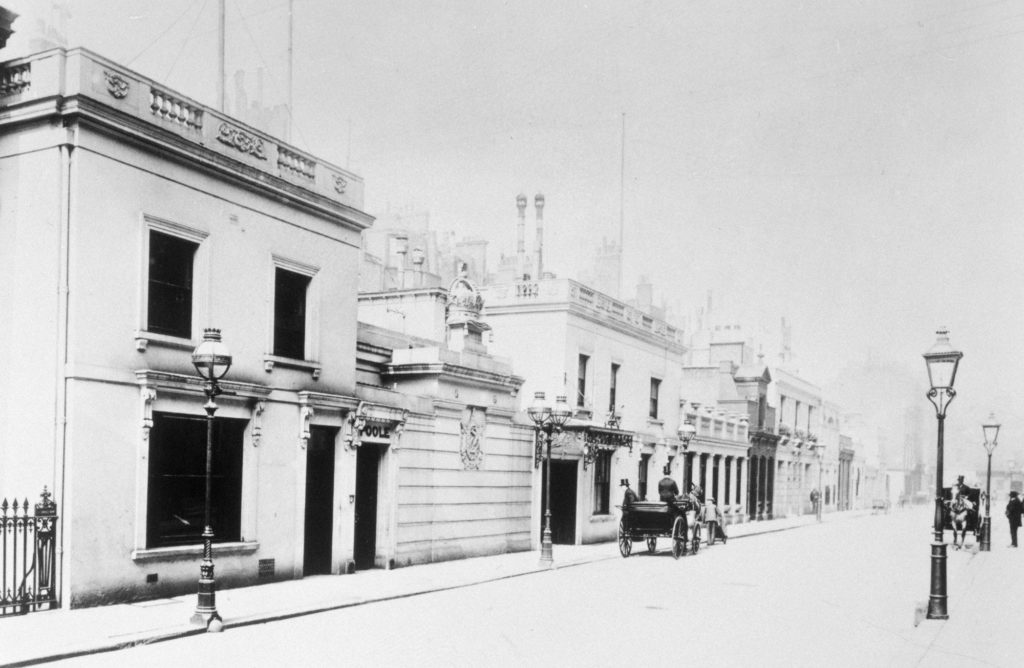 Cundey noted that style is often regional and it's all about the details. In New York and London he finds a love for the classic, chic suit that's perfect for boardrooms followed by a night out on the town; L.A. loves cooler colors and a grey silk suit with a colorful shirt would be ideal; in Geneva a suit is often designed with the accessories in mind and every detail is accounted for; while in Paris the avant garde approach of pairing a perfectly cut suit with an unexpected element often gives a fresh savoir-faire feeling that he appreciates. This summer Cundey advises men everywhere to choose blue tones in lighter summer weight cottons and wools.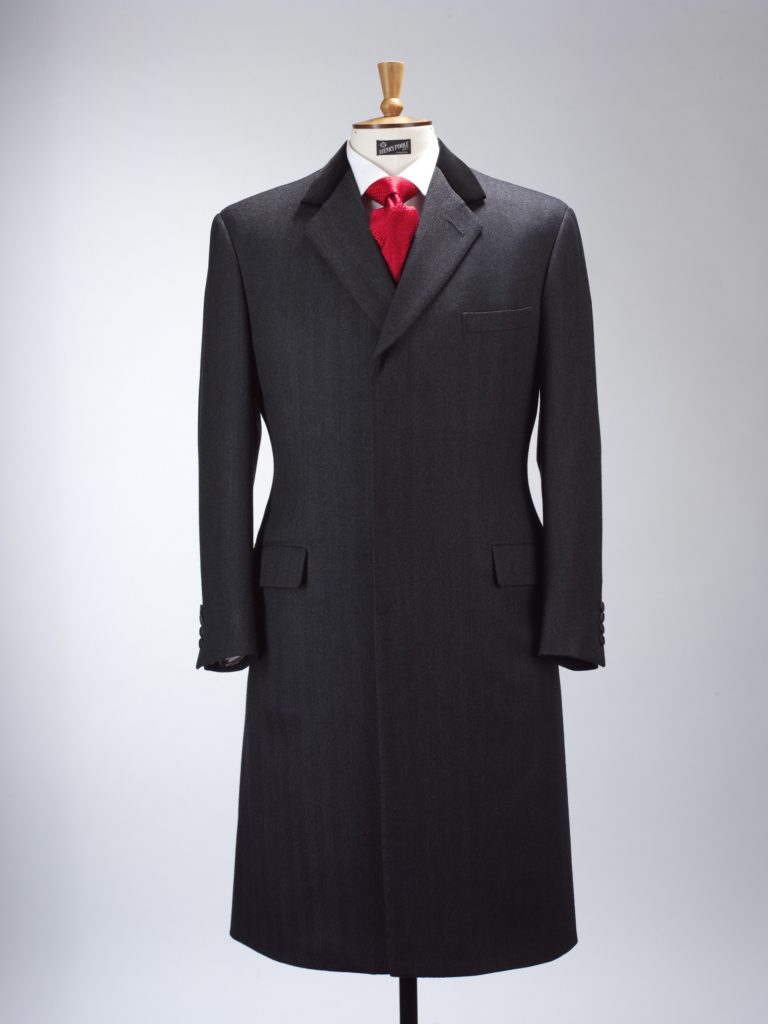 It's easy to see the pride and expertise that has drawn the historic attention of people such as the Emperor Napoleon III, Charles Dickens, and Sir Winston Churchill, all the way to the present with clientele whose passion for the brand is well known, such as international male super model and writer David Gandy. Cundey reminds us that though they are a prestigious and exclusive establishment they are approachable and professional in every way. So, when you're ready to walk in the footsteps of the kings of countries and catwalks there's only one place to go on Savile Row.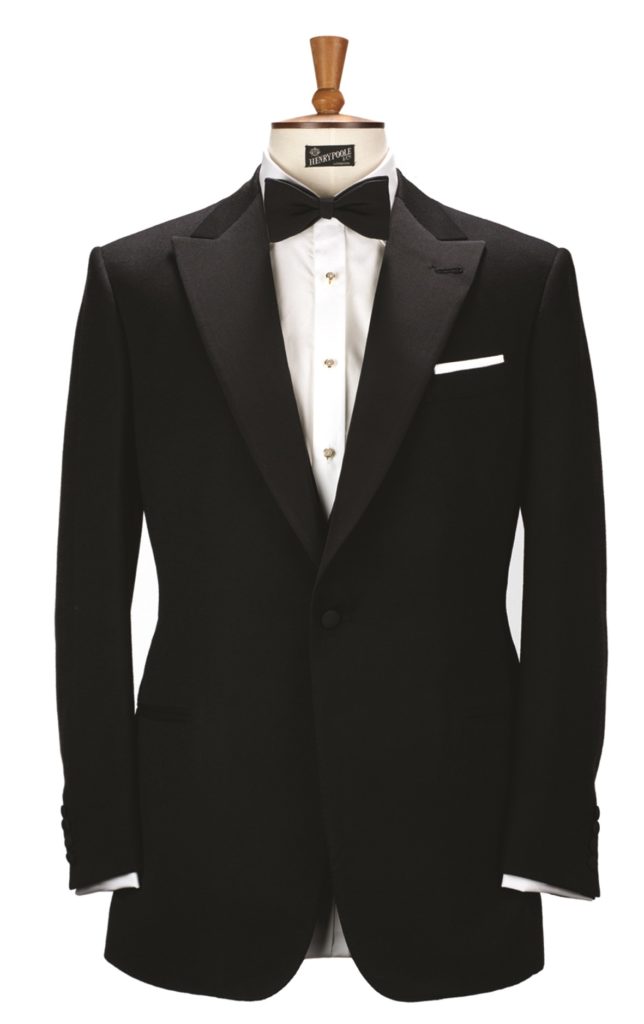 TO LEARN MORE VISIT: HENRY POOLE & COMPANY
Photo Credits: Henry Poole & Co.
SUBSCRIBE TO OUR MAILING LIST FOR MORE LUXURY TODAY!
YOU WOULD ALSO ENJOY
---