BALANCE IS BEAUTIFUL
When it gets hot and heavy outside don't forget to hydrate. With the summer heat bearing down on our bare bronzed shoulders and the warm humidity hugging our skin skimping on skincare is all too easy. The seasonal trend is always to minimize the obstruction caused by beauty products, because nobody enjoys the oppressive feeling of ointments and lotions clinging to the face during the hottest season of the year.  However, the summertime increase in outdoor activities can exhaust the skin, so remembering to hydrate and balance with a toner can help prevent dryness, dullness, blemishes, and uneven tones.
After using our daily facial cleansers the active ingredients that give us that squeaky clean feeling continue to linger on our skin, even after rinsing, and due to it's alkalinity it continues to strip away our natural oils causing irritation. The importance of balancing out our skin's pH balance can't be underestimated and a quick spritz with the perfect toner for your skin type will quickly up your skincare regime game and award you with that feel-good healthy glow.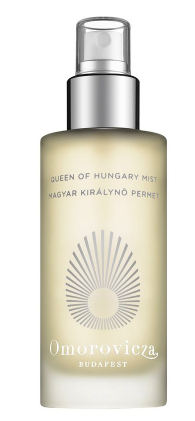 It can be tempting to use alcohol-based toners to combat oily skin, but take precaution and test the formula against your own skin's sensitivity. The alcohol content can cause free-radical damage and harm the skin's ability to repair itself. Water and glycol-based toners help you avoid this concern altogether. Each of the three following recommendations fall under this important base type.
Omorvlicza Queen of Hungary Mist is an excellent refresher for prolong hours spent outdoors. Inspired by the world's first recorded perfume formulated in the 14th century for Queen Elisabeth of Hungary, the thermal water solution contains a marriage of floral waters. Orange blossom, rose, and sage waters purify and restore suppleness to the skin, while providing a relaxing, aromatic scent to put the wearer at ease. The product is best applied throughout the day whenever a pick-me-up is needed to beat the heat.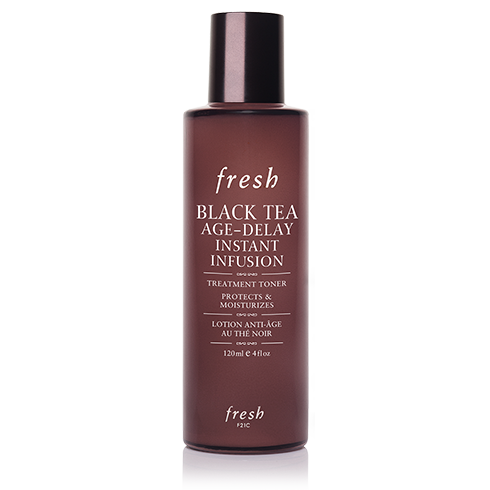 Unlike a purse-traveling refresher, the Fresh Black Tea Age- Defying Instant Infusion Treatment Toner is a stay-at-home product best applied right after cleansing in a skincare regimen. Formulated to tackle concerns over environmental stressors and dry skin, it protects the skin while also preparing a smooth base for make-up. The key ingredients of black tea, blackberry leaf extract, and lychee seed extract provide heavy antioxidant benefits, which is a boon during the summer months when everyone is out and about. The supplementary ingredients of polysaccharides and Japanese mandarin extract smooth uneven tones, adding radiance to the face.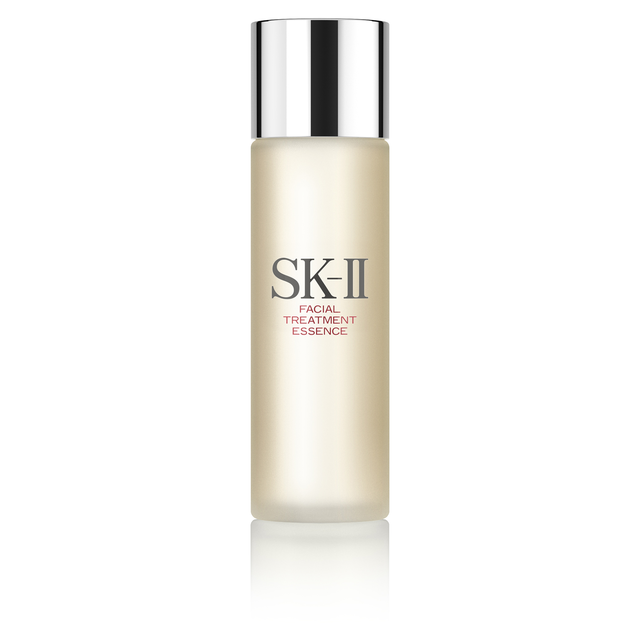 The SK-II Facial Treatment Essence is meant to be applied between toner and serum in the ten-step skincare regimen popular in Asia, but has such a light consistency that it can replace the function of a moisture-supplying toner. The watery solution contains Pietra, also known as galactomyces ferment filtrate, a liquid produced from the fermentation process of Japanese sake.  Besides combating dryness as all toners do, the Treatment Essence improves the texture and clarity of the skin and diminishes dullness. As with most Asian skincare products, the Treatment Essence contains a high concentration of its key ingredient, composed of over 90% Pietra, so a little amount goes a long way.
Each of these recommendations can be used on their own or together for greater effect, but most important is remembering to stay hydrated. Before the lungs and heart, skin is the first part of the body to experience the intensity of the environment. By feeding it the nutrition and moisture it needs you will be rewarded with a healthy radiance.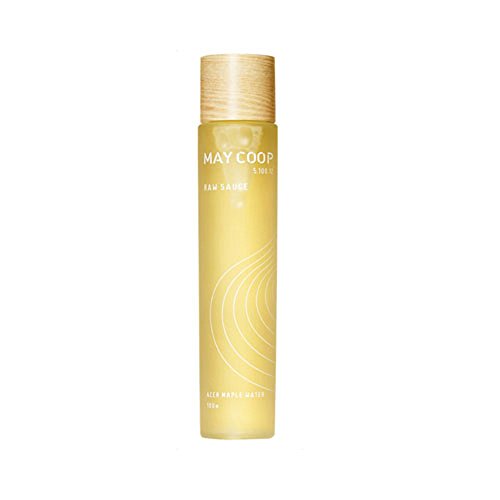 EDITOR'S  FAVORITE
Après Toner: May Coop – Raw Sauce
We recommend this silky botanical spirit as the next step in your beauty routine to instantly perk up and nourish your freshly cleansed and naked skin, Raw Sauce is your ticket to the orient express of beauty products. Composed of 93% maple tree sap you have the essence of nature at your  fingertips, practically giving you the dewiness of a forest nymph. With its molecules smaller than water it readily absorbs into the skin and you get hyper-hydration within moments. The delicious spa-like scent, sensual texture and cruelty free goodness makes this a summer must have!
Written By: Ji Yeon Yom
Phots Credits: Omorvlicza; Fresh; SK-II; May Coop
SUBSCRIBE TO OUR MAILING LIST FOR MORE LUXURY TODAY!
YOU WOULD ALSO ENJOY
---