YOUR PRESCRIPTION FOR A BALANCED LIFE
Our daily skincare ritual is truly one of the most ancient practices of self care throughout history. Loving the skin you're in is nothing new and has been a revered practice over the ages. Collecting the nectar of nature in the form of creams, oils, and clays; berries, milks and honeys; has long been an important, sacred, and, in some cases, secret path to wellness. It's no wonder. The gentle massaging strokes we make to massage in our moisturizers has been proven to deeply bring back a sense of restorative calm and balance to our psyche. The act of bathing our skin cleanses us from harshness, physically, mentally, and emotionally. While the vitamin rich ingredients nourish us to our very cells. There is hope in a jar and it lives in those few precious moments where we center ourselves and remember that we, too, are important and precious and deserve to be cared for.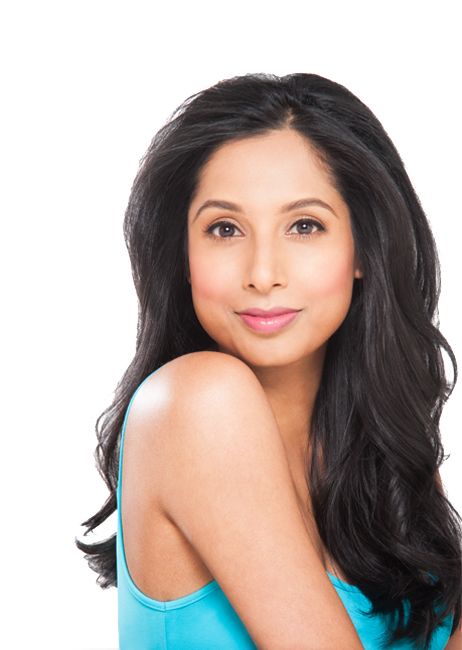 When Dr. Roshini Raj, a gastroenterologist and internist, who is the core medical adviser on the Dr. Oz Show, a Today Show contributor, the Good Day NY Medical Correspondent (Fox5), and the Medical Editor of Health Magazine, decided to create a skincare line she knew she wanted something true to her strong medical background that made a marked quantifiable and scientific improvement to our skin. Results oriented only.
It was serendipitous timing, as are all things fated, that groundbreaking research came to light at the same time in her field as she was creating her line that proved probiotics have exciting and incredible skincare benefits. Everything from healing burn and scar tissue, improving atopic eczema, to skin-rejuvenating properties and improving skin's innate immunity. Yes, the same probiotics that you find in the cultured milk products of yogurts and kefirs, that our grandmothers told us eat and to use on our skin holds powerful and potent properties. Dr. Raj and her business partner Ken Landis, co-founder of Bobbi Brown Cosmetics, immediately knew that this would become the foundation for their skincare line. At the forefront of the probiotic wave, each product is infused with a probiotic complex which contains yogurt, green tea, blueberry extracts, and vitamins A, C, and E, along with other fruit extracts. It's like a nutritious smoothie for your skin.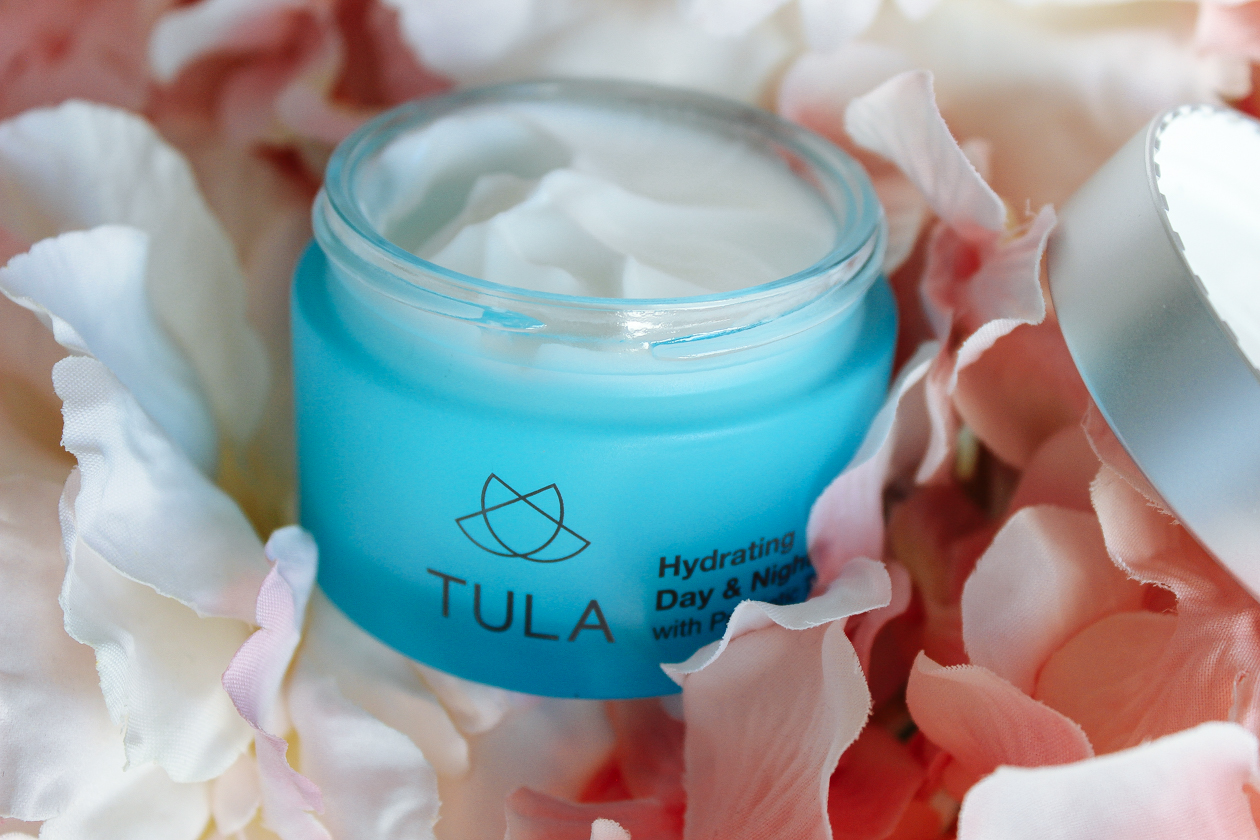 The results have been an incredible achievement and valuable addition to the skincare industry. Capturing and preserving the creamy, milky consistency in the bottle was no easy task, but with Dr. Raj's dedicated exuberance and laboratory in New York she and her colleagues worked together to create a patented probiotic skincare line that harnessed these amazing properties without having to worry about a short shelf life. The beautiful glass turquoise bottles keep the magic safe and sound.
Most moisturizers you apply in the morning and after a couple of hours they have given it their all and are no longer effective. The really amazing thing about the TULA line is that their moisturizers and creams keeps on giving all day. Put it on in the morning and even in the evening you can feel it's dewy effect plumping your skin and protecting it from harsh pollution.
The Journal of Applied Microbiology states, "Some of these new benefits include skin health such as improving atopic eczema, atopic dermatitis, healing of burns and scars, skin-rejuvenating properties and improving skin's innate immunity. Increasing evidence has also shown that bacterial compounds such as cell wall fragments, their metabolites and dead bacteria can elicit certain immune responses on the skin and improve skin barrier functions."
Her latest innovation is the Urban Defense Hydrating Mist. It's the beauty equivalent to raising your invisible shields against the harmful and dangerous pollutants that our industrialized world is inundated by daily. Now you can hit the gym, shower off, and spritz a sheer protective armor against germs, cigarette smoke, and block free radicals. Filled with their proprietary multistrain probiotic technology, liquid shea butter, brown algae extract, rose and coconut waters, and hyaluronic acid, it's proactive wellness.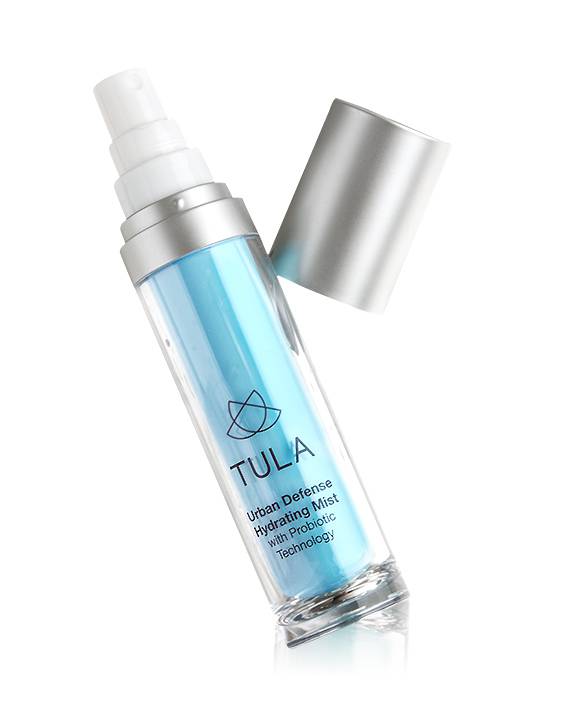 In our exclusive interview with Dr. Raj we spoke about her inspiration and advice for living a balanced life.
What inspired you to start TULA?
I never really wore makeup throughout most of my life. Working at a hospital you don't really have the time given that your focus is always on your patients. I was in my thirties when I first put on mascara! As my life changed and I was working more as a medical correspondent and having to wear the heavy makeup under the hot lights I began to look for a really good moisturizer for myself, but I didn't really find anything that I loved and that stood up to the scientific standards that I have. I wanted something that wasn't just beautiful but also deeply nourishing. So, I decided to create something for myself and for everyone else.
What does TULA mean?
TULA is the Sanskrit word for balance. As a busy wife and mother of two I know how important living a balanced life is and I want to help others to do the same.
Do you have any tips for living a healthy and balanced lifestyle?
Yes! My five tips that I always like to share is that everyone needs to be sure to get plenty of sleep, stay hydrated by drinking lots of water, exercise daily, meditate, and eat healthy nutritious foods.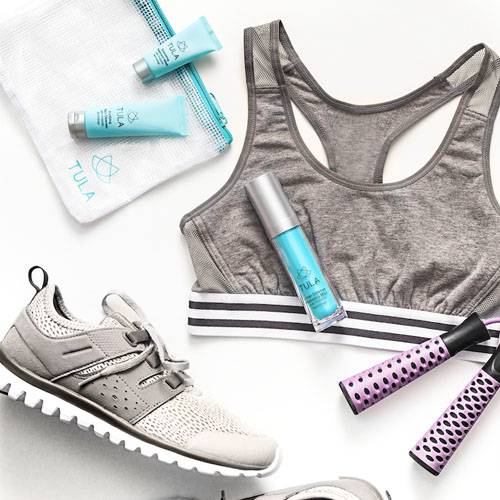 How did you come up with the design?
I really wanted everything about our regimen to be a completely sensual experience. Everything from the packaging of the turquoise blue bottles, which is my favorite color, to the delicate scent of the moisturizers, combine to create a soothing and uplifting experience. That way you can really enjoy every moment.
 Dr. Roshini Raj is a modern woman who believes that you can have it all. Family, children, a husband, masters degree, medical practice, author of 'What The Yuck?!', media personality, writer, journalist, entrepreneur, and skincare guru.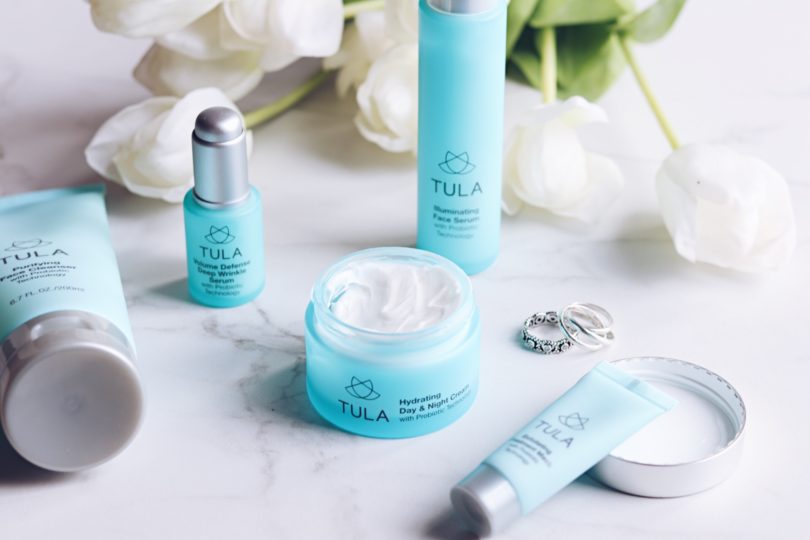 To Learn More Visit:TULA SKIN CARE
SUBSCRIBE TO OUR MAILING LIST FOR MORE LUXURY TODAY!
YOU WOULD ALSO ENJOY
---