The timeless luxury and elegance which is synonymous with the Ritz Paris Hotel has been encapsulated in their prestigious home collection. This year they continued their journey which began in 2017 as they presented, in collaboration with Luxury Living Group, during Maison & Objet 2019.
The Ritz Paris Home Collection is a contemporary interpretation of their Belle Époque aesthetic featured throughout the iconic hotel.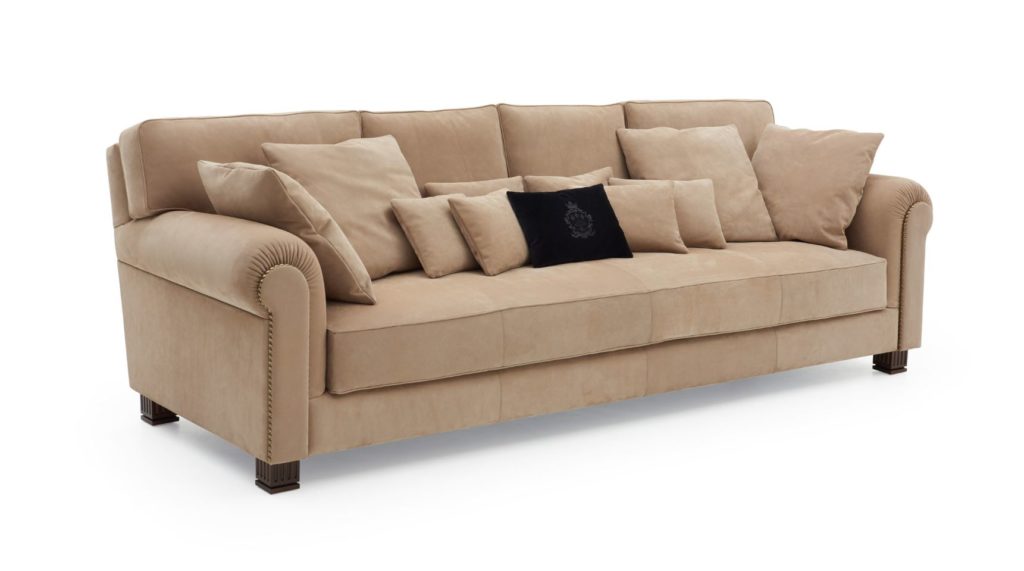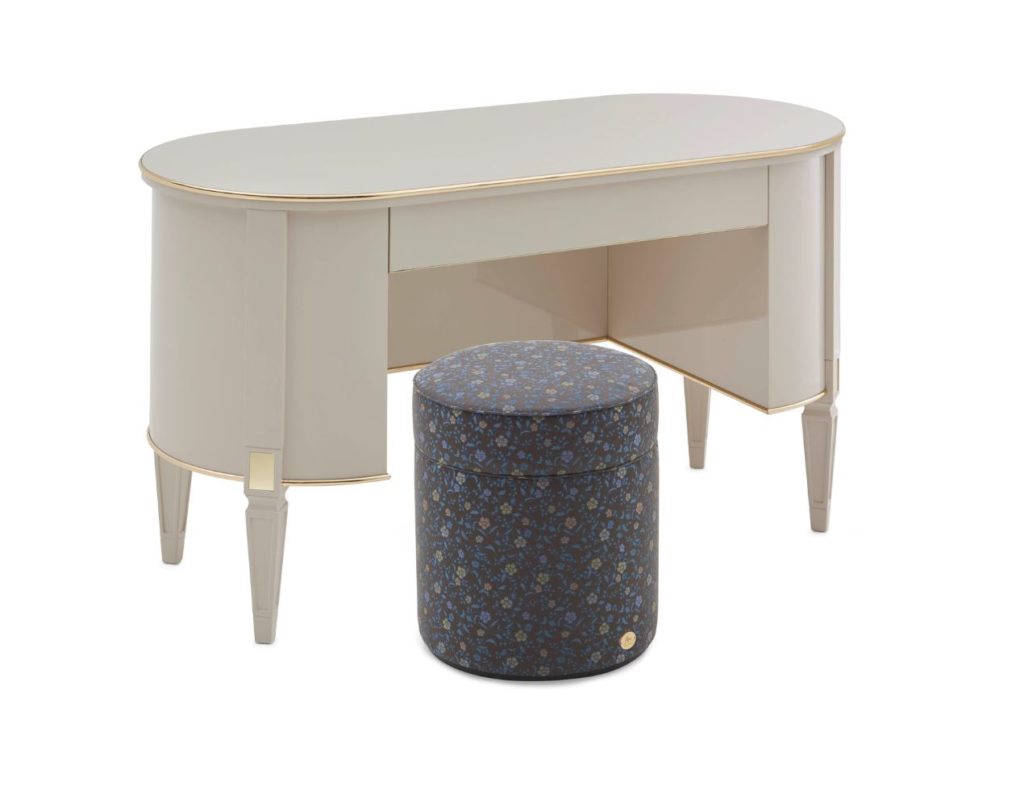 "Ritz Paris is much more than a hotel, it's an atmosphere, an art de vivre, that allows itself the luxury of a timeless elegance, creativity and eclecticism. Since the beginning it has been an icon of modernity and it has never followed the trends. It is this alchemy that makes it a unique, legendary place. Today Luxury Living Group keeps the vision alive, bringing back its splendor in a contemporary dimension."

-Alberto Vignatelli, CEO & Chairman of Luxury Living Group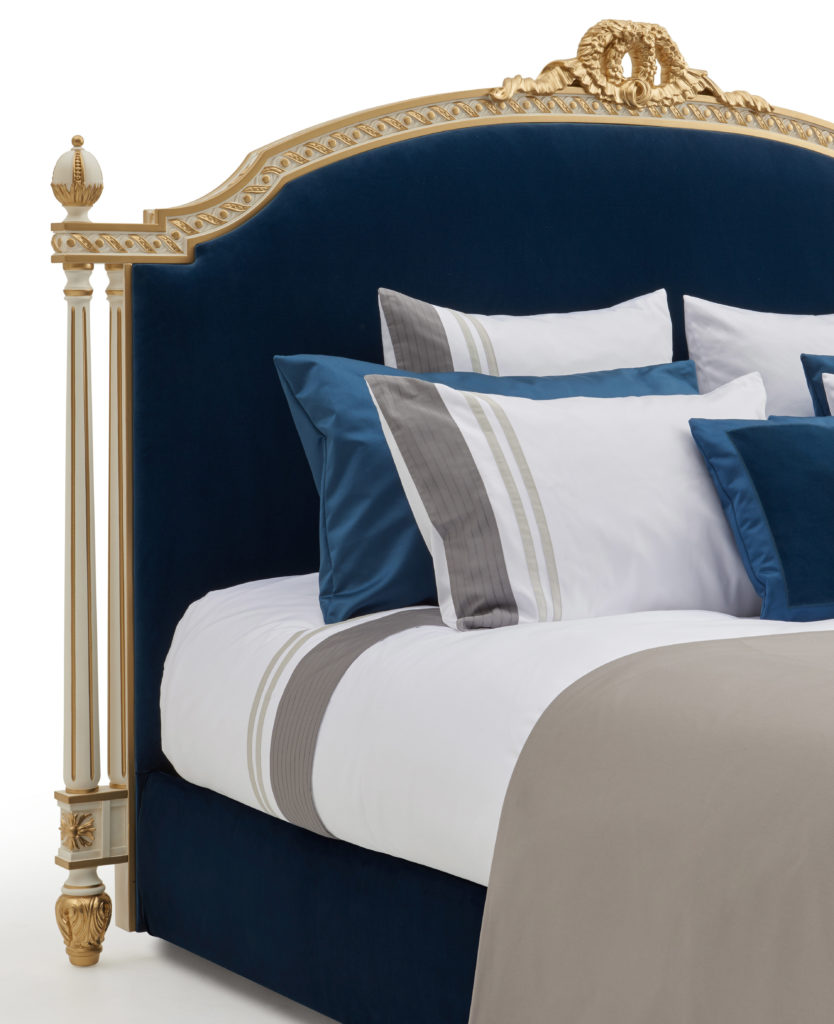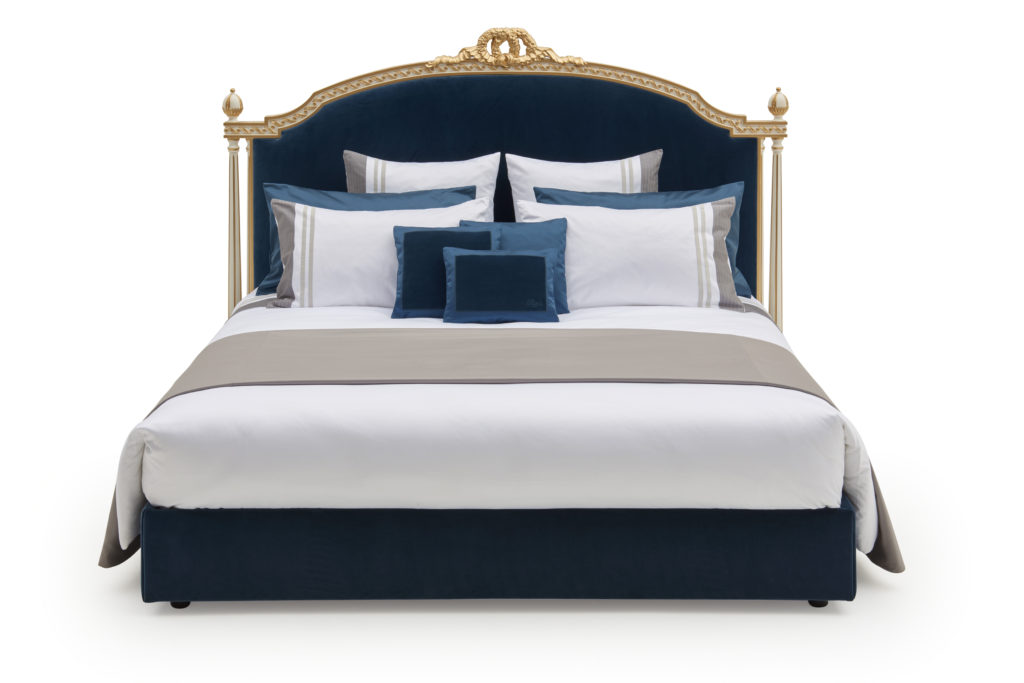 The Chambre Bleue collection creates an intimate backdrop within the bedroom. Precious fabrics in the famous Ritz blue accentuate the fine craftsmanship in ivory varnishings, the boiserie with silver profiles and refined touches are irresistible to the eye.
The reference to Serge Poliakoff's 1950's abstractions are found in the exquisite detailing's of the Louis XVI Bed.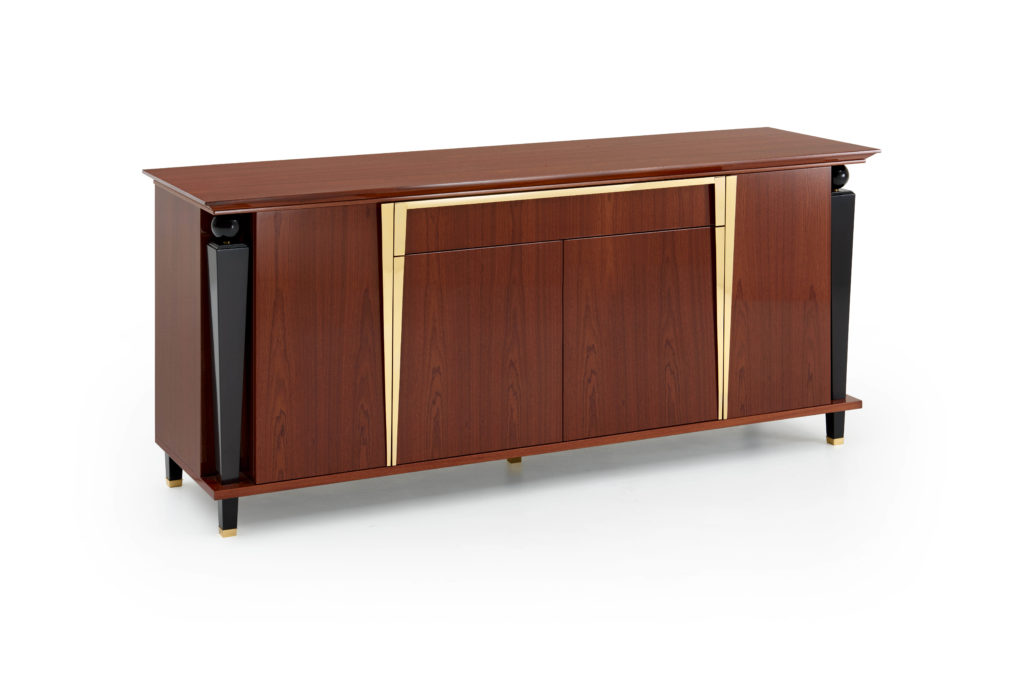 The common thread of the entire collection is the premium fabrics and upholsteries used throughout the design along with well appointed wooden architecture that sculpts the lines. The palette is rich from delicate pastels and neutrals to more stately tones of Ritz Blue and ochre. Detailings are poignant, yet soft-spoken, with 24kt gold leaf trim, greige laquer, and table legs tipped in brass.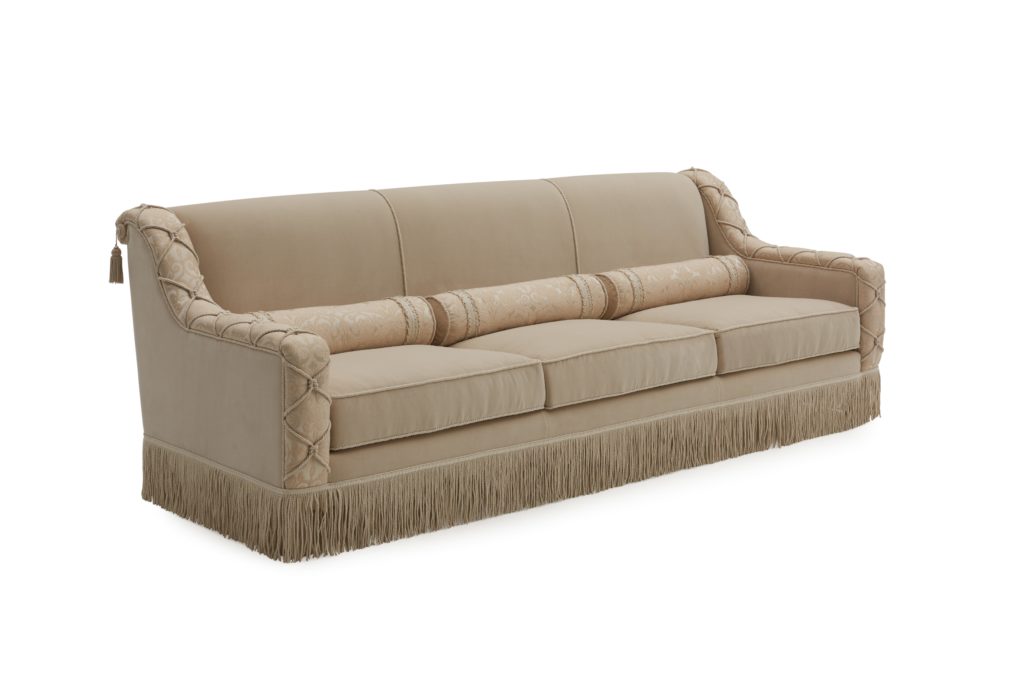 One can't help but notice the elevated ambience of spaces that feature such luxurious furnishings. Welcoming and knowing, the collection truly brings the unrivaled sense of wellbeing and gracious living that the Ritz Paris has built its legacy on.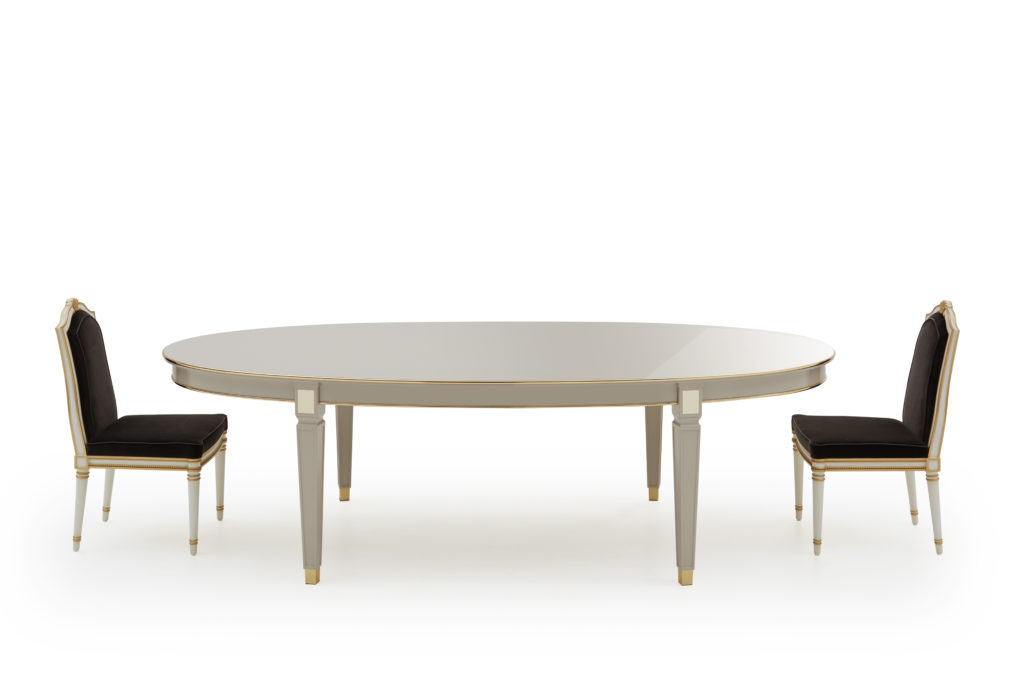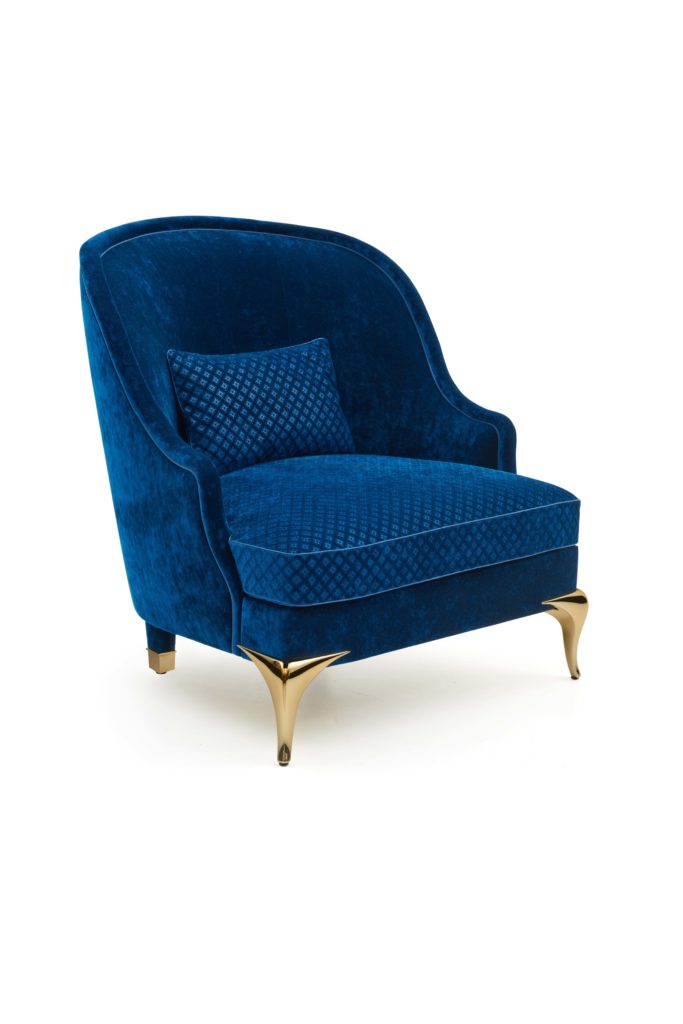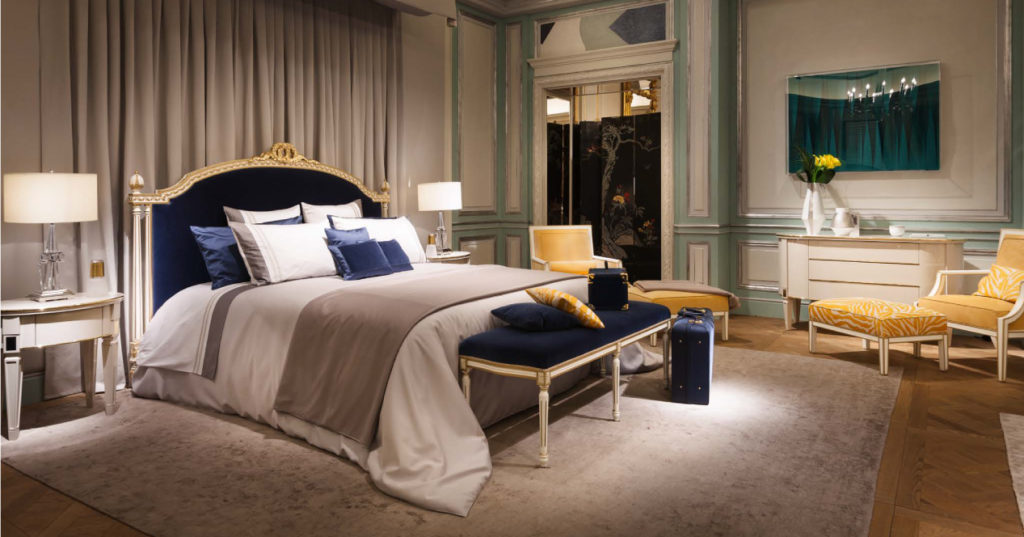 To Explore The Full Collection Visit: Luxury Living Group
To Explore The Hotel Visit: Ritz Paris Hotel
Photo Credits: Luxury Living Group
SUBSCRIBE TO OUR MAILING LIST FOR MORE LUXURY TODAY!
YOU WOULD ALSO ENJOY
---