As the season of love approaches Hong Kong has decided to turn a spotlight on romance. From the 18th of January, until February 24th, the beautiful Victoria's Harbour provides the backdrop to the vibrant light displays created to celebrate Valentine's Day and the Spring Lantern Festival.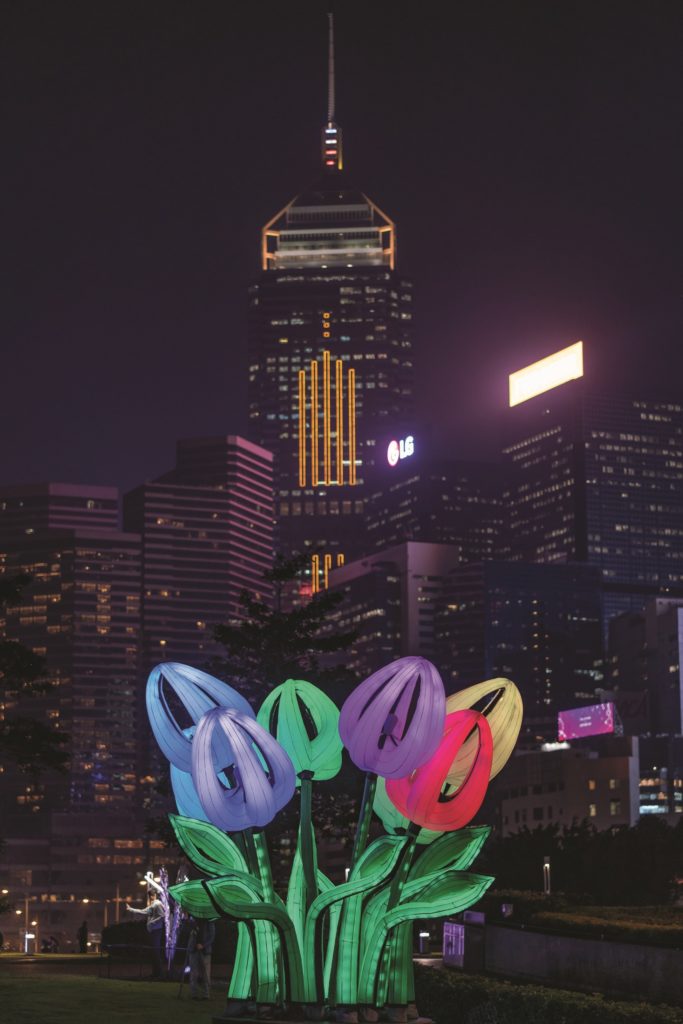 The 15 light art installations created by local and overseas artists at the "International Light Art Display", among which seven art installations are new pieces created with the theme of Love and Romance. In addition, some of the installations are interactive. Among the new light art installations, three were created by overseas artists, including a piece titled "Bunch of Tulips" from Hungary, that greets visitors with a colorful bunch of giant LED flowers, and the interactive "Birds Fly Around With You" from Japan, that illuminates more bird sculptures when more people step into the magical circle.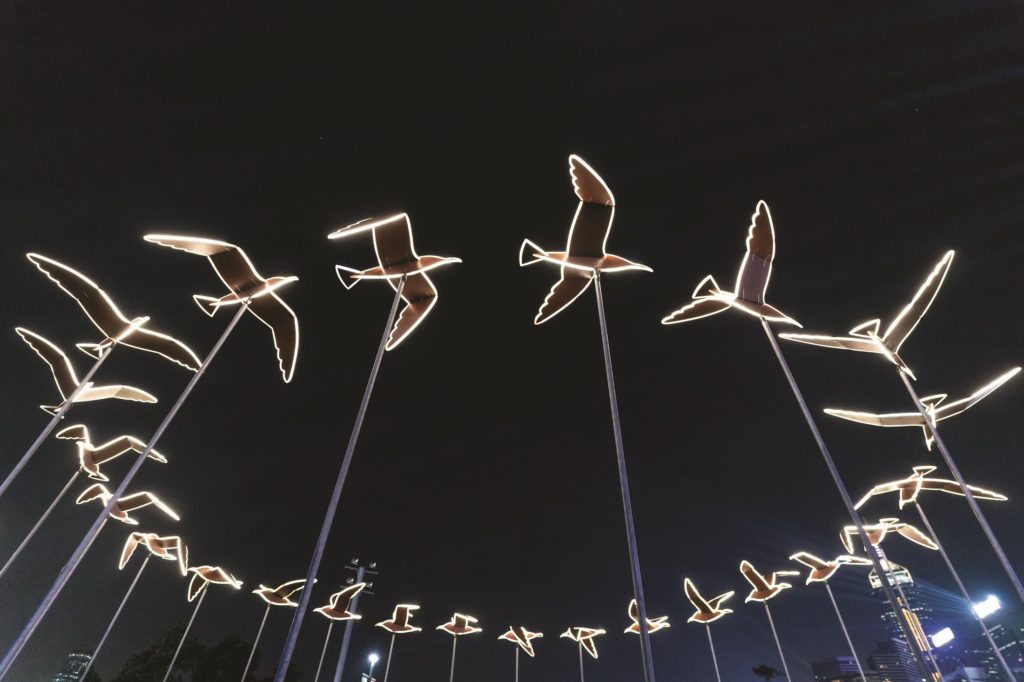 In addition, there are four local installations, including "Geometry of Love", which inspires from colorful stained glass church windows to reflect geometric heart-shaped patterns on the ground, and "Hello, Stranger", where the gaze of two activates 60 seconds of interactive LED lighting and music.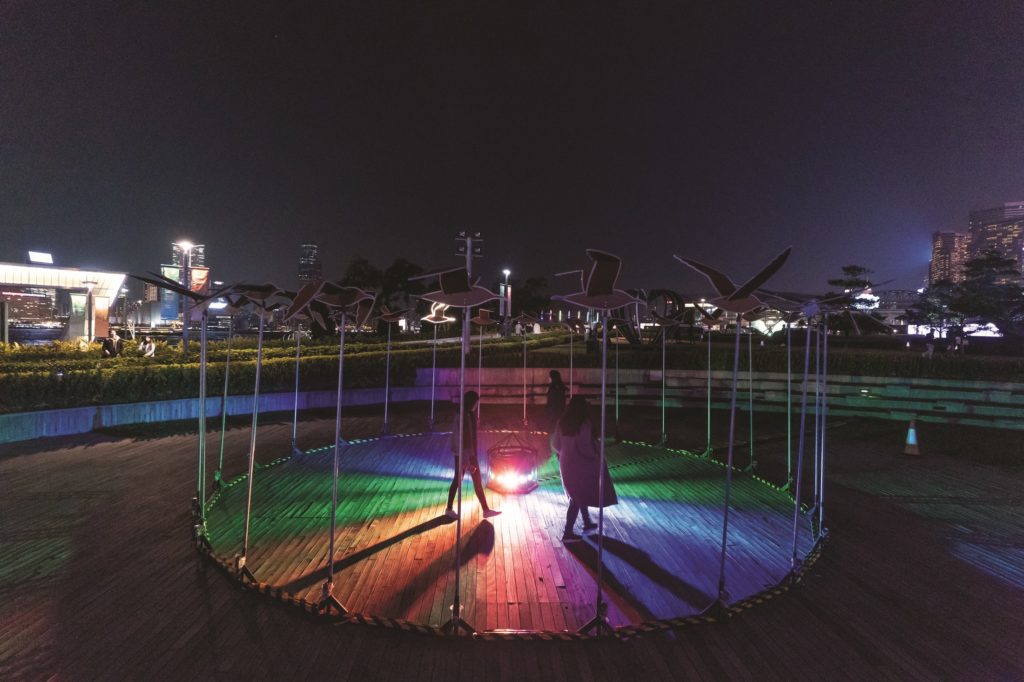 The Light Tunnel at the Tamar Park in Admiralty will be dressed in pink to echo the theme of Love and Romance. The 50-metre tunnel will display multiple heart shapes to grab the attention of lovers.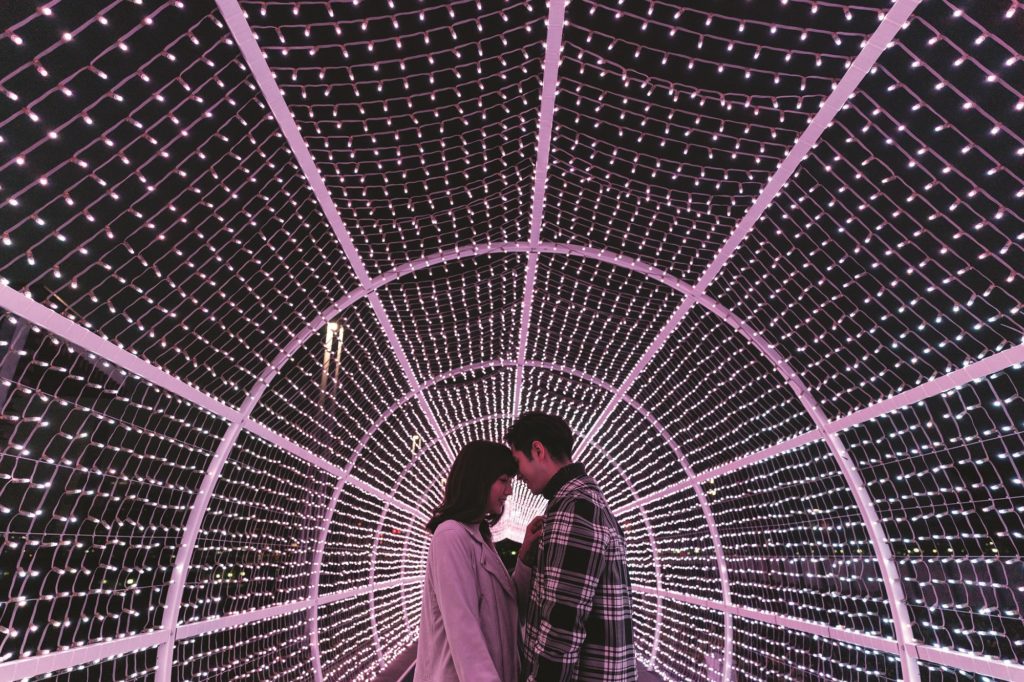 Photo Credits: Anthony Kwan; Getty Images
SUBSCRIBE TO OUR MAILING LIST FOR MORE LUXURY TODAY!
YOU WOULD ALSO ENJOY
---