It's Not A Mirage, It's The Maldives
Have you ever dreamed of racing a pod of dolphins in your personal sailboat somewhere off in the Indian Ocean? Maybe after a few competitive rounds you shimmy into your diving suit and with a deft roll off of the boat's hull you splash into the blue waters that are the perfect shade of heaven, the air bubbles fizz and rise up around you like you just jumped into a glass of champagne as you swim lower into the sea in search of the legendary botanical gardens of the undersea variety. Coral reefs reveal themselves to you as a school of brightly colored exotic fish dart away.  This is exactly why you came to Baros Maldives.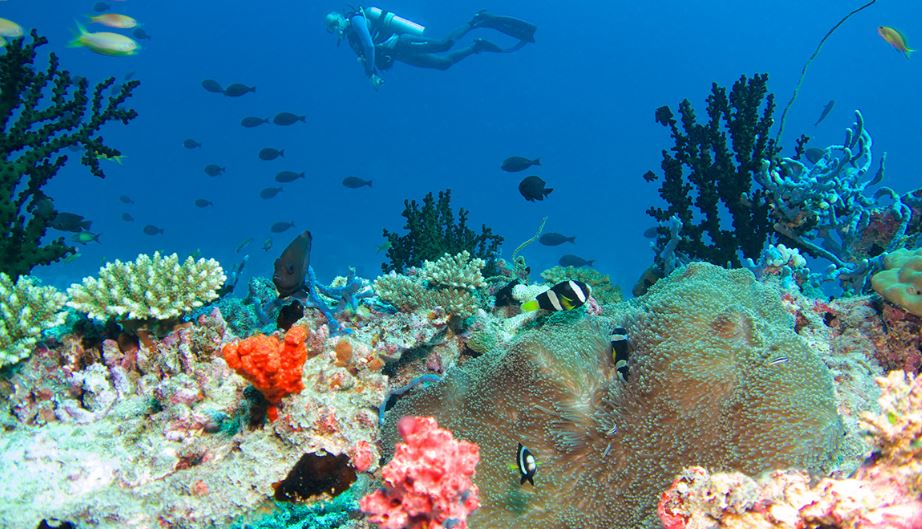 After your expedition, and it's time to dry off, come ashore and perfect your tan as you starfish out on sugary white sand until lightly toasted. Then tiptoe your way along the jungle path until you reach the heart of the island where you will find a veritable temple of wellness.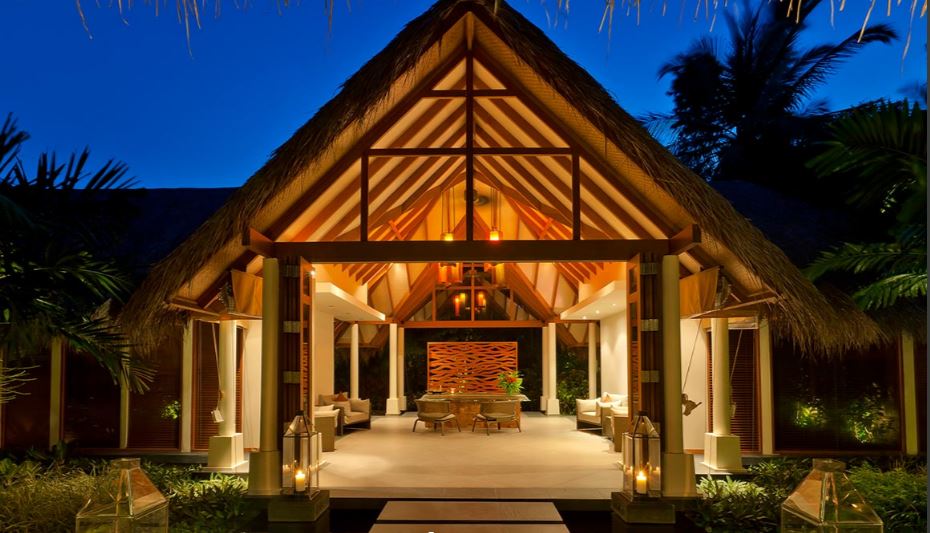 The gentle and spacious environment grounds you while the vaulted ceilings lift your spirits higher. Indulge in massages of waterlily gel by a lagoon, let the wise hands of ayurvedic masters cleanse all of your energy bodies, and get completely wrapped up in the Tropical Cocoon of exotic fruits and vanilla as your body is enveloped in deliciousness.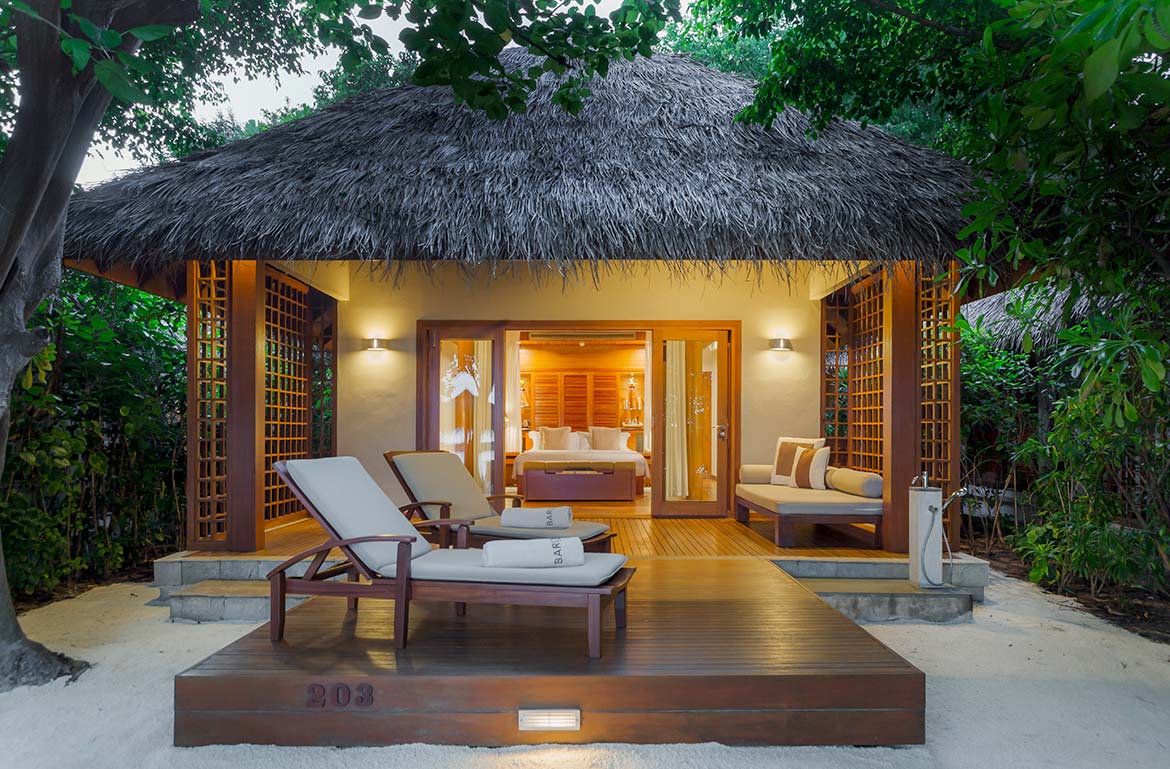 Tuck a flower in your hair and glide to where culinary masterpieces are being prepared for you. Are you dining seaside by candlelight as the waves place soft kiss on the shore? Or are you and your special someone taking Nooma, the traditional dhoni, for the most romantic dining experience under the sun as she sets in the Indian Ocean?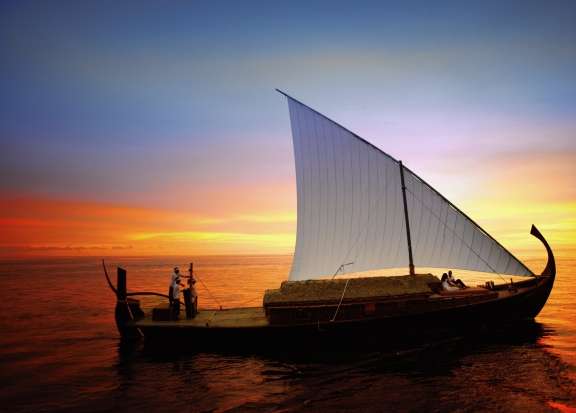 The menus read like a gastronomical fairytale; canapés and champagne, vanilla buttered poached lobster tail and truffled asparagus, white chocolate and cointreau mousse with strawberries.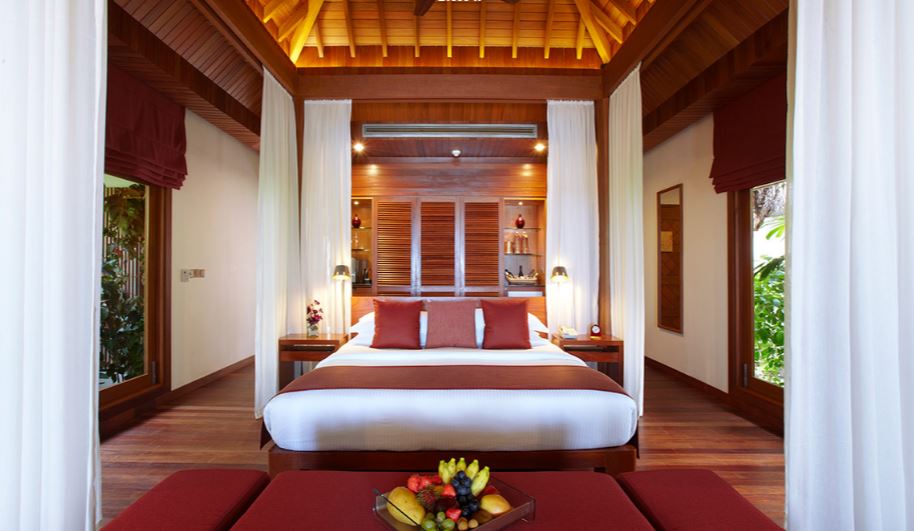 It's hard to believe, but even in this dream you will want to shut your eyes. That's just fine because you  know that your very own private villa has just been waiting for you, hovering over the water like a patient cloud nine. The thatched roof, teak furniture, and infinity pool help cosset you as you snuggle up in cottony soft sheets. Bliss comes easy as thoughts of fantasy and reality become blurred as the equatorial magic casts its spell.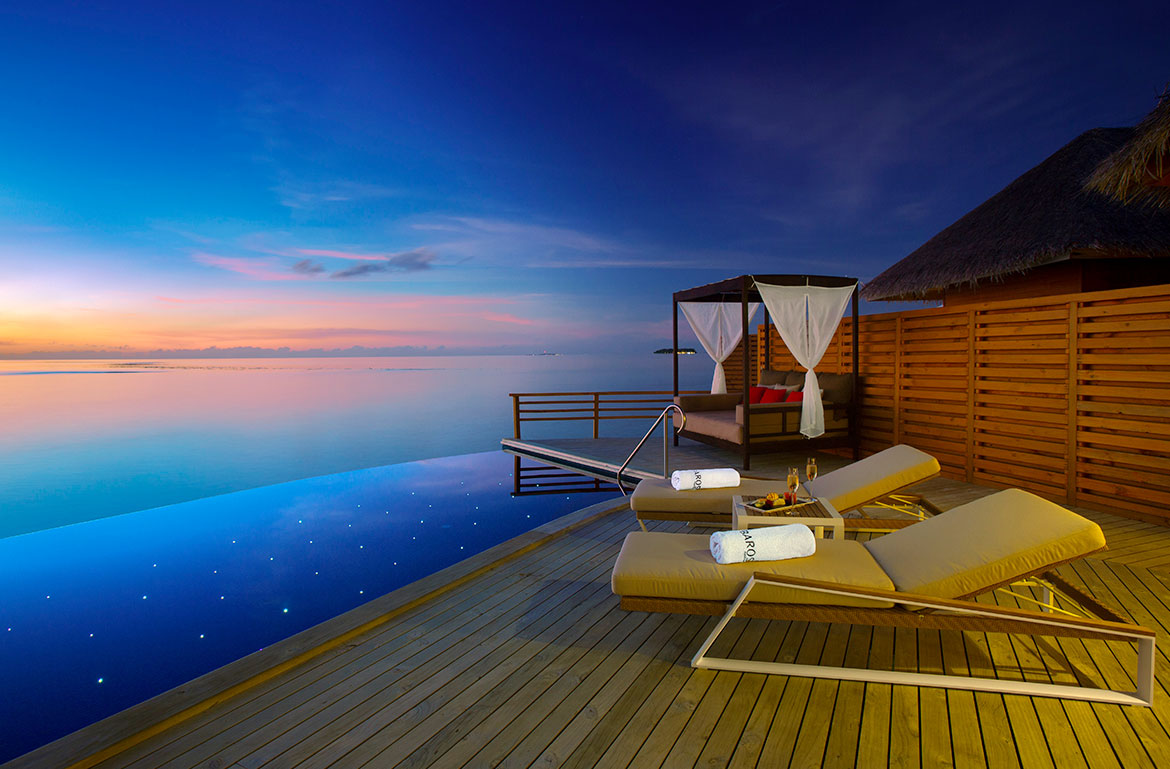 Starlight to sunrise this is where the rainbow is splashed across the land in the ever changing pigments of the gods.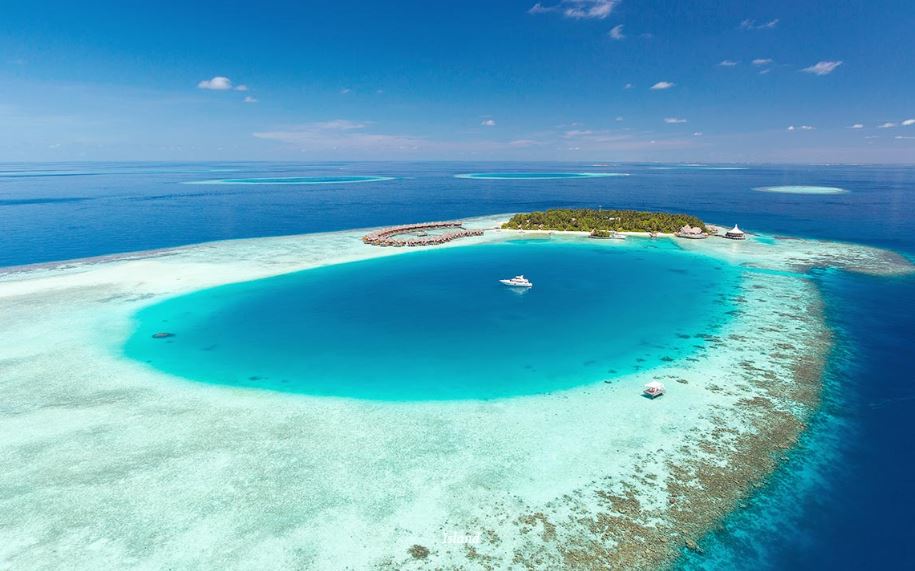 To Learn More Visit: BAROS
Photo Credits: Baros Maldives Resort