HARRY WINSTON IS A ROCK STAR
Getting your kicks on Route 66 in a cool classic car, top down, sun out, and The Beach Boys serenading your expedition with some good vibrations; Harry Winston's OPUS 14 evokes the iconic Americana experience. For the collector with an eye for vintage cars, timeless refinement and a sophisticated playfulness, the jewelry maison joined forces Franck Orny and Johnny Girardin, two visionary watchmakers, for the fourteenth chapter of their totally unique and always highly anticipated OPUS series.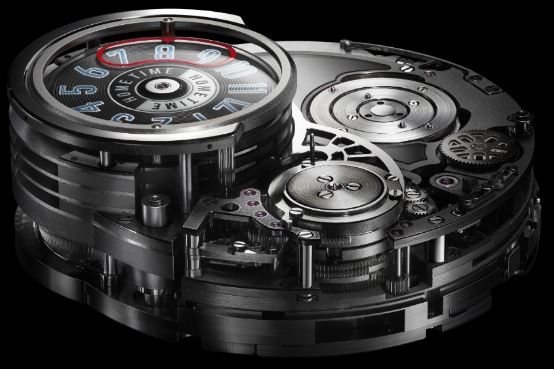 The rock 'n roll soul of the OPUS 14 is found in the groundbreaking miniaturization of the jukebox mechanism which is a first and has been patented by Harry Winston. It reveals four 'record' disks housed in a store, each showing a specific display: local time, GMT time, the date and a star bearing the signature of Mr. Harry Winston. Activating the selector, at 9 o'clock on the edge of the case, chooses the desired display. This action sets the entire store into an up and down motion, thus freeing the selected disk. When pressed for the first time, the push-piece at 4 o'clock activates a moving arm that picks the disk up and sets it onto the platform to be read. The distinct complexity of the 1066 components is found only in this limited edition of 50 horological timepieces.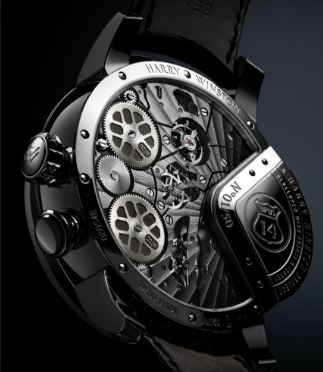 Cut from a single block of sapphire crystal and housed within an 18K gold case measuring 54.7 mm in diameter, the surprises and inspiration just keep coming from this creation. The red minutes arc and dial are styled from the original odometers found in classic cars popular at the drive-in movies; the interchangeable records from the jukebox down at the favorite diner in town provides the fresh complication; and of course, the highway sign is emblazoned with OPUS 14, marking this as the most delightfully couture route to an unforgettable era. Wherever the open road takes you, the rare and bespoke OPUS 14 ensures wild hearts, golden summers, and freedom a whole country wide.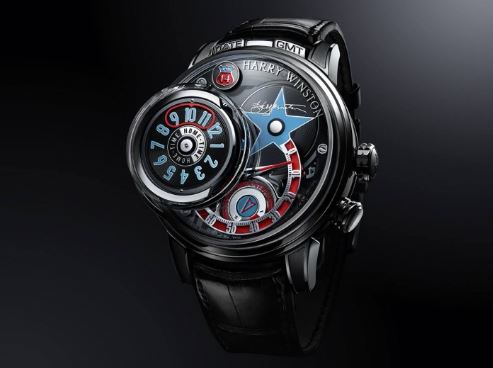 TO EXPLORE MORE VISIT: HARRY WINSTON
Photo Credits: Harry Winston
SUBSCRIBE TO OUR MAILING LIST FOR MORE LUXURY TODAY!
 YOU WOULD ALSO ENJOY
---