In the world of scintillation and fire, colored diamonds proved to be the most crave-able treasures at the auction block during 2017. This past year saw an impressive $1.1 billion worth of exceptional top-tier diamonds, colored gems and jewelry sold. Clearly the most sought after pieces were large, luscious and so very rare pink and blue diamonds, however there were also a few stellar D-Flawless diamonds that rounded out the party. Here is a look at the top earning jewels of the year.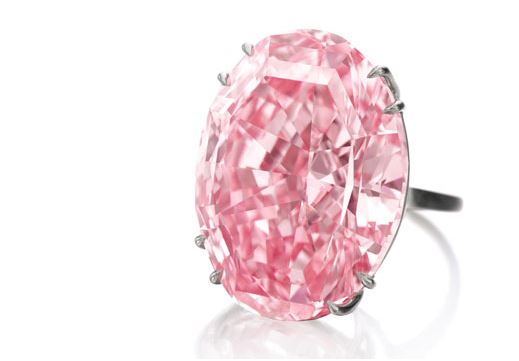 The grand prize went to a Hong Kong retail jewelry chain, Chow Tai Fook. The retailer scooped up the GIA-graded 59.60 ct. Fancy Vivid pink Internally Flawless diamond for $71 million from Sotheby's Hong Kong this past spring, making it the most expensive gemstone ever sold at auction, setting a new world record.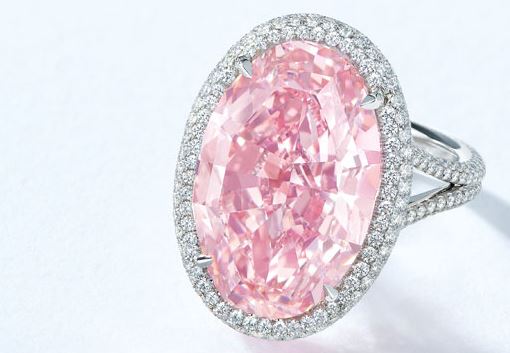 The "Pink Promise" Fancy Vivid pink diamond generously weighing in at 14.93 ct. sold for $32.16 million at Christie's November Hong Kong auction.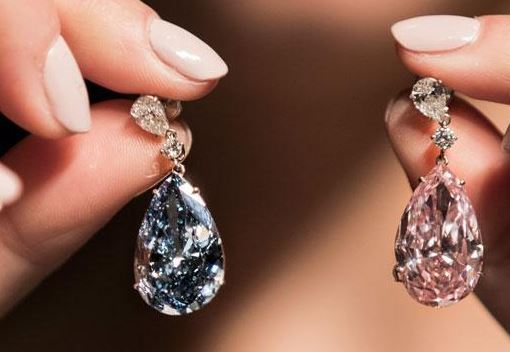 In Geneva Sotheby's offered and sold the twins, Apollo and Artemis. The GIA-graded 16 ct. Artemis Pink, Fancy Intense pink, sold for $15.3 million; while the GIA-graded 14.54 ct. Apollo Blue, Fancy Vivid blue diamond, went for $42.1 million.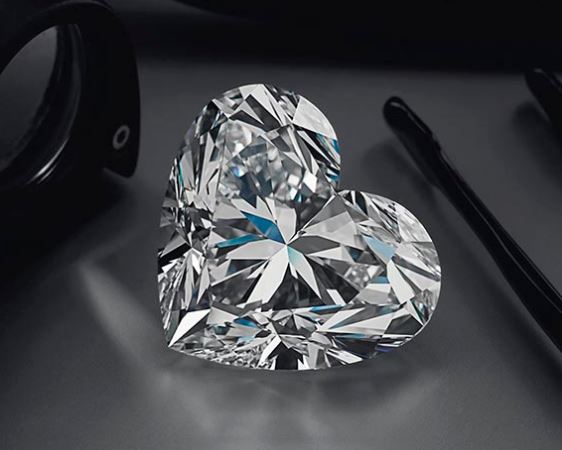 Christie's was also making headlines in Geneva as they sold the lovely 'La Legende', the 92.18 ct heart shaped D Flawless, which secured nearly $15 million in May.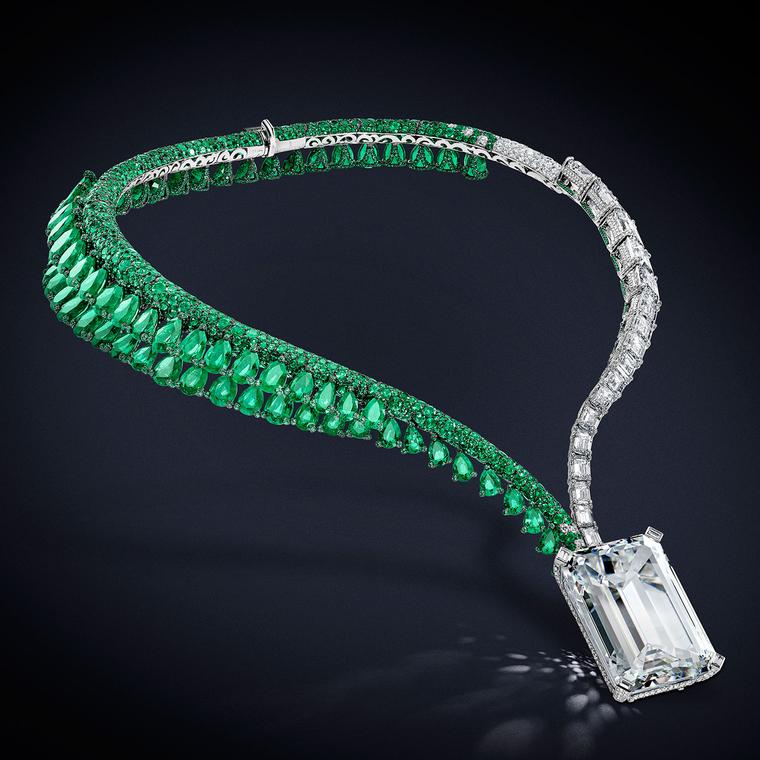 The highly publicized Art of De Grisogono Creation 1, a 163.41 ct D flawless, rectangle cut, mounted on an emerald and diamond necklace proved all that it was rumored to be and firmly sold for $33.7 million. It was a record setting price for a colorless diamond at auction.
All in all it was a remarkable year for remarkable diamonds of every color.
Photo Credits: Sotheby's; Christie's Images; GIA; de Grisogono