In one of the driest deserts in the world, late into the night, there is a garden of prickly pear bathed in moonlight. As the precious cacti are resting in the desert chill of the night it prepares itself for the first blush of sunrise, soon transforming into a feverish mid-day heat wave. From ancient times this remarkable and unassuming plant has quietly become one of the most important sources of food and an ingredient in skincare for the native cultures where it is found, in particular Morocco.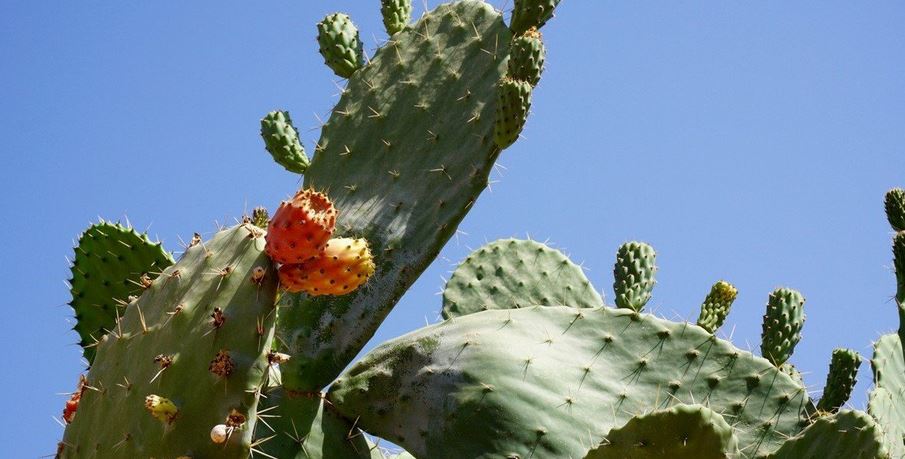 On a chance encounter on a departing flight from Casablanca, international makeup artist Munemi Imai and Anas Saidi, struck up a friendship and found a shared passion that lead them right back to Morocco.
Munemi had been searching for something special for awhile. She, as a makeup artist, knew how important healthy skin was and also how so many product ranges promised more than they delivered. Over the years there was a seed of inspiration to create something truly special and on her trip to Morocco she had been gifted a little jar of an unnamed oil, only described as fig oil that is found in Morocco from a homeopathy pharmacist she met there. She was just told that it was good for dry skin and chapped lips, and so she stowed it away and continued on her travels. Later, back in the U.S., she found the little vial and, remembering the instructions from the homeopathy pharmacist,  applied it to her under-eye dark circles and fine lines, seeing an immediate difference she was completely amazed. Quite surprised at the efficacy of the oil she sent it off for analysis to discover its identity. Remembering that Anas's family is from Morocco she spoke to him and he reached out to his family who confirmed that it was prickly pear seed oil, also known as Barbary Fig oil. Further research into the oil and she knew she had found the foundation for her dream.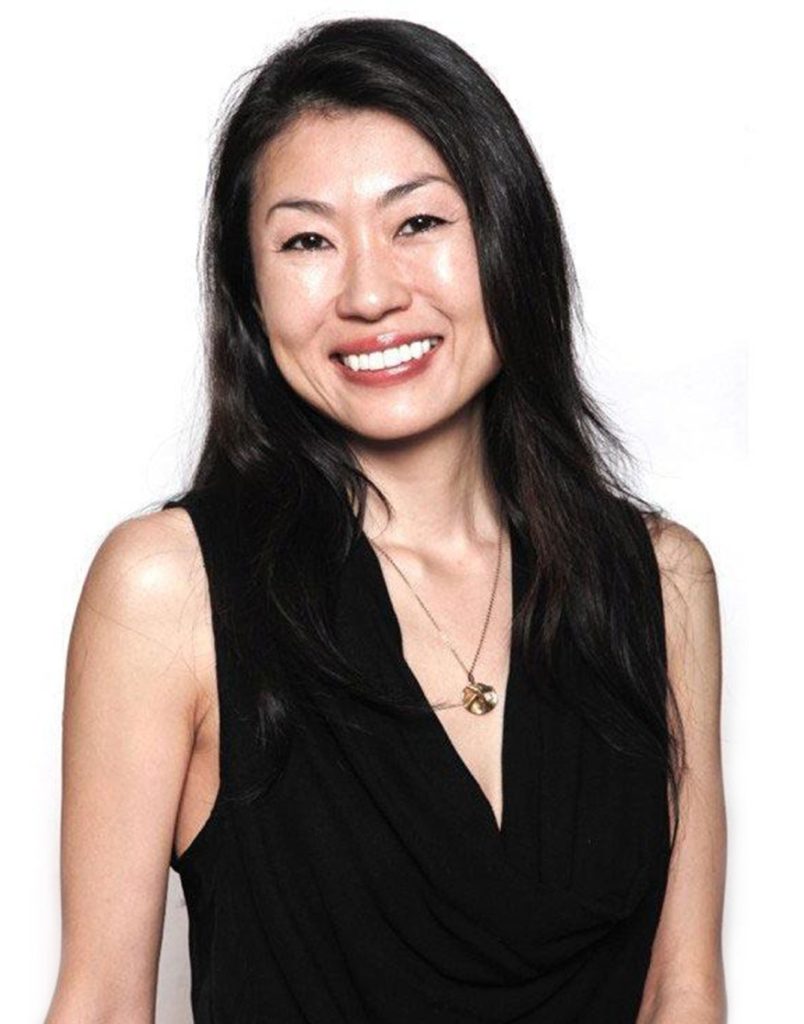 Together with her friend and business partner Anas, Munemi was able to source this incredible oil by becoming a partner with a union of women's co-operatives in Morocco and were now able to produce the beautiful and, most importantly, effective skincare line Munemi had always dreamed of.
Munemi and Anas are extremely proud to be a part of the co-operative, made up of mostly Berber women, ages 18 to 50, who grow the plants and produce the Argan, Prickly Pear Seed and Olive oils used in MŪN products.
The operation is a self-regulated, functioning ecosystem, with new trees planted according to the desired scope of production. Profits from the co-ops support a social fund that provides tutors to teach the women how to read and write, as well as scholarships for their children to attend college; and a health fund that covers healthcare costs. It has also provided these women with some autonomy in a society traditionally dominated by men.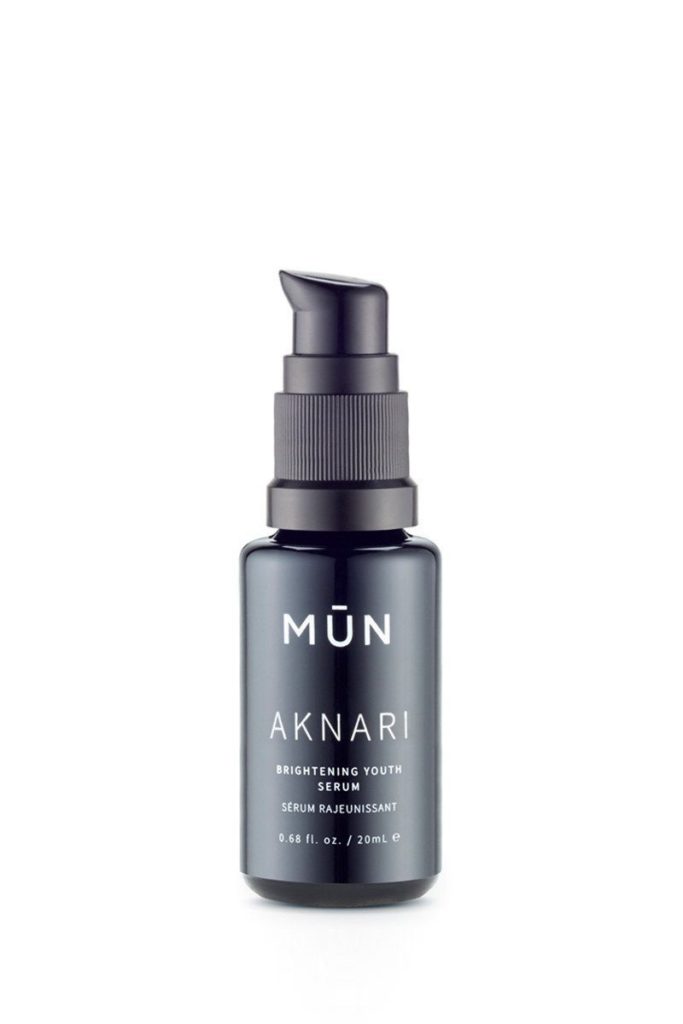 Ever since their first small batches of serum met the marketplace it has quickly become a cult favorite. The Aknari Brightening Youth Serum is packed with the potent Prickly Pear Seed oil, as well as Argan oil, and Rose Essential oil. The hyper-rich oils combine into a sheer veil of protection against the harshest environments, gently nurturing sensitive skin and while the delicate aroma of rose soothes the mind and expands the heart, creating a blissful spa like experience.
Exploring pristine locales for powerful bioactives, the collection has grown as they dive deeper into the desert sands of the Sahara discovering the wisdom of nature which dictates that where the driest environment is the most hydrating elements must be found. Plants like the prickly pear are designed to be finely tuned to absorb any and all water that they are exposed to before the sun evaporates it and this makes them the ideal sources for hydration and an inextricable element to the MŪN philosophy of pure and effective.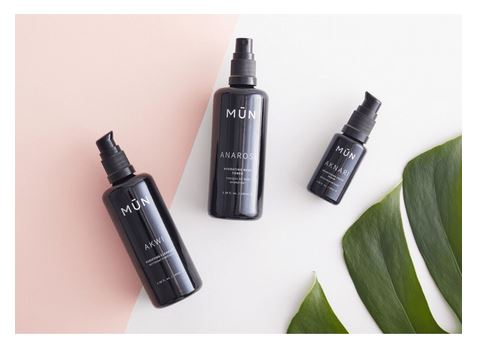 TO EXPLORE THE FULL COLLECTION VISIT: MŪN Skin
Photo Credits: MŪN
SUBSCRIBE TO OUR MAILING LIST FOR MORE LUXURY TODAY!
YOU WOULD ALSO ENJOY
---