BBC's coveted TopGear Magazine Awards has honored the Bugatti Chiron with the accolade of "Hypercar of the Year". The final decision by the judging panel was confirmed and they stated, "The thrust from rest to 100 mph (161 km/h) is insane but the way it bulldozes its way through the next 100 mph is spooky, and it just keeps going."
To date, the awarded of "Hypercar of the Year" accolade has been bestowed five times since it was first presented in 2006. Bugatti is the only brand to have won the award twice. The Bugatti Veyron 16.4 took its place on the podium in 2006.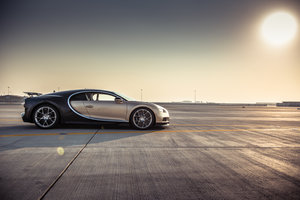 One can only guess at the pride current President of Bugatti Automobiles S.A.S., Wolfgang Dürheimer, must feel as such a prestigious award comes on the heels of his announcement that he will be retiring at the end of 2017. Obviously, an elegant final bow to the hyper car brand he has loved and nurtured over the last five years.
 "I accept Wolfgang Dürheimer's wish to retire. I sincerely thank him for the outstanding work he has done in various positions in the Volkswagen Group over 18 years. At Bugatti he successfully completed the era of the Veyron and, with the development of the Chiron, he has opened an exciting new chapter for the brand."

– Matthias Müller, Chairman of the Board of Management of the Volkswagen Group
Stephan Winkelmann will be taking his place in 2018 and comes from Audi Sport GmbH, where he has been Managing Director since the spring of 2016. Before that, he was President and CEO of Automobili Lamborghini S.p.A. for 11 years.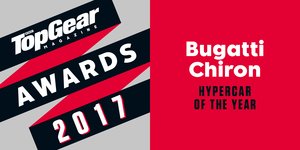 TO EXPLORE MORE VISIT: BUGATTI
Photo Credits: Bugatti Automobiles S.A.S.
SUBSCRIBE TO OUR MAILING LIST FOR MORE LUXURY TODAY!
YOU WOULD ALSO ENJOY
---