Here is a look at the new Porsche Design Tower Miami in Sunny Isles Beach, Florida that is making the luxurious ambience and technical prowess of their exotic sports cars a 24/7 experience.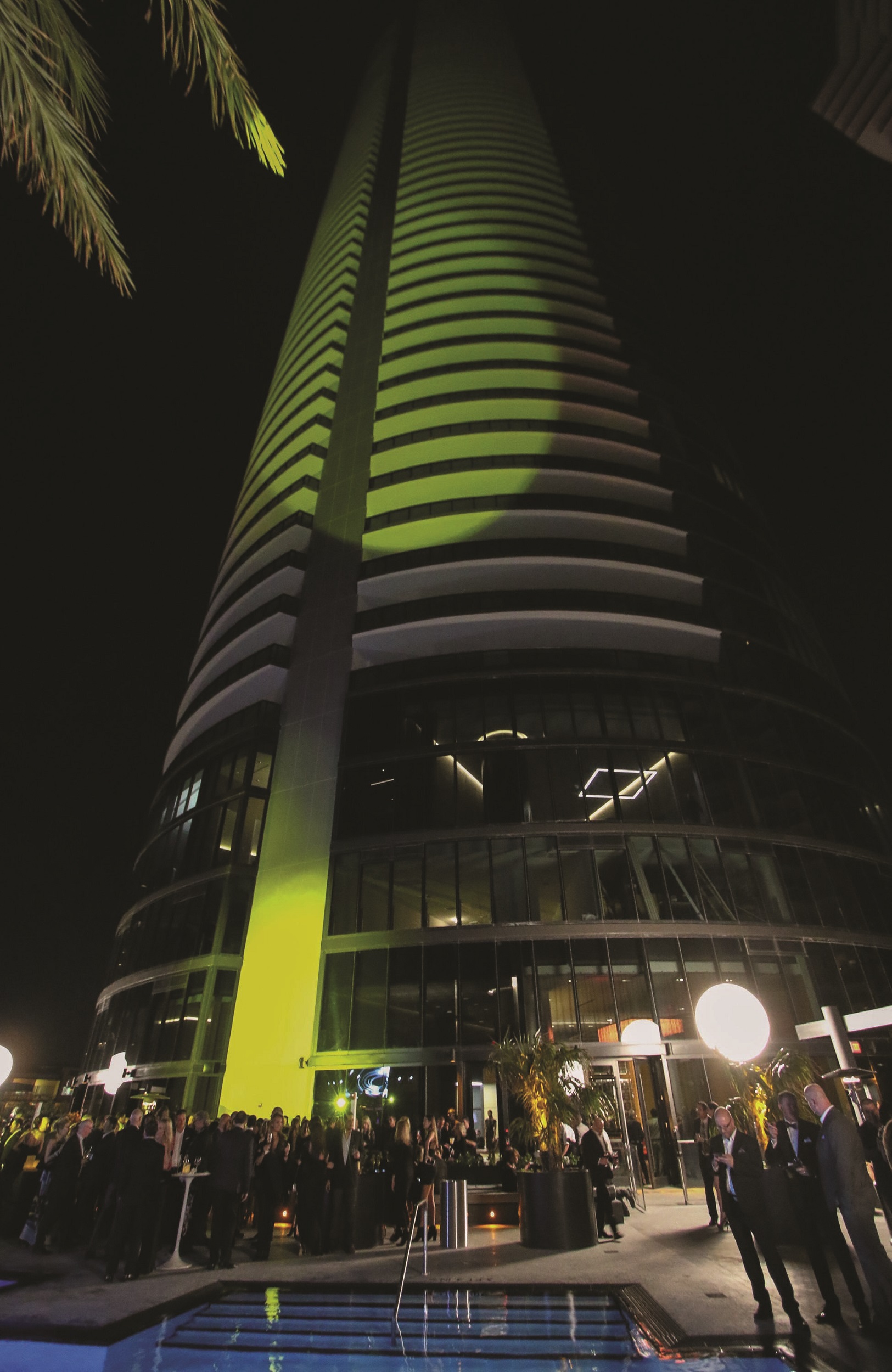 The dramatic cylindrical tower rising above the city allows for epic views of the changing turquoise ocean. It also provides ample room for the very covetable feature the 'Dezervator', a patented, revolutionary automobile elevator lift system that floats both residents and their vehicles up to their luxurious home in the sky.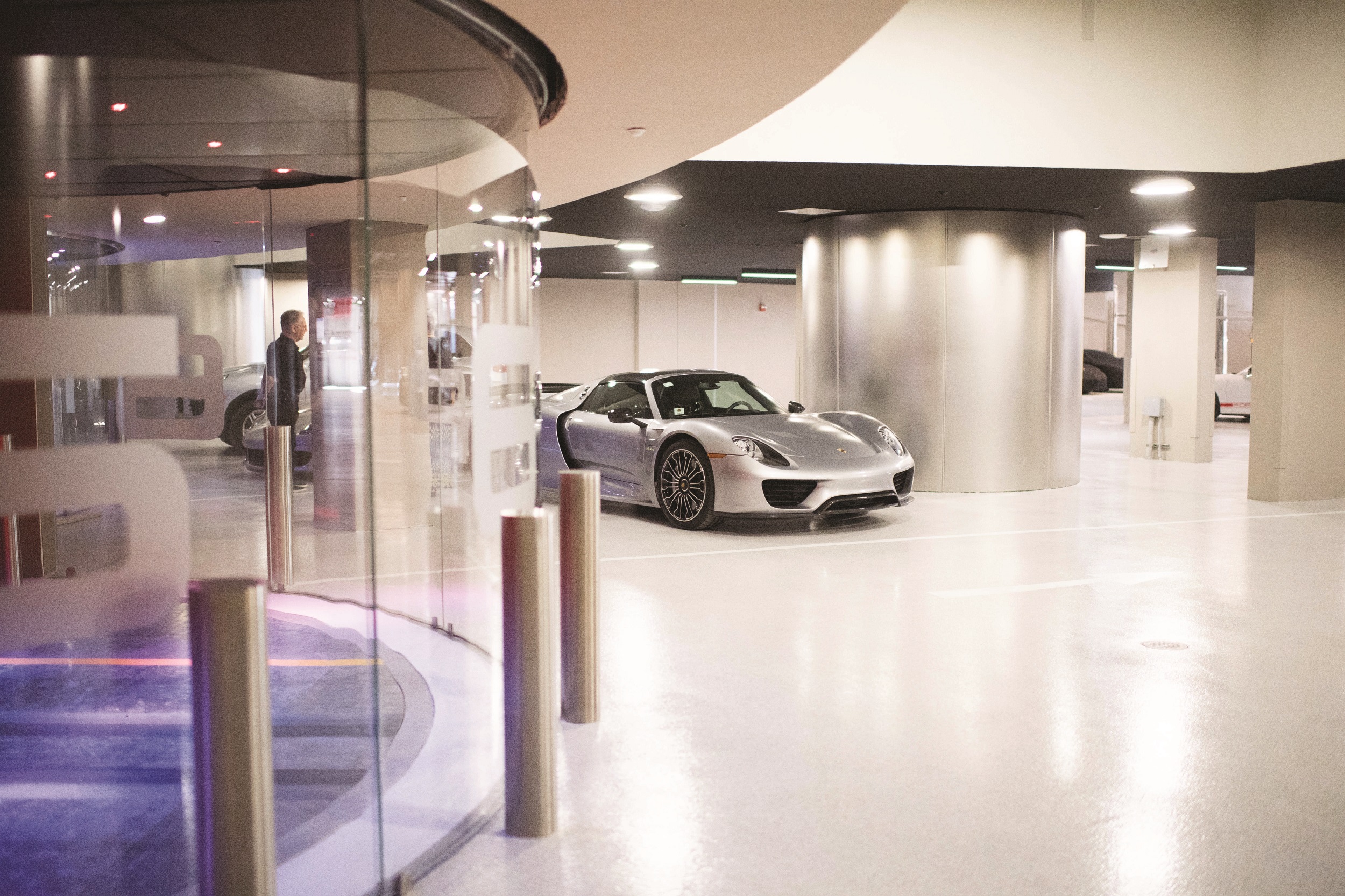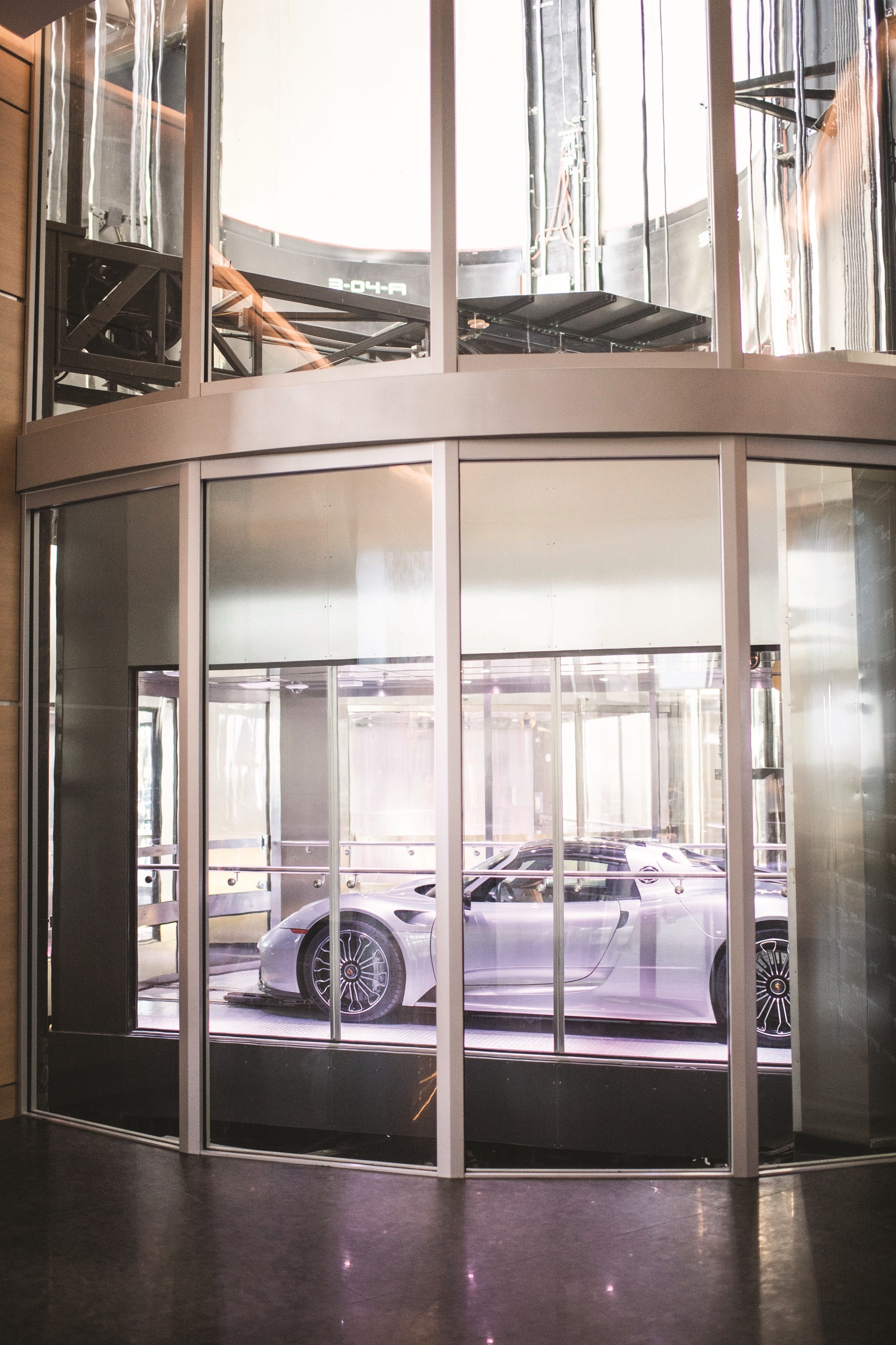 The sleek modern interiors of the 132 residences are comfortably contemporary, spacious and showcase the stunning views of the Miami skyline.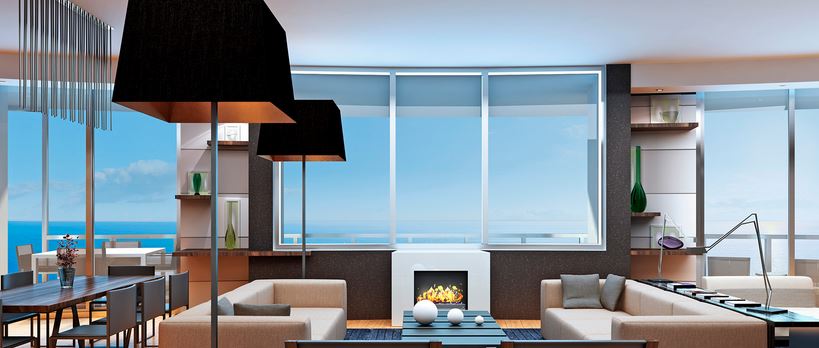 This elegant foray into residential design was created by Gil Dezer, president of Dezer Development, and Jan Becker, CEO of Porsche Design Group. Together they have taken the Porsche lifestyle in a literal direction, designing the environment that their sport car owners would feel right at home in.

"It is an especially proud and remarkable moment to debut the first-ever Porsche Design Tower," says Gil Dezer, president of Dezer Development. "Simply put, there is no other building in the world with the same level of groundbreaking ingenuity and superlative quality as Porsche Design Tower Miami. This iconic tower has not only redefined Miami's skyline, but residential luxury as we know it."

"To see the first-ever Porsche Design Tower in Miami in its final stage is mind-blowing. The functional design, which encapsulates the DNA of the Porsche Design brand, will accompany the residents in all areas of their daily life and will enable them to live a unique and innovative experience, which is characterized by the blend of function and technology. We are very proud to celebrate the Grand Opening of the Porsche Design Tower Miami together with our partner Gil Dezer," says Jan Becker, CEO of Porsche Design Group.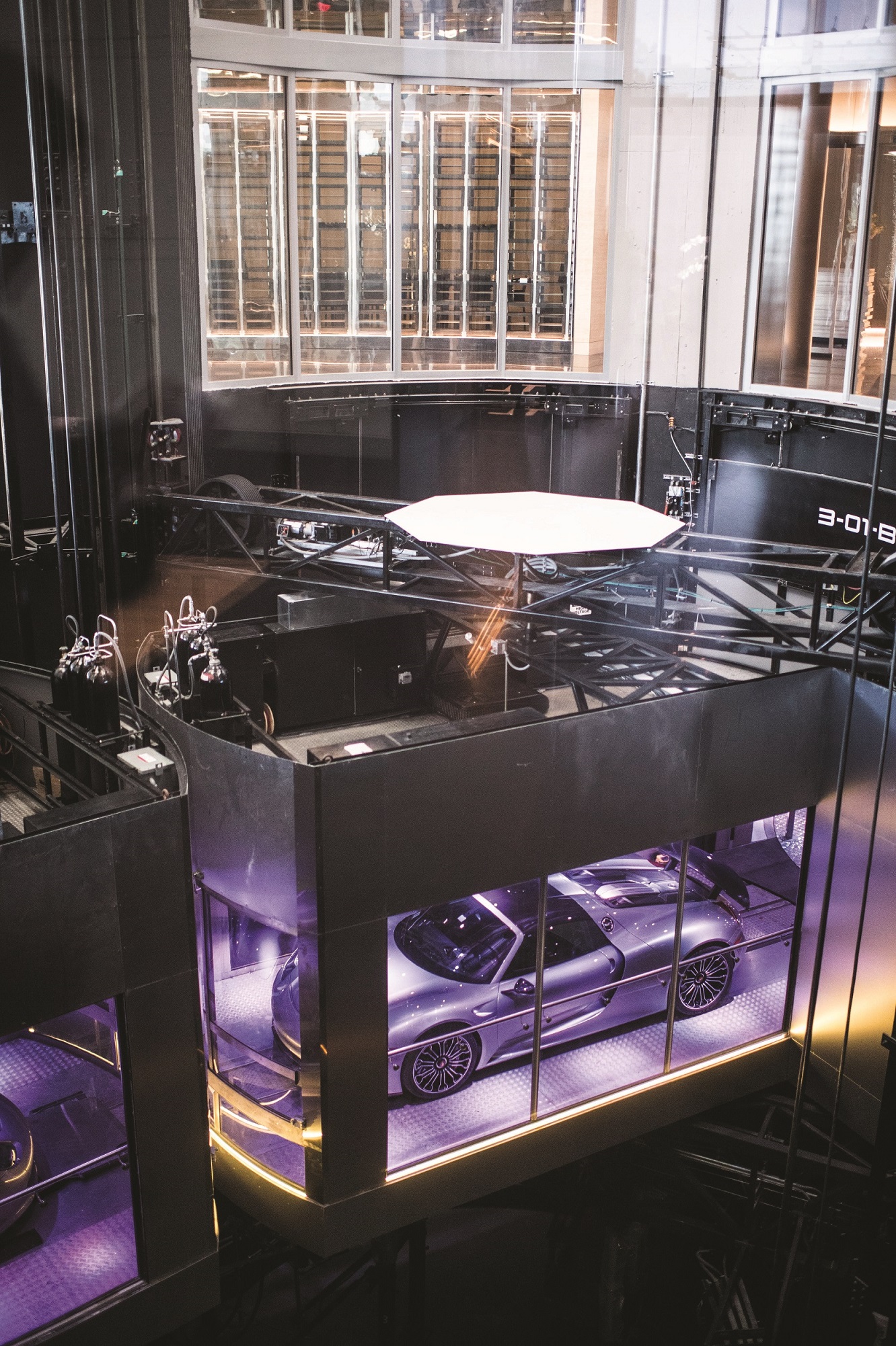 TO EXPLORE MORE: PORSCH DESIGN TOWER MIAMI
Photo Credit: John Parra, Getty Images, Timur Emek
SUBSCRIBE TO OUR MAILING LIST FOR MORE LUXURY TODAY!
YOU WOULD ALSO ENJOY
---