Here is a look at Benetti's Classic Supreme 132′, the stunning Petrus II. Benetti's style took a grandiose turn as interpreted by architect Righini, while the interiors were the vision of François Zuretti. An elegant pairing to say the least as every one of its four decks offer something special.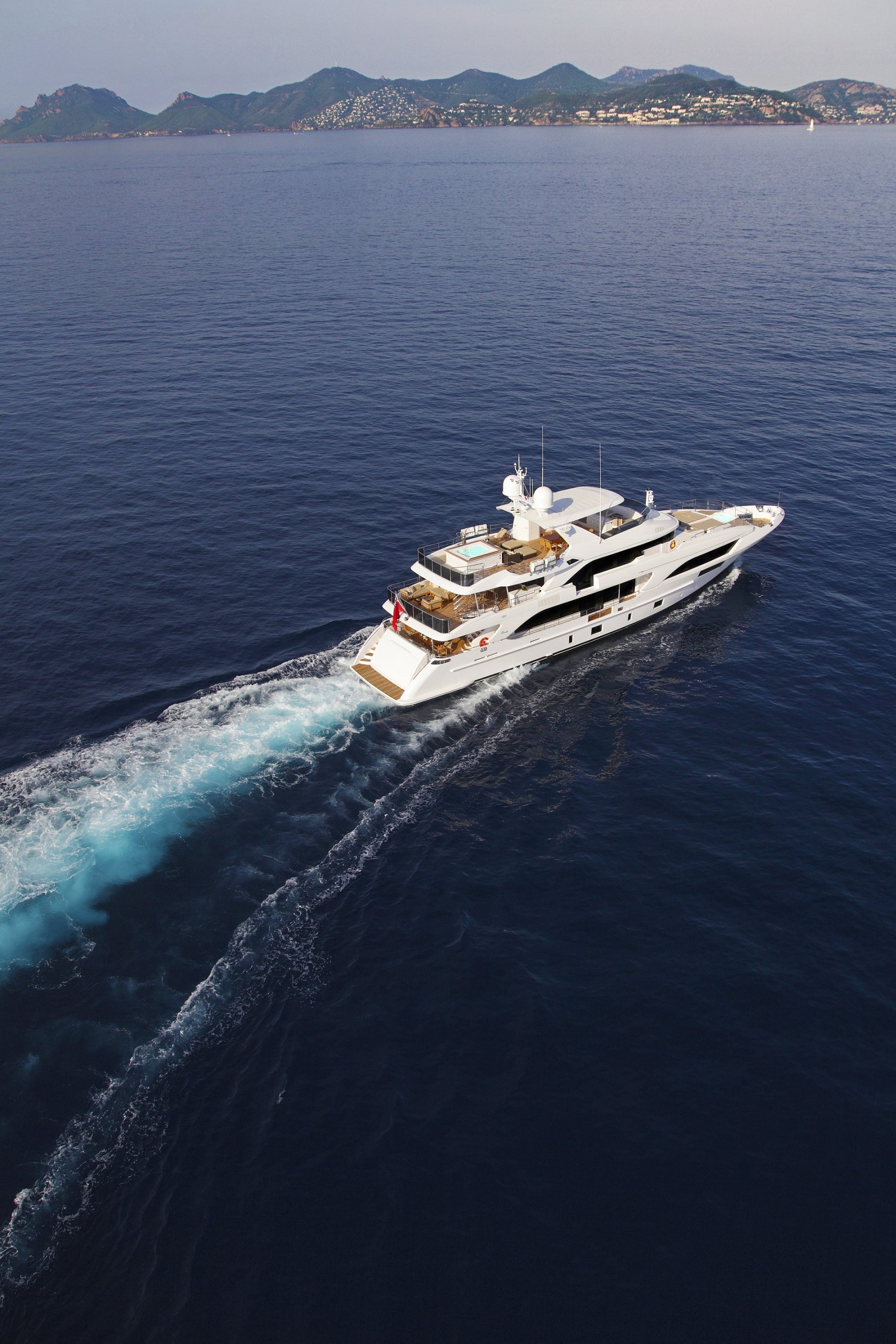 From the owner's cabin with a terrace, a double Jacuzzi (both on the forward upper deck and on the sun deck) and the open-air exterior stairways, to the external rotating pilot wings  which are retractable and disappear in the shear line. Even the design elements of the interior furnishings of Petrus II are of natural oak and wengé, enriched with handmade leather inserts, and the owners chose luxurious furnishings from Dedon and Royal Botania along with items specifically designed for them by the Benetti style office.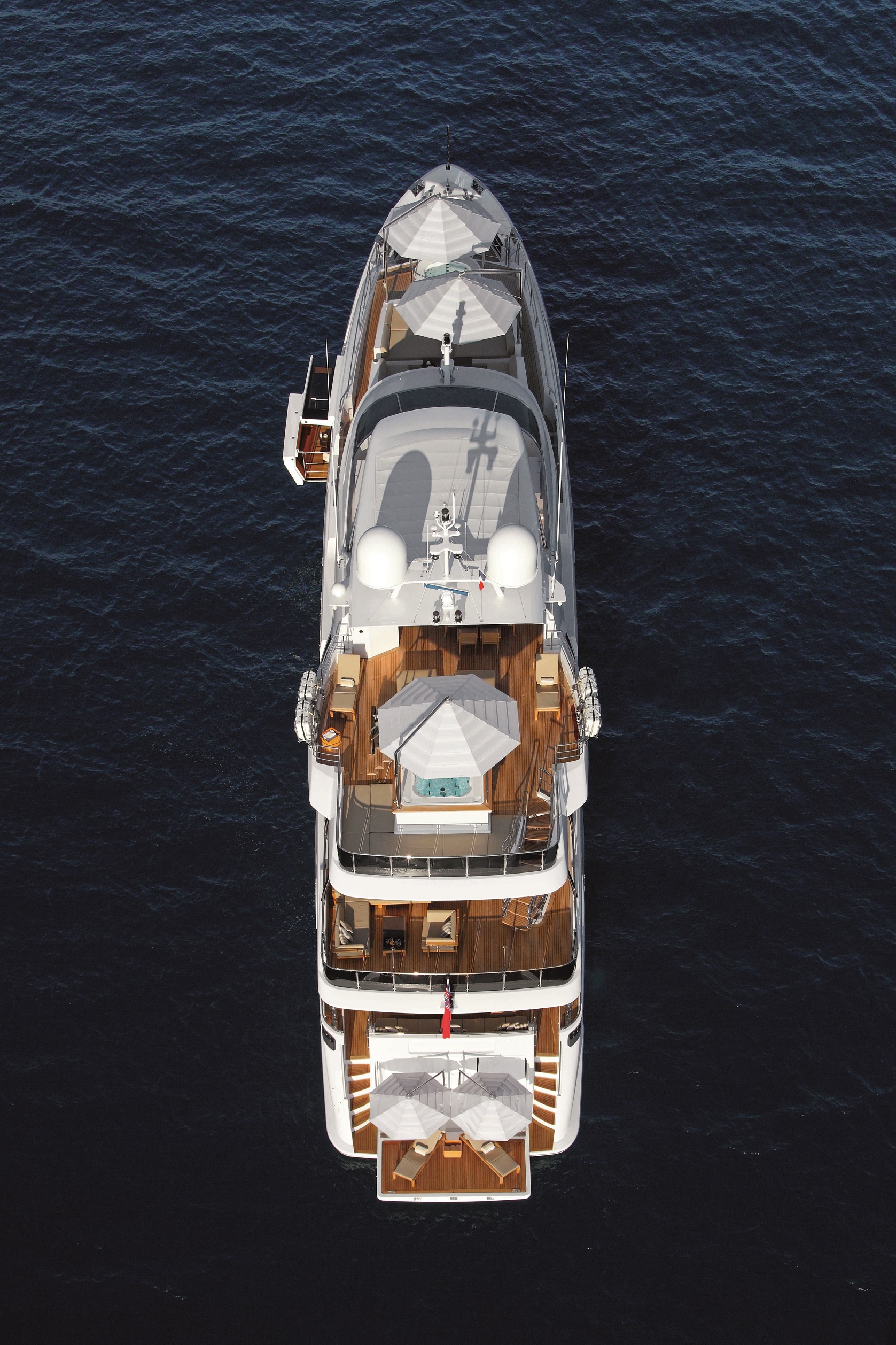 This ocean going vessel was the first hull built in their Classic range ( from 93′-145′ ), and the extravagant yet easy to use mindfulness that comes equipped in this range's innovations are impressive.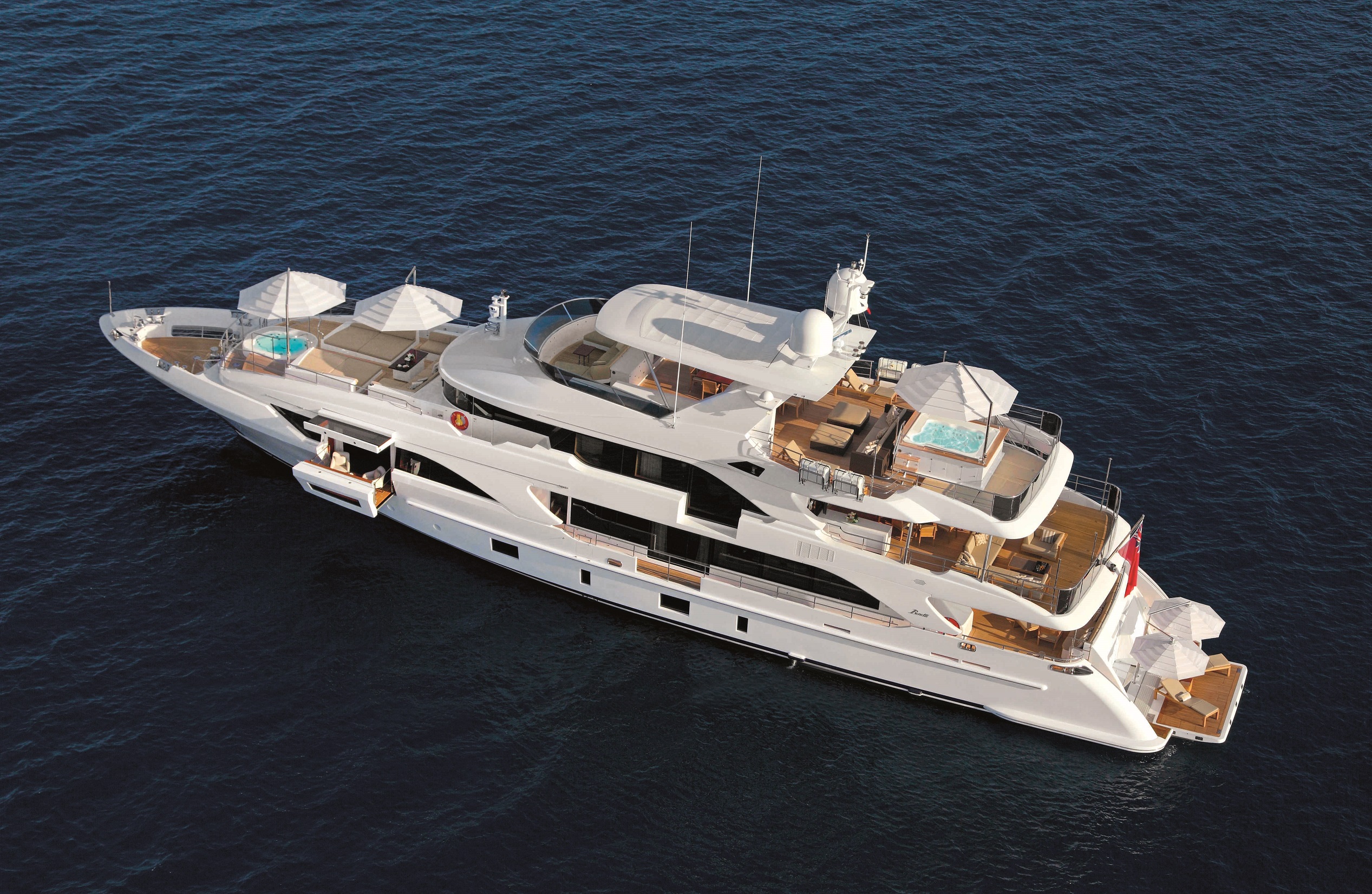 Such as the BEST platform (Benetti's Exclusive Sea Technology) integrates all on-board electronic systems (entertainment, home automation, communications and security) with a single user friendly interface. The integrated navigation system allows all the yacht's navigation and communication's systems to interact, giving a more secure and dependable management of the yacht. The design of the dashboard allows a more modern and efficient use of space with three monitors, three touch panels and three joy- sticks, which give control over the whole yacht with just a few instruments that harness current technology. The Petrus II is a joy to look at and a pleasure to drive.
To Learn More About The Luxury Yachts From Benetti Visit: AZIMUT BENETTI
Photo Credits: Azimut Benetti
SUBSCRIBE TO OUR MAILING LIST FOR MORE LUXURY TODAY!
YOU WOULD ALSO ENJOY
---