IT'S IN THE STARS

The Métiers d'Art Copernicus celestial spheres 2460 RT collection elegantly expresses the creativity of the Vacheron Constantin master-artisans. Inspired by the great mathematician and philosopher, Nicolas Copernicus, who in 1543 published De Revolutionibus Orbium Coelestium, a revolutionary theory of heliocentrism, demonstrating not only that the Earth spins on its axis and has a satellite, the Moon, but above all that it gravitates around the Sun – truly groundbreaking work of his day given the scientific body of the day believed the Earth was the center of the universe. In his honor Vacheron Constantin have imagined a timepiece with three dials each with different interpretations of the same theme.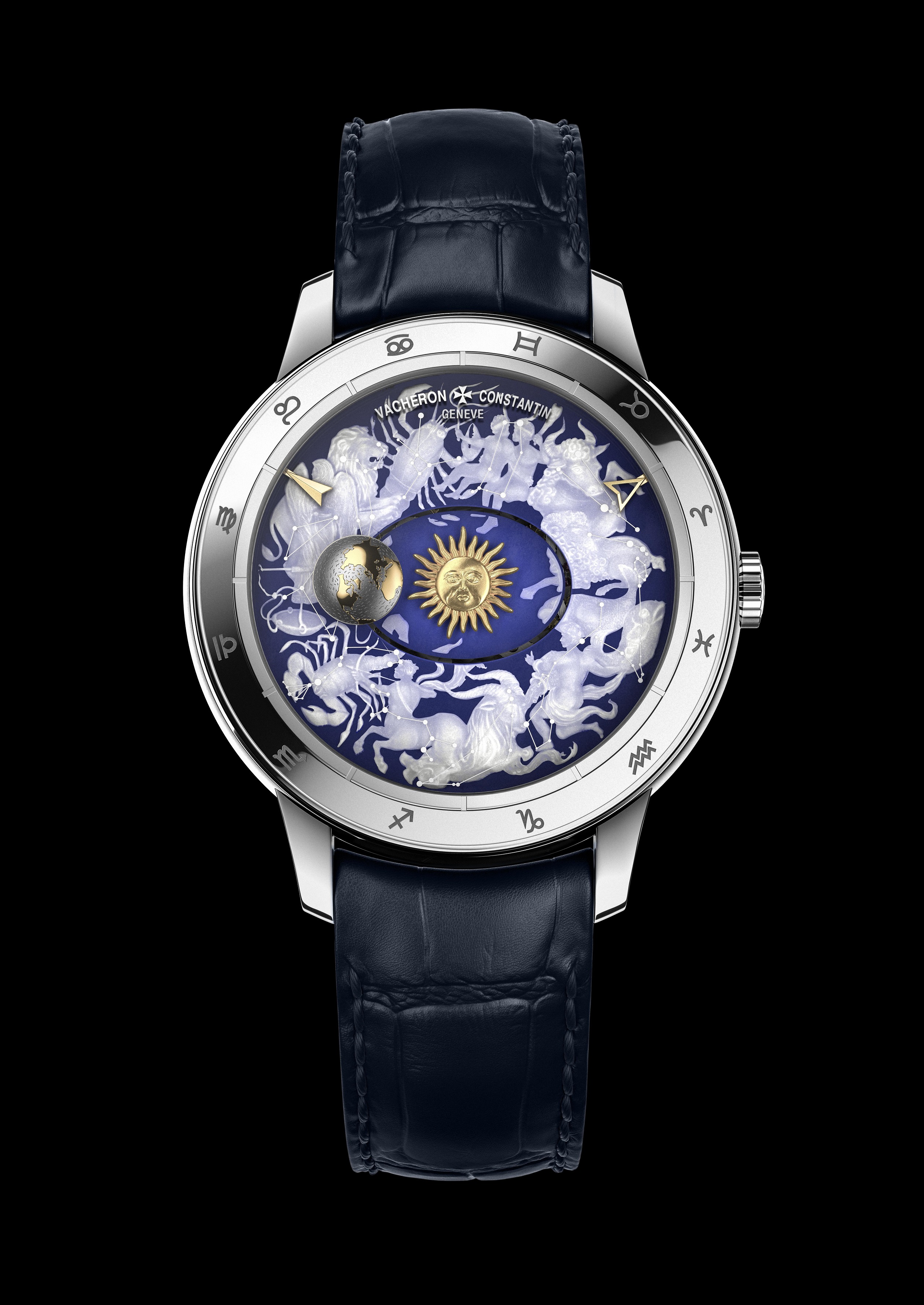 The beautiful baroque styled artwork is inspired by the graphic depictions of Andreas Cellarius, a 17th century Dutch-German cartographer, author of the most important colorful sky map, Harmonia Macrocosmica. The dials of the collection comprise two distinct parts. The oval centre bears a Sun with a glowing hand-engraved pink gold face, while the outer disc is dedicated to three decorative craft variations.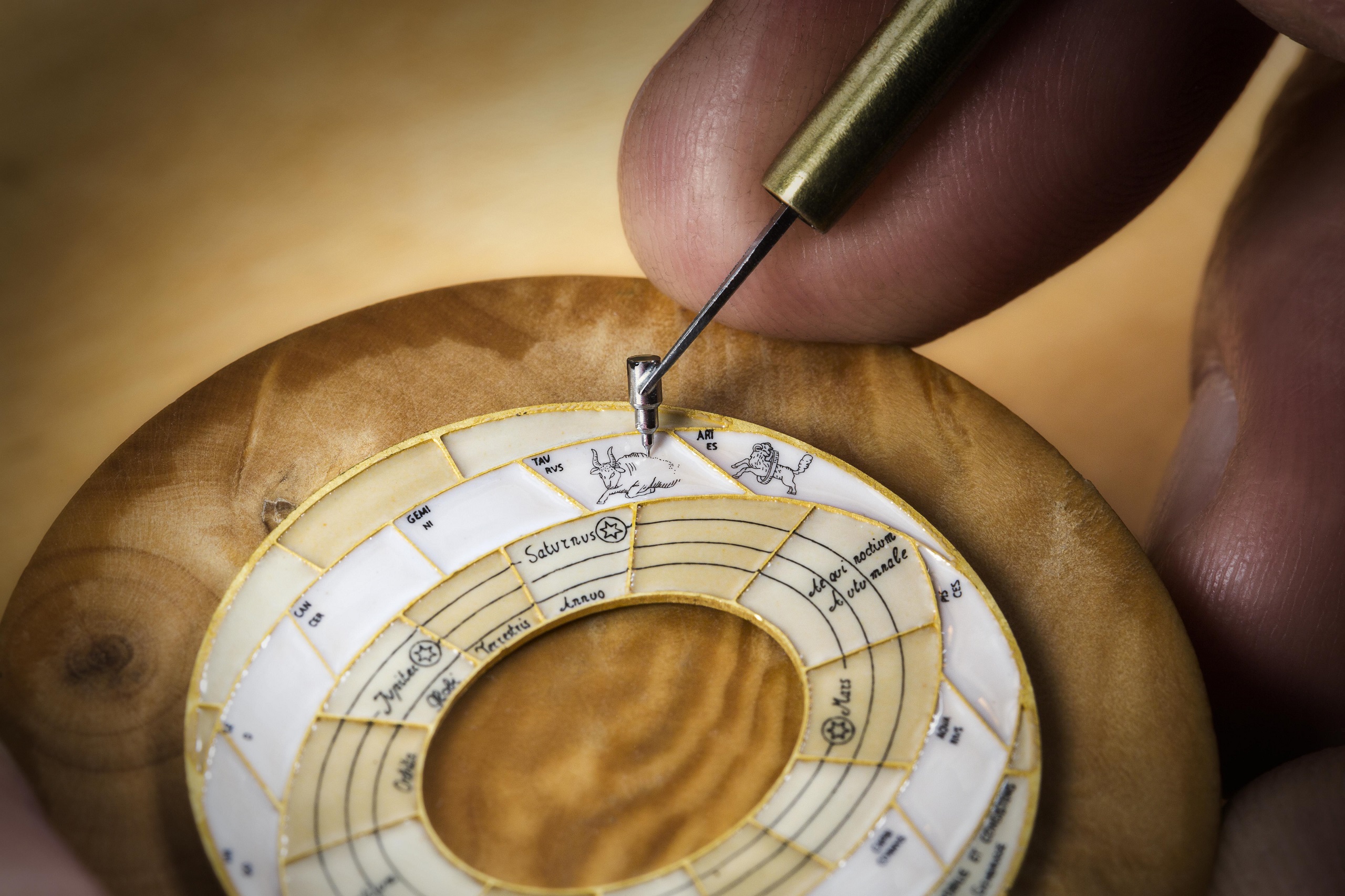 Between these two, a tiny elliptical groove offers space to display the orbit of the Earth. The latter is represented by a petite gold disc, slightly domed and measuring barely 6.8 mm diameter, bestowing a polar view of the continents based on a Lambert conic map projection.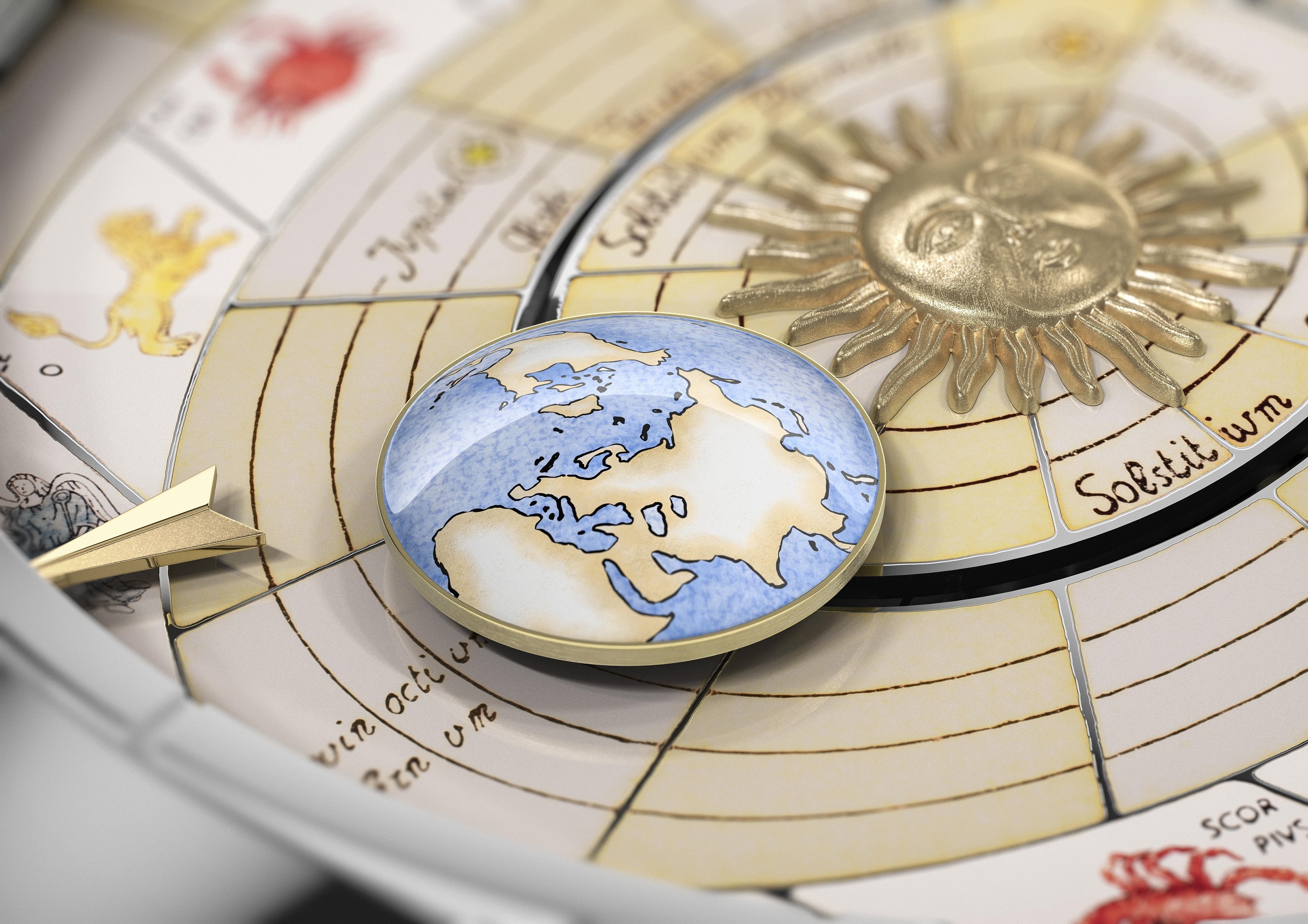 These Hallmark of Geneva certified timepieces are driven by a mechanical self-winding Manufacture-made movement, calibre 2460 RT; taking three years to design by the Vacheron Constantin developers it provides the possibility for the staging of the fascinating view of the sky by reproducing the heliocentric system.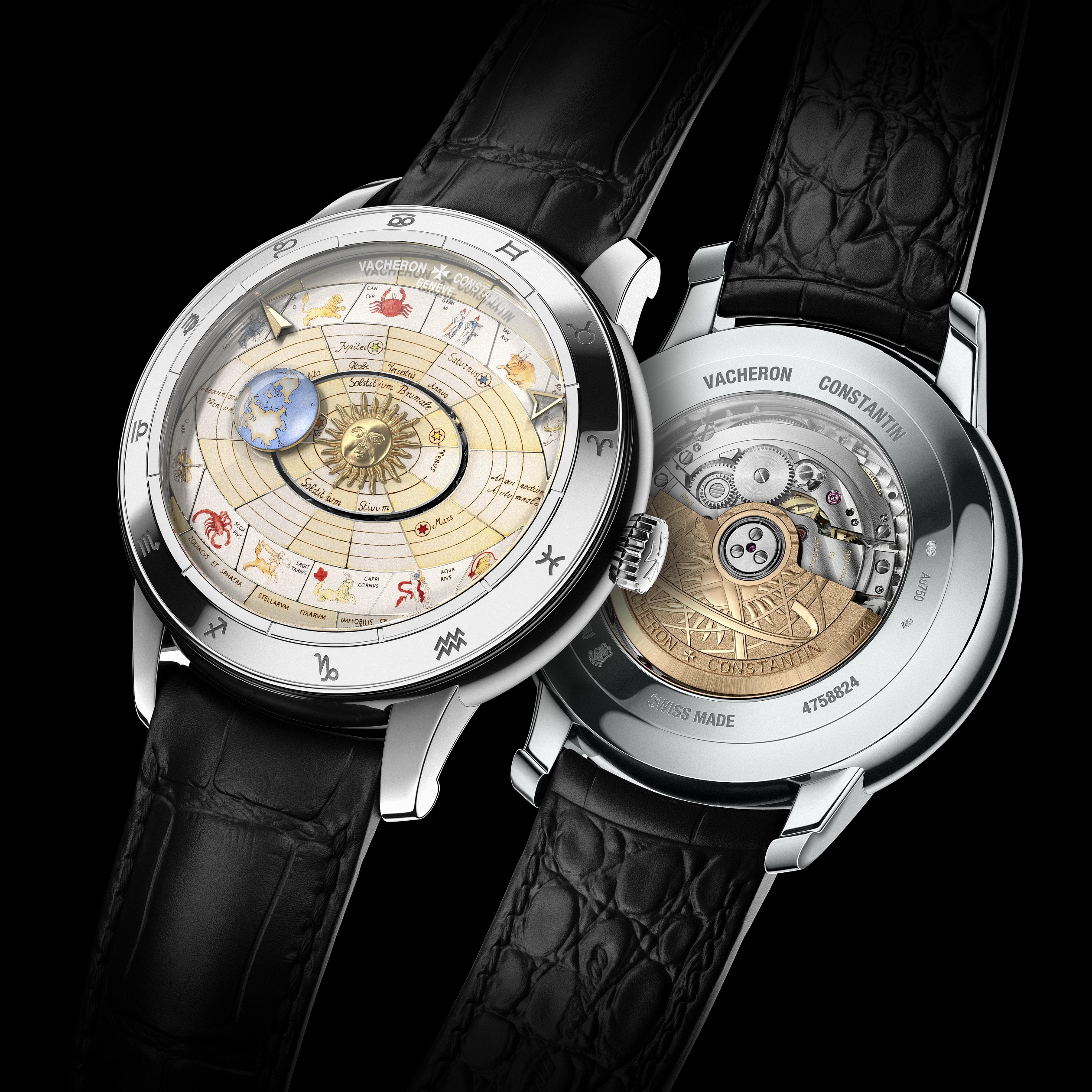 The time is displayed by two triangular peripheral hands in 4N gold – a cut-out one for the hours and a solid one for the minutes – that glide around the dial rim. These pointers are driven by large dedicated wheels positioned on the outer part of the calibre.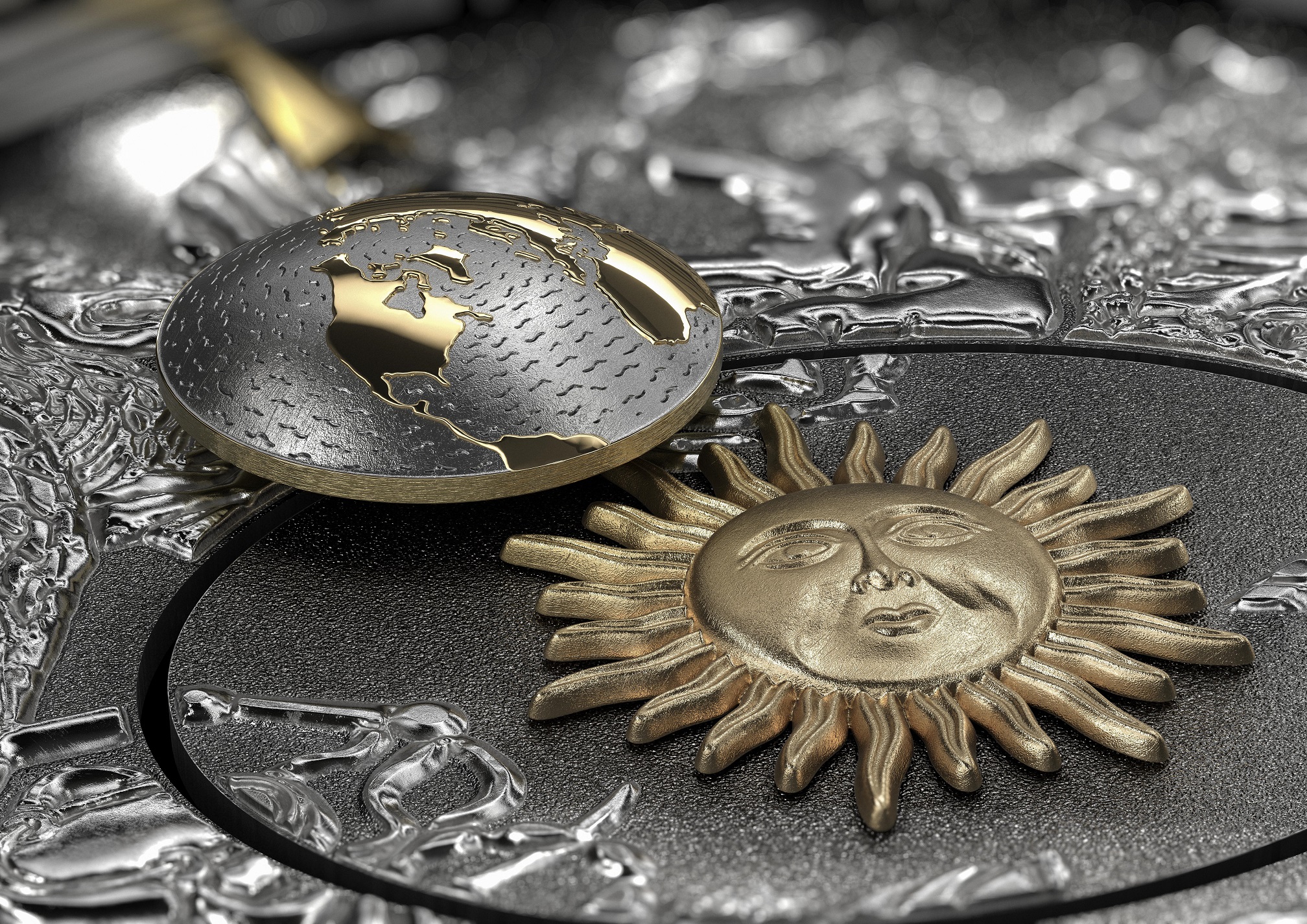 The elliptical path of the Earth around the Sun is a key highlight of this watch, its presence important and powerful, providing continuous information as the days go by. The first complication takes the form of the Earth that spins on its axis in a 24-hour rotation period, corresponding to a mean solar day. The second complication achieved by means of a 'tropical' gear train is the Earth's elliptical orbit around the Sun in 365.2421898 days, meaning one tropical year. Extreme precision, the device operating this realistic motion of the Earth requires a one-day correction only once in 8,000 years!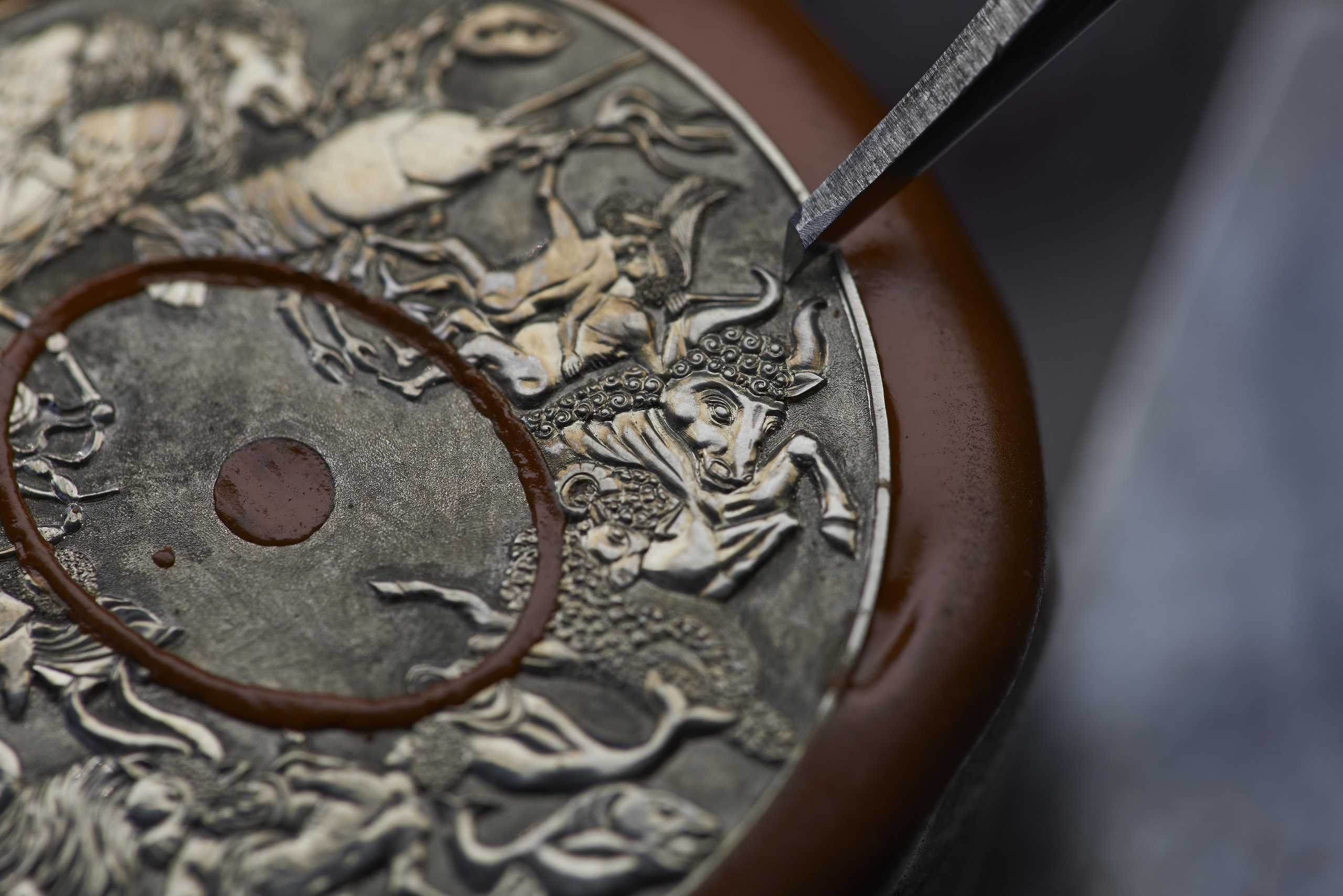 It is this level of precision that the Maison holds itself to and by which the Vacheron Constantin name bears a trusted gravitas for collectors for over 260 years.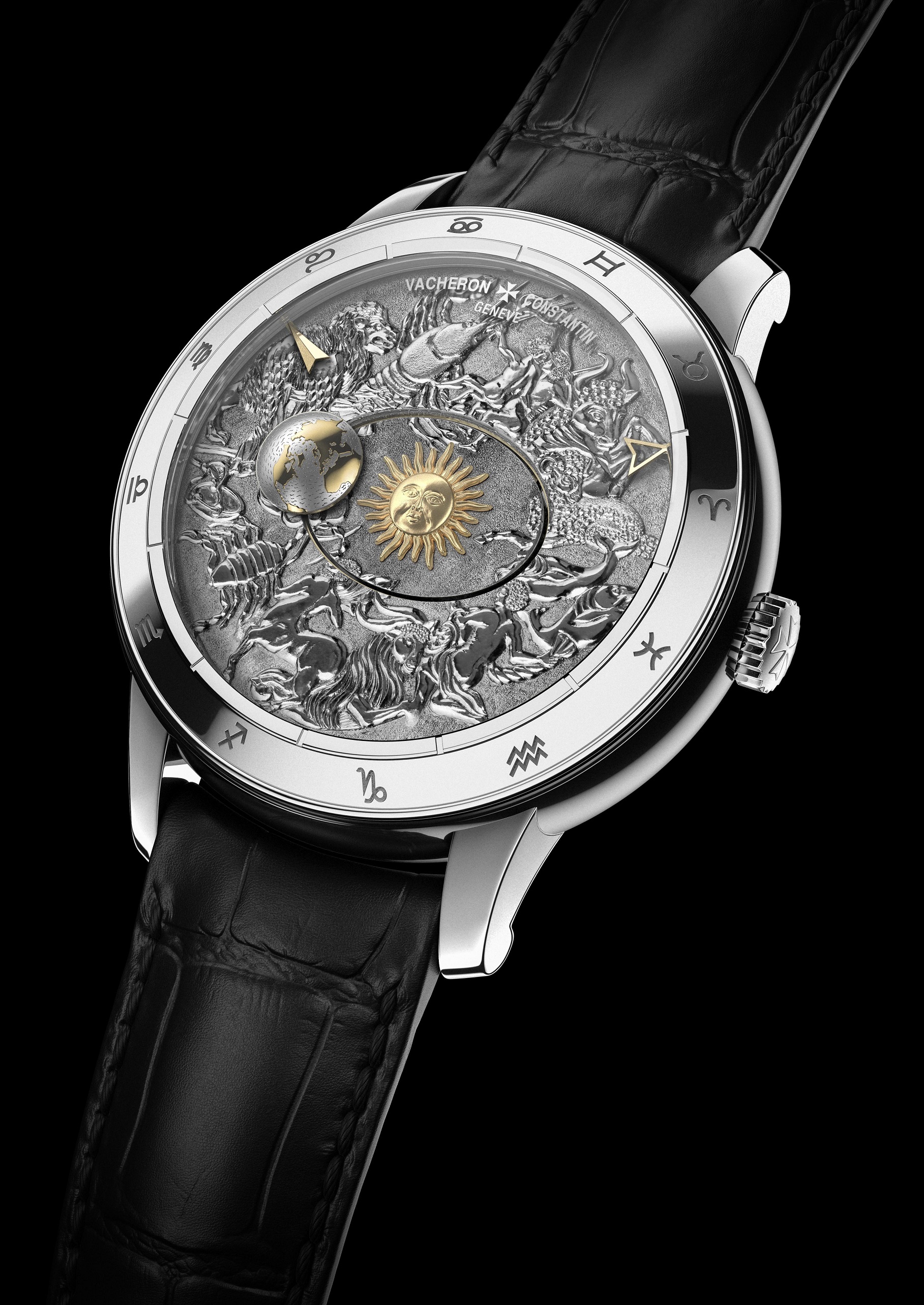 To Learn More Visit: VACHERON CONSTANTIN
Photo Credits: Vacheron Constantin
SUBSCRIBE TO OUR MAILING LIST FOR MORE LUXURY TODAY!
YOU WOULD ALSO ENJOY
---