DINOSAURS IN WONDERLAND
The contemporary and modern art gallery, Galerie Dumonteil, in New York,  is once again creating an incredible exhibition.
Known for their specialty of curating works with a perspective on the animal kingdom for over 30 years, they have played a major role in the discovery and rediscovery of the amazing figurative artists from the 20th Century. Showcasing the talents of those whose greatest inspiration is nature herself, from Bugatti to Giacometti, Guyot, Pompon to Artus, along with many more.
This special exhibition features the animal kingdom from long ago. Nothing is extinct to the artist's eye and the French artists Claude Lalanne and Francois-Xavier Lalanne have proved that on a grand scale as they have introduced the world to their vision of the 'Dimetrodon'.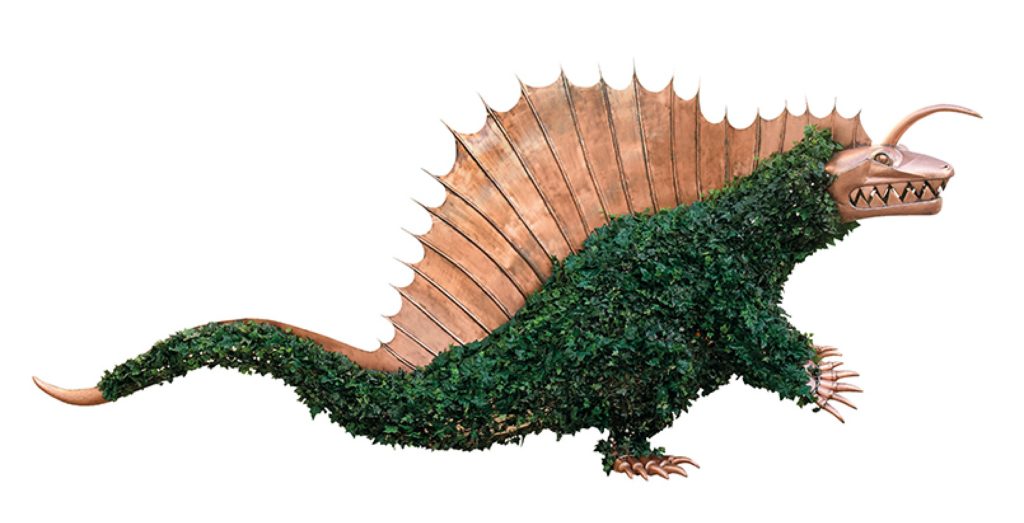 Claude LALANNE (born in Paris 1924) and François-Xavier LALANNE (Agen 1927 – Ury 2008) inspirational works tell stories related to the literary universe, including "Alice in Wonderland" by Lewis Caroll with special emphasis on the quote as well as their inspirational drive: "To please a child I loved".
The LALANNE exhibited a dinosaur fountain at the Monte Carlo Sculpture Biennale, they won an award at the Smart Festival in Los Angeles and created 6 dinosaurs installed in Santa Monica, California in 1989.
Olivier Gabet described their creation in a text published in 2010 for the exhibition at the Arts Decoratifs in Paris curated by the architect Peter Marino as: "In this moment of tension in the universe, nature takes a new meaning."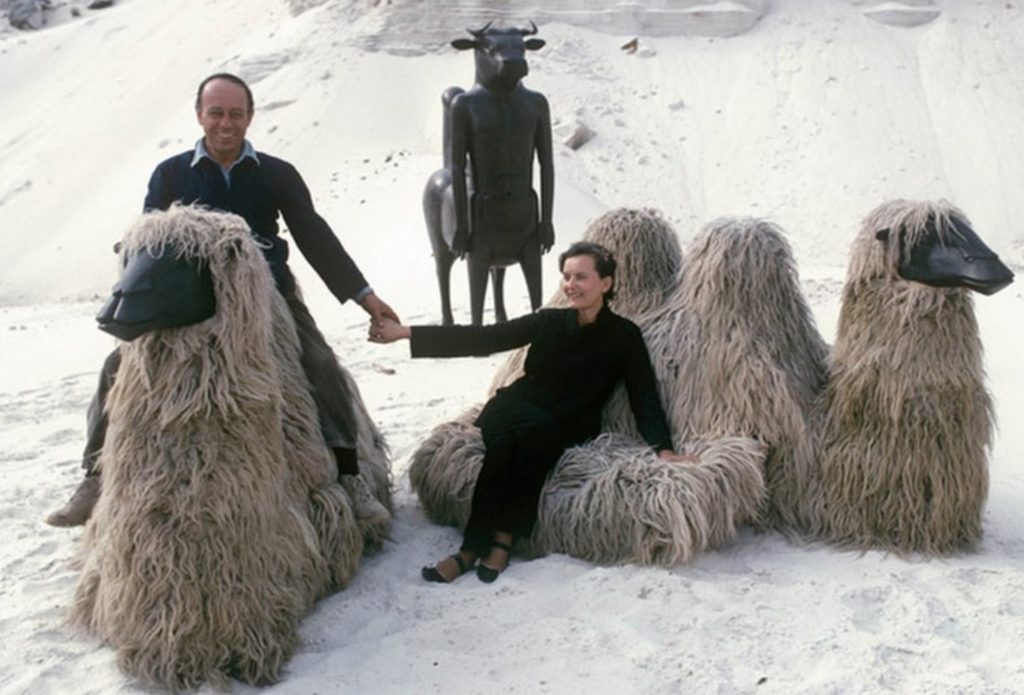 The talented creation "The Dimetrodon" which means "two sizes of teeth", featured by the LALANNE, was undoubtedly the star of the mammalian reptiles that lived during the Permian period between 280 and 265
million years BC. Scientists have found fossils in North America and Europe. The mammals used to have a spectacular wing on the back and a huge skull doted with a set of two different teeth (shearing teeth and sharp canine teeth) allowing them to chew their food before ingesting, that differentiate them from non-mammalian reptiles.
The Dimetrodon had a huge dorsal sail, like the Edaphosaure, that was supported by the neural spine, each attached to a vertebra. This wing probably allowed them to regulate the body temperature, warming or
cooling the body depending on how the Dimetrodon was oriented towards the solar radiation.
The exhibition is currently on exhibit until the 15th of January, 2017 at the  Dumonteil Gallery New York, 475 Park Avenue New York NY 10021.
To schedule an appointment to visit this whimsical exhibition visit: Galerie Dumonteil – New York

Photo Credits: Galerie Dumonteil
SUBSCRIBE TO OUR MAILING LIST FOR MORE LUXURY TODAY! 
YOU WOULD ALSO ENJOY