The world renown Parisian luxury goods company diptyque is known for luscious scents, fragrances and candles, that adorn a body or inhabit a room, however many people have forgotten that the company originally began in 1961 as a little boutique on 34 Boulevard Saint Germain, where the founders offered unique textiles that they designed, along with other treasures that they offered such as, Italian glass beaded necklaces, hand-sewn change purses, and specially blended potpourris.
Since 2014 the company has reconnected with the heartbeat of the brand and has redeveloped a collection of limited edition objects and fragrances that are in keeping with the bohemian and eclectic spirit from whence it all began.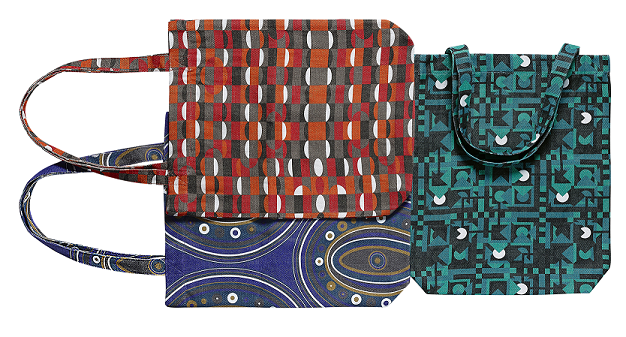 This year's 34 Collection not only offers a truly rich fragrance palette but also delves deep into the past. By searching through the historical graphics archives designed by the founders, diptyque has revived an important piece of their history. While scent is an ethereal art, an intangible experience felt deep within our soul and mentally interpreted as visions flashed across our mind and heart, textile art is one where we experience our world in a very physical way. The feather soft touch of a baby blanket, the sturdy canvas of our favorite travel bag from high school, your boyfriends cashmere sweater; each fabric distinctly moving and emotional, yet it communicates on a different plane. The special inner knowing of diptyque shows itself as they adroitly demonstrate the craft masterfully, transforming small day-to-day objects into significant treats to be enjoyed throughout the day, a mosaic of pillow covers, pouches, and tote bags.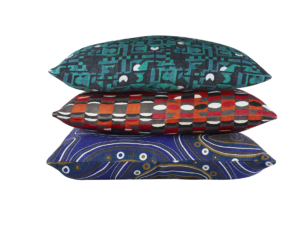 Of course they had to source the right partner for this endeavor, needing only the finest of linens, in their pursuit they came to western Flanders, the village of Meulebeke, where the search ended at Libeco, a family business founded
in 1858. Five generations of expert linen makers have been selling their impeccable weaves to connoisseurs in Japan, Australia, New Zealand and the USA. It was the perfect match for their bespoke collection.
"When we met with diptyque, we were particularly touched by their love of beautiful fabrics,
the roots of their brand history. They immediately understood why we strive for perfection."
Jimmy Peirs, Libeco.
Illustrator, Charlotte Gastaut, was moved by the graphic legacy of diptyque, in particular, the Légende, Prétorien and Paladin motifs. Charlotte freely developed new color plays and subtle pairings of abstract shapes.
"Working on fabric and patterns has always been an essential aspect of my career. It was very
moving to draw this connection between my world and that of a brand with which I grew up."
Charlotte Gastaut, Illustrator
Also of note for this year's 34 Collection is their perfume. Each year diptyque has chosen an exceptional harvest to which it has dedicated a specific fragrance. In 2016, the winner is a field of May Roses in Grasse which inspired the
perfumer Fabrice Pellegrin to create this new Essences Insensées. The airy centifolia, cabbage rose from Provence, has become a rare treasure on the Riviera. The rose reigns queen once more as on the skin Essences Insensées shows herself rather addictive and balm-like, with honey and red fruit accents. To capture this scent diptyque chose Waltersperger, France's last semi-automated glass master, to developed this geometric onyx bottle that resembles a fine-cut precious gem.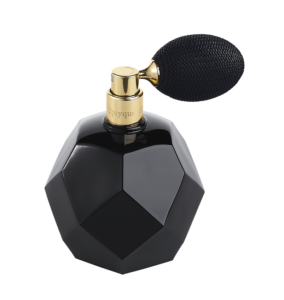 "The bottle looks vintage because it doesn't
coincide with the standards of today's perfume
industry. Our manufacturing approach is still
primarily manual, which gives us greater
flexibility to create truly exceptional bottles."
Arturo Franco, Waltersperger.
Waltersperger also created a truly vintage-meets-Bohème aesthetic for their Kimonanthe fragrance.  An essence that unravels slowly as sacred Japanese 'zukoh' incense powder and osmanthus, a white flower from Asia that calls to mind apricots, milk and leather, collide. The meeting of two worlds in one bottle.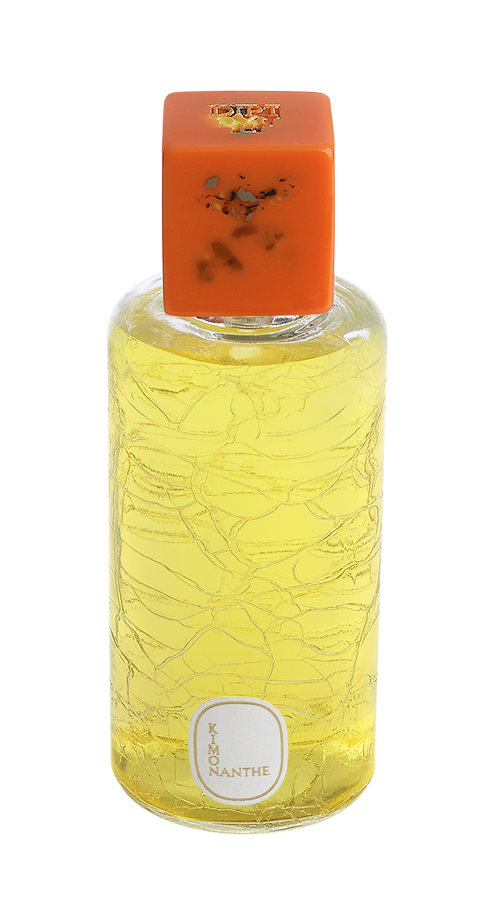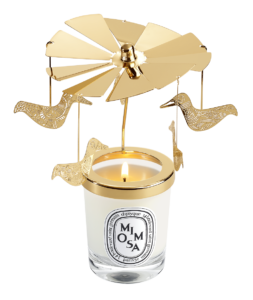 Though this collection has so many fun and intriguing facets to it, such as the whimsical candle carrousels, and origami glass photophores, that absolutely should be explored this holiday season, we will leave you on a very delicious note. If you are going to do something you should do it right and this is something diptyque takes pride in, so when they decided to chose the oh-so-French madeleine cookie as inspriation, well, magic happened. Product Creation Director, Myriam Badault, happened to discover that the diptyque founders' home in Normandy, aptly dubbed "Les Lilas", was previously the post office where Marcel Proust used to send his mail, genius inspiration came in the form of a yummy, refreshingly lemony and
comfortingly fluffy inside, madeleine, just like the one described by Marcel Proust in Swann's Way, volume one of his literary masterpiece, Remembrance Of Things Past. She asked the perfumer Fabrice Pellegrin to create a scented wax that would make connoisseurs' mouths water. She told him about the famous Dax madeleines made by the Cazelle bakery, founded in 1906. A simple sponge cake that's so irresistible even the raw, melted butter dough gets your taste buds dancing. No one knows how many madeleines were savored in order to perfect the formula for this one-of-a-kind candle, Fabrice won't say, but we can say it was just the right amount.
"To make this fragrance, I captured the aromatic molecules given off by a madeleine, like
an olfactory snapshot. I used this scientific analysis as the base and then focused on the
most addictive and lemony notes. The sweet smell of pastry needed to be as compelling
as a magnet. We tested it in our offices!" Fabrice Pellegrin, perfumer.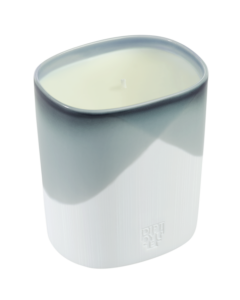 For all this and more visit: diptyque Paris
Photo Credit: diptyque
SUBSCRIBE TO OUR MAILING LIST FOR MORE LUXURY TODAY!
YOU WOULD ALSO ENJOY
---