The Roman design gallery Giustini Stagetti and Formafantasma have collaborated to create a very special collection 'Delta', curated by Domitilla Dardi, who is the design curator of MAXXI Architecture in Rome. A unique perspective on Roman design with a studied focus on historical elements, stripped and raw, leaving only essential lines and refined beauty.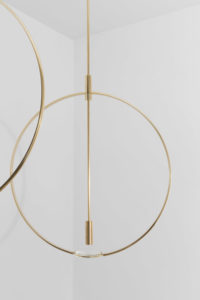 This is part of the gallery's 'Privato Romano Interno' program curated by Emanuela Nobile Mino that, since 2012 with the first collection designed by Fernando and Humberto Campana, commissions designers to use Rome as a source of inspiration for new furniture pieces.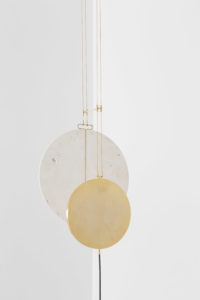 The delta of a river develops from deposition of debris carried by water over millennia. Here, more directly referring to the river Tevere which is the main watercourse of Rome, the title of the collection expresses the characteristic mix of architectural styles of the city that as sediments has grown multi-layered over the centuries.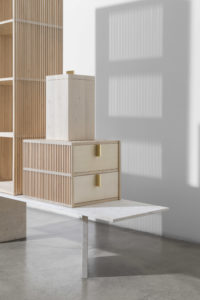 The designers have been particularly attracted by very mundane objects of the Imperial Rome and while some artifacts shown in the museums have served as inspiration, others have been directly sampled and carefully updated for the contemporary use. In the case of the porcelain pieces for instance the designers decided to change as little as possible in the forms and even the chosen colors are a very clear reference to the history of Roman pottery: In contrast to contemporary fashion, red was used for almost 500 years and black for other 500. The only addition to the very sober pallet is a subtile off-white color.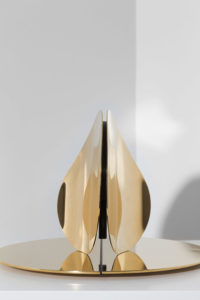 While working on the project the intriguing beauty of the ruins that have  survived over the centuries stripped down of almost any decoration and the functional perfection of the utilitarian objects conserved in the museums, appeared to the designers as extremely contemporary and naturally connected in the design attitude to some of the 20th century rational architecture built in Rome. Because of this you can find this aesthetic most especially in the cabinet, the gridded wood containers mounted on the travertine. The structure recalls both the marble benches on the terrace of the 'Palazzo dei Congressi" of by Adalberto Libera and Luigi Moretti's SGI building at the EUR area in Rome.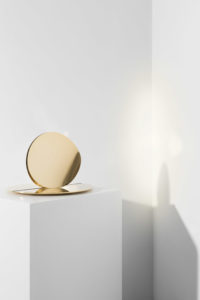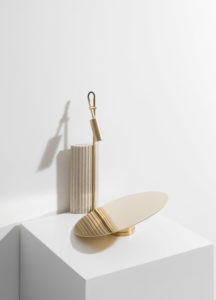 This special exhibition will be open from September 30 to October 22, in Rome, Via dell'Arancio 46 / 49, Italy. The exhibition will be shown at the New York TEFAF show in New York at the SALON: ART+DESIGN 2016, Booth C4, on Park Avenue.
To learn more about this exhibition, visit: Giustini Stagetti- Galleria O. Roma
Photo Credit: Giuseppe Brancato
SUBSCRIBE TO OUR MAILING LIST FOR MORE LUXURY TODAY!
YOU WOULD ALSO ENJOY
---