Sometimes fine art is something splashed across the canvas in fiery moments of inspiration and passion, a tableau of emotion. On the opposite side of the spectrum, sometimes fine art is a million years in the making, letting the magic happen quietly and delicately, creating something that has been captivating us from time immemorial. Studio Greytak is a conceptual project created by John Greytak, who creates stunning objets d'art, furniture and lighting, and jewelry out of millions of years old gems and minerals. Harnessing the treasure of nature, he is known for taking beautiful, raw specimens and spotlighting nature's beauty in fabulous and glittering collectible designs.
John Greytak owns Bearmouth Ranch, a conservation ranch bigger than Manhattan, located in the Treasure State of Montana where the Studio Greytak initiative is headquartered. Bearmouth is located in the Garnet Range, where John holds the highest peak in the range, Mount Baldy. This range is famous for many precious metals and minerals such as gold, silver, garnet, rubies, diamonds, travertine, quartz, jasperite, onyx and granite along with natural materials such as petrified wood, elk antlers, and moose paddles, which they use in their designs. Additionally, Bearmouth has a labyrinth, ancient pictographs and the largest, most complete ghost town, all of which are accessible by ATVs.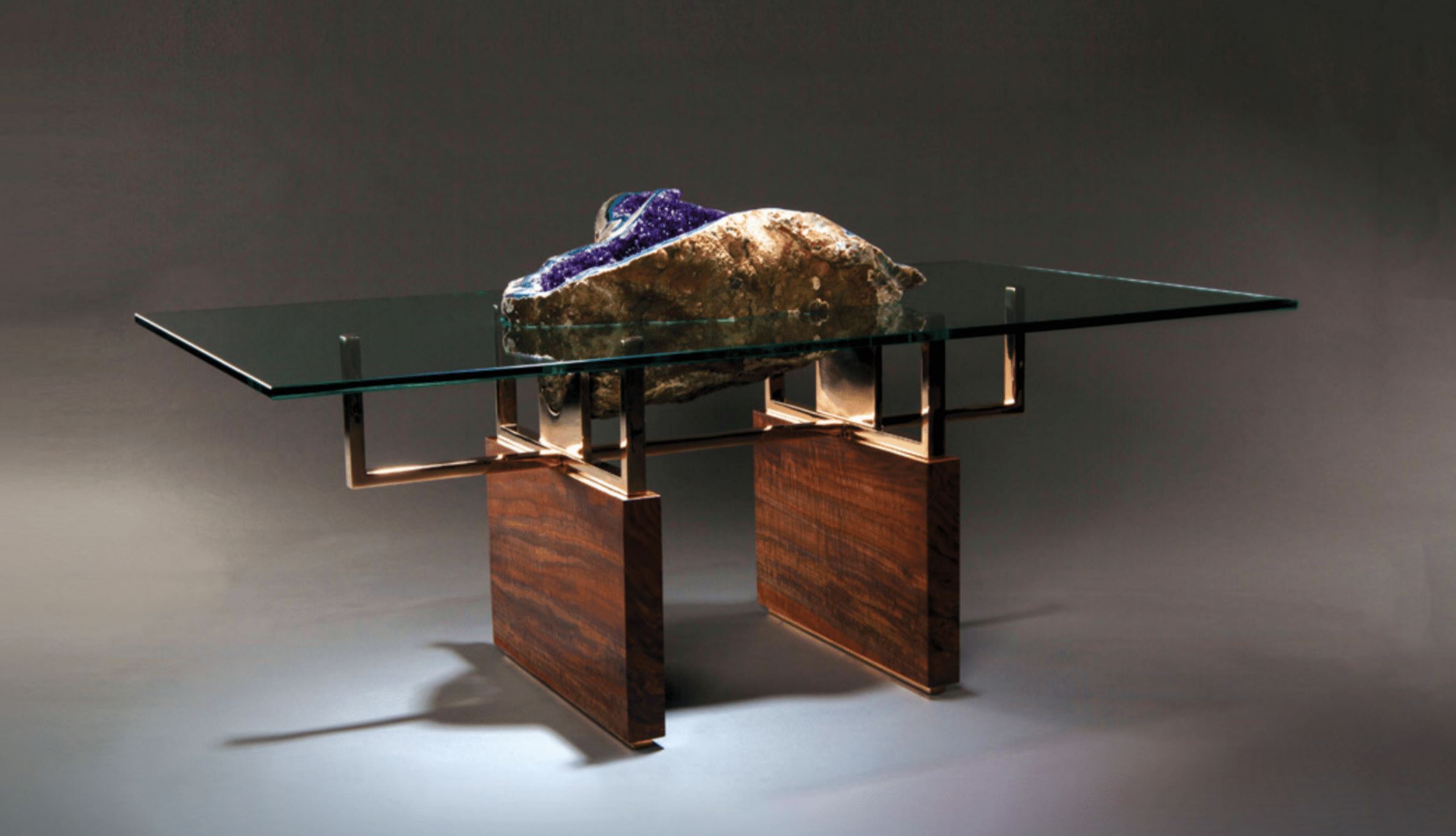 Beyond being home to impressive natural elements, Bearmouth Ranch has very close ties with 12 native tribes who, since the 1500's, come to the ranch each year to have their teenage boys do what is called a "Vision Quest," a quest to find their purpose in life. Additionally, the Salish Kooteney Tribe used the ranch as their homestead lands.
We had the opportunity to speak with John Greytak to talk about his journey and inspiration.
---
Growing up in Montana, the Treasure State, were you always interested in gemstones and minerals?
I've always loved nature and its' beauty. I discovered Montana Yogo Sapphires as a young adult. I think this is where the love of minerals really began.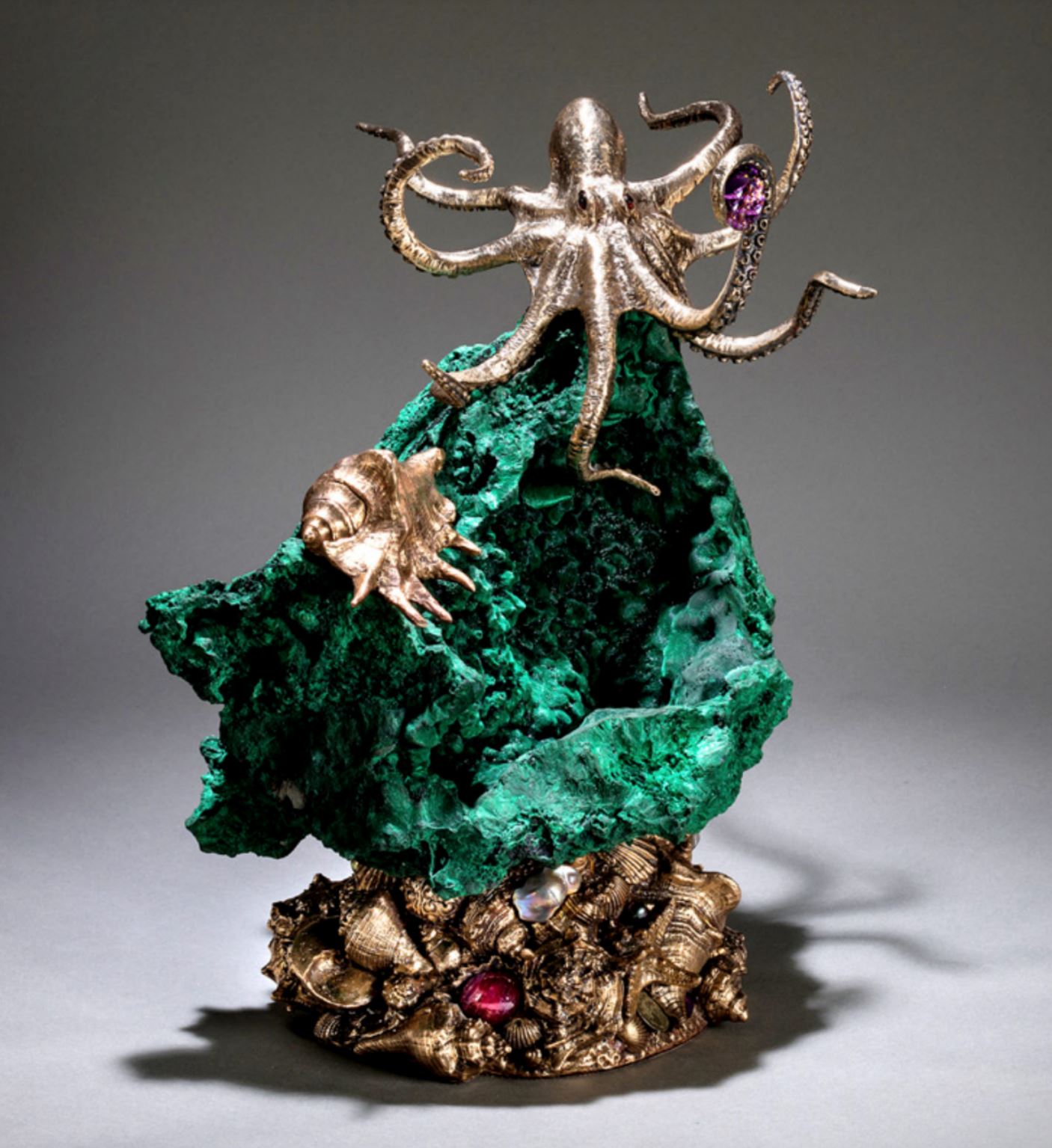 What did you do previously?
I developed retirement communities and I continue to manage a real estate portfolio.
What was the moment that you knew that you wanted to become a designer working with gems?
I realized nobody was elevating minerals to their potential in interiors as the center piece or focal point of a beautiful room.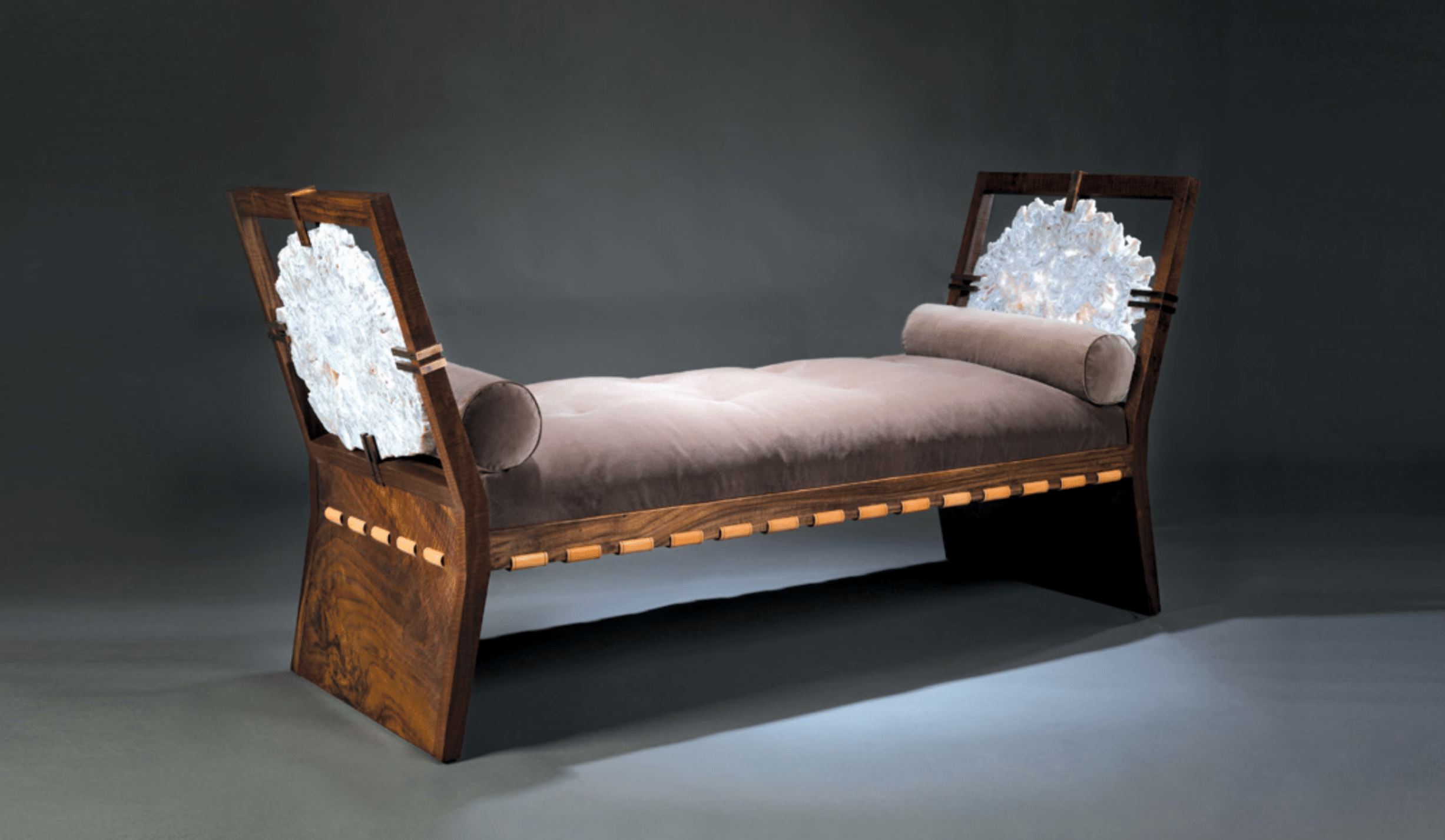 As a creator where do you get your inspiration?
Nature. Being in nature is where I am most inspired and at peace.
What has been your favorite design so far?
That's such a difficult question, currently, one of our newest pieces. LOOP is my favorite. I believe the design and execution of the design, elevates the mineral so it can be the star. It's also kinetic, it really comes alive when you touch it. It's playful and beautiful.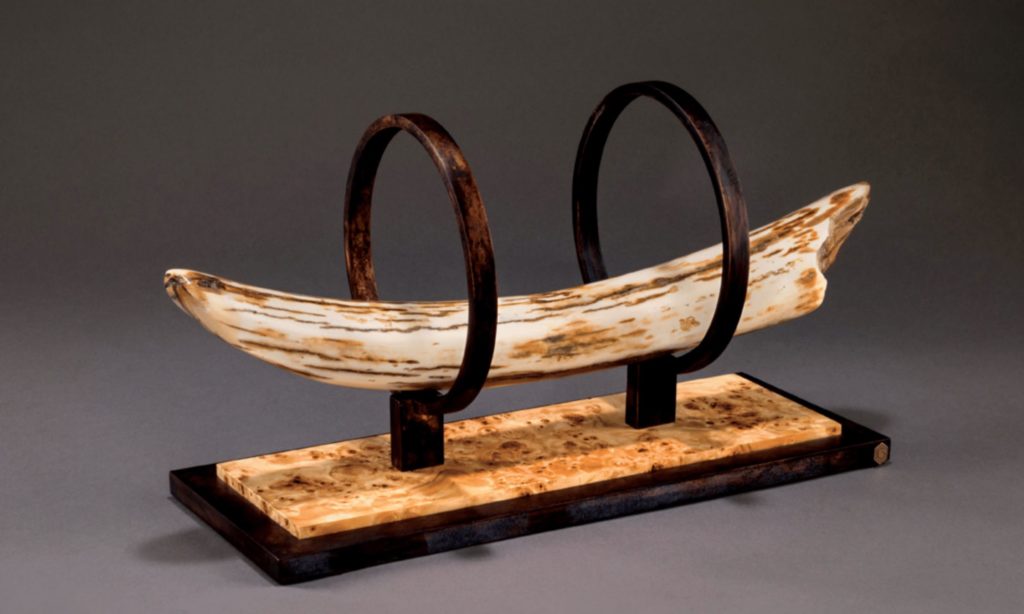 Do you find that gems can enhance the energy of your space and that of your clients?
Yes, absolutely! Some people really tune into the metaphysical properties, for others it's color that speaks to them, then the designs bring it all together.
You live and design on such a unique property, why did you choose Bearmouth Ranch to be your homestead?
Bearmouth Ranch is my place of inspiration, my quiet space to go and get away. I love to share the lodge and the ranch with guests.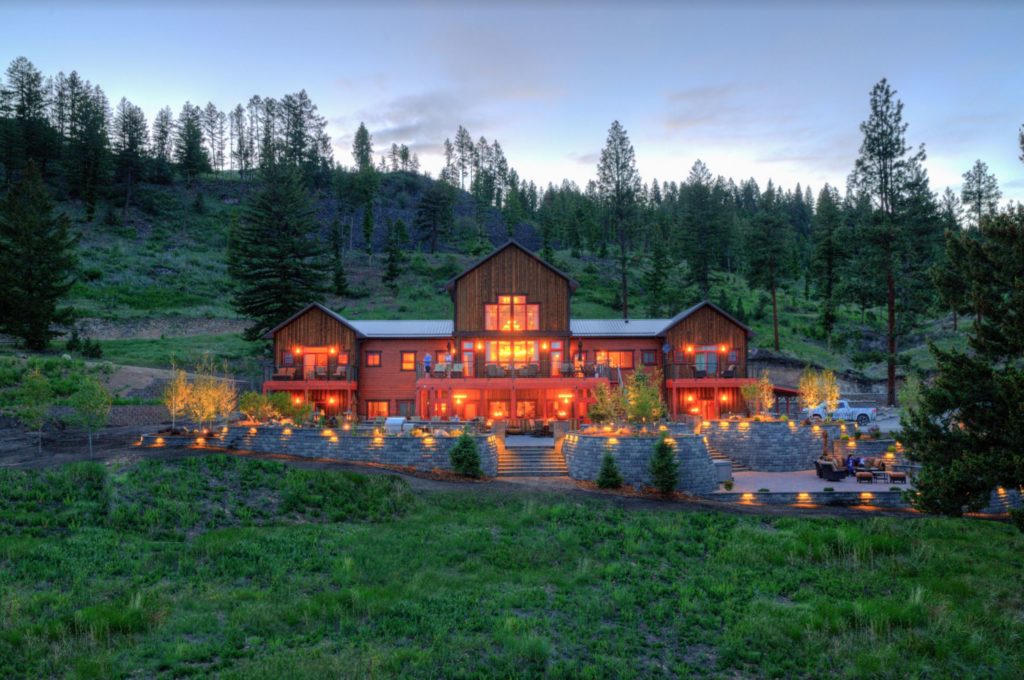 Do you feel a special connection to the native tribes who lived on the ranch in the past?
Yes, absolutely. I try to honor the history of the land with my conservation efforts. You can feel a sense of history on the land while you are at Bearmouth Ranch. In many places the land is literally untouched. It is very inspiring and a true honor to live on this hallowed ground. I often think of this rich history while exploring the lands. Our team has been inspired here and we often spend time on Studio Greytak designs while at the ranch. We enjoy incorporating items discovered on the ranch in our designs.
You seem to use many gems and minerals in their rough state. Why do you choose to do that instead of always faceting them?
I love the opportunities that minerals in the rough provide. It's so unexpected.
Have you developed close relationships with miners around the world?
We have many friends that we have met along the way. It has been an amazing journey to listen to and share stories with the people we meet. We have such an appreciation for the work that is done before the world ever sees the minerals. The stories we hear are also a source of inspiration to us when we design.
Are you excited about any upcoming collaborations or events?
YES! Studio Greytak has hosted several top designers at Bearmouth Ranch recently. We are not in a position to announce the details yet on these collaborations. But I can tell you, our new line which has been a very collaborative effort with local artisans is truly amazing. A select few VIPs have had a sneak preview and the response has been very positive. We are working on our 2020 launch. Stay tuned!
TO EXPLORE THE FULL COLLECTION VISIT: STUDIO GREYTAK
---
Featured Image: OSCAR
Photo Credits: Studio Greytak
---
SUBSCRIBE TO OUR MAILING LIST FOR MORE LUXURY TODAY!
YOU WOULD ALSO ENJOY
---