As this holiday season marks the progression into a whole new decade it is only fitting that we upgrade some of our gift giving to reflect the advancements we have made over the past years. While everyone is familiar with the latest smartphones, tablets and computers, technology has spread beyond how we communicate and do business into much more personal and practical tools to take our beauty regime into the future, helping us to remain timeless.
Leaders in the beauty community, such as Sue Nabi, formerly the Global CEO of L'Oreal, and founder of Orveda, believe that the skincare will out-shadow the importance of make-up and trendsetters will be showing of perfectly glowing fresh faces as a healthy complexion becomes the highest status symbol, keeping us looking our best for a much longer time frame than our ancestors have known before.
How do we achieve wrinkle free at fifty? Starting off on the right foot at an early age always helps but now there are tools that can be used at any age that can help brighten skin tone, reduce wrinkles, and improve collagen production and elasticity.
Here is our list of top tech tools and products for beauty. They make for perfect presents for everyone who is on your 'Nice' list.
---
PROJECT E BEAUTY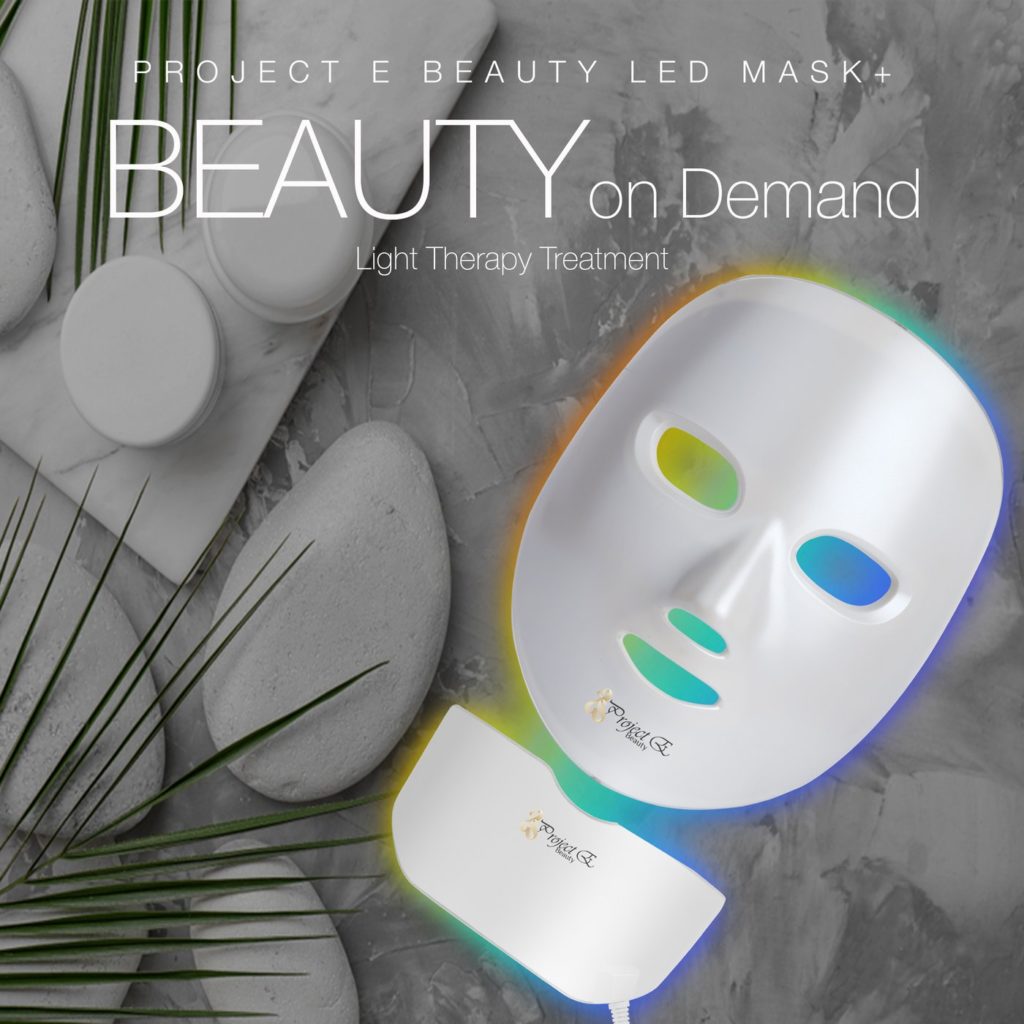 While colored light therapy has been used in India since ancient times, today we have access to a very tailored light therapy treatment available for our own personal usage at home and it has been catching a lot of attention from celebrities who have to look runway ready all the time. By using high powered LEDs you can choose one of seven color ranges to target your specific skin concerns as their light waves oscillate at specific frequencies, such as Red at 630 nanometers, the deepest penetrating, or Purple which works at 390 nanometers, triggering certain skin activities. The light photons activate photoreceptors in the skin cells, producing energy for absorption by skin components to help beautify your complexion and take care of various skin concerns, like inhibiting the formation of melanin pigment, fighting acne and dermatitis, and improving the look of pockmarks, scars and wrinkles. Not bad for just wearing a light mask for a few minutes each week. These are becoming a must have in every beauty guru's vanity.
---
ReFa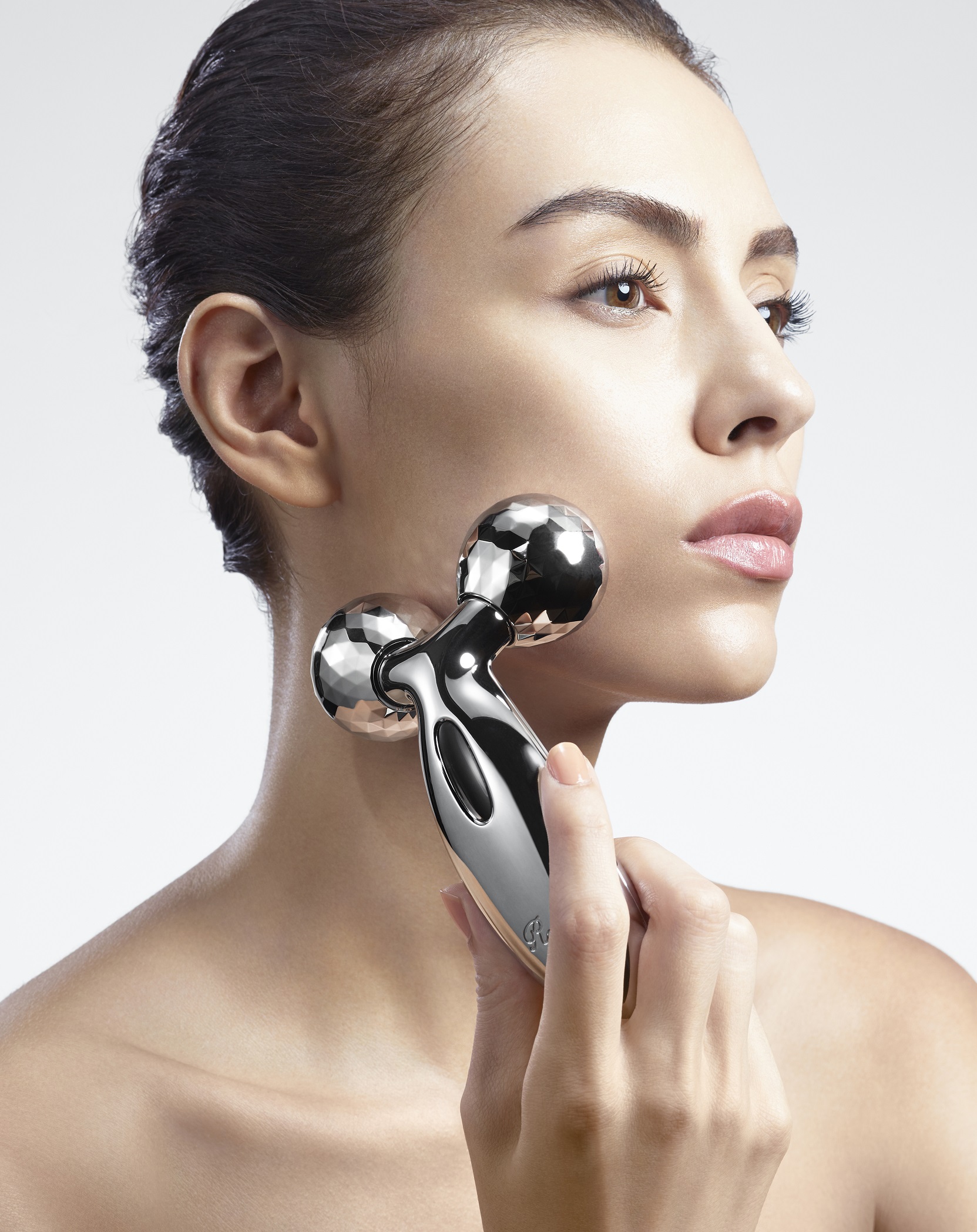 Everyone loves to get a facial with their favorite esthetician but booking an appointment on the daily is probably not the most practical thing to do. However, getting that great feeling of soothing muscle tension, improving lymph drainage and getting that gorgeous glow in general is something that now we can get a daily dose of. ReFa has carefully created a beauty device that uses Japanese craftsmanship to sculpt the contours of a very advanced facial roller, platinum coated, of course. Large faceted balls rotate and massage with face while a gentle microcurrent stimulates with skin using the power collected from the solar rays gathered from the solar panel on the front of the handle. Say good-bye to stress lines.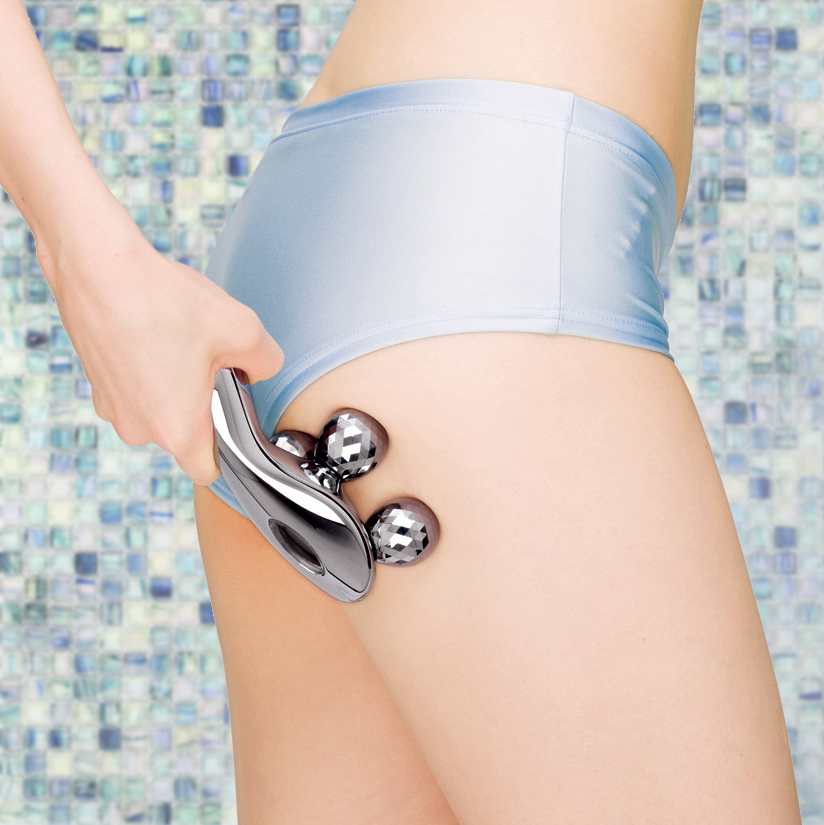 Taking that same feeling throughout the body is the aim with the ReFa 4 Carat, a microcurrent roller with four rotating spheres to cover the larger areas of the body, such as the legs, shoulders and glutes. The drainage enhancing tool is also waterproof making this relaxing self care routine something that you can practice in the shower before work or for along relaxing bath in the jacuzzi.
---
NATURA BISSE
"Imagine if you could truly infuse your skin with life, quite literally." That is a powerful quote from Barcelona's most luxurious skincare creators and it takes a lot to live up to but Natura Bisse has worked very hard to design their Diamond Life Infusion. A precious little jar that helps do things like maintain low levels of the proteins that cause aging; it works on your own skin's bio-markers which signal your biological age; and it preserves the length of telomeres, the part of the chromosome that prevents ageing of your skin cells. That is cellular magic and beauty tech that your face will thank you for.
Spending time under the mistletoe? The you'll need super soft skin and perfectly plump lips. Their holiday collection showcases the line that started it all and makes giving or getting this rich, creamy Essential Shock Intense Cream a real treat. It's the perfect lingering hydration to combat winter's harsh weather extremes using a powerful formula of natural free form collagen and elastin amino acids.
---
SIO BEAUTY
Have you ever wished that when you woke up in the morning you would look in the mirror and see a younger you smiling back? SiO Beauty has a little trick up its sleeve and quite a few men and women have been waking up with a smile on their face because of it – sans the smile lines. While we all have heard of using silicon internally in plastic surgery over the past few decades, with very polarized views on the subject, SiO Beauty has a potent, clinically proven product that uses the benefits of medical grade silicone, but this time externally. Medical-grade silicone has been proven to heal scars and by harnessing this technology they have created medical-grade silicone patches that are contoured to fit and flex like a second skin while gently compressing and hyper-hydrating wrinkle prone zones, essentially "ironing out" the wrinkles and lines. Pop a couple patches where you are wanting to use a blur filter, brow to décolletage, before you go to sleep and, Voila! That's not just stocking stuffer worthy that's stock-up-on worthy.
---
Photo Credits: Nature Bisse; Project E Beauty; ReFa; Sio Beauty
SUBSCRIBE TO OUR MAILING LIST FOR MORE LUXURY TODAY!
YOU WOULD ALSO ENJOY
---
–>