Fashion Designer's from around the world have recently showcased all their visions for the future of Spring and Summer 2020. From dazzling frocks to trim and prim twin sets, femininity has taken center stage with elegant, wearable styles.
As blockbuster cinema and America's most loved television series are getting the reboot of a lifetime, it seems as though so is fashion. There is a definite look over the shoulder to those nostalgic fashion eras that we just can't seem to get enough of. And the time jump is all over the past century, from turn of the century accessories to the decadent, dramatic angles and huge rhinestones of the 1980's Dynasty oil babies, there is a flashback for everyone's tastes.
---
CHOCHENG
---
CHOCHENG SPRING/SUMMER 2020

CHOCHENG SPRING/SUMMER 2020

CHOCHENG SPRING/SUMMER 2020
Chocheng, who recently opened his flagship store in NYC kept true to his roots and love of refined 1950's fashion. Pastels, highwaisted shorts, and Hollywood's oversized don't-look-at-me-look-at-me sunnies make for a chic sweet treat.
---
RAISAVANESSA
---
RAISAVANESSA SPRING SUMMER 2020

RAISAVANESSA SPRING/SUMMER 2020

RAISAVANESSA SPRING/SUMMER 2020
Dirty Dancing, Flash Dance, Footloose and Fame; RaisaVanessa flashed back to one of our most rhythmic decades for the Spring/Summer '20 collection and followed the sensual rhythms of the Brazilian lambada, the "forbidden dance" of the late 1980s. Fabrics draped tightly to the body with a focus on the suggestive, while there was plently of their signature details such as strong shoulders, structural flounces, beaded fabrics, and pleats to encourage the movement of the hips.
---
VAISHALI
---
VAISHALI SPRING/SUMMER 2020

VAISHALI SPRING/SUMMER 2020

VAISHALI SPRING/SUMMER 2020
Vaishali was a designer that seemed to walk to the beat of her own drum. Though the cuts are familar, her use of richly colored fabrics and exotic details make even a short set take a dramatic turn.
---
HOUSE OF CAMPBELL
---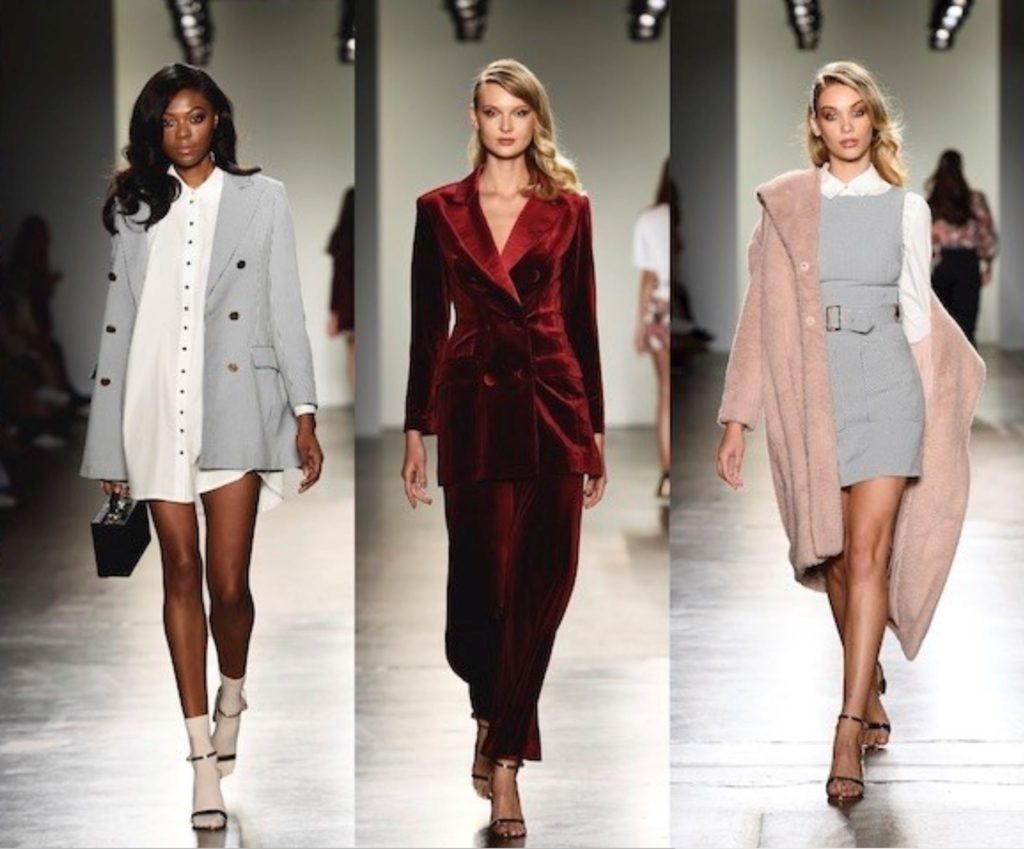 Baby girl is all grown up in these fresh out of college House of Campbell fashion dreams. Filled to the brim with feminity they seem to teeter on the edge of school girl fantasies and preparing for your first business interview. Rosy florals, claret velvets, oversized blazers, and cozy over coats, there is so much to love.
---
SONYA SWIM
---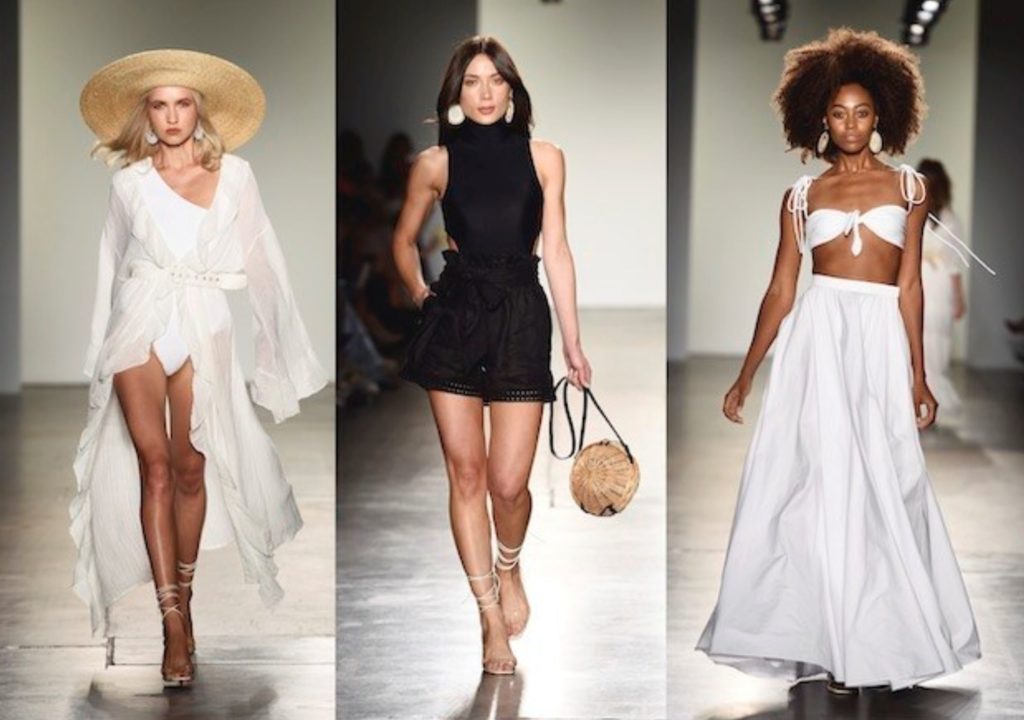 Sonya Swim clearly loves the resort lifestyle. There were plenty of designs that could easily go from poolside to cocktails along the French Riviera. The cunning and slinky silhouettes are created from luxurious fabrics, silk linens, and embroidered cottons.
---
TORANNCE
---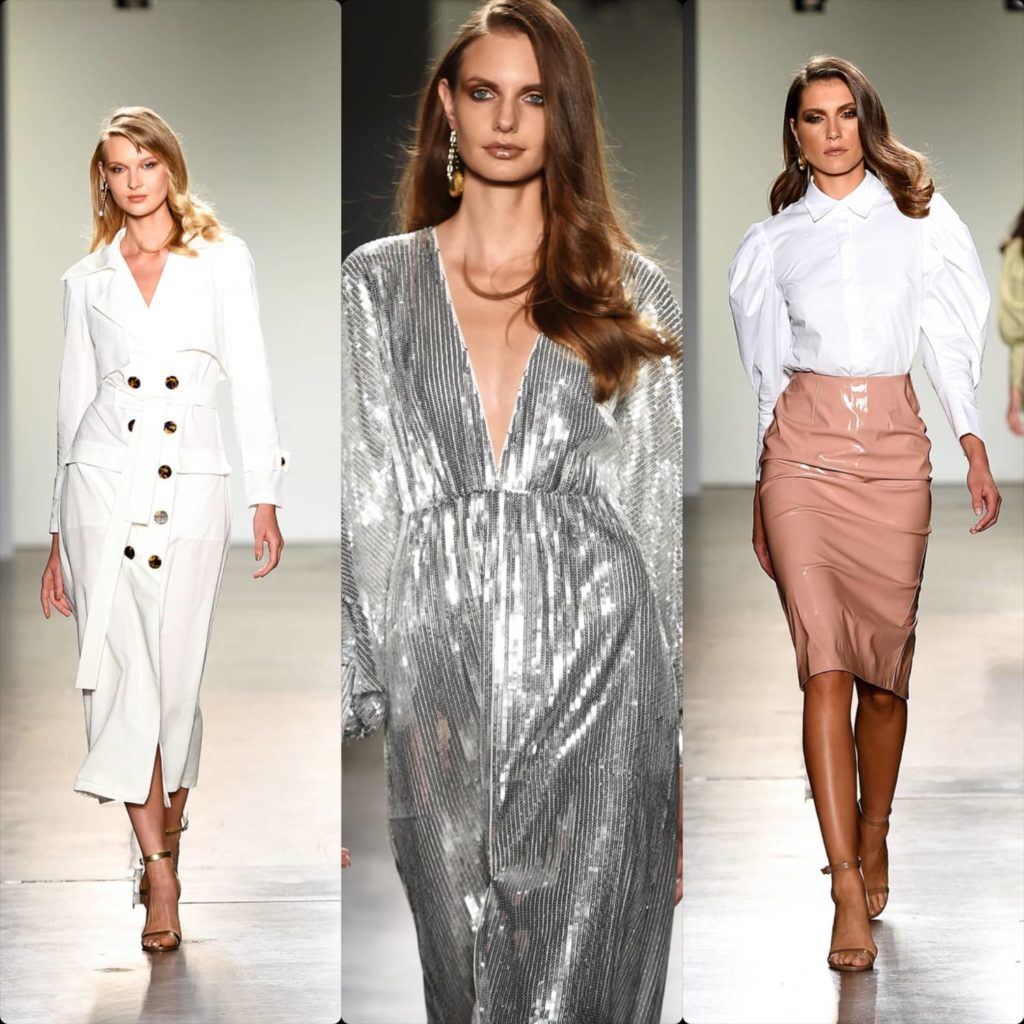 Country club; safari club; at the club; Torannce offered a very defined and chic look for the woman who knows just the tone she wants to strike. Purposeful lines and luxurious materials combined to make for a very womanly and styled collection.
---
TAORAY WANG
---
Sidonie-Gabrielle Colette, the renowned author, is the inspiration for the TAORAY WANG Spring Summer 2020 collection. An independent, fearless woman living in the war era began as a girl from the French countryside in Burgundy, Colette eventually emerged as an exquisite Parisian lady who dared to break taboo by appearing in public in a three-piece suit. This vintage 'Bad Girl' got a contemporary twist down the runway and we're loving it.
Photo Credits: CHOCHENG;TAORAY WANG; TORANNCE; SONYA SWIM; HOUSE OF CAMPBELL; VAISHALI; RAISAVANESSA;
SUBSCRIBE TO OUR MAILING LIST FOR MORE LUXURY TODAY!
YOU WOULD ALSO ENJOY
---