Known the world over as maker of the most exquisite and premium fragrances in the world Roja Dove is not just an exceptional perfumer, he is more of a Renaissance man within the industry; perfumer, writer, businessman, creator. Sought after by museums, institutions, and, yes, even his country, to offer his acutely precise insights into the intoxicating world of ethereal experiences only to be had by the most innocuous of actions, breathing in.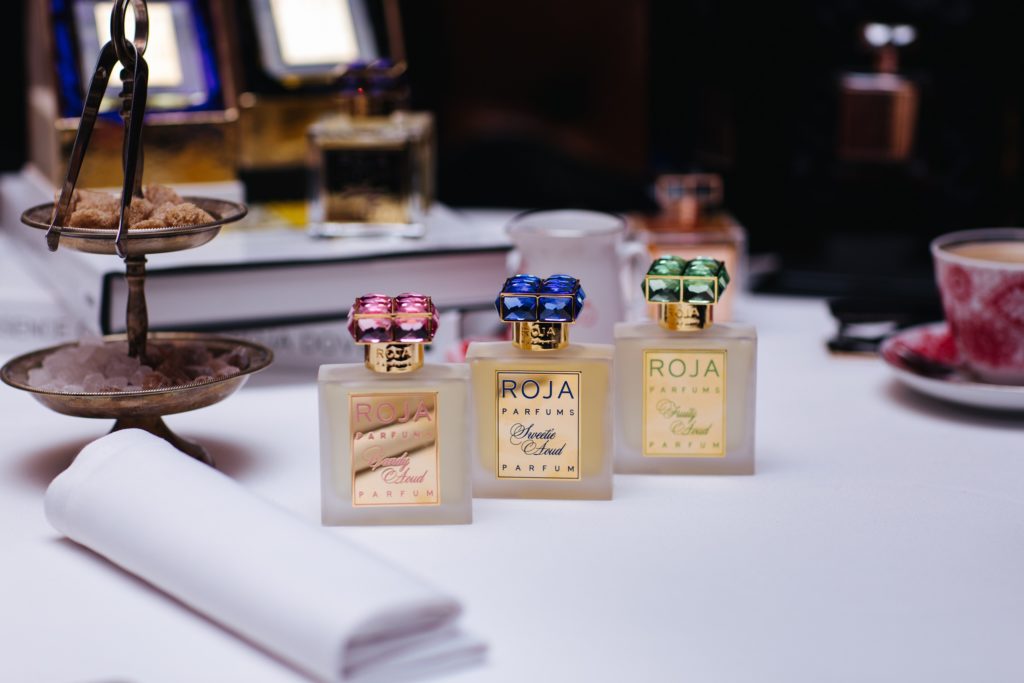 There are books upon books and an entire science behind the world of scents and fragrances. The rich historical tapestry filled with secrets and wisdom across the globe as mankind cannot help but to be entranced by how the most delicate molecules are inhaled and suddenly our minds are cascading in a flood of information and emotion, so infused together that we cannot tell them apart. Like any art you can be taught but to be a great artist is a innate gift only to be shared by a few, and in art perfumery Roja Dove is a savant. Though he began his career in 1981 with Guerlain, today his own haute parfumerie is known from London to Dubai and has the distinction of being the most luxurious fragrance house in the world.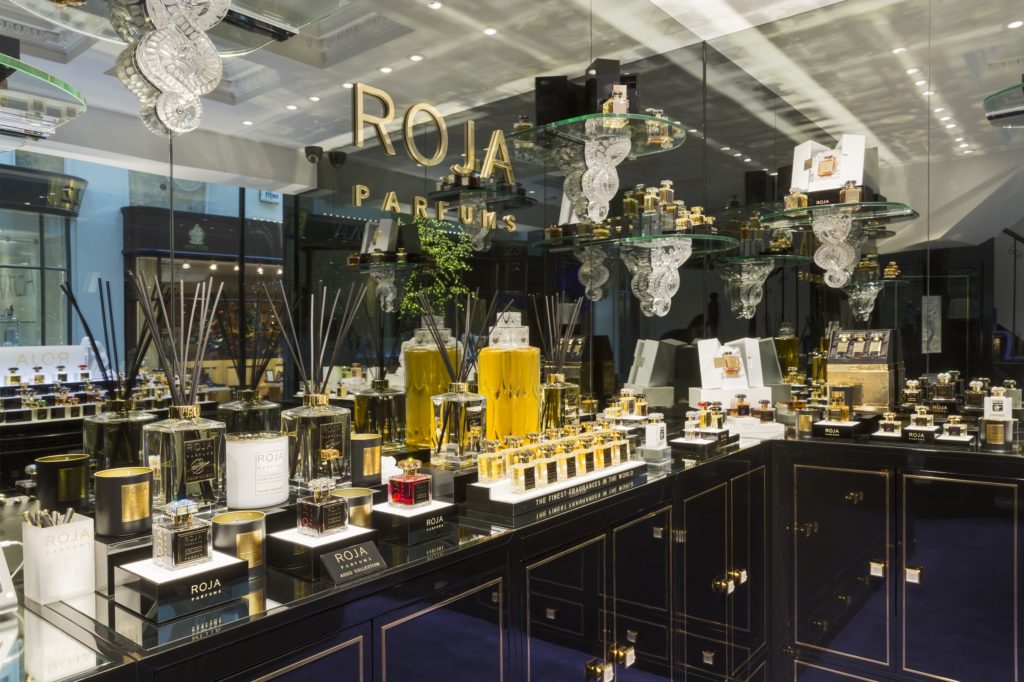 We had the opportunity to talk with Roja about his collection and his passions in life, a storied career and a journey still unfolding.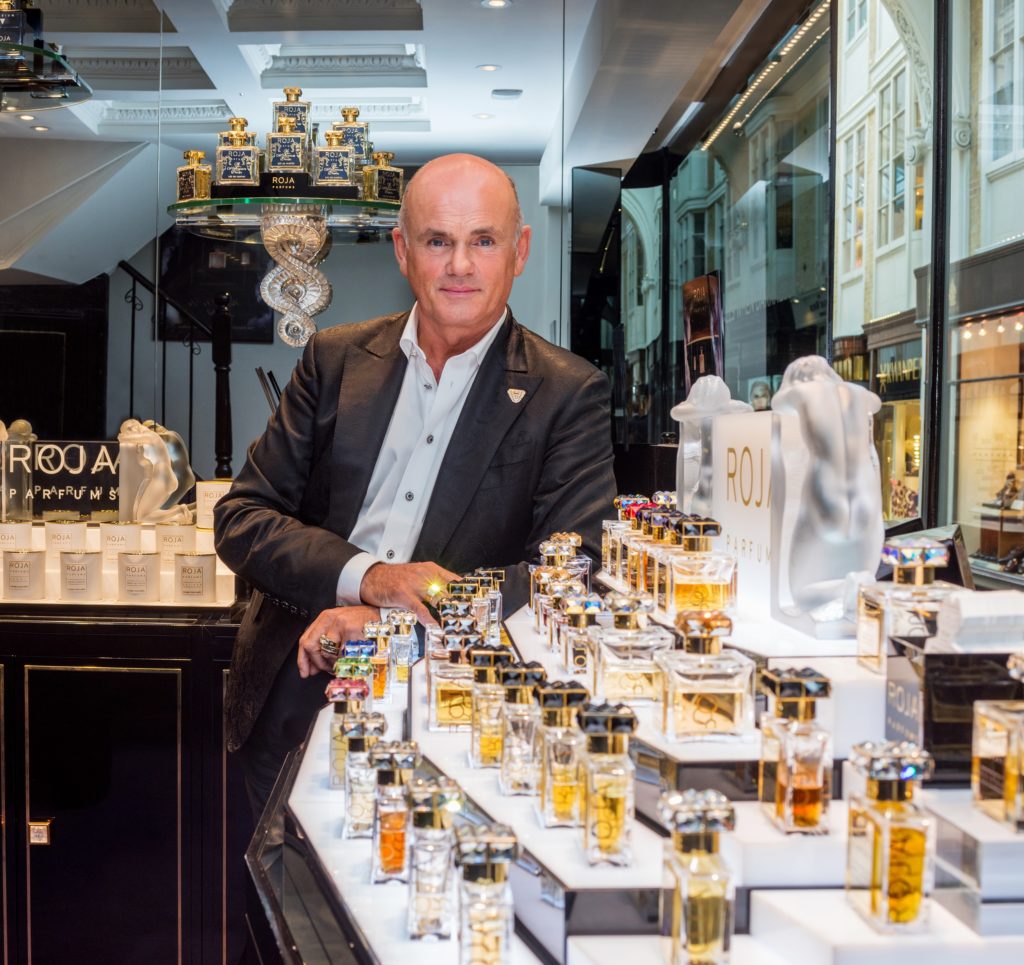 You have a beautiful palette of perfumes, which one is your favorite?
Why thank you! I am very pleased with them, as I will work one each one for such a long period of time, constantly coming back to the formula and only releasing it when I am sure it is perfect. I do say that if I were to ever change my scent that I would wear Great Britain, as I think it is just such a pure, beautiful example of a perfume. However, the perfume I wear is one I created for myself. I had worn Mitsuoko for 30 years and one day I unstoppered a fresh bottle to find that the formula had changed. It just wasn't the same and so after trying to find my new signature scent, I realized I could just make my own. I made it using all the ingredients I love the most and it is essentially me in a bottle. After many years of people asking me what it was and where they could get it, I was convinced by my Commercial Director to launch it to the general public. We would release 25 bottles to the UK and 25 to the rest of the world, every September 25th (my birthday). However, it has proven to be such a hit that we have upped the exclusivity to 250. It simply goes by the name ROJA and it is known for having real gold floating in the formula. This is just a little personal touch that reflects how I don't take myself too seriously. It is luxurious yet fun, as it is actually the cheapest ingredient in the whole bottle.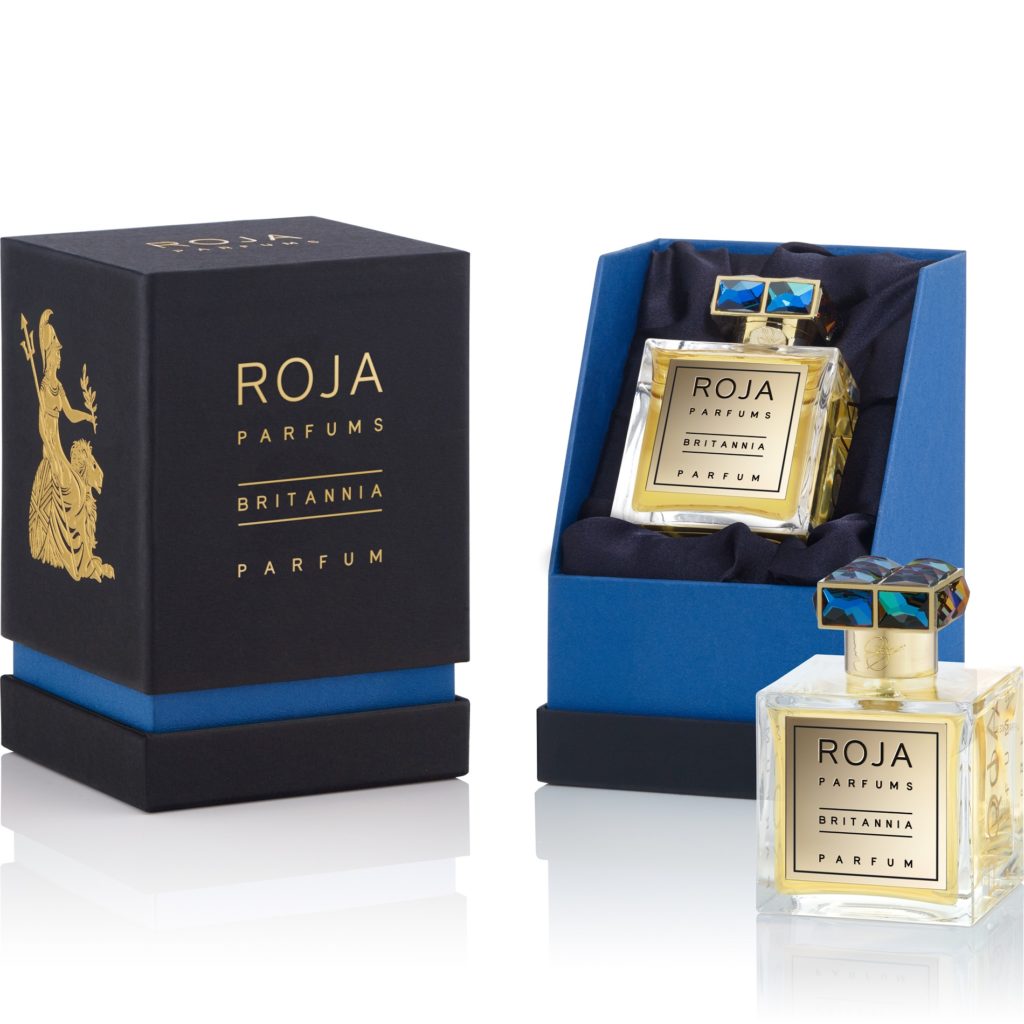 What has been your most memorable experience as a perfumer?
I had always loved Russia as a country and studied the language for a while. When I travelled to Moscow to launch the brand in 2011, I had the enormous privilege of being invited to the Kremlin for a private tour. Very few people can say they have had that opportunity. It really was the most extraordinary experience and I was asking questions about every single little detail. The highlight of the tour, however was when I said to the translator that I had a question that might make me come across as rather stupid. I said that I know that the Russian people don't see themselves as Western and your country goes over to Asia but you are not Asian, so how do you see yourselves? She paused for a few moments and seemed to think very sincerely to herself before returning to meet my gaze and declaring "Russian" with a curt nod. For me, that really summed up the unique spirit of the Russian people.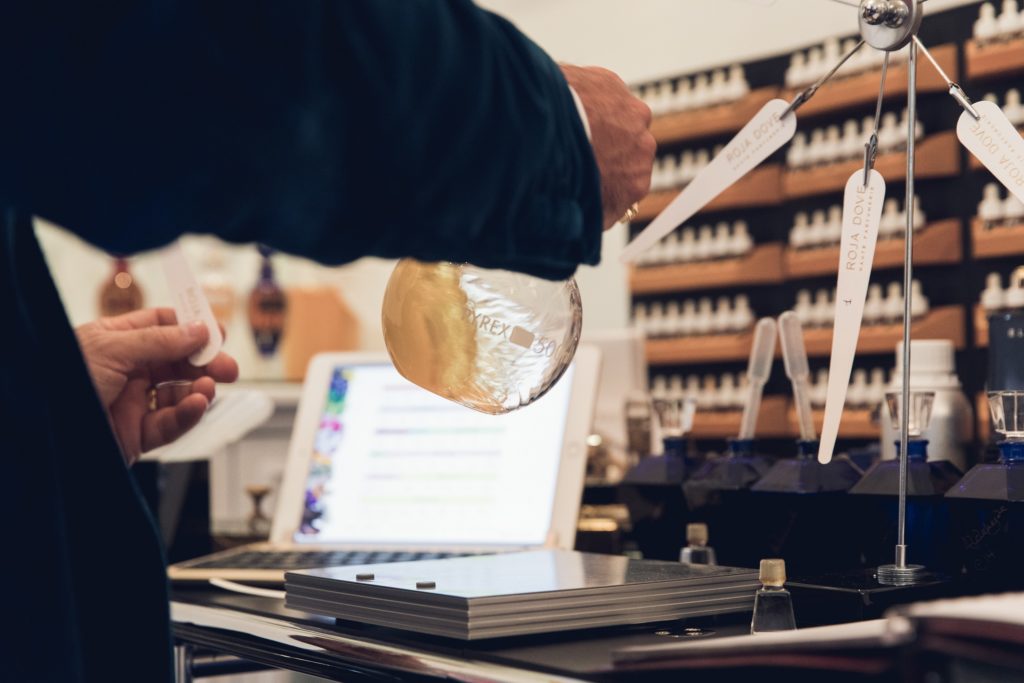 The Victoria and Albert Museum in London approached me and said they were going to be holding an exhibition on Diaghilev and The Ballet Russes. They asked me whether I knew if it was true that Diaghilev always had the drapes in the theatre scented or not. I said that I could confirm that it was in fact true and that I could also tell them which scent it was. It was Mitsuoko, which had last been used in Britain in an exhibition in 1957.
Diaghilev really was one of the greatest creative forces of the modern world, so when the V&A asked me to get involved I was beside myself with excitement as I had always been a huge admirer of his work. It was the first time a museum had commissioned a scent and so it was all a bit of a gamble. I had the opportunity to scent the space and we also put a limited quantity of bottles up for sale at the end. To my delight the scent sold out but I was not prepared for the buzz that followed it. We were inundated with requests for it and such a fuss was caused for such a time that I eventually had to launch it with the Roja Parfums collection.
It has become quite a cult hit of a scent and it continues to be a universally popular product to this day, being one of our top-sellers. It is a very unique and complex formula but what I think speaks to people is the creativity of the composition and the quality of the ingredients.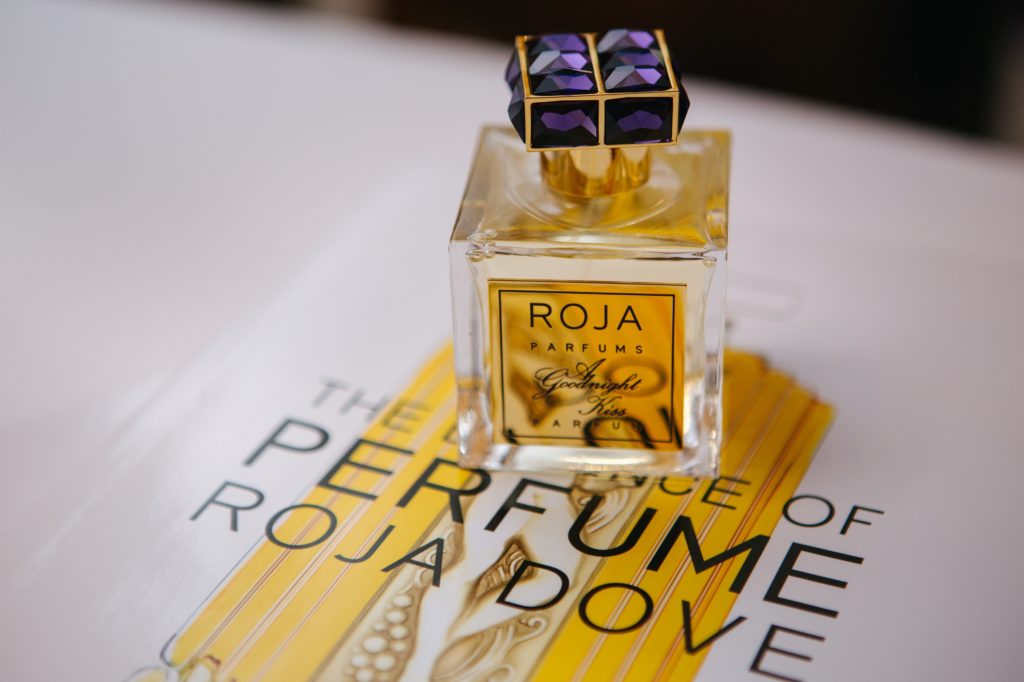 Which fragrance was the most challenging to create?
My Gardenia Parfum took me two years to make, as Gardenia oil cannot be obtained. Most Gardenia perfumes are either entirely synthetic or don't actually smell anything like the beautiful white bloom. For me, making it out of synthetics was completely out of the question as I only work with the finest quality raw materials the world has to offer, only ever using a touch of synthetic (such as Aldehyde) for a tiny effect – like the 1% elastin in a 99% cotton T shirt. Therefore, I had to replicate the scent of the flower by using other natural raw materials, building a composition out of other flowers and materials that brought together the many nuanced characteristics of the Gardenia flower. After two years working on it in secret, I blind tested it on my business partner, having him smell a fresh gardenia flower in one hand, and my perfume in the other. Initially, he couldn't work out what I was trying to show him until I revealed what I had been working on. That was the affirmation I needed to show me that what I had created was a genuine Gardenia perfume, that ironically had no gardenia in it at all.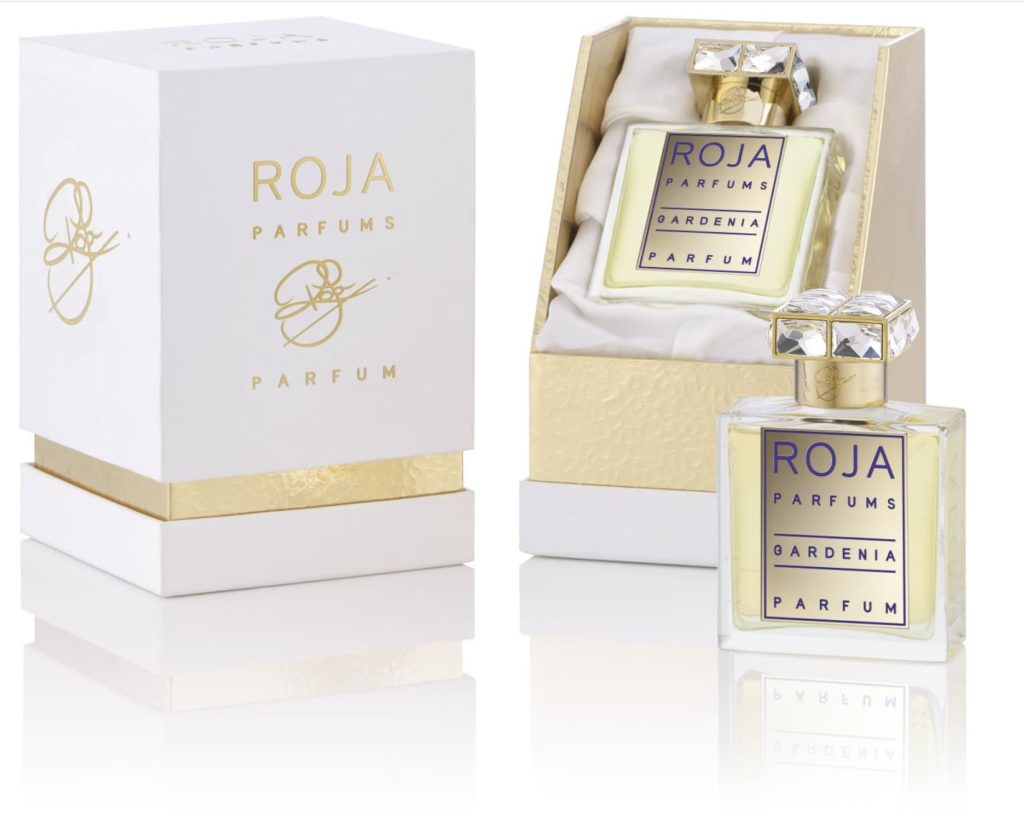 As a master perfumer do you ever meet someone and just know which scent would best compliment them?
I have my ways of telling, yes. I had worked in the perfume industry for decades and had received a thorough training but it was when I started my own firm and started creating bespoke fragrances, that I made my name in the industry. My bespoke service is a side of my work that I don't talk about in too much detail but is a service I still offer to this day as I simply love doing it so much. It is a highly personal experience and I come to learn some of the most intimate details of a client's life – they often say that it is like going to see a therapist! Because my bespoke work is so deeply routed in psychology, it has given me this ability to understand peoples scent preferences very acutely – a skill further developed through years of retail business, seeing how my customers shop. I can often make a good assumption as to what fragrance to pair a person with, but I don't like to make this a 'thing' as it becomes a bit like a magic trick that people always want me to perform. What I will say, though, is that I once did a feature with GQ where I spent some days with the journalist and took him through the whole process. What he didn't realize was that at the very start of the experience, I had marked the scent that I thought he would choose at the end of the process. Fast-forward to the final exercise and I had him turn over the blotter and there was the mark! It is a funny skill but it isn't surprising that I have developed it over the many, many decades I have worked in Perfumery.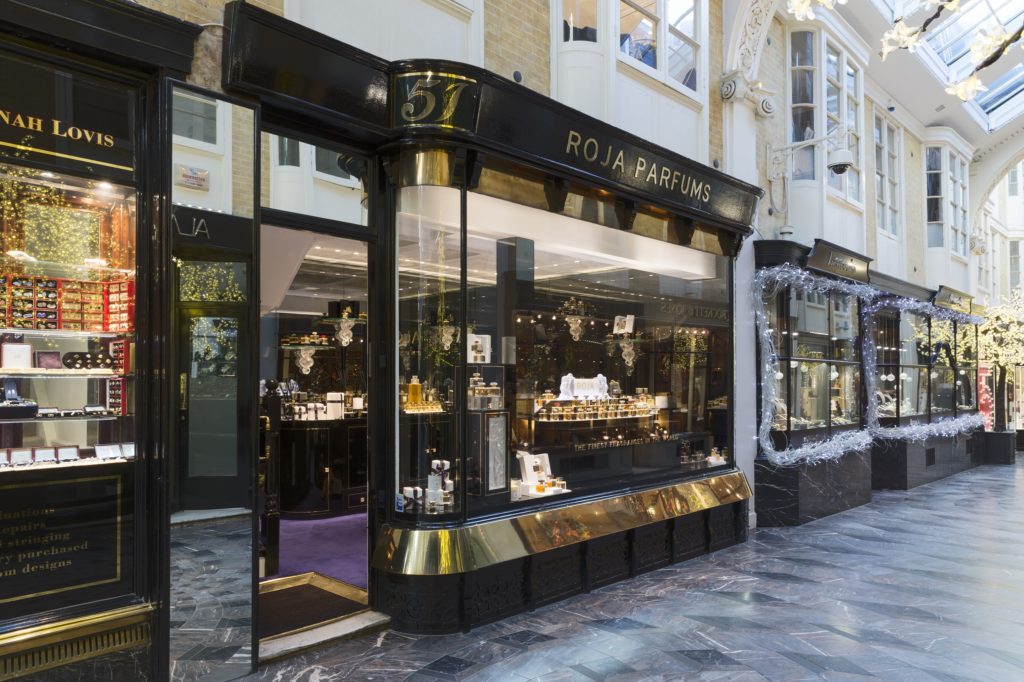 What are your other passions in life and are they a source of inspiration?
When it comes to the inspiration behind my scents, it often starts with a name. I sit in the garden with my partner and a pot of tea coming up with words that are evocative and interesting and then build the scent around the chosen one. Other times I will come up with names as a reaction to something: I am incredibly lucky that I get to travel a lot with my job, so I am exposed to all sorts of beauty in the world. As a creative person, I gather my inspiration from things like travel, people, literature and art. The good thing about this is that my eyes are always open and my mind always absorbing, so it isn't hard to remain inspired.
I don't believe I can really attribute the plethora of experiences and inspirations I have had over the years into one defining entity, as they are all so unique in different ways. What I would say, though, is that along with the ballet and the opera, I am a huge lover of Art Deco and that this creeps into many areas of my life. I simply love everything about it.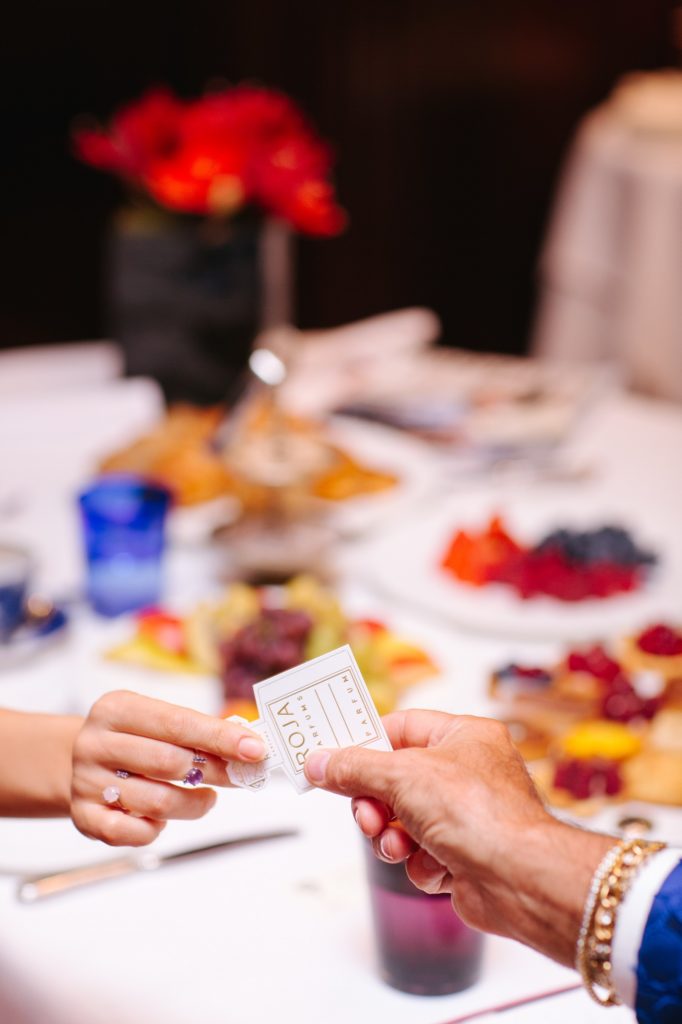 Is there anything that you wish more people knew or understood about the perfume industry?
The most important tip when buying a fragrance for yourself is to be thorough. If you smell fragrances freshly sprayed your nose will tire after the third one or so due to the alcohol content, which works like an anesthetic. Smelling the perfume on paper, when the alcohol has evaporated is the only sane way to try a fragrance. Spray a few options on blotter cards, taking note of the name, and smell them away from the perfumery. Compare each one to the next, eliminating the one you like least. Continue this process until you have only one. Then go back to the counter and spray it liberally on your skin, allowing it time to develop: If it is still intoxicating after 30 minutes, you've found your signature scent.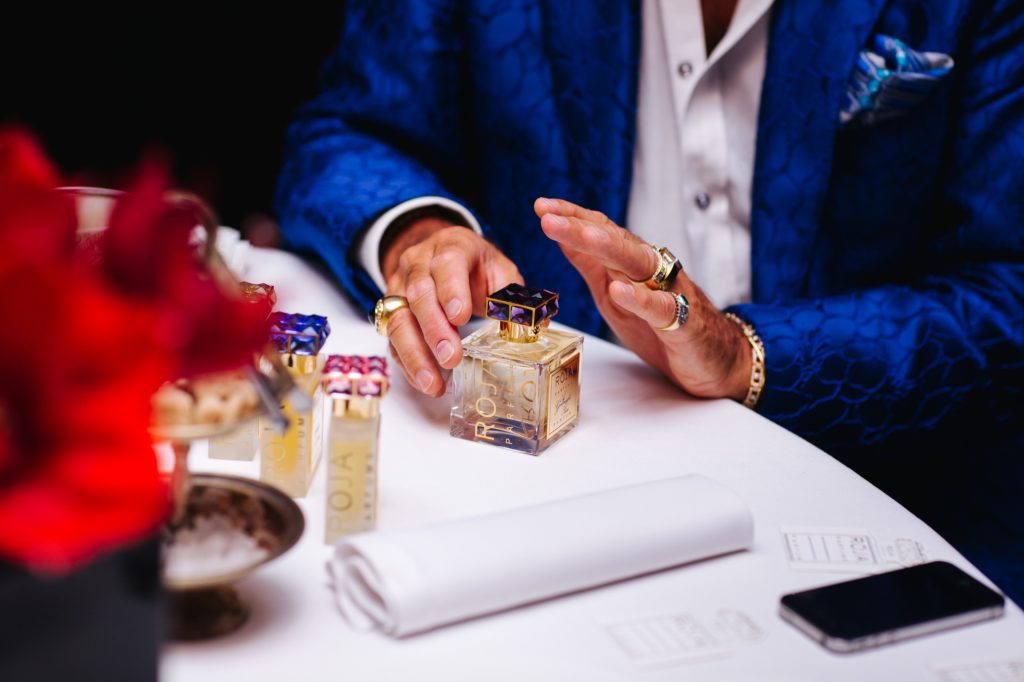 TO EXPLORE MORE VISIT: ROJA DOVE
Photo Credits: Roja Dove
SUBSCRIBE TO OUR MAILING LIST FOR MORE LUXURY TODAY!
YOU WOULD ALSO ENJOY
---