What better way for Disney to celebrate Snow White and the Seven Dwarves' 80th Anniversary, than with a collaboration with Saks Fifth Avenue.  
The pair have teamed up to create a one-of-a-kind window displays with fourteen animated windows, a first in its 94-year history, spanning Fifth Avenue this holiday season.  They have named this collection 'Once Upon a Holiday'.  Not only do the windows display unforgettable scenes from the iconic movie but the windows on 49th Street and 50th Street also feature gowns inspired by the movie from Monique Lhullier, Alberta Ferretti, Nadeem Khan and Marchesa. 
The spectacle of the unveiling of the Saks Fifth Avenue window display is a true site to behold and this year was no exception.  The November 20th unveiling started off with a light display of gigantic snowflakes cascading slowly down the front of the building.  Then all Seven Dwarves, Dopey, Doc, Sneezy, Bashful, Grumpy, Sleepy and Happy parade out of the building and perform a rendition of 'Heigh Ho'.  Followed by Disney's own budding star from the hit movie "Descendants", recording artist and actress, Sofia Carson performing along a 40-person choir and a group of talented dancers all dressed in classic Snow White colors of red, blue and gold.  There was even an  appearance from Snow White and her handsome prince. The show ended with a spectacular 10-story-tall theatrical light display of the castle and fireworks, in true Disney fashion.  
Even if you didn't get a chance to watch the stunning unveiling, these holiday windows will be on display until January 2, 2018.  Make sure to 'Heigh Ho' down to Fifth Avenue and don't forget to avoid the calling from the Evil Queen and her poisonous apple. Care to have a bite?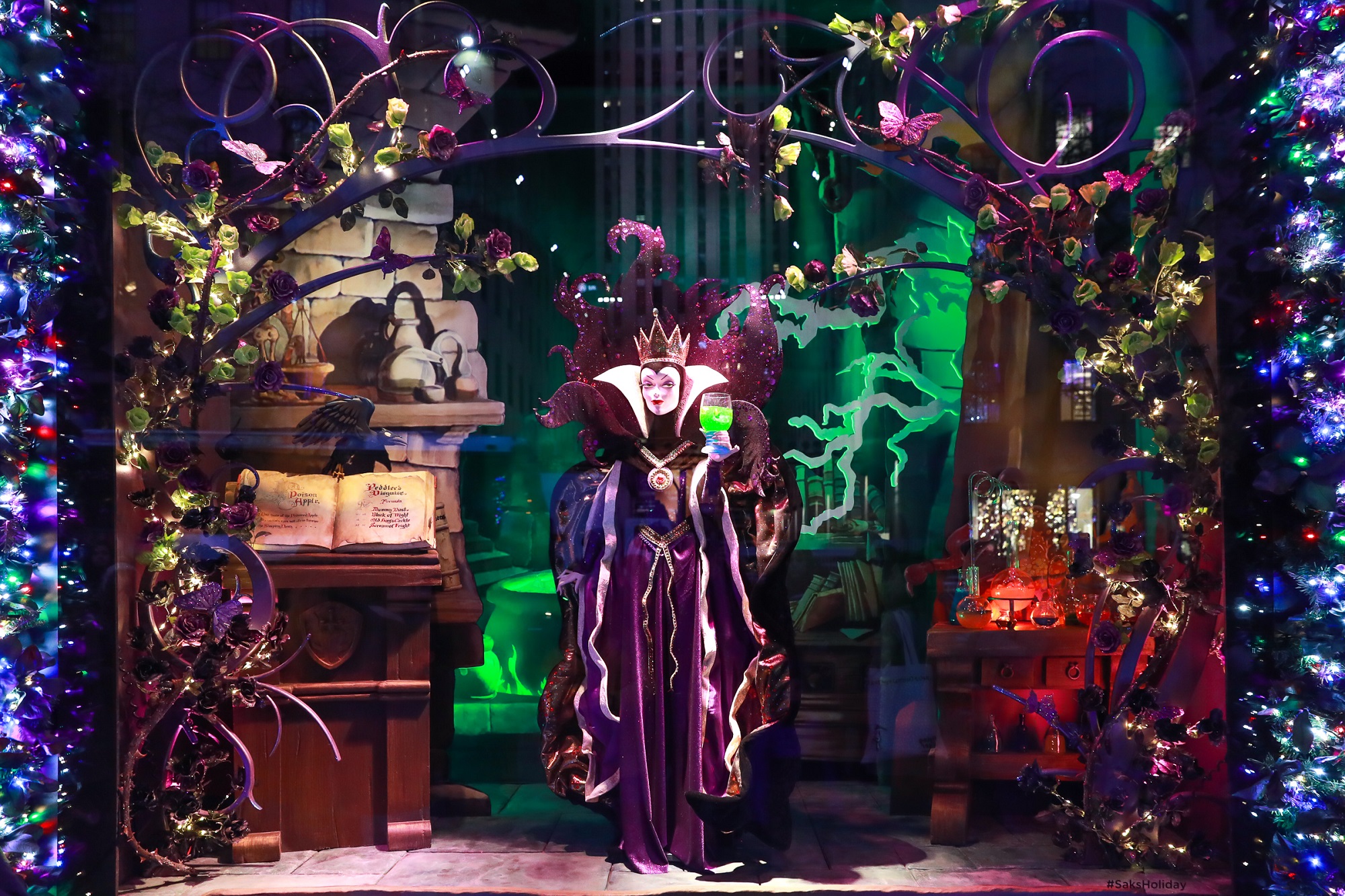 To Explore The Magic Of Saks Visit: SAKS 5TH AVENUE
Written By: Amber Kunkel
Photo Credit: Saks 5th Avenue
SUBSCRIBE TO OUR MAILING LIST FOR MORE LUXURY TODAY!
YOU WOULD ALSO ENJOY
---