What is the moment when art becomes a masterpiece or when a person becomes a legend? The fine line in between, from good into extraordinary, is a boundary that few cross into greatness. True masters of an art form are all too often iconic figures from a distant misty past, a few remaining treasured pieces kept in private collections and a museum here and there. Sketch books and diaries are poured over by experts deciphering the inspiration, meaning and motives behind such a precious creation.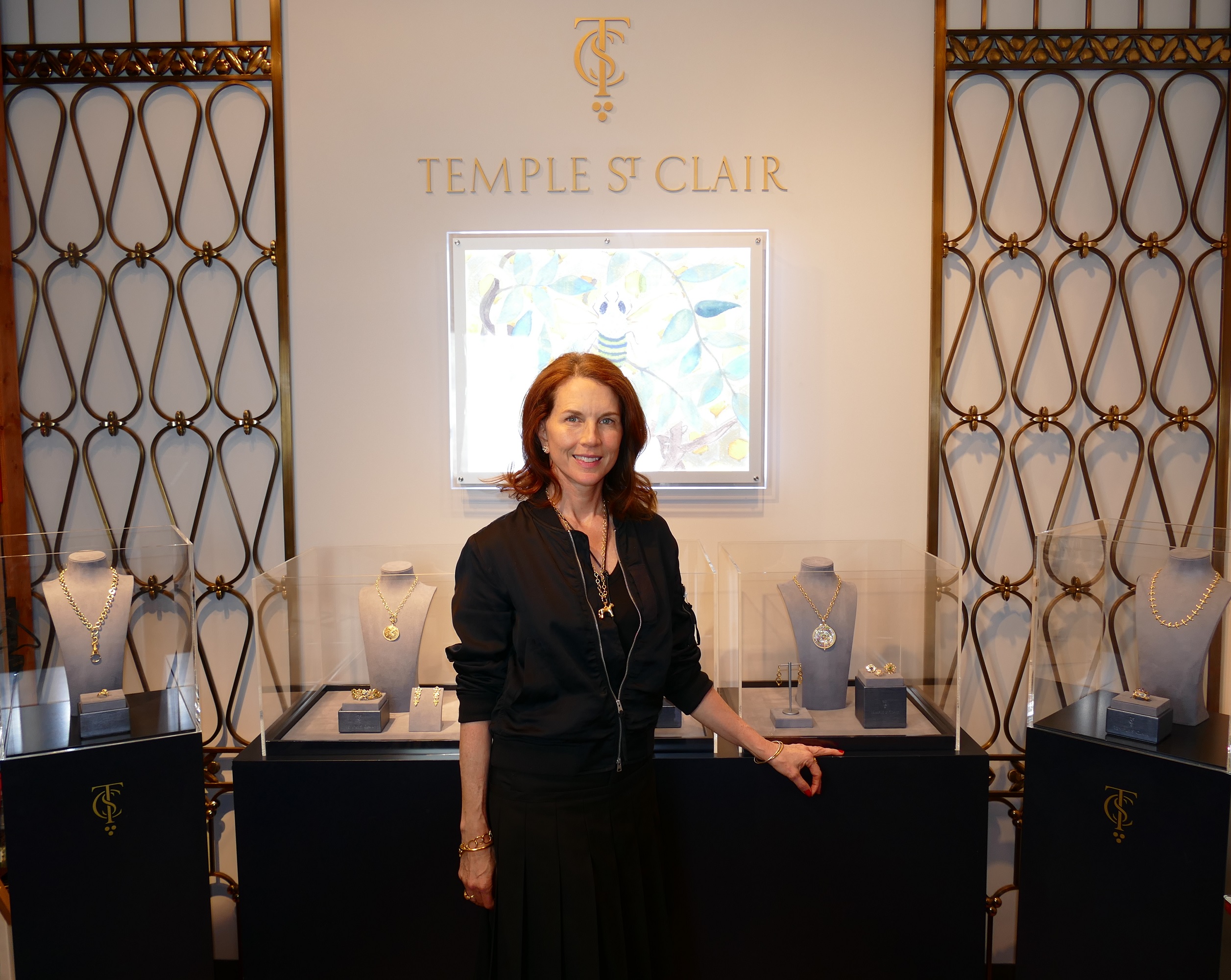 Hence it is a rare occasion to be in the midst of such talent. This year the highly esteemed keeper of beauty and knowledge, the Louvre museum in Paris, will be inducting a very special item of jewelry into their permanent collection, the Tolomeo, which is an incredible necklace designed by American high jewelry designer Temple St. Clair. This renowned artist now holds the honor of being the third American jewelry designer in the permanent Louvre collection and, significantly, the only woman and the only living artist among the three. After achieving many accolades and awards for her exceptional pieces her expertise has reached a zenith in stature and her name will now be found in the hallowed halls of fame.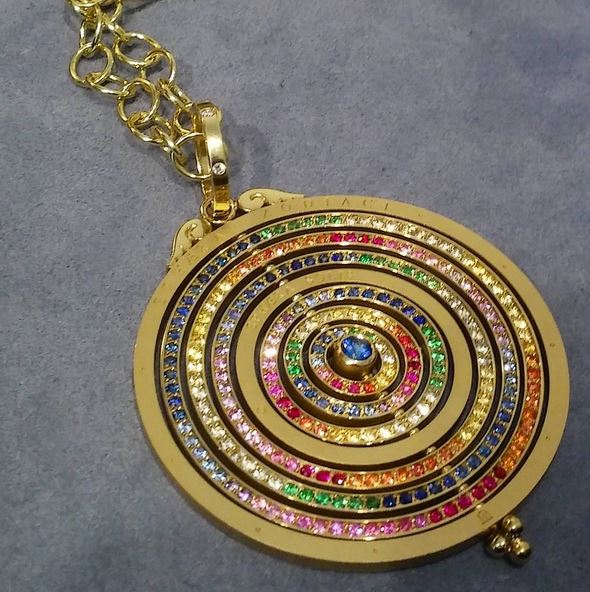 After attaining such an accomplishment one might expect such a visionary to be somewhat unreachable or too lofty to really participate outside of her world of gold and jewels, yet upon meeting her you find the opposite to be true. You actually meet a charming woman who lights up when she talks about her team of stone cutters and jewel setters who are located in Florence, Italy. These master craftsmen help breathe life into her visions and she is very close to them. It's not just about the dedication to the work it's also sharing a bowl of pasta with fresh, secretly found truffles generously shaved on top, a glass of wine as they end the day gathered around the table, a bowl of apricots that have reached a candy like ripeness that you can only find in the Italian countryside. It's not business, it's family. She talks of the importance of exploring the world and how she encourages her own sons to visit India and China and anywhere that might feed their soul, and she teaches them to always have a hungry mind.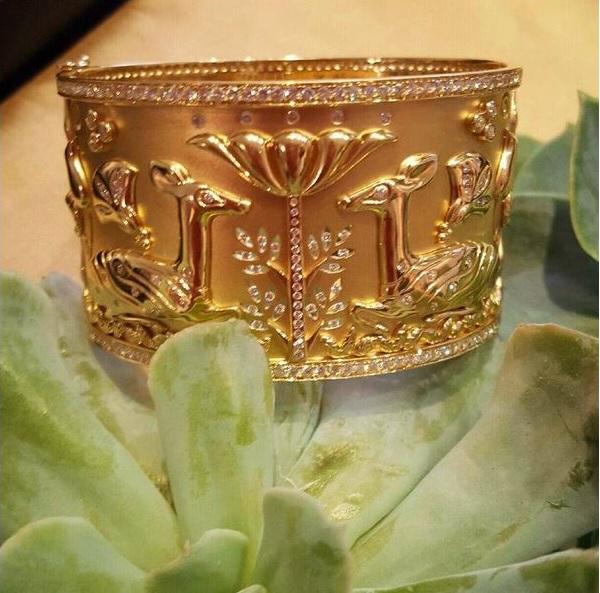 Temple St. Clair is synonymous with unique and meaningful. Precious and rare jewels are the pigments in her palette, sometimes waiting long periods of time to find just the right color or size for her design to be created. While other times it is a rare find of its own that inspires the design itself, gold and diamonds wrapping around inspiration. She often takes the back of the jewelry pieces and makes them just as beautiful as the front, turning a negative space into a positive so elegantly your eye glides across the design seamlessly. She is a story teller and each piece is a page in her book, bringing awareness to topics she is passionate about. One of her more recent collections, the third installment of The Golden Menagerie, The Big Game, comprised of incredible designs of animals that are either extinct or on the verge of extinction. It's this kind of attentiveness and singularity, bespoke beauty and true charisma that has blessed her path as she now takes her first steps into history.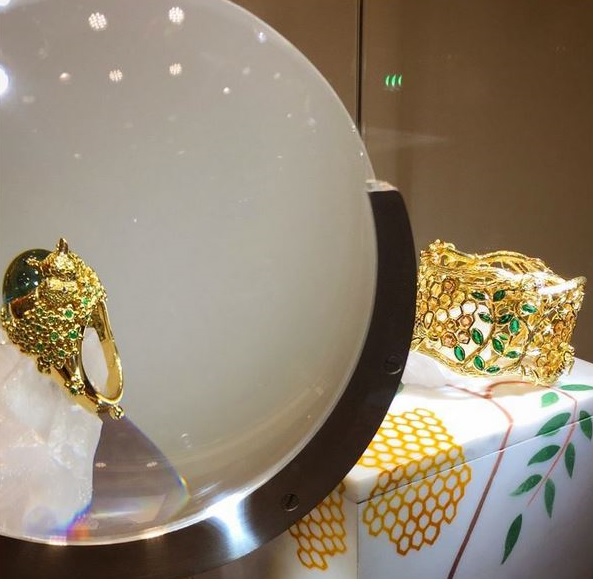 When did you first learn that you were going to be inducted into the Louvre museum in Paris?
After exhibiting The Mythical Creature collection, the first chapter of The Golden Menagerie, at the Decorative Arts Museum at the Louvre in January 2015, the curators of the museum expressed interest in having one of my pieces be part of the permanent collection in Paris. They chose to present my Tolomeo pendant to the deciding committee last summer (2016). It was approved at their annual committee meeting so I received news late in the summer of 2016.
Why did you choose the Tolomeo piece to represent your work at the museum?
The Louvre's curators chose that piece not only for its engineering and craftsmanship but because it embodies the universal storytelling that is so central to my work.
What is the story of the Tolomeo design and what does it mean to you?
The Tolomeo pendant represents the Ptolemaic hypothesis. In about AD150, the astronomer Ptolemy theorized that the earth was the center of the universe. The pendant illustrates that theory in 18K gold and multi-color sapphires in rotating planetary orbits. Each ring is engraved in Latin indicating the order of the planets as Ptolemy believed them to be. The spheres are also engraved with the astrological glyphs and symbols of the zodiac. Astronomy and astrology were equally respected during Ptolemy's era.
When is the induction ceremony taking place?
From what I understand, the cases of the permanent collection are only opened for new acquisitions once a year. The induction of the Tolomeo is slated for late summer 2017.
In your early years of jewelry design did you ever imagine that your work would become a permanent exhibit at such a prestigious institution?
Never in a million years….
Being inducted into the Louvre solidifies an extraordinary level of accomplishment within your industry, with Louis Comfort Tiffany and Alexander Calder being your only predecessors. How does it feel to become a historical figure and to know that many future generations will look to your work as an inspirational point of reference for artistic excellence, an honor enjoyed by likes of Tiffany, Rembrandt, and Da Vinci?
Louis Comfort Tiffany is one of my great heroes in the world of jewelry and decorative arts. It is an unimaginable honor to be considered anywhere near the aura of those greats!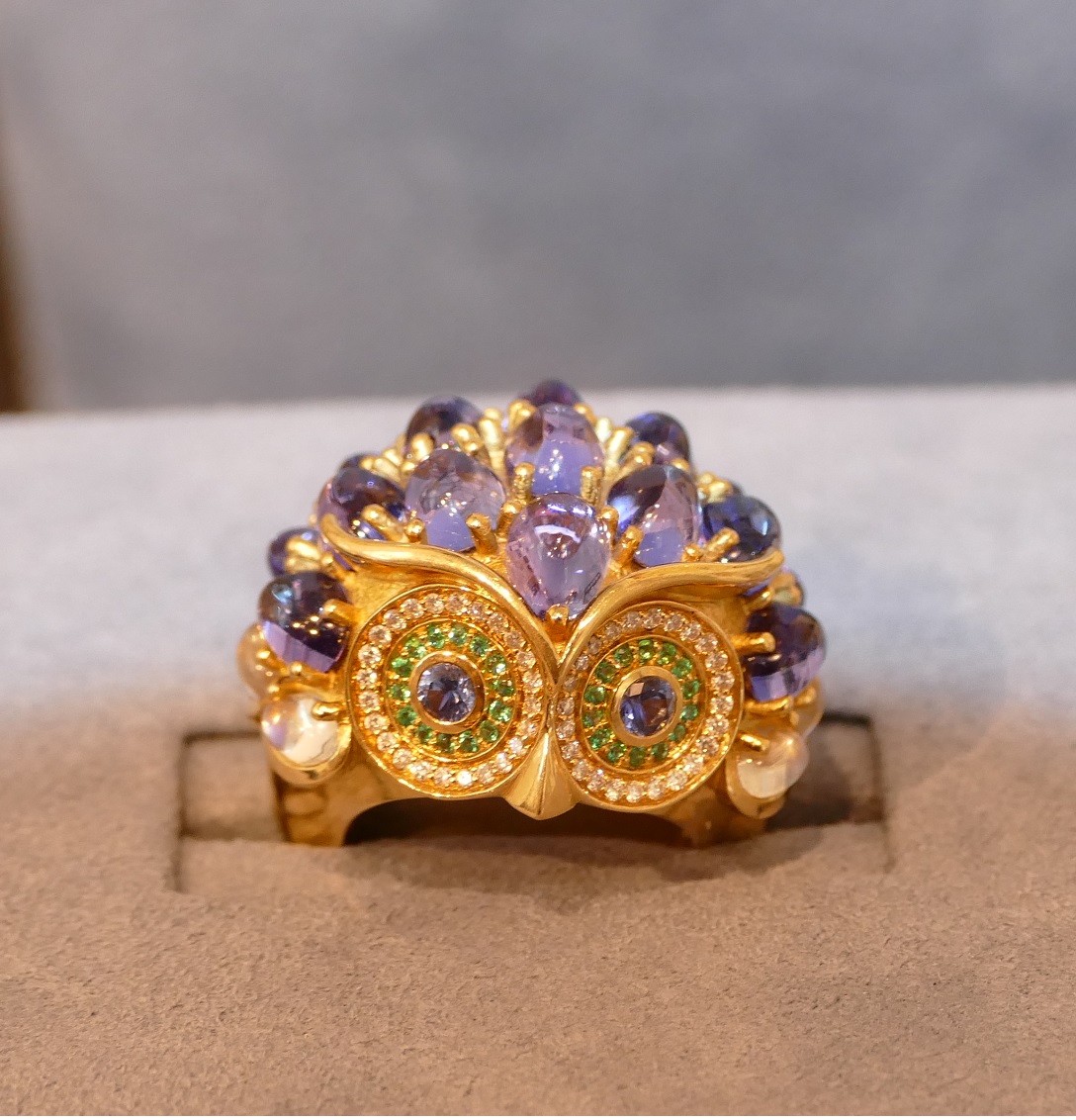 What do you feel has been the most important element that you developed to elevate your work to such high esteem?
I'm too close to the work to be able to answer this question but I will say that more than anything, it is my deep love for nature and the animal kingdom in particular. This is often the starting place for ideas, and from there I work to blend some form of uncompromising seriousness and child-like awe to the pieces. This seems to work!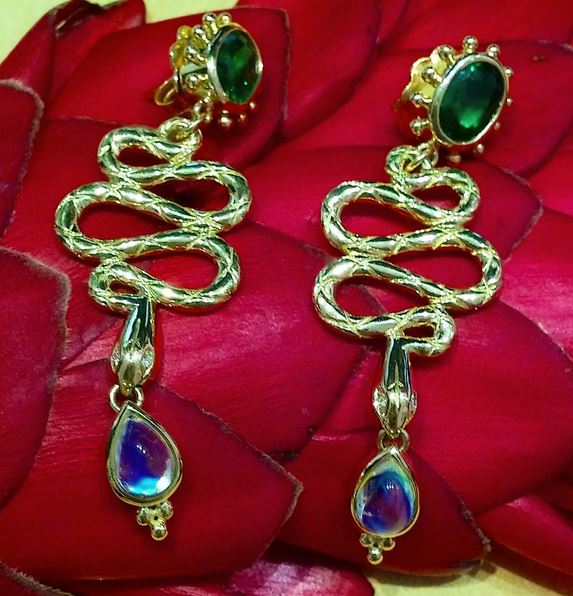 As an inspirational and successful woman of today what would you like to share with young women just beginning their own journey?
Be humble. Seek out experts to learn every possible detail of your work and business. Put in your 10,000 hours….. Be endlessly curious. Travel.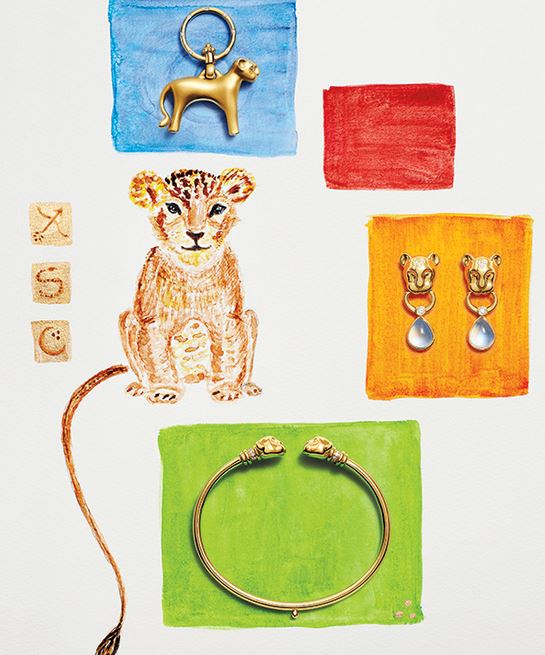 Celebrating thirty years as a designer, publishing your second book and joining the Louvre, 2017 is a remarkable year for you. What can we look forward to in your next chapter?
Fall 2017 and beyond is devoted to giving back. I'm very excited to present my Lion Cub Collection supporting LionGuardians.org. Lion Guardians is transforming the traditions of the Maasai in Kenya from being lion killers to lion conservationists. Their mission supports lions while supporting local communities.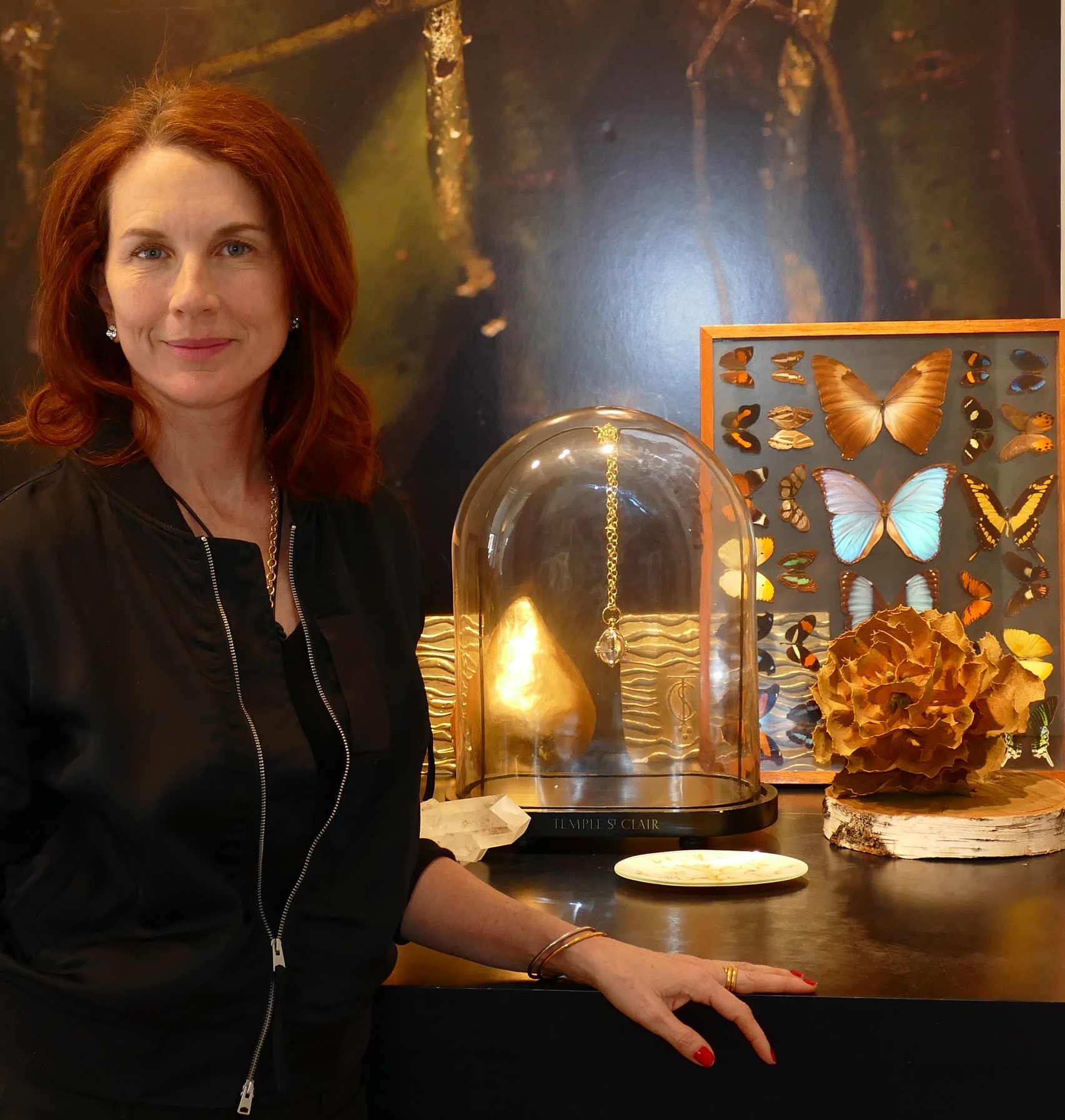 TO EXPLORE MORE OF TEMPLE ST. CLAIR'S COLLECTIONS AND THE LION GUARDIANS VISIT: TEMPLE ST.CLAIR
Photo Credits: Temple St. Clair & Kirk Leon
SUBSCRIBE TO OUR MAILING LIST FOR MORE LUXURY TODAY!
YOU WOULD ALSO ENJOY
---