We caught up with Sandy Verdon, Creative Director for Hobbs London, at the event in New York City, where they showcased their Fall/Winter 2017 collection. The dynamic director was charming among the flurry of fashion where a rich color palette of scarlet and fuschia, jade and Cointreau, were shaping bold silhouettes into a contemporary interpretation of the Hobbs woman of today. 
In this exclusive interview she shared her thoughts about the F/W 2017 collection and who the Hobbs London woman is, whether she's strolling in Hyde Park or Central Park.
What is your inspiration for the Fall/Winter collection?
Our inspiration for the Fall/Winter collection is our British heritage, re-imagined for the contemporary woman. We have played on our town and country birthplace, Hampstead , a beautiful area within the city of London which has natural beauty and wildlife whilst just being a short distance from the bustle and stimulation of the city .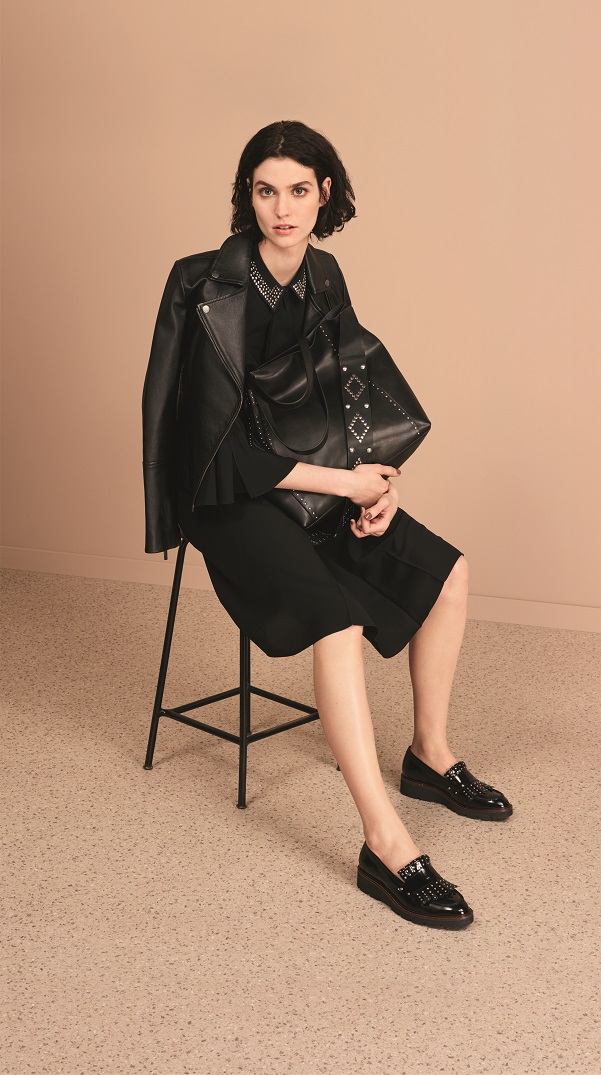 Could you tell us a little bit about the PALACE collection that features exclusive designs from the royal castles of England and how that came to be?
The
Palace Collection is an exclusive and limited edition collection of pieces which have been designed by Hobbs in association with Historic Royal Palaces. Our design team have taken inspiration from three historic Palaces this season, Hampton Court Palace, Kensington Palace and our Jewel print is inspired by the Crown Jewels , housed in The Tower of London. Hobbs is the only fashion brand to be given the exclusive rights to take inspiration from any of the six Historic Royal Palaces and also the ceremonial dress collection which is housed in Hampton Court Palace. 
Hobbs was approached by Historic Royal Palaces due to their design integrity, quality and British aesthetic.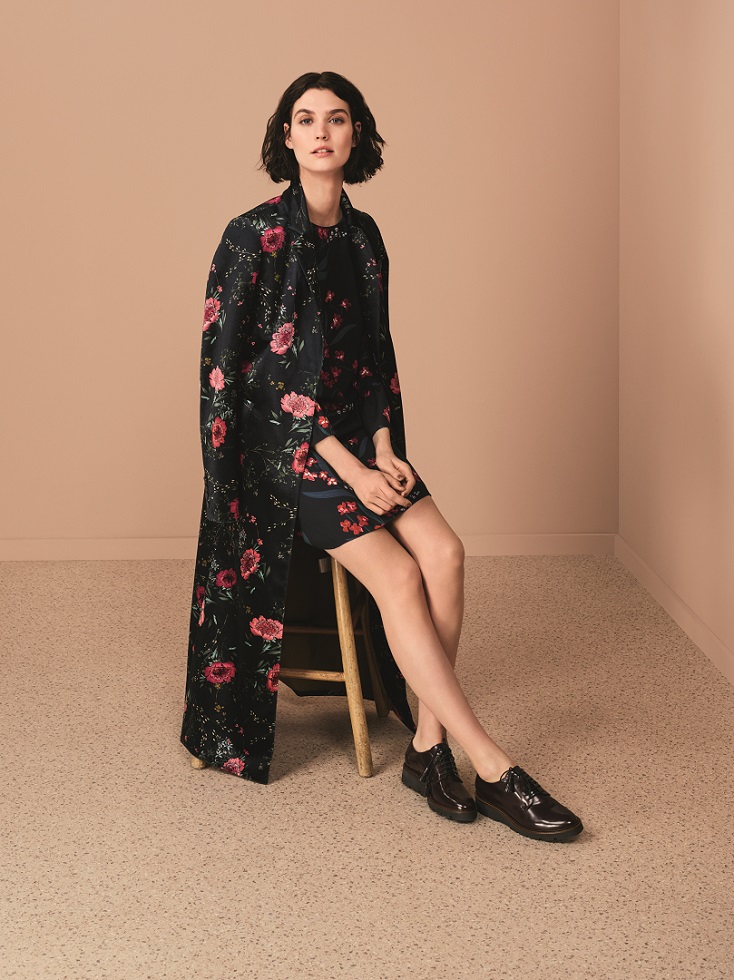 Opening your first flag ship store in Greenwich, is quite an accomplishment, what are you most excited about?
My excitement comes from seeing new customers wearing our collection. It's really wonderful to have received amazing compliments about our designs, colours and fabrics, and our floral prints have been a great success.
What is the 'it' item of the season?
Velvet is such a key fabric for AW 17 so it has to be the  ochre velvet dress. 
As a designer, how would you describe your personal style?
My personal style is simplicity with a twist. I wear a lot of navy which is very British and very Hobbs ( Navy is our black. ) I appreciate beautiful fabrics and the twist is that extra little detail which takes the style away from being ordinary. I also love stripes, spots and graphic prints.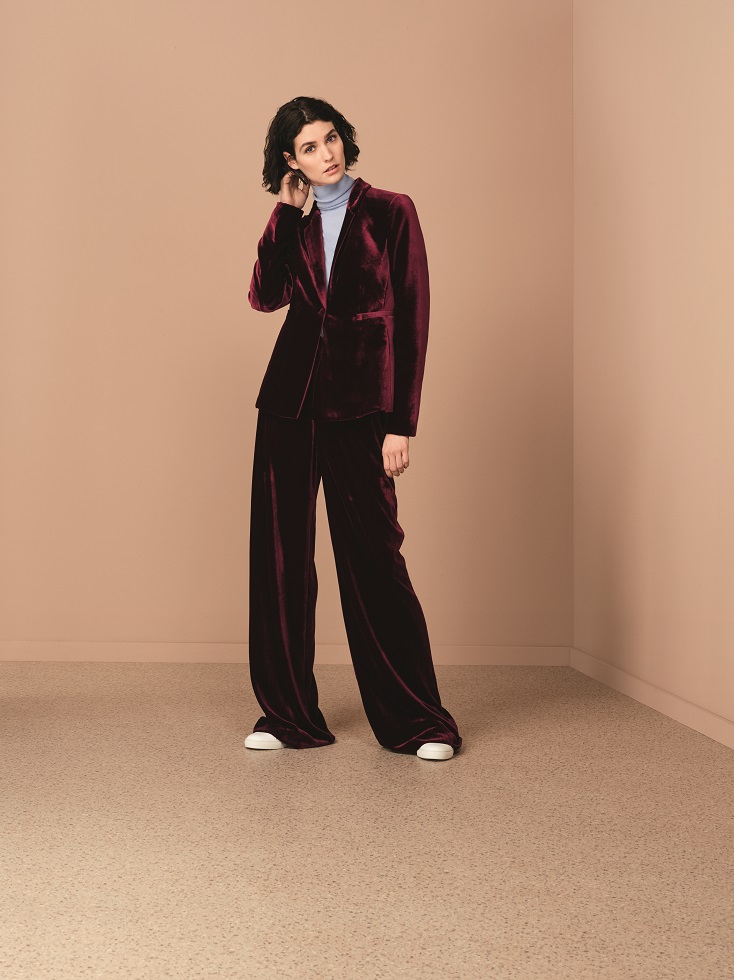 Do you feel that there is a difference in the approach to fashion from the English to the US market?
The biggest difference is in the design aesthetic. Pattern, print and colour are the key differentiators.
You also have an Italian made shoe line?
Our shoes are designed in London and made in our own shoe factory in Porto San Georgio , Italy. The best court shoes in the world are made in Italy and we are proud of this heritage.
Who is the HOBBS of LONDON 'woman'?

She is a smart busy woman who is often time poor and relies on Hobbs to dress her for all the occasions in her life from work to weekend to weddings. She is an amazing woman who is often responsible for changing and shaping life for others. We dress prominent women from royalty, members of the British parliament , doctors , lawyers, teachers, mothers, grandmothers and women who simply love the Hobbs sense of style.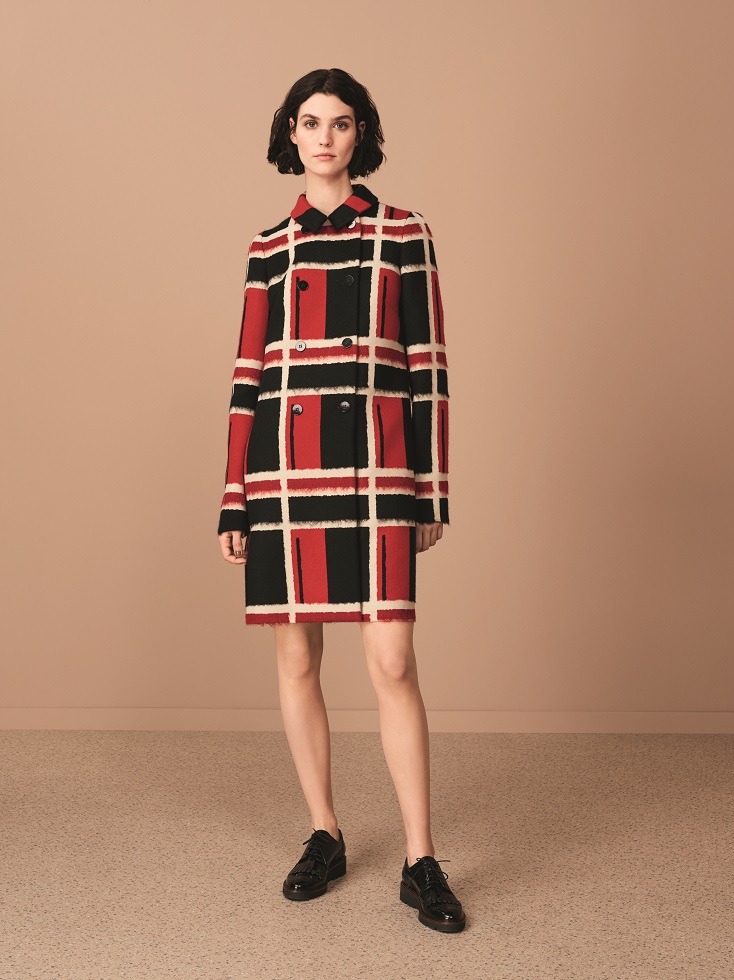 What is/are your favorite places to visit in NYC?

I love, love, love NYC!!! I especially love walking through Central Park on a sunny Sunday morning , seeing a show on Broadway and the exhibitions at the Metropolitan Museum are the best in the World. Oh, and did I mention the shopping !!!
To Explore The Whole Collection Visit: HOBBS LONDON
Featured: Lola Dress; Colette Earrings; Primrose Court Shoe
Photo Credits: HOBBS LONDON
SUBSCRIBE TO OUR MAILING LIST FOR MORE LUXURY TODAY!
YOU WOULD ALSO ENJOY
---