RETURN OF AN ICON
Skincare mogul, beauty icon, mother of three, Jami Morse Heidegger is the business savvy heir and queen of Keihl's that took the world by storm. She and her husband Klaus took the multi-generational New York homeopathic favorite and turned it into the worldwide cult phenomenon that Keihl's is known for today. After handing over the Keihl's keys to L'Oreal in 2000, after one hundred and forty nine years in the business, it was time for the Heideggers to focus on their first passion, their family.
Of course when you're exceptionally good at something you're practically fated to return to it and so she has. With immense background knowledge and tantalizing new scientific breakthroughs Jami and Klaus have begun crafting a skincare regime that is practically an artisanal composition, intertwining synergistic, carefully sourced materials with oils pressed from the very avocados and plants grown on their ranch in Malibu. Retrouvé is an unprecedented luxury skincare that could only be created by such a pedigreed virtuoso.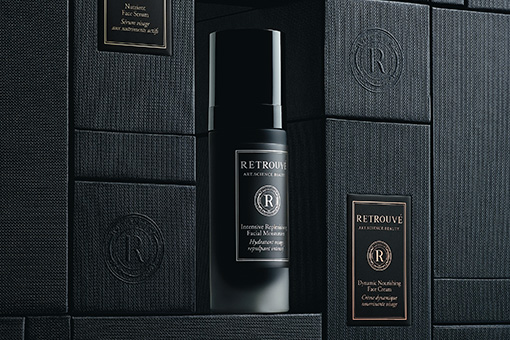 Standing on the three pillars of art, science, and beauty as guiding stars for the reunited mission of bringing the nectar of nature perfected into the daily lives of connoisseurs. We had the opportunity to speak with Mrs. Heidegger in this exclusive interview to learn more about their vision.
Your name carries a lot of gravitas in the beauty industry and Retrouvé means 'to return', but you are returning in a much more dynamic position. Why did you choose skincare once more when you could have chosen any arena?
I have always been fascinated by the concept of creating products that are especially high-powered: At Kiehl's, I often requested my chemist to make more potent versions of my favorite products just for my own use. When I turned 40, my interest in utilizing the most concentrated ingredients and innovative technologies available intensified. After Klaus and I sold Kiehl's, I continued to create formulations with my chemist, solely for my personal use, that I was otherwise unable to find in the marketplace. We worked continually to refine the formulations as new ingredients and technologies became available. We source ingredients constantly – testing them in Retrouvé's cruelty-free labs and on our own skin – until we are very confident in the powerful skincare benefits of each preparation. Whereas at Kiehl's, I had to stay within already long-established parameters to fit the brand profile when creating products, with Retrouvé, I have the freedom to create as I please.
In particular, because the products were initially for my personal use only, no compromise was made in the cost, quality, or research behind the ingredients or processes used to develop the formulae. Retrouvé is my personal skincare vision of using only supremely exclusive and efficacious select anti-aging ingredients in superior concentrations without regard for cost and set in luxurious textures, that I was unable to find elsewhere.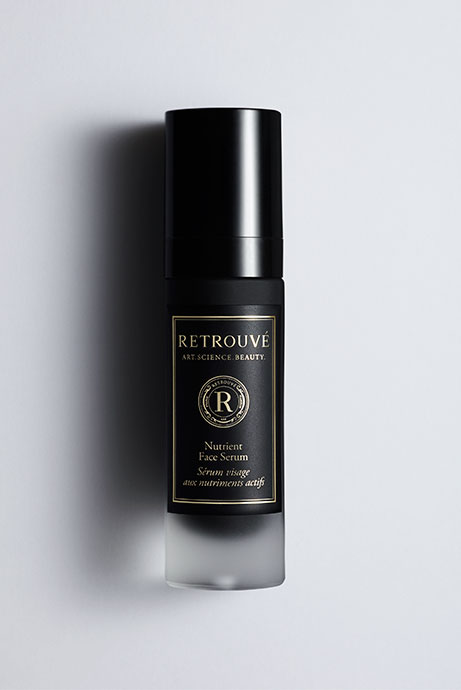 Has having your new laboratory being based in Malibu instead of New Jersey been a different experience?
While our main lab is headquartered in Pennsylvania, Klaus has been growing avocados and other produce on our ranch in Malibu in accordance with the principles of permaculture. We are very excited now to be utilizing oil pressed from the ranch's avocados in our Luminous Cleansing Elixir, and we have additional orchards that we also plan to cultivate for raw ingredients such as Vitamin C. Wherever possible, we source the highest grade of ingredients on the market from suppliers who have ethical and sustainable business practices and a proven history of quality. For example, the squalane that we utilize is of the highest grade and is more expensive due to the fact that it is plant-based and not derived from animal sources.
Is there anything about beauty and wellness that you know now that you wish you had known when you were younger?
So much, as the science keeps evolving and "facts" continue to change! I really wish that I had known more about the importance of sun protection and staying out of the sun when not necessary. I grew up in the 1970's in sunny Los Angeles, when getting as tan as possible was the goal. I remember taking my baby oil and aluminum reflector to the beach in Santa Monica (CA), and baking my skin! It was de rigueur to have tanned skin, and as a teenager, I usually wanted to try to do whatever was "in" at the time!
As a junior ski racer, I also often went skiing on weekends and vacations. I had oily, acne-prone skin as a teenager, so I thought that sitting on the chair lift without anything to shield my skin would help it. As a teen, I wasn't sure how it would help, just that it seemed to look better tan and dried out! Because of the altitude and the reflection of the sun on the snow, the weekend ski trips were actually even more detrimental to my skin than my taking the reflector and baby oil to the beach! I certainly wish that I had known then what I became aware of in my 20's and know now. Wearing sunscreen religiously has helped me to contain the sun damage that I incurred in my youth and adolescence and to help prevent further damage from occurring.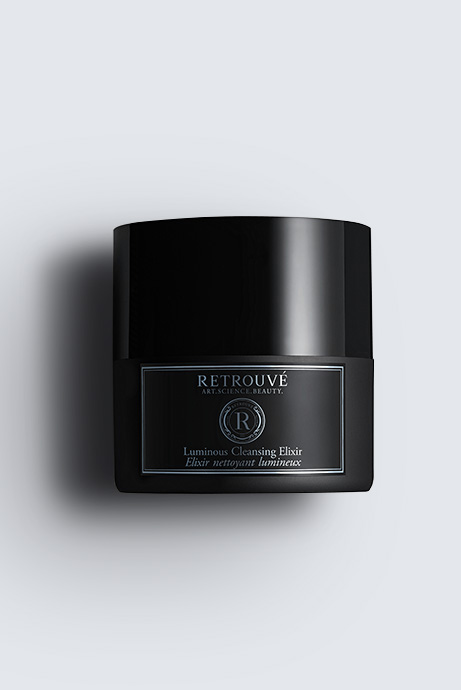 As parents of young daughters and a son, how do you teach them about beauty?
As they say, beauty is in the eye of the beholder – it is so subjective. More important to me is that my daughters and son be happy, fulfilled, curious, confident, loving, and compassionate. To me, these are the qualities that make one beautiful, inside and out. I do, however, try to impress upon my kids the importance of taking good care of their skin and using sunscreen for both aesthetic as well as health purposes, which often falls upon deaf ears. It can be so frustrating to me, because it is not as if I am just stating my opinion; I am sharing undeniable facts! I therefore often resort to threats. (Yes, I'm THAT mother!) If, for example, my daughter wants to ride her horse or compete in an event, for example, then she must wear sunscreen. It is not up for debate. I find that my kids – perhaps most kids? – will pay more attention if the same information that I am trying to impress upon them comes from someone younger or cooler than I or if it is presented in a medical study, so I send articles constantly for them to read that confirm my advice. Also, for my birthday each year, my kids gift me by agreeing to have facials! Surprisingly, my son has really taken to this, which I really appreciate, although my daughters still fight me on it and offer to have manicures instead!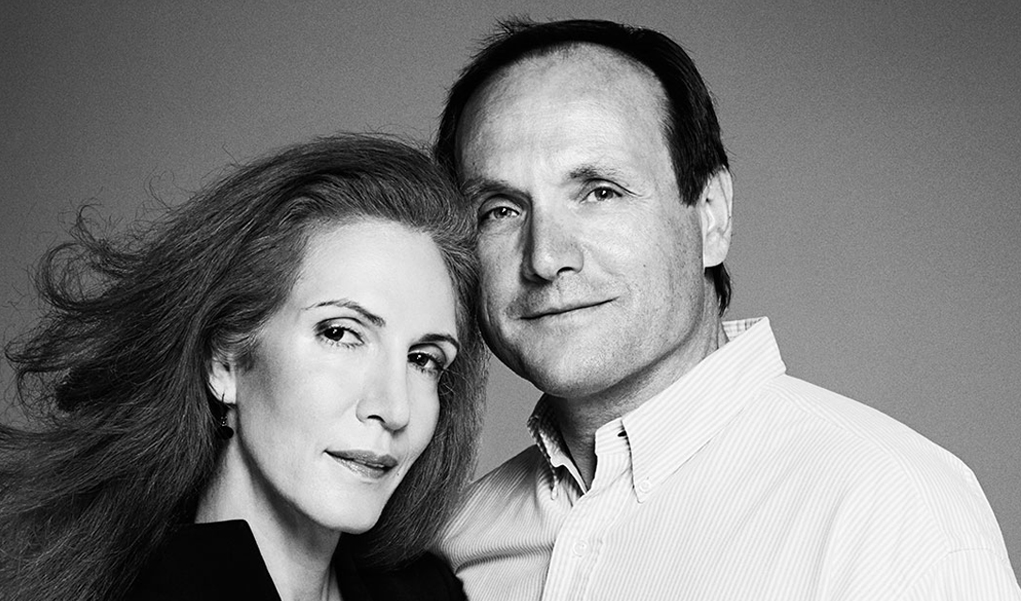 Do you feel that working as a husband and wife team has given you an advantage in such a demanding industry?
Over the years, many people have commented to Klaus and me that they don't think that they could work with their spouse, that doing so would be just too much togetherness. Klaus and I have found that just the opposite holds true for us: When we work together, we always have something other than the children in common that matters to and bonds both of us, and that can often supersede other more mundane and picayune day-to-day annoyances that might otherwise escalate into "fights" to unite our focus in a productive way. We share a strong work ethic and a desire to be productive, and our strengths complement one another. I tend to be a bit more introverted and introspective, for example, whereas Klaus is very social and outgoing. We have a lot of yin and yang that enriches our working relationship.
You use premium ingredients throughout the entire Retrouvé collection. Do you have a favorite element among the powerful beauty actives?
No, as our chemist often responds to this question, that would be like choosing a favorite child! All of our products are infused with clinically-proven anti-aging ingredients scientifically identified for their preventive, nourishing, and restorative properties. I don't necessarily have a favorite, since it is the synergistic effects of these high-octane ingredients working in tandem for their combined ability to penetrate deeply into the skin that strengthens their effectiveness and thereby creates the mastery of Retrouvé.
What excites you the most about the future of Retrouvé?
In order to make our products more easily accessible throughout the United States, we have introduced our website (www.retrouve.com). To celebrate, we have created the Retrouvé Collection Limited-Edition Gift Set that features full-sizes of our four hydrating products at a savings available on our website. We've been getting more and more interactive on our social media sites, too – I love the idea of having so many ways to communicate with those interested in Retrouvé.
I also can't wait to bring new products to market! I am always intrigued with finding new ways of addressing old problems. For some time now, I have been working with my chemist to create our Skin Brilliance Priming Pads, highly-efficacious exfoliating pads to prime the skin for the subsequent application of skincare treatments in a gentle, non-abrasive manner, harnessing the power of advanced skincare technologies and clinically-effective concentrations of potent ingredients. I am also in the process of creating our Baume Ultime, an ultra-nourishing and hydrating body oil, among other new products that we are eager to debut.
What is your number one tip for being timeless?
As Ralph Waldo Emerson once wrote, "Truth, and goodness, and beauty are but different faces of the same All." Fads may come and go, but having a loving heart and being a good person never goes out of style.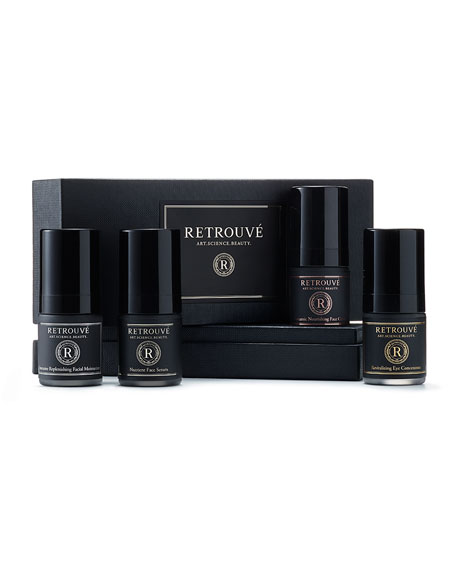 You have deep roots in New York. What are some of your favorite places to visit when you come to N.Y.C.?
Especially because getting around Los Angeles is reliant upon cars, my favorite thing to do in New York City is to try to walk everywhere when possible! I try to take different routes each time. I also take walks all hours of the day or night and have never had anyone bother me. It's one of the ways that I always get in touch again with what is going on as well as re-connect with places that I have always loved. I adore making new beauty discoveries at inspiring downtown salons like Michael Angelo's Wonderland Beauty Parlor as well as at the fantastic old-school pharmacies that still exist in Manhattan, such as Zitomer on the Upper East Side. I am also transported every time I walk through Bergdorf Goodman. Their recent renovations have rendered the store even more gorgeous, classic – and timeless! – than ever. And speaking of timeless, I do not think I will ever tire of Wee Dragons with carrot dressing at Angelica Kitchen. I dream of their macrobiotic cuisine!
To Explore The Full Collection And Their Philosophy Visit: RETROUVÉ
Photo Credits: Retrouvé; Francesco Carrozzini
SUBSCRIBE TO OUR MAILING LIST FOR MORE LUXURY TODAY!
YOU WOULD ALSO ENJOY
---