World renown Chinese-born designer Lan Yu's namesake brand LANYU charmed the New York Fashion Week crowds once again with her runway debut of the Fall/Winter 2017 collection. The beautiful, feminine creations were inspired by her mother's hometown of Suzhou. The city's architecture, natural beauty and serene canals were the source of her vision for the 40 looks presented.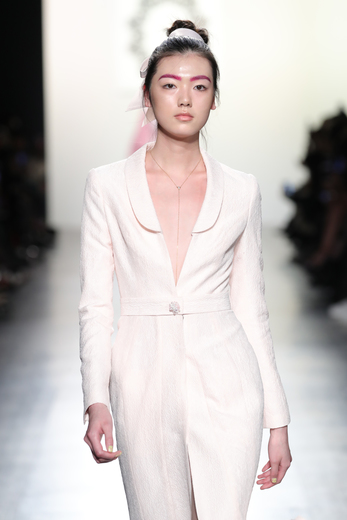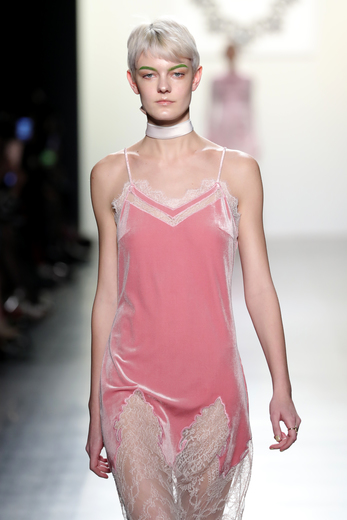 The color palette based on her childhood memories sashayed across the catwalk in shades of mint and jade, powder pinks and sky tones.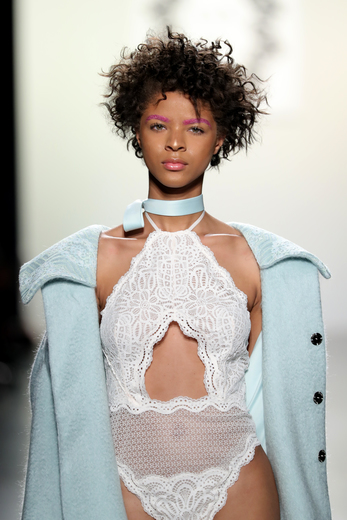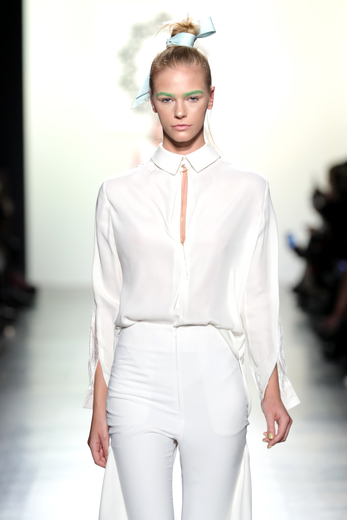 Dressing a delicate silhouette the collection features oversized coats and fabulous statement trousers along with elegant dresses in LANYU's trademark fitted style created in luxurious fabrics such as jeweled tweed, marled wools, cashmere and silk on velvet punctuated with leather and metal elements.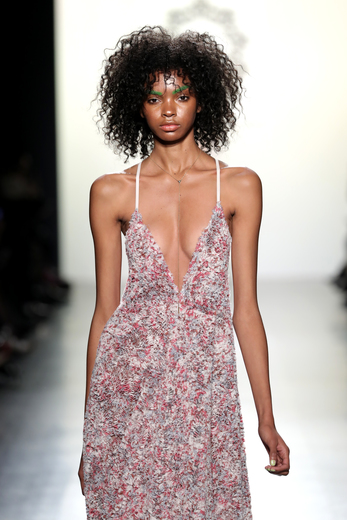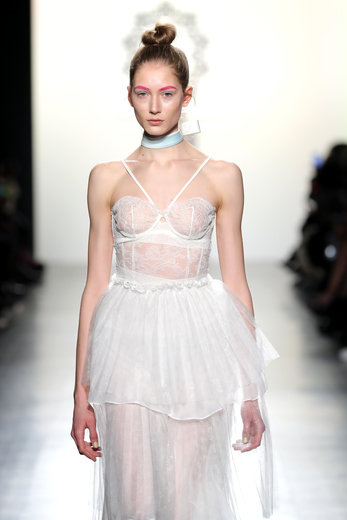 Traditional Chinese Su embroidery and romantic details such as multicolored woven lace, butterfly patterns, dyed camel hair and gold embellishments on tulle appear on pieces representative of the dreamlike nostalgia the designer feels for Suzhou.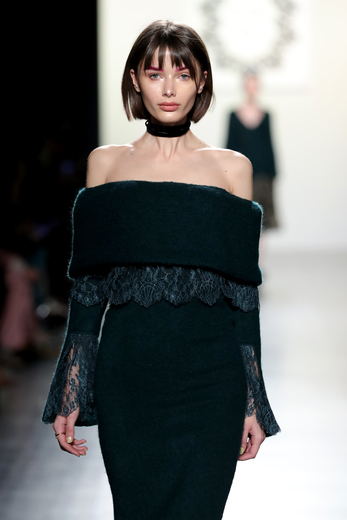 It was a beautiful event where the models featured hair style hair from Cutler/REDKEN Salon that was tied up with a large ribbon or wore it down in an easy fashion with high heels, while the chokers and jewelry were by Cuixu.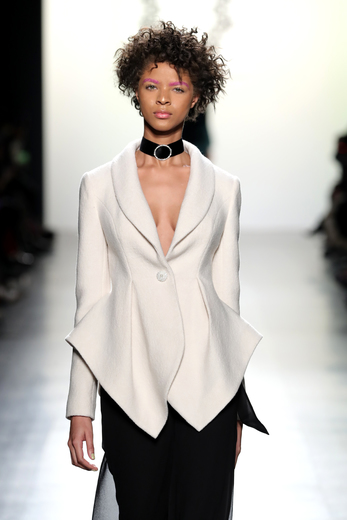 The makeup artists of MAC For Models went with a natural fresh face highlighting the brow with colorful shades of magenta and green. Nails were by Doorbella.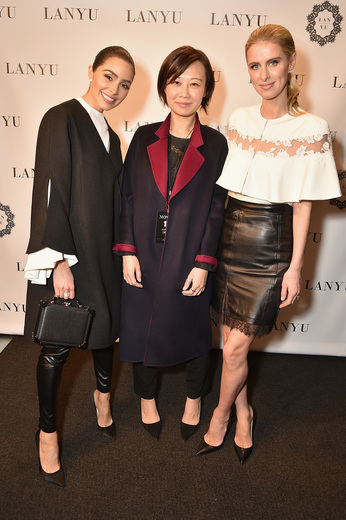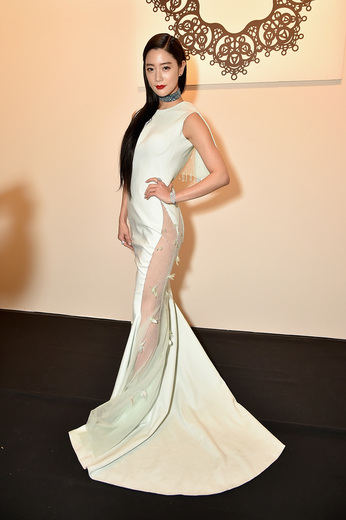 Celebrities, actresses, and musicians attended the glamorous show such as; Olivia Culpo, Nicky Hilton Rothschild, Kristen Taekman of The Real Housewives of New York, Pearl Thusi, Clara Lee and musicians Dragonette, Yonee, Aubrie Sellers, and Zeke Thomas.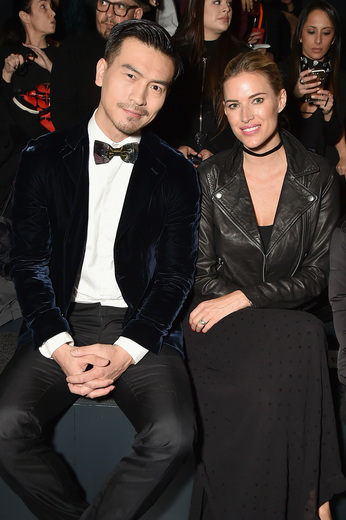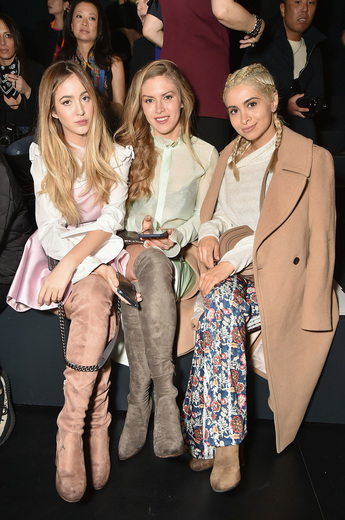 To learn more about the designer and the collection visit: LANYU
Photo Credits: Theo Wargo/Getty Images; Neilson Barnad/Getty Images
SUBSCRIBE TO OUR MAILING LIST FOR MORE LUXURY TODAY!
YOU WOULD ALSO ENJOY
---