AZIMUT'S WEEKENDER
One of Italy's largest yacht builders, Azimut Yachts, has perfected a sophisticated walkaround model that takes the typical day-cruiser style to a more luxurious and spacious experience. Azimut's Verve 40 stands out for its elegance of styling and surprising amounts of comfortable capacity, featuring an extensive cabin area that offers generous room for play on the open sea.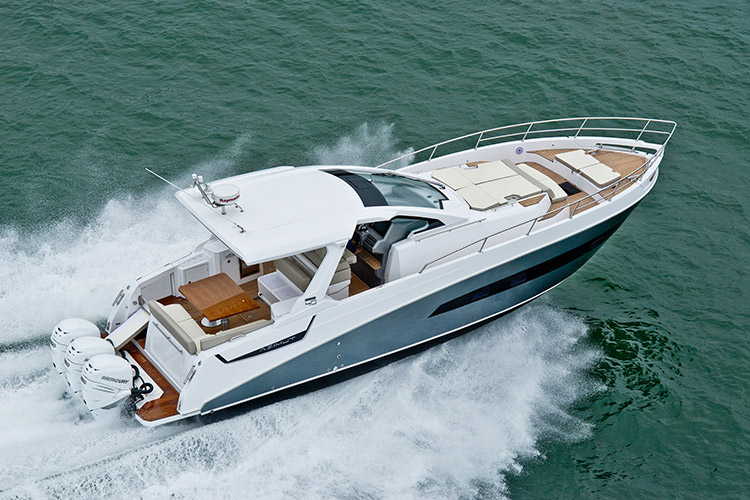 The Azimut Verve 40, which made its debut at the Newport International Boat Show 2016 before going on to appear a few weeks later at the Fort Lauderdale International Boat Show, marks the entry of Azimut Yachts into the typically American sport walkaround segment. The Americana love of wide open spaces has been tailored and finished with an Italian eye for graciousness in ambience and warmth.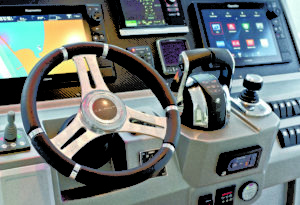 Verve 40 is mindfully designed with an aura that easily welcomes socializing.  On the main deck and cockpit area, the L-shaped sofa arrangement can be turned into a C-configuration by moving the rear-facing sofa back on Harken sliders to join guests, while the electrically operated foldaway dining table means that the entire area can be transformed into a roomy sunbed in the stern. Fitted with a mobile bar, a large fridge, an icemaker, a double barbeque and an optional wine cooler, means entertaining is a breeze as you set your course for adventure.
The beautiful finishes and exceptionally smooth teak floors provide those subtle luxury touches that sets the ship apart from other more run of the mill options. Not to forget about the endless amounts of cleverly arranged storage, you'll be surprised by how much sunblock, beach towels, and ice you can tuck away.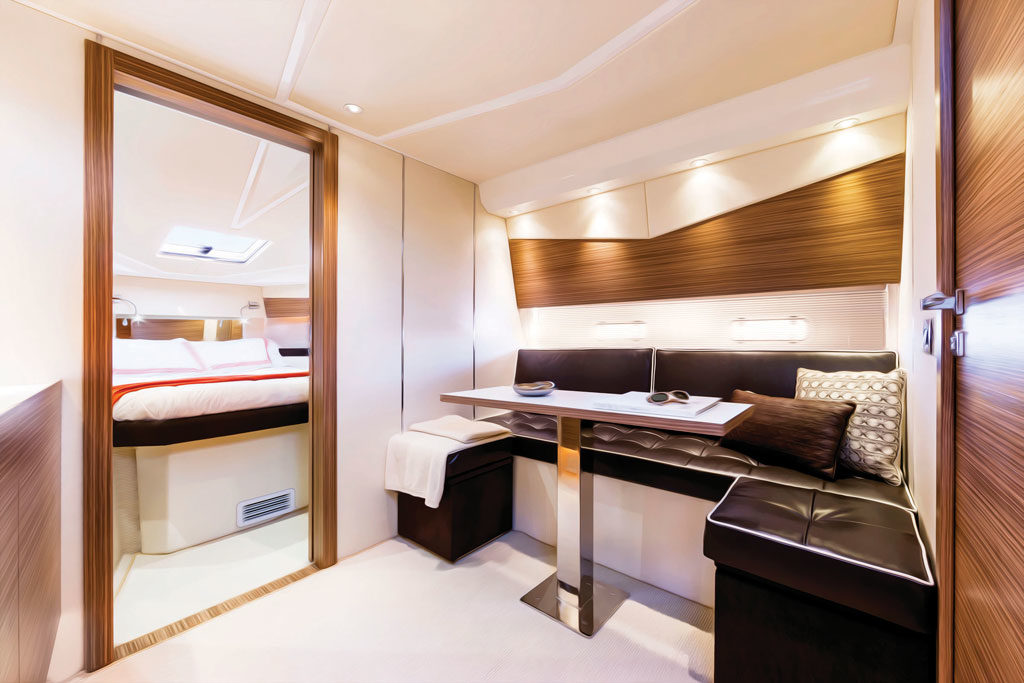 The lower deck is a testament to ingenuity in engineering. This is where you'll find a central dinette with a dining area and galley, with the option of the dinette area converting to provide an additional bed. The spacious and fully independent cabin in the bow and a head compartment offers plenty of height and light so that you'll never feel confined to tight quarters, while the cozy privacy is the perfect place to dream up new destinations.
The Verve 40 is propelled by three outboard 350 hp Mercury Verado engines to a maximum speed of 44 knots and a cruising speed of 37 knots. The skyhook system is available as an optional choice, as well as the user-friendly maneuvering joystick which makes taking the helm practically effortless.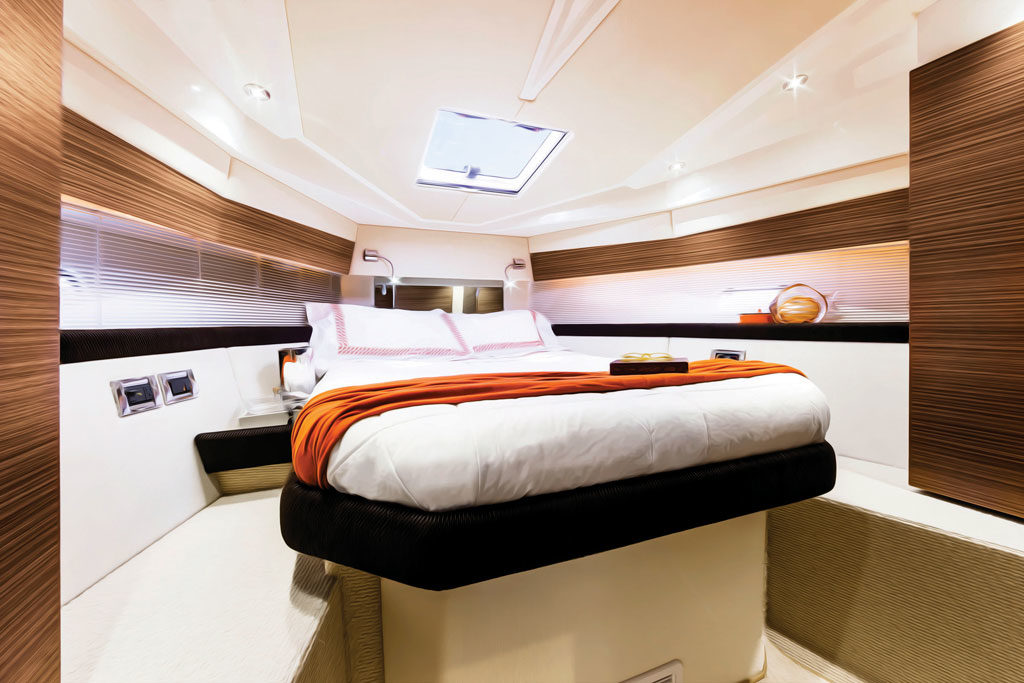 So, if you've been looking for a yacht that's not too big or too small, that's easier to handle than a sail boat with a swinging boom and you're just not that in to fishing, but every time Friday afternoon rolls around you start to crave the salty air in your hair, friends and family laughing as they share something fresh off the grill and diving off into blue waters, then the Verve 40 is what you've been waiting for.
To find out where to order yours visit: Azimut Benetti Yachts


Photo Credit: Azimut Benetti

SUBSCRIBE TO OUR MAILING LIST FOR MORE LUXURY TODAY!
YOU WOULD ALSO ENJOY
---