We had the opportunity to chat with the designer behind the Monica Byrne Maison, Monica Byrne herself, to see how her life as a fashion designer evolved and how her experience is represented through her collection. With over fifteen years in the industry, working with top brands such as Vera Wang and Caroline Herrera, she has brought a sense of drama and an elevated approach to fashion as she channels her Midwestern roots with riding gloves, long prairie skirts, and trench coats.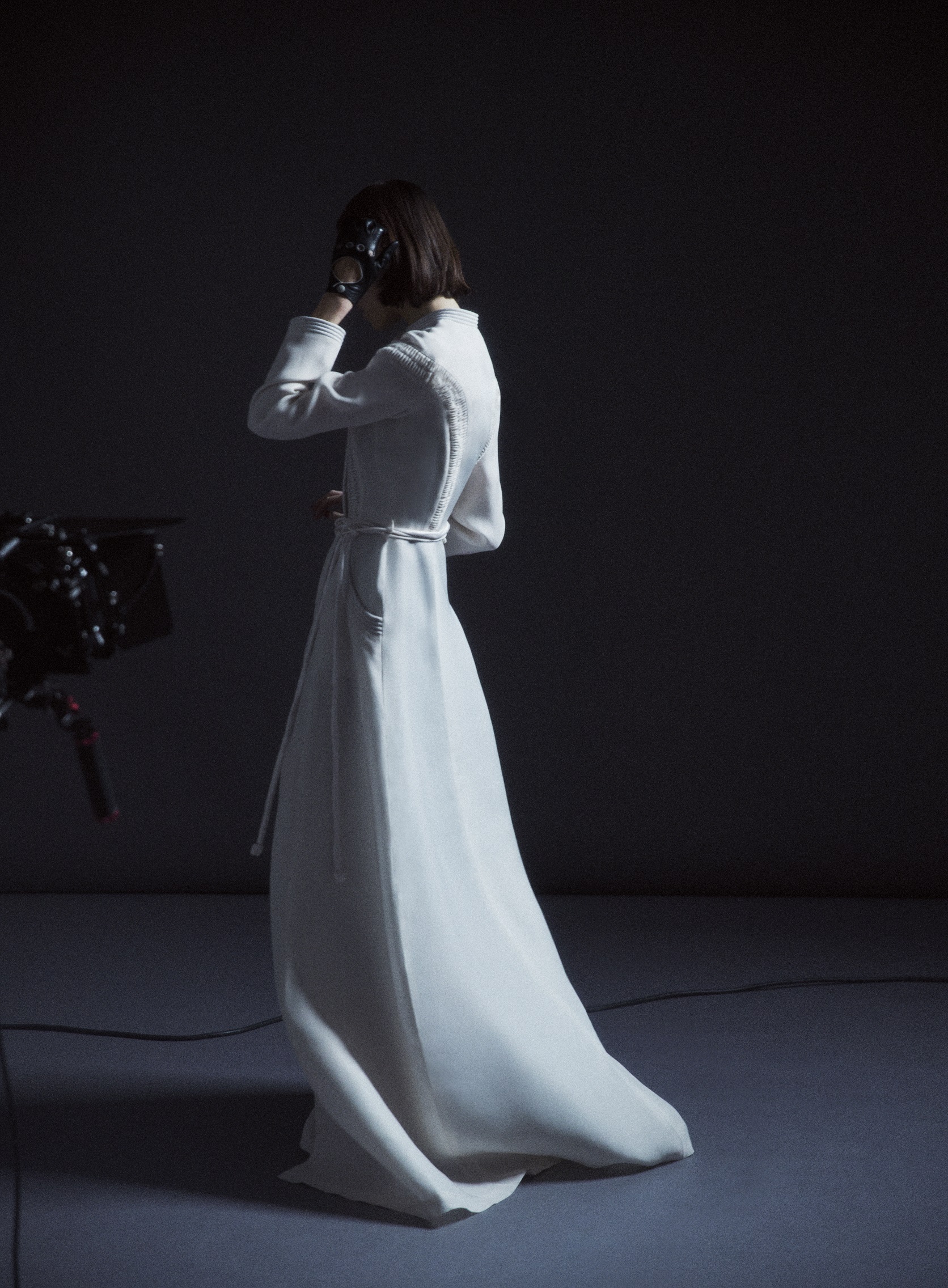 When did you first know that you wanted to become a fashion designer?

When I was as young as five. I remember when my mom first received a copy of W
Magazine and I was completely in awe of it and the images. I ripped pages out and taped them all over our basement walls! I grew up in a small town in Nebraska and as the youngest of four girls would watch my big sisters get ready and started to fall in love with fashion and the way it can transform a person and give them confidence.

You have had an extensive career in working with major brands such as Vera Wang & Carolina Herrera, how has that helped to shaped the designer that you are now?

Being able to work with such inspirational women and have them mentor me in the
industry allowed me to see what it takes to achieve your dreams and also helped boost
my network and confidence.

Creating your own couture fashion line is quite an achievement, what has been the biggest highlight so far?

There are highlights everyday! Watching it unfold is the true highlight.

Who is the Monica Byrne woman?

The Monica Byrne woman is invincible! she is an outlier, a traveler a kind and
generous woman.
Do you have a favorite piece in your collection?

The black double wool Crepe Coat. It emulates everything that my brand stands for.
Strong, tailored and adaptable.

What do you take inspiration from when creating bespoke pieces for your clientele?

I get inspiration from all walks of life. When a client comes to me for a custom piece
we take their vision and meld it with the Monica Byrne vision.
Are there any exciting projects that we should be looking forward to in the future?

Yes! We are collaborating with DeBeers in October on an exciting event with The
Bridal Council.

As a successful woman in the industry is there any advice would you give to young designers wanting to follow in your footsteps?

Don't be afraid to go after your dreams. Put yourself out there, network, and make
connections every day and make sure to reach out to those connections.
Is there anything that you know now that you wished you had known when you first started out?

To truly enjoy and be in every moment as they all build and add to who you are as a
designer. When I was younger I was in a hurry but am now grateful for all of the
successes and failures I had because they have shaped me and my collections.
What are your favorite places in New York City?

I live in gramercy park and absolutely adore my neighborhood. One place in particular
is Bar Jamon…it's my living room.
TO EXPLORE THE FULL COLLECTION VISIT: MONICA BYRNE MAISON
Photo Credits: Monica Byrne
SUBSCRIBE TO OUR MAILING LIST FOR MORE LUXURY TODAY!
YOU WOULD ALSO ENJOY
---