Nothing quite elevates a living space like the carefully chosen daily implements of the self-assured man who uses them. They reflect the lifestyle of the gentleman, casting an aura of importance on the tools of life, it quickly becomes evident that this is someone with whom all things are considered and well chosen.
Mauro Lorenzi, deeply understands the profound, almost meditative act of preparing for one's day and proudly continues his family tradition by curating a collection of the necessities for the small, sophisticated male rituals and celebrates them in his truly classic Milanese style.
Loyal international clientele are drawn to his location in the heart of the city to choose from items specially created by skilled craftsmen who use only the best natural materials – bamboo, horn, precious wood, mother of pearl. The "Meda Collection" creations are designed to celebrate the big and small daily rituals of the modern man, from waking up in the morning till late at night.
In fact, there is a whole "Gentleman Mood", a very special interpretation of a man's private world told through the seven different product categories designed by Lorenzi Milano: Bathroom, Wardrobe, Travel, Living Room, Dining room, Wine Cellar and Smoking Room. Among the products offered: shaving brushes, razors, scissors and toiletries; shoehorns, suit covers and brushes for clothes and shoes.
It also includes everything a travelling man needs, like backpacks and toilet cases in Saffiano leather, watch cases and cufflinks, and also the mammoth writing set and the zebu checkerboard for amusement. As for the cooking world, the product range reaches all the way back to the origins of Lorenzi Milano: knives for all uses, specific cutlery and the new Canaletto walnut wall panel, equipped with a magnetic system to hold the 16 knives, with their blades forged in stainless steel and natural materials. It's not only knives though: bottle openers, corkscrews, professional tasting sets complete in every detail and, lastly, cigars, cigarettes and pipes. All feature a specific, recognisable and strong aesthetics, combining tradition and innovation, and can be custom-made upon request answering the specific wishes and needs of international customers who are always looking for unique products.
Lorenzi Milano will take part to the fall edition of Maison & Objet in Paris to present the "Meda Collection": a careful selection of high-quality Italian products, created for the opening of the new boutique in Piazza Meda in Milan, a few meters from the historic G. Lorenzi store; it embodies the important heritage of the historic G. Lorenzi brand and its shop in Via Montenapoleone. It serves to preserve its values and traditions through hand-crafted pieces designed to make even simple, everyday activities entirely special. From its proprietary workshop in Via Morimondo, Milan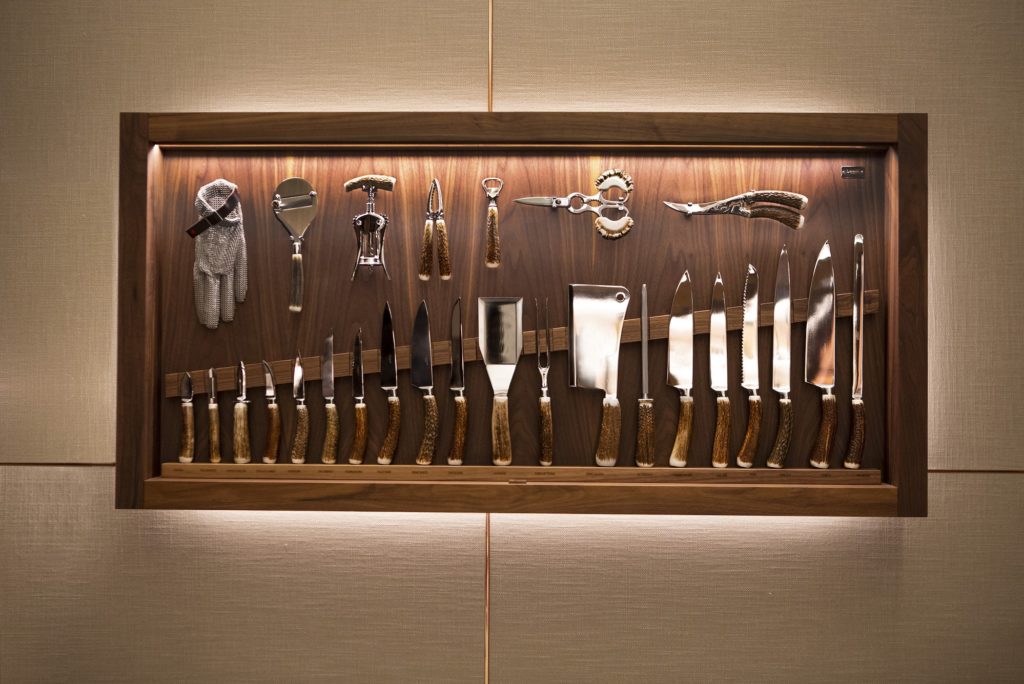 Lorenzi Milano
Maison & Objet
6 – 10 September 2019
TO EXPLORE THE FULL COLLECTION VISIT: LORENZI MILANO
Photo Credits: Lorenzi Milano
SUBSCRIBE TO OUR MAILING LIST FOR MORE LUXURY TODAY!
YOU WOULD ALSO ENJOY
---