Nothing is more iconic than Audrey Hepburn stepping out of a golden New York taxi cab, before the hustle and bustle of the city.  Arrayed in her long black evening gown with matching opera length gloves, dark shades and her strings of diamonds and pearls, walking up to the Tiffany & Company's window display with a coffee and Danish in hand.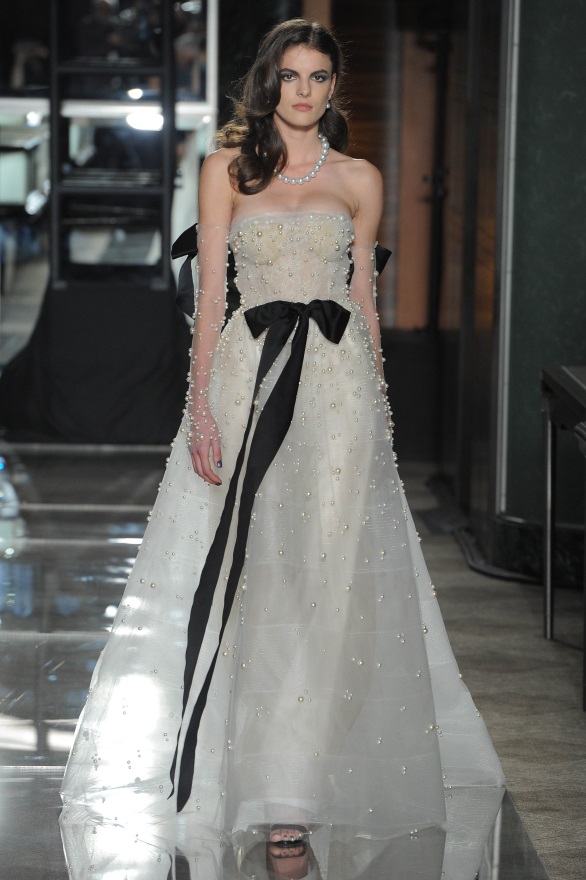 While Reem Acra's inspiration was the company's magnificent jewelry, namely the Tiffany diamond, you get the sense that she was channeling Audrey's black Hubert de Givenchy dress from the opening scene with her choice of creating some classic all black options in her Spring 2018 Couture Bridal collection.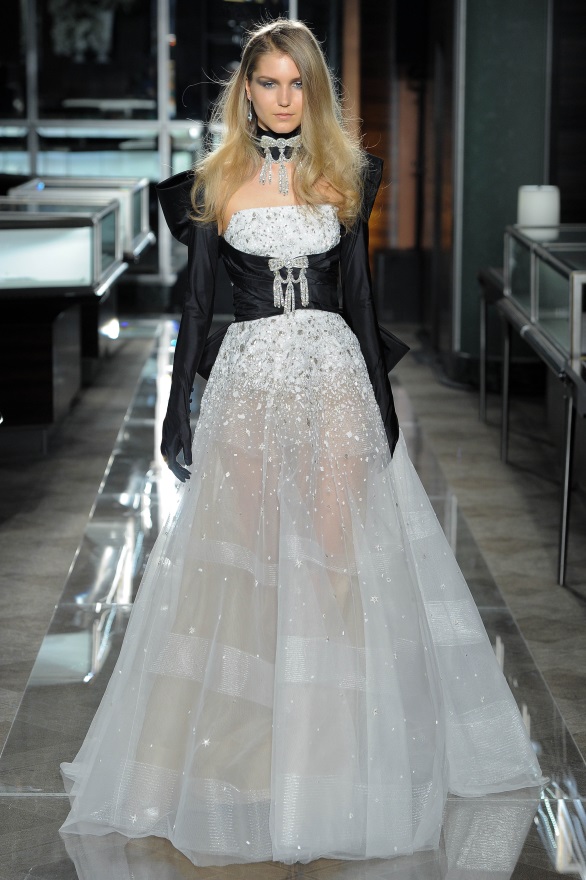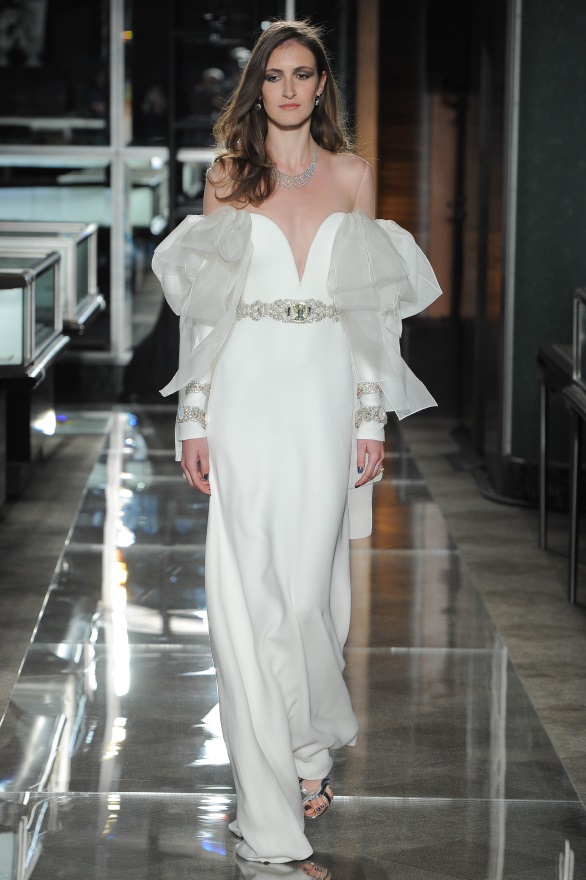 In addition to this bold statement, she also balances black tastefully along with the classic fairy tale white with the use of bows, gloves, chokers, vests and belts.  All of which sets the gowns off in a memorable way.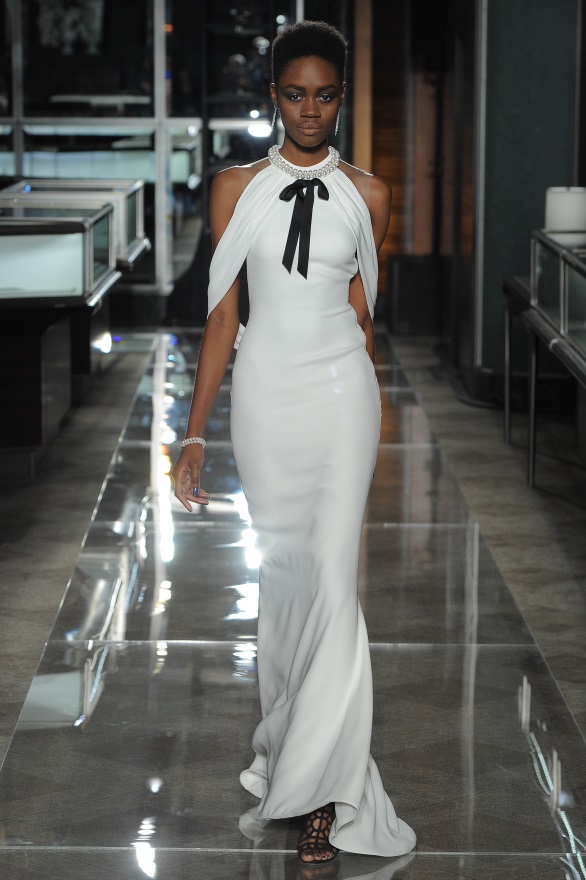 Reem Acra celebrated her 20 year anniversary and Tiffany & Co.'s 180 year anniversary with a joint collaboration between the two companies.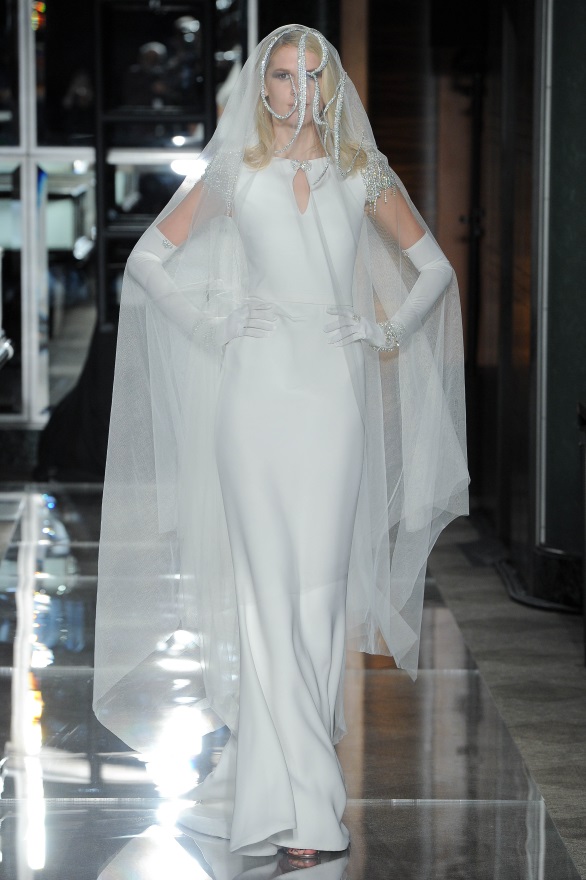 The designer and jewelry Maison took the runway by storm, kicking off bridal week this April with her Spring '18 collection, not only by starting off with black bridal gowns but with the models and dresses doused elegantly in Tiffany jewelry.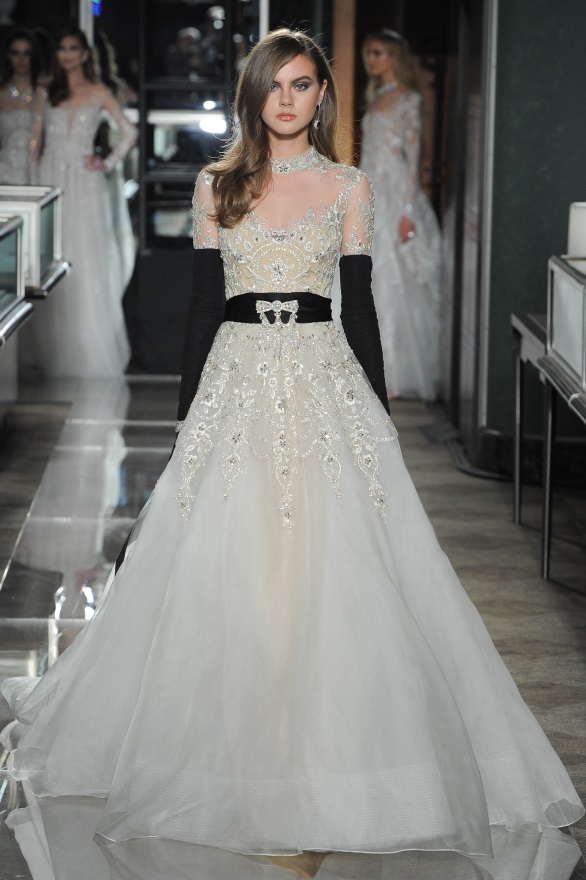 While her black gowns have the option of white for the aisle, what better way to make a statement than going against the norm and choosing the classic black option?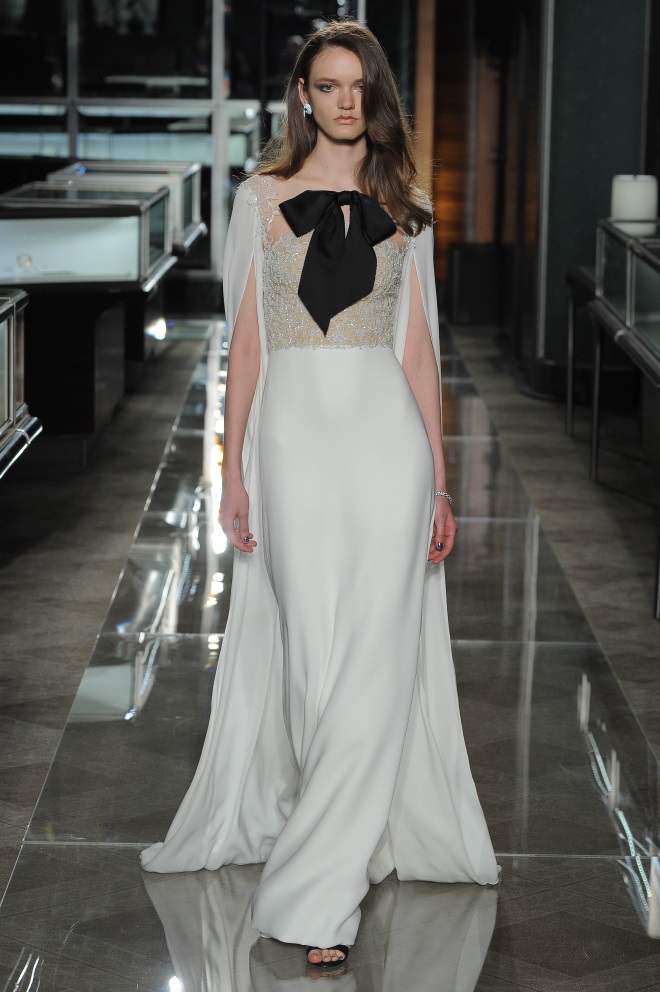 And while Audrey Hepburn helped make the classic black gown a staple in fashion, Reem Acra aspires to make black the new tradition for brides.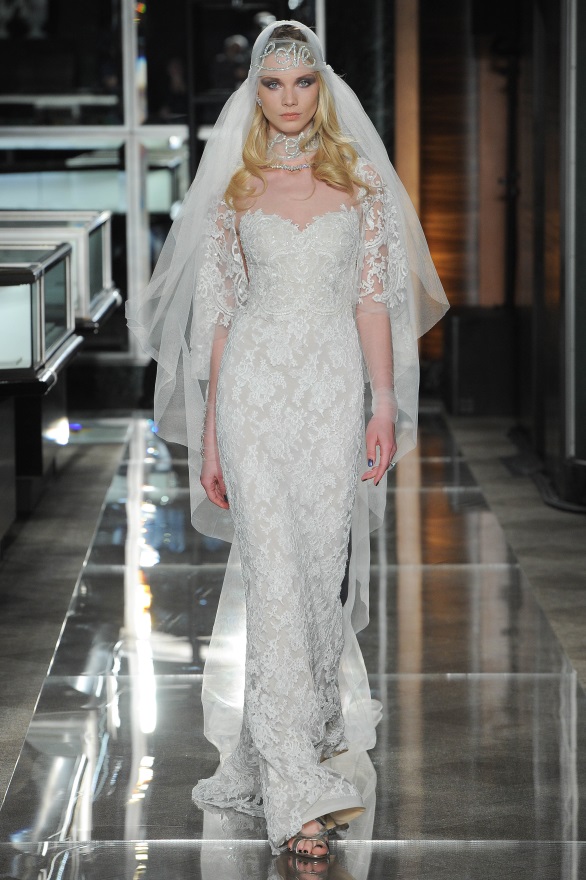 Black is the new white this wedding season.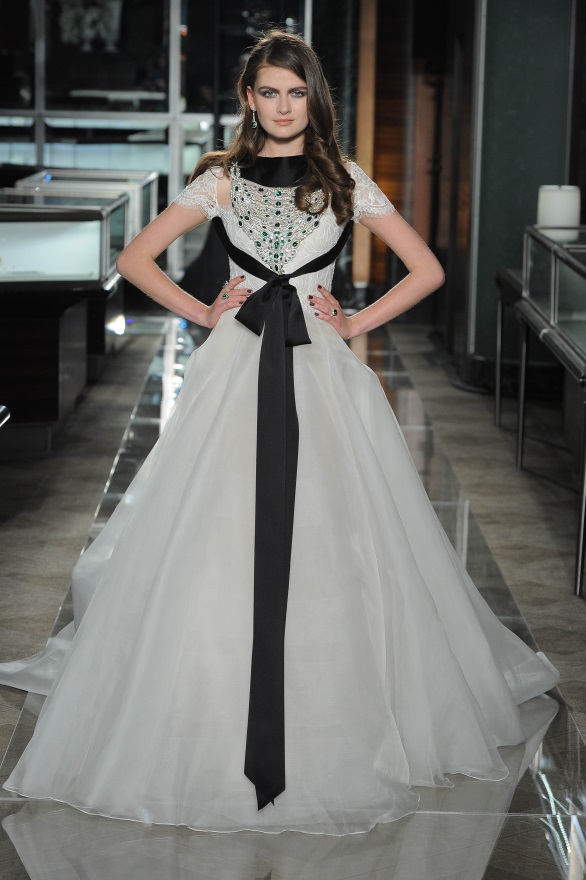 TO DISCOVER THE FULL COLLECTION VISIT:  REEM ACRA
Written By: AMBER KUNKEL
Photo Credit: Reem Acra
SUBSCRIBE TO OUR MAILING LIST FOR MORE LUXURY TODAY!
YOU WOULD ALSO ENJOY
---