The Joan B. Mirviss Gallery LTD is a feature dealer in the Asia Week New York Contemporary event. Showcasing artists from China, Japan, Korea, and India this is an open house event that follows closely after the highly successful Asia Week New York's electrifying 10-day round of exhibitions and auction sales, which generated an outstanding $423 million.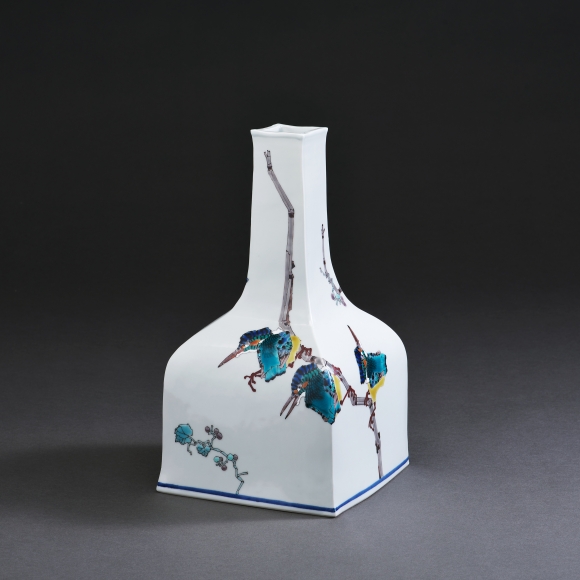 "This is a wonderful opportunity for us to open our galleries to the contemporary collectors who are in town for TEFAF New York Spring and Frieze," comments Joan B. Mirviss.
Coinciding with other exciting modern and contemporary art fairs going on in Manhattan at the same time the Asia Week New York Contemporary is an extraordinary opportunity for enthusiastic collectors to visit the Joan B. Mirviss Gallery LTD, along with the six other participating premiere galleries of Michael Goedhuis, Kaikodo LLC, Kang Contemporary Korean Art, Navin Kumar Gallery, Onishi Gallery and Scholten Japanese Art. Each of these exclusive galleries are presenting  creations from important Asain artists and will hold open houses on Friday evening, May 5, from 6–8pm.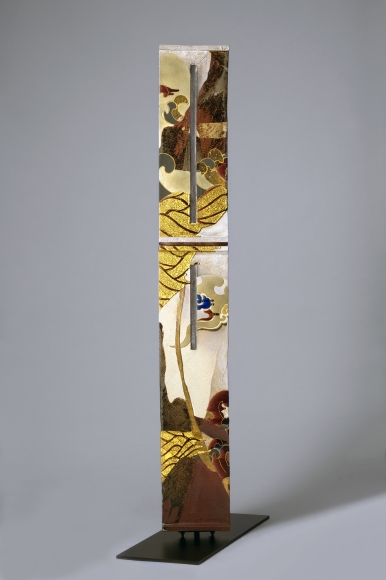 To Explore Their Newest Exhibition,  Beyond Kutani: Innovations in Form and Color, Visit : JOAN B. MIRVISS LTD
To Learn More About Asia Week New York Visit: Asia Week NY
Featured Image: Nakamura Takuo; Vessel that is not a Vessel in screen-like form decorated with irises, 2016,  Stoneware with polychrome under and over glazes.
Photo Credits: Joan B. Mirviss
SUBSCRIBE TO OUR MAILING LIST FOR MORE LUXURY TODAY!
YOU WOULD ALSO ENJOY
---