The internationally acclaimed artists and silversmiths of Madrid's design maison Garrido, have recently unveiled a powerful new collection, The Onyx Selection. Harnessing their impactful angles and forms that Garrido is so known for, they have reimagined their metallic design codes of highly reflective finishes of yellow gold, rose gold, and brasses, to the opposite end of Mother Nature's spectrum and this time are exploring her darker side.
The skilled know-how of their seasoned craftsmen are achieving all the drama with a special nickel alloy-plating metal technique, breathing a new life into the their pieces which are reminiscent of a sculptural reading from the Richter Scale measuring Earth's pulse points.
---
Each facet is given a different textural finish which offers a captivating play of light, enhancing the space it inhabits. While some tableaus are exhibiting a frosting like texture, others are highly glossed, reflective black with a whisper of a deep blue note.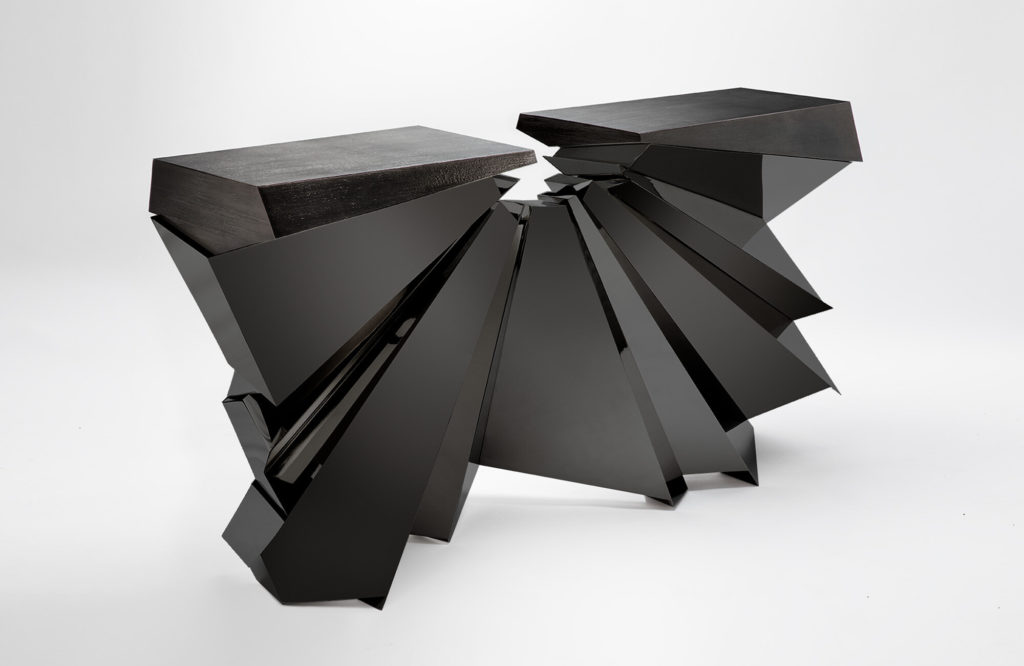 The contemporary collection is suited for spaces where designers are looking for shock factor, something durable with a twist of cosmic otherworldly uniqueness that is just at home in renovated historical villas of the Mediterranean to the Moon-based resorts of the future.
TO EXPLORETHE FULL COLLECTION VISIT: GARRIDO